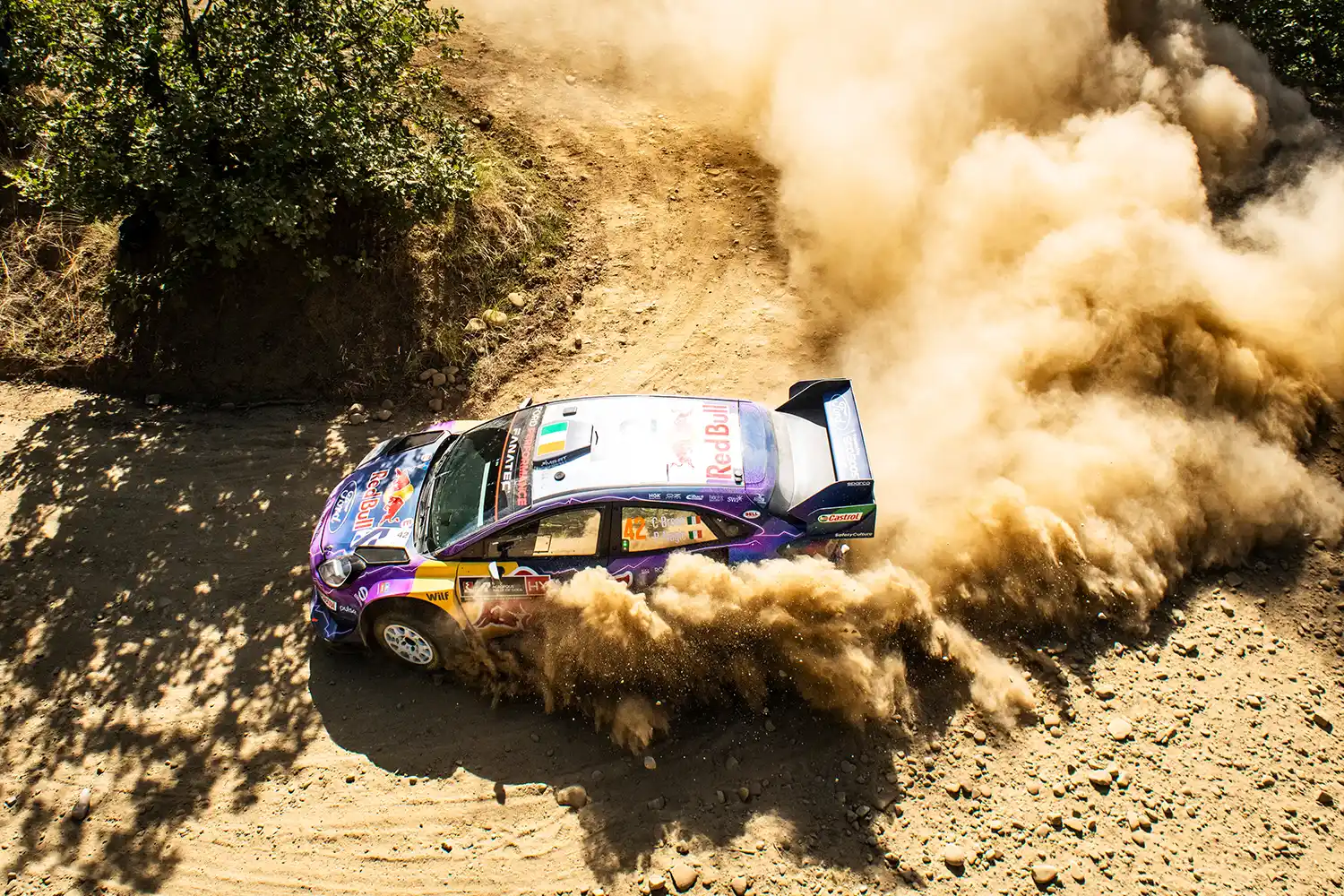 Whilst the drivers battle it out over the opening stages of Rallye Monte-Carlo, motor industry experts will be meeting in the Principality to discuss how the innovations developed for and tested on the stages of the FIA World Rally Championship can accelerate the transition to a more sustainable mobility for all.
In collaboration with Pirelli, #CleanFuelsforAll by FuelsEurope and OCI, the inaugural WRC Innovation Forum will bring together key motorsport and mobility stakeholders, leaders from international organisations, the public and private sectors, academia, government representatives, policymakers and the wider WRC community.
"We are proud to welcome high-ranking speakers from the FIA, governments, our major industry partners and from the teams involved in the WRC," stated Jona Siebel, Managing Director of the WRC Promoter. "Our common goal is to advance race-developed and proven innovations for their potential application in everyday motoring, global transportation and interrelated industries."
Following on from a successful sustainability conference held during last year's FORUM8 Rally Japan, the inaugural WRC Innovation Forum is part of a platform to develop forward-looking sustainability strategies and projects for a great variety of aspects related to rallying.
The WRC serves as a 'knowledge hub' of motorsport-developed innovations and their contribution to advance everyday mobility, focusing on sustainability, safety, and connectivity. Most recent examples were the introduction of hybrid technology to Rally1 vehicles – the sport's top category – and sustainable, fossil-free fuel for competitors across all WRC categories.
The WRC Innovation Forum runs on 20 January 2023 from 10:00 to 16:30 CET with a live-stream from One Monte-Carlo available by registration here.
About WRC Promoter GmbH
WRC Promoter GmbH is responsible for all commercial aspects of the FIA World and FIA European Rally Championships, including TV production and the marketing of global media and sponsorship rights. It also has responsibility to increase competitor numbers and to propose the venues that form the WRC and ERC calendars. WRC Promoter is the umbrella body for Rallycross Promoter GmbH, which is responsible for all commercial aspects of the FIA World and FIA European Rallycross Championships.
The World Rally Championship (WRC) is the FIA's premium rally series. Itshowcases high-performance hybrid-powered cars and the world's best drivers competing in dramatic surroundings, ranging from Sweden's freezing winter to Kenya's heat and rocky tracks.
Participants battle for drivers' and manufacturers' titles at 13 rallies.