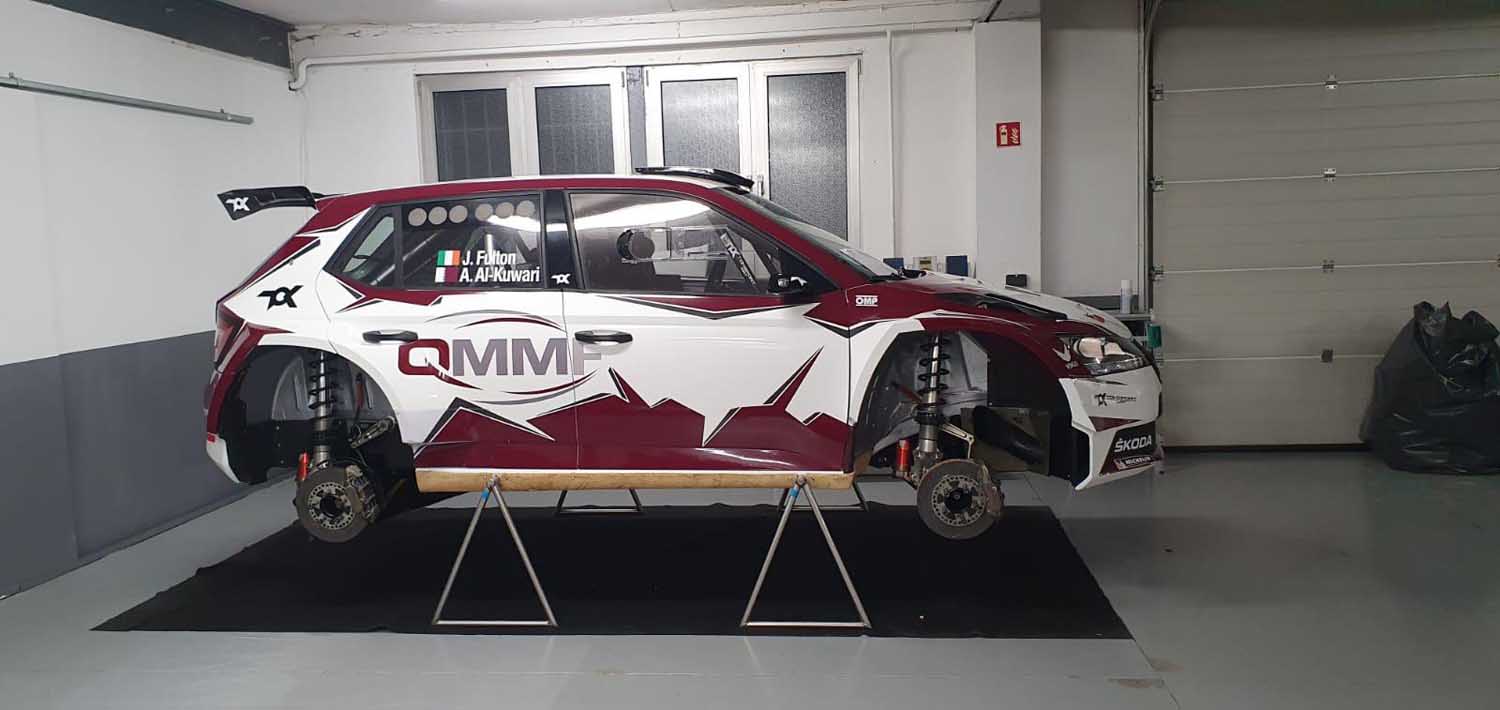 Abdulaziz Al-Kuwari will be looking to put himself in contention to win the Qatar International Rally for a second time when the opening round of the 2021 FIA Middle East Rally Championship gets underway at Katara on Friday evening.
The 41-year-old Doha-based driver has taken a relative back seat from international competition in the last few years, but backing from the Qatar Motor and Motorcycle Federation (QMMF) leaves the 2012 Qatar International Rally winner hopeful that he can challenge for outright success over the 11 gravel special stages of the series opener.
Al-Kuwari will drive a Toksport WRT-prepared Škoda Fabia R5 Evo alongside new Irish co-driver James Fulton. His new team-mate will be making his first appearance in the MERC, although the 29-year-old has taken part in numerous FIA European Rally Championship and Irish events with the likes of Callum Devine. He also competed in WRC Rally Mexico and won the Michigan-based Sno*Drift Rally outright last year with Barry McKenna.
"I am very happy to be back in the rally car and participating in the Qatar Rally, which is a special event for me," said Al-Kuwari. "I won it in 2012 in the Mini Cooper and that was my first win in the Middle East Championship. It will not be easy this time. I am not the same driver I was at that time, because I stopped racing from 2012 for three or four years in general. I did some rallies, but I stopped a full programme.
"So I lost a lot of my pace but, hopefully, it will not take me a long time to be back and to be fast again. I was second overall (behind Nasser Saleh Al-Attiyah) in 2019. I am sure the stages will be nice. The type of stages around Al-Khor are good and not as rough as some of the stages we have used before.
"I also welcome my new co-driver James Fulton from Ireland. I am sure he will enjoy the events a lot in the Middle East. I also thank Marshall Clarke for the past years that he co-drove me. I was very happy with him. This time he could not do the rally because of the travel restrictions and Covid-19. I hope we work together again soon.
"The entry list is very strong, especially with Kris Meeke in the rally. It is good for the competition and good for the Middle East. For me, he is one of the best three drivers around the world. Sometimes he has been unlucky, that's all. He is a top driver, very fast and sometimes even the fastest. With Nasser and Khalid Al-Suwaidi, I think we will enjoy the competition a lot. Thanks to QMMF for giving me the opportunity to drive again and I wish everyone a safe rally."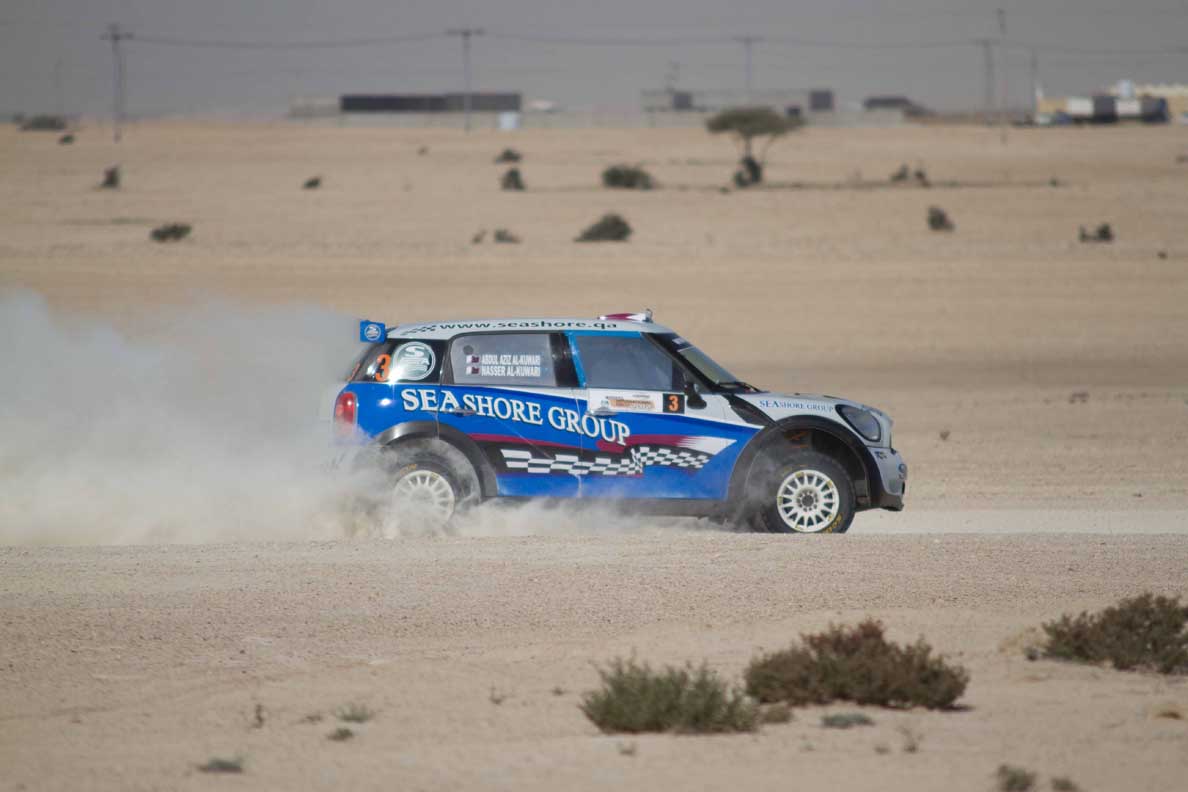 Al-Kuwari's victory in Qatar marked the only success in the MERC for the Prodrive-built Mini John Cooper Works S2000. After that win, the Qatari made his FIA World Rally Championship debut at the Acropolis Rally in Greece in 2012. He scored a point for finishing 10th overall and became only the second driver after Sébastien Ogier (Mexico 2008) to score points on his WRC debut. He also finished 10th in Australia and Spain in 2013 and a career-best seventh in Argentina in 2015.
Al-Kuwari tackled the WRC 2 section of the FIA World Rally Championship for four seasons (2013-2016). He finished second in the championship in 2013, after taking category victories in Mexico, Argentina and Australia, and won again in Argentina in 2015 to add to third-placed finishes in Australia (2015) and Argentina (2016).
His return to the hot seat in 2019 with the Škoda Fabia R5 incorporated second overall in both the Qatar and Jordan rallies, eighth in Cyprus and a pair of fifth places at the Rallye Terre de Langres in France and the Rallye de Tierra Ciudad de Astorga in Spain.
It isn't just Al-Attiyah, Meeke and Al-Suwaidi who will be challenging Al-Kuwari hard for outright honours in Qatar. The local duo of Nasser Khalifa Al-Atya and Sheikh Suhaim Al-Thani will drive their respective R5 versions of the Ford Fiesta and Škoda Fabia and young Omani Abdullah Al-Rawahi – last year's championship runner-up behind Al-Attiyah –  has a Ford Fiesta R5 at his disposal.
This weekend's Qatar International Rally will be held under the chairmanship of QMMF President Abdulrahman Al-Mannai, senior committee member Abdulrazaq Al-Kuwari and the QMMF's Executive Director Amro Al-Hamad.