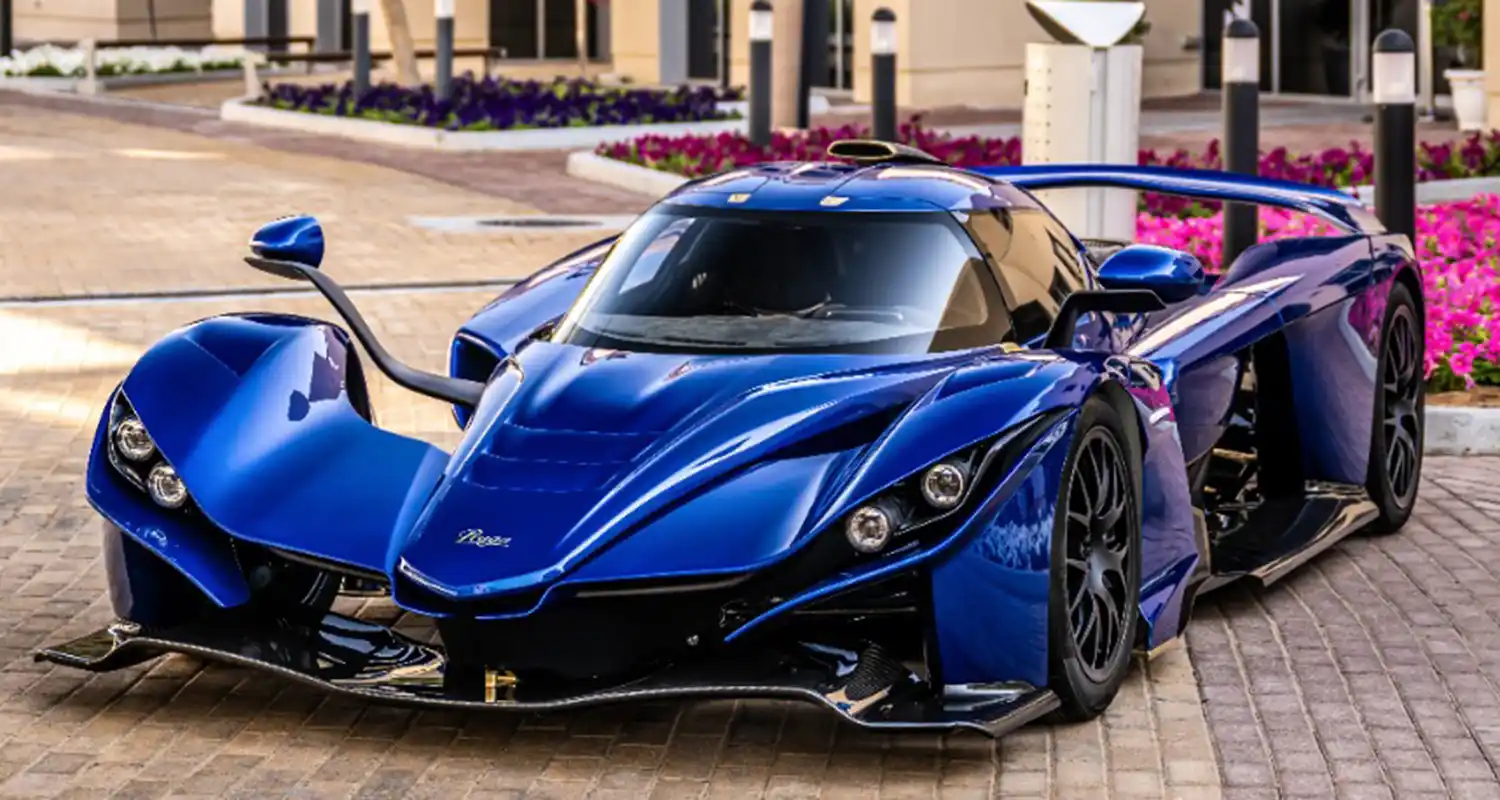 Czech automotive manufacturer, Praga, has relocated for three months to The United Arab Emirates for the global public launch of its new road-legal, track-focused hypercar, the Praga Bohema.
The Bohema's first public presentations started with a prestigious launch event held at The Space in Dubai, where an audience of hypercar collectors, supercar enthusiasts and renowned global media networks witnessed the first official unveiling of the Bohema prototype, of which only 89 will be made.
Praga subsequently held two days of private viewings of the Bohema at the famous Yas Marina circuit in Abu Dhabi in partnership with Praga's UAE race car dealer, Dragon Racing, at Curbstone Event's GT1 Sports Club track programme. This was followed by joining the programme at the Dubai Autodrome circuit for a further day of presentations.
Mark Harrison, Sales and Marketing Director and CEO of Praga Cars UK, said; "We have seen global interest in the Bohema since launching at the end of November, but had always planned to launch the car here in Dubai given the car's winter arrival. The Space were the perfect hosts, with their amazing collection of luxury road cars and network, and the Bohema then fitted in well at Yas Marina and the Dubai Autodrome. We will follow-up with a programme of presentations and test drives in the region that will provide access to the car for prospective buyers over the next few months.
"Interest in the Bohema is very strong. Given the car's unique aerodynamic design and its performance statistics based on offering 700 horsepower at below 1000 kilos, there is demand now for test drives from the first depositors. The beauty of launching in the UAE is that the supercar and hypercar culture here is centred on a small, enthusiastic circle of friends, so word spreads quickly and I am looking forward to returning in January."
The Praga Bohema will go into production in the fourth quarter of 2023 after the finished production car is revealed in mid-2023. 89 cars will be produced over five years with the car launching at €1.28m, US$1.28m, £1.1m plus taxes.