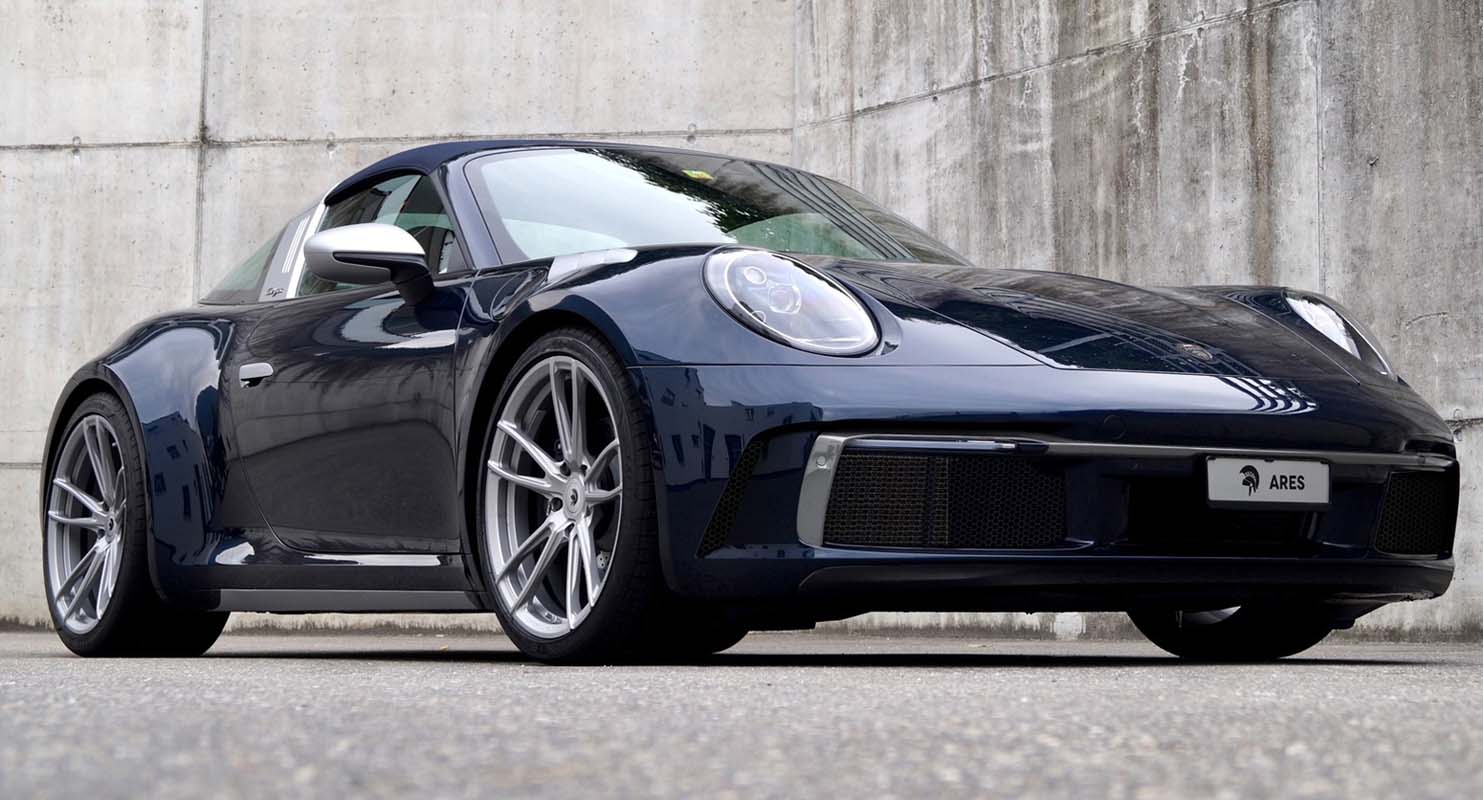 Three years after the 2018 991 GT3 Targa, ARES got the chance of working again on Porsche's droptop and this is the result of its creative effort: the Porsche 992 Targa by ARES.
Born as a one-off project, the 992 Targa by ARES sports a stunning new carbon fibre aero kit, designed by the Modenese Centro Stile, which increases the car width of 8 cm in the front and 4 cm in the back, creating a new powerful stance for the Targa.
Along with the new exterior style, the interior was completely refurbished using the highest quality leather and incorporating new decors.
But it's not just style: the unmissable Boxer 6 engine has been finely tuned and fitted with a new sports exhaust system, and it now delivers 60 HP more than the original.
At ARES there has always been a special place for one-off projects, unique creations bespokly made for connoisseurs and true enthusiasts. This unique Porsche 992 Targa by ARES is proudly one of them.