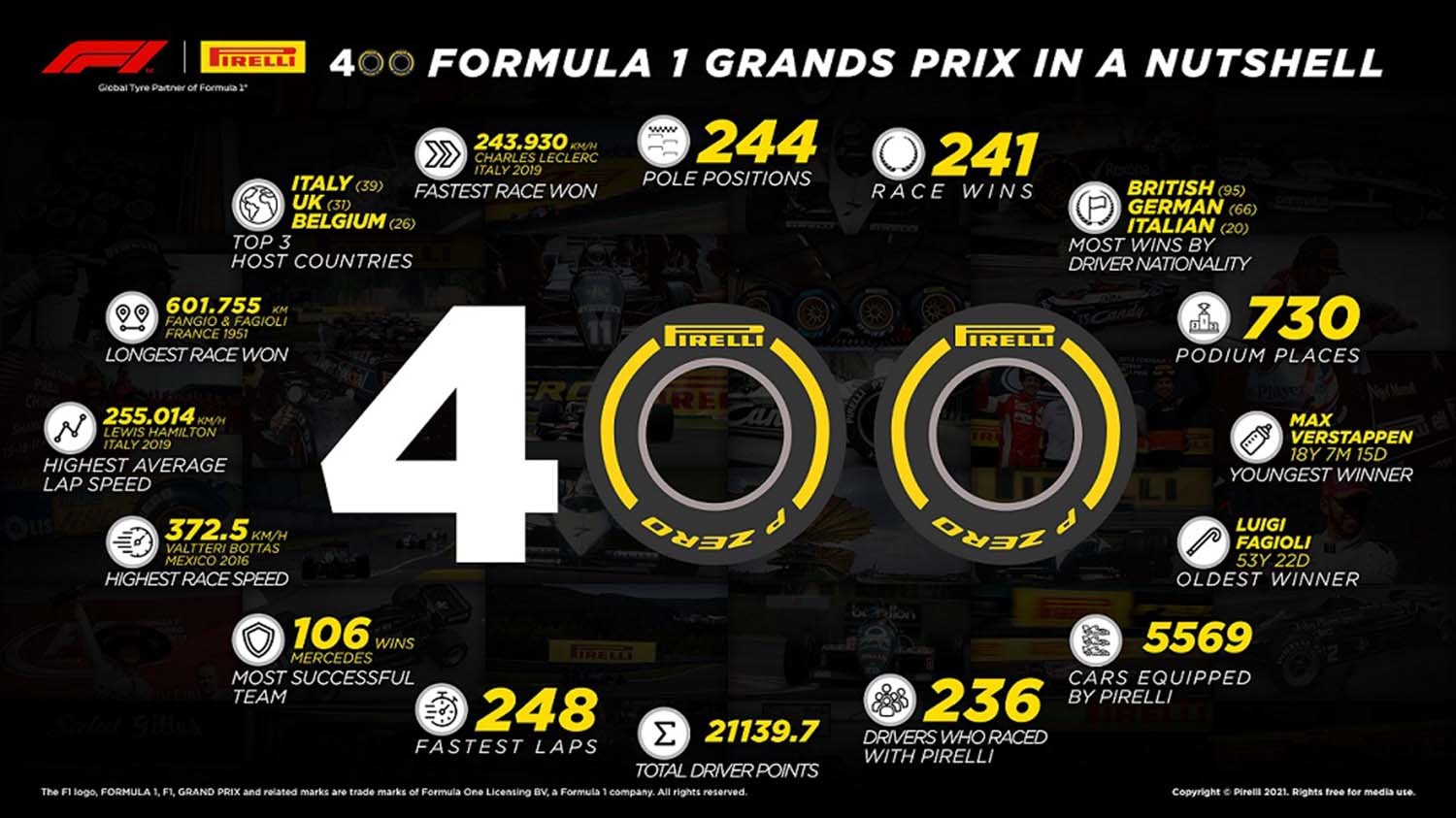 Pirelli will celebrate its 400th Formula 1 grand prix in Bahrain: the opening race of the 2021 season.
Pirelli's first grand prix was the inaugural F1 race at Silverstone in 1950, won by Giuseppe Farina in an Alfa Romeo – who went on to claim the debut title at the end of the year.
A replica of the Pirelli Stella Bianca tyre that Farina used to win that British Grand Prix is currently on display in the newly opened museum at Silverstone in England.
Since then, there have been 240 wins, 243 pole positions, 247 fastest laps, and 727 podium places in Formula 1 for the Italian tyre firm. Bahrain constitutes another important milestone for Pirelli, which has been an integral part of motorsport for more than 110 years after winning the 1907 Peking to Paris race.
Over the course of this year, a number of different celebrations are planned on Pirelli's social media channels to mark the occasion, including a video and the attached infographic that sets out Pirelli's Formula 1 story up to now in numbers.
Mario Isola, Head of F1 and Car Racing – "At Pirelli, we're very proud of our history, so it's fantastic to celebrate 400 grand prix. We commemorate this landmark on the verge of a new era: at the start of the final season of 13-inch tyres, before we adopt 18-inch tyres in F1 along with wide-ranging new technical regulations from next year onwards. So, as we look back at the past, we're excited to be writing the next chapter in our story as well."