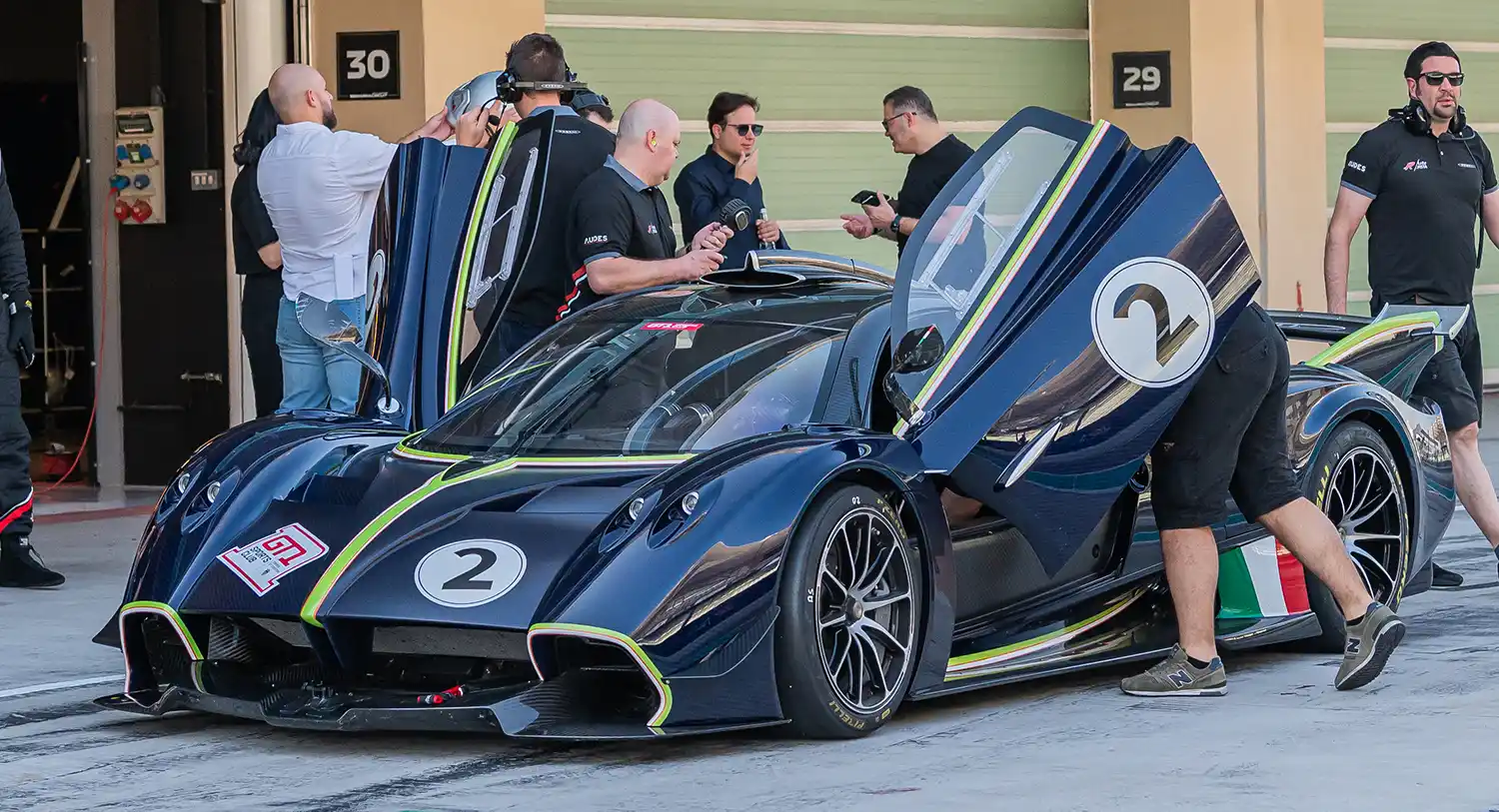 Italian luxury hypercar manufacturer, Pagani Automobili and its official distributor in the United Arab Emirates,  Al Habtoor Motors, organised a unique track experience for customers at the iconic Yas Marina Cicuit in Abu Dhabi.
The event, Arte in Pista , also known as 'Art on the Track', provided customers an opportunity to drive their Huayra R hypercars on the track, all with the support of Pagani engineers providing feedback and advice in real time.
The Pagani Huayra R model production was limited to just 30 cars, following on from the hugely exciting Zonda R, and marks the introduction of the Arte in Pista programme for customers to drive their R models on the track together in spectacular company.
Christopher Pagani, Head of Marketing for Pagani Automobili said, "We are delighted to host the final Arte In Pista event of the season at Yas Marina Circuit. The Middle East is a very important market for us and we are happy we can provide our customers the opportunity to fulfill the Huayra R's maximum capabilities on a track made famous by some iconic races.''
The track-focused Hypercar from Pagani combines the highest level of automotive engineering and aerodynamic know-how with unprecedented aesthetic sensitivity in an exercise of style that represents the full expression of Pagani Automobili's technological development.
Joseph Tayar, Director, Al Habtoor Motor's Prestige Division commented: "Through this event, we are excited for customers to come and drive their car on the track for the first time in the UAE, as well as test its capabilities in a controlled environment.  These tailor-made experiences are all part of the unique Pagani universe. As the exclusive Pagani distributor in the UAE, we are delighted to be instrumental in building this tradition.''