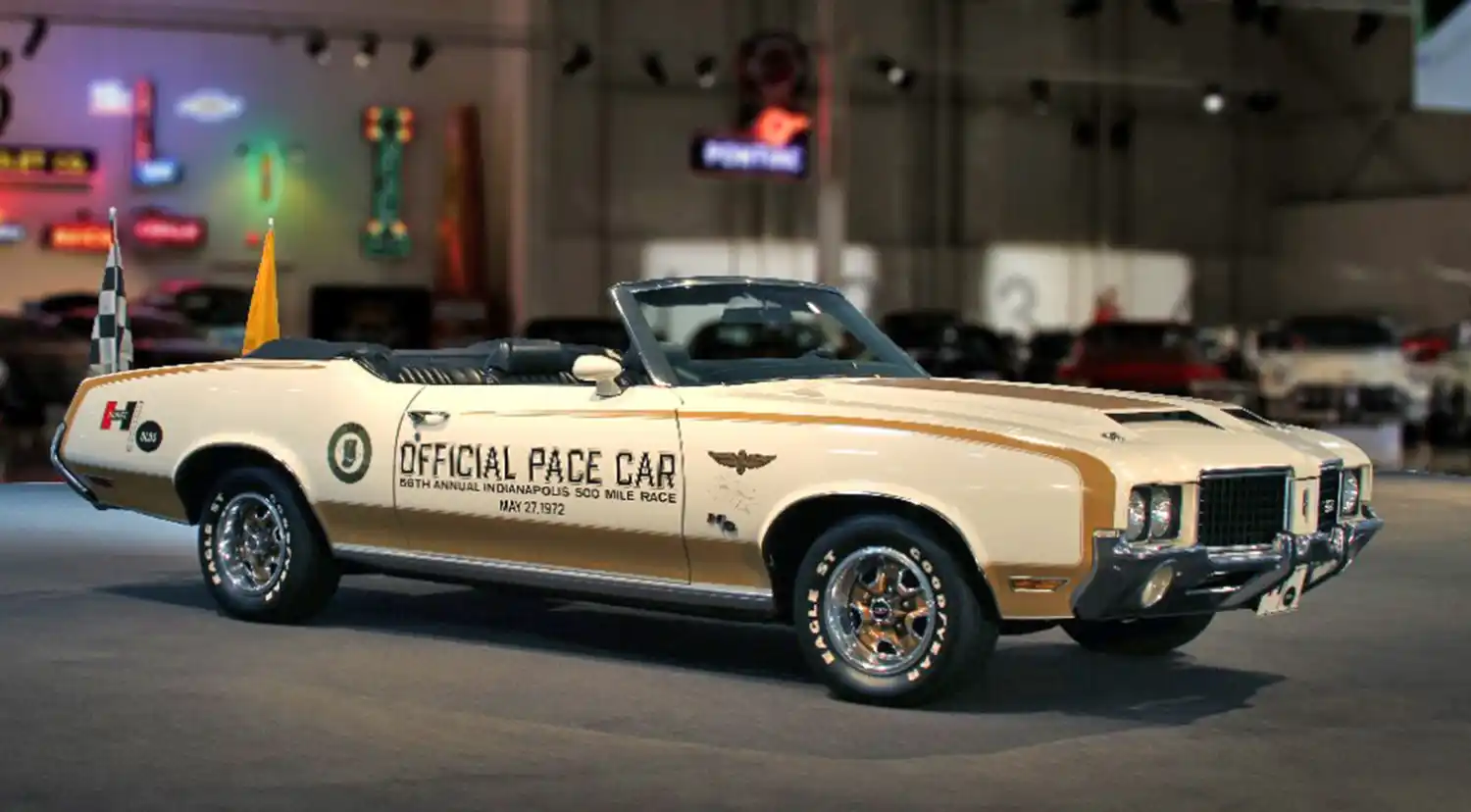 An Oldsmobile car first paced the famed "Brickyard" with the 1949 'Rocket V8' powered convertible and has been chosen as the pace vehicle for the Indianapolis 500, 11 times through the 2001 race.
HURST modified Oldsmobile cars first came about in 1968 and went on to special limited production for the 1969, 1972, 1973, 1974 1979 models and again in 1983 and 1984.
Some 624-629 HURST Oldsmobile cars were built in 1972 – with only 10 of the 130 HURST convertible cars being powered by the famed W30 option.
Engine: 455 CID V8, 300 Horsepower