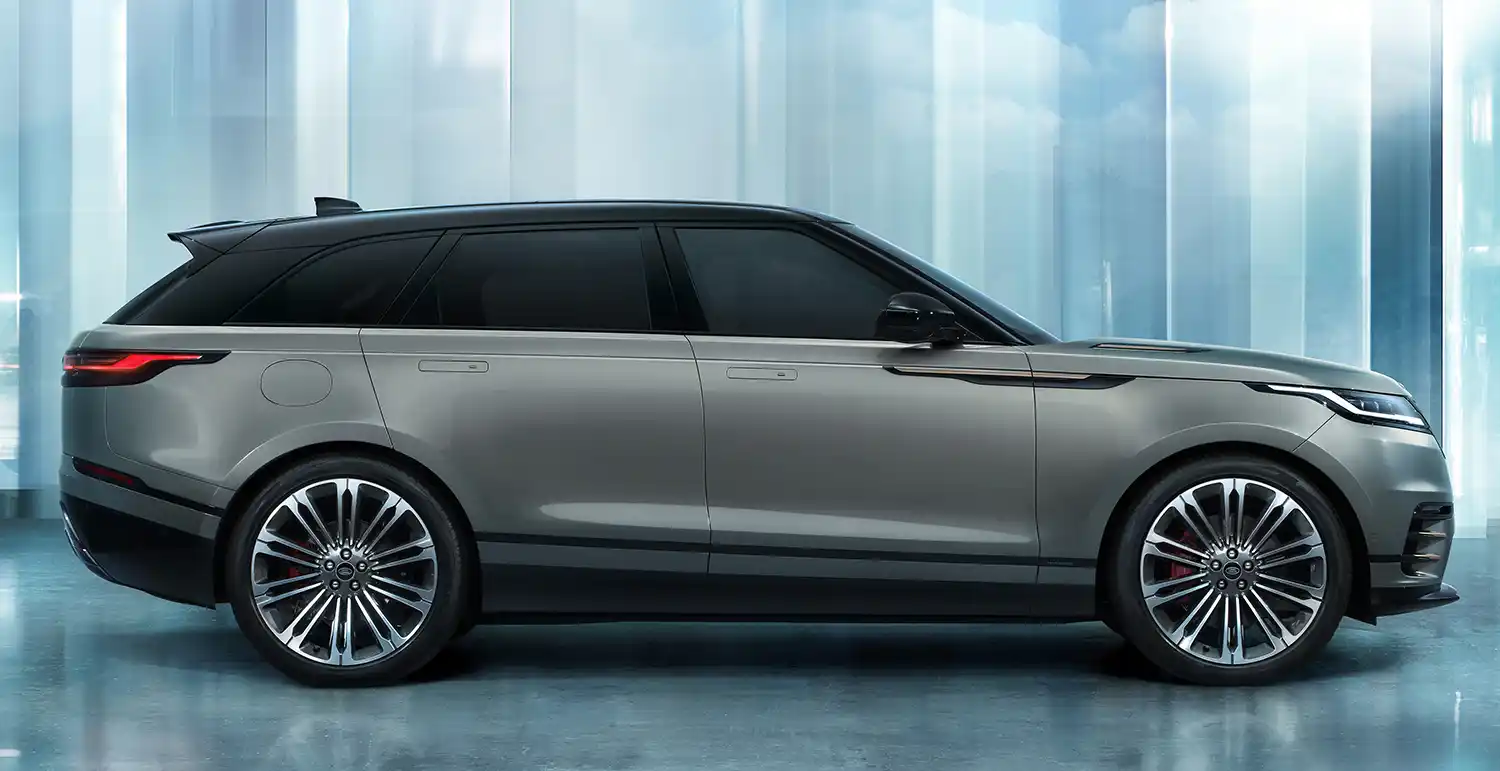 The official Range Rover TikTok channel has launched, exclusively revealing the New Range Rover Velar to the world before it is seen anywhere else.
The New Range Rover Velar is a pure expression of modern luxury, featuring the latest technology, trademark Range Rover refinement and a dramatic, clean and reductive new design.
A series of reveal films, posted early on Range Rover's TikTok channel on 1 February, highlights the exterior and interior changes to the dramatic, reductive Range Rover Velar, which is intriguing and desirable by design.
A new grille combines with the characteristic floating roof, unbroken waistline and flush deployable door handles that define the world's most desirable luxury SUV family. New super-slim Pixel LED headlights5 provide a technical jewel like appearance and optimised visibility while the exterior is enhanced by a new lower rear bumper and dark accents.
Range Rover's reductive design philosophy continues inside; a new single floating 11.4-inch curved glass touchscreen is integrated into the centre console, providing immediate and intuitive control to all key vehicle functions. Meanwhile, a crafted interior features redesigned seats and new colours and materials, including a leather-free cabin option.
A full suite of technologies promotes passenger comfort and wellbeing, operated from the new single touchscreen. To ensure a cosseted and calm sanctuary, free from interruptions and road noise, the New Range Rover Velar features Active Road Noise Cancellation 1. This intelligent technology ensures Velar offers the quietest vehicle in its class for road noise 2. Cabin Air Purification Plus is also available as an option, to enhance its calm cabin environment, with the convenience of built-in Amazon Alexa 3. Software Over The Air ensures the New Range Rover Velar can always receive the latest software updates at the client's convenience4.
Lennard Hoornik, Chief Commercial Officer, Jaguar Land Rover, said: "Range Rover offers the most refined, luxury vehicles for discerning clients. The world of modern luxury is changing and so are expectations for experiences. Launching a Range Rover TikTok channel is an opportunity to reach diverse, new audiences with unique content; building advocacy among creators and modern leaders. But not only this; we have a responsibility in reimagining the future of mobility and modern luxury, and we cannot do this without a global community. TikTok will help enable that ambition."
Kris Bodger, General Manager, TikTok UK, Global Business Solutions: "It's fantastic to welcome such an iconic British brand as Range Rover to the world's most influential and entertaining showroom. The next generation of luxury car owners are on TikTok. When they discover entertaining, authentic automotive content on the platform, the majority are inspired to find out more. TikTok is increasingly a major destination for car brands looking to reach luxury buyers, both within and beyond their existing customer-base."