The season finale of the Rundstrecken-Challenge Nürburgring 2023, one of the most exciting motorsport events in Germany, provided Bulldog Racing with the perfect opportunity to present the new John Cooper Works logo in action. The dynamic design of the logo reflects the performance of John Cooper Works and was impressively displayed in the midst of the exciting, but rainy racing action.
The new John Cooper Works logo represents passion and the sporty character of the brand. It will replace the previous JCW logo on all vehicles in the new MINI family unveiled in September. "The new John Cooper Works logo is an expression of the boundless enthusiasm and pride we feel for John Cooper Works. John Cooper Works and motorsport play a central role in the DNA of MINI. They will continue to drive our innovative spirit and creativity in the future" says Stefanie Wurst, MINI Brand Director.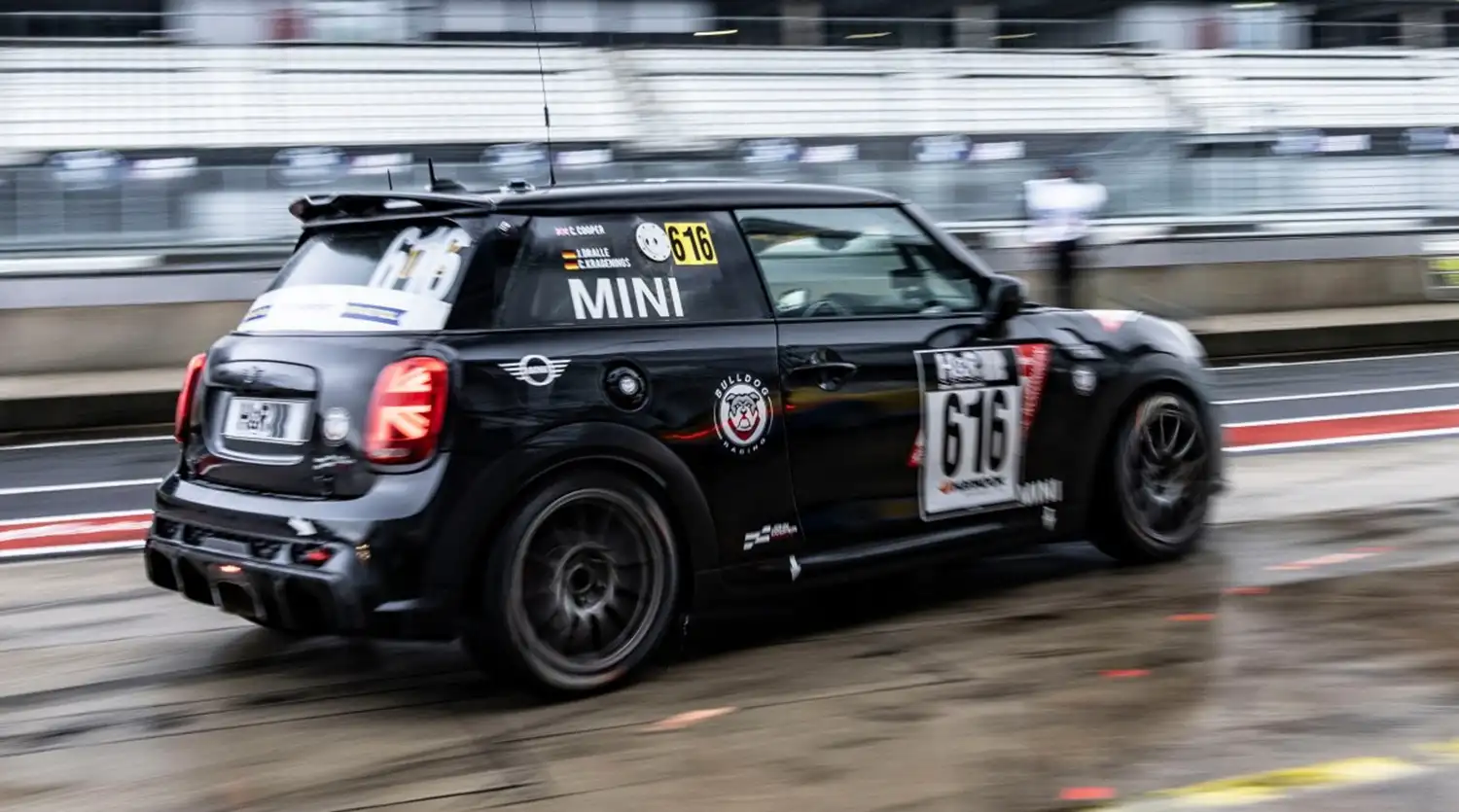 The MINI John Cooper Works Edition with 6-speed manual transmission and the starting number #616, presented a solid performance throughout the wet race and finished 53rd, out of 158 cars started after 13 laps driven. In the class for production-based cars with a displacement of 1,600 to 2,000 cc and turbochargers, the black MINI John Cooper Works Edition finished 13th out of 23 cars that started.
Sebastian Sauerbrei (GER) and Friedhelm Thelen (GER) raced the MINI John Cooper Works Edition. Sebastian Sauerbrei achieved his personal best placement in a 24-hour race this year behind the wheel of this exact car. Friedhelm Thelen is a Nürburgring expert and team boss of Bulldog Racing.