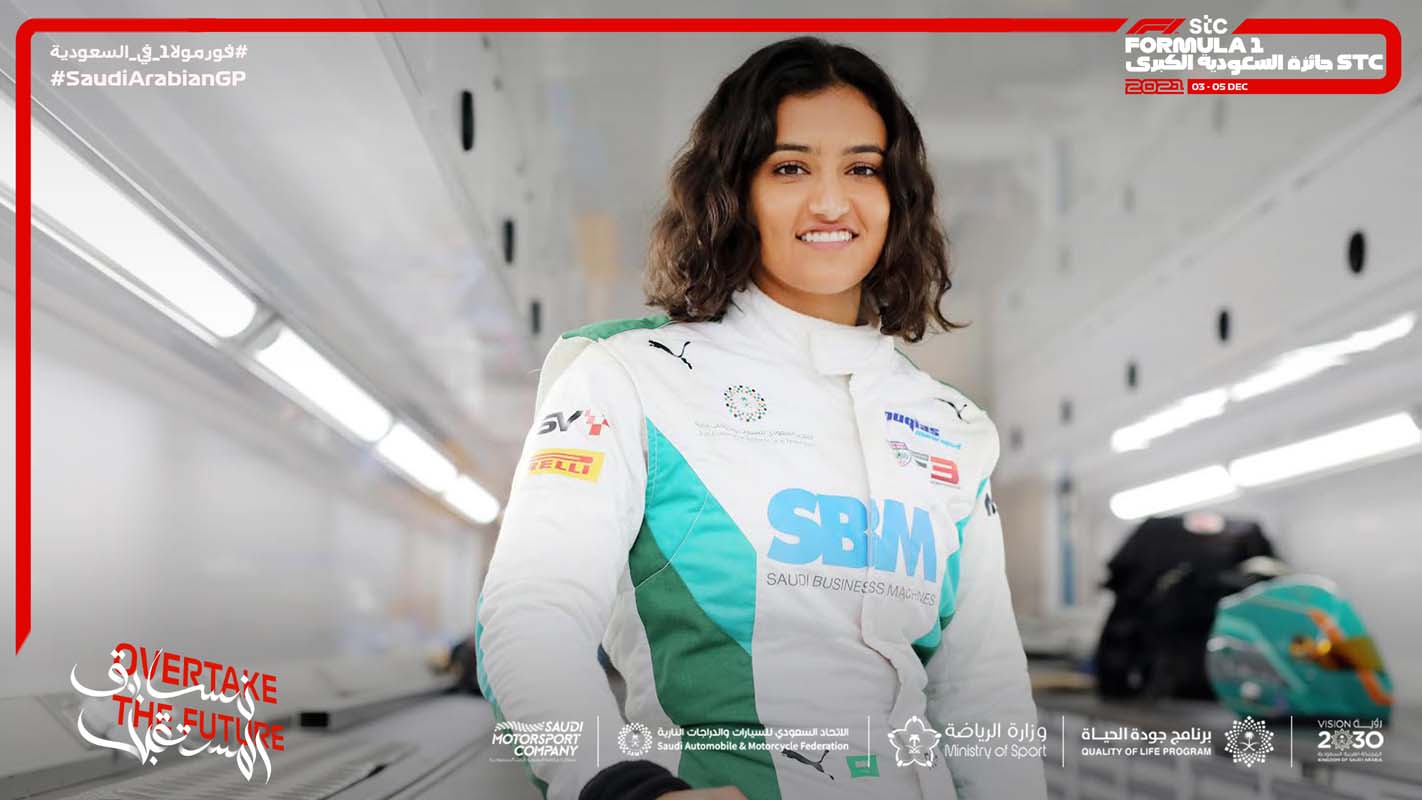 The FORMULA 1 STC SAUDI ARABIAN GRAND PRIX 2021 is proud to announce the country's first female racing driver, Reema Juffali, as a Race Ambassador for December's inaugural event in the Kingdom.
The inspirational 29-year-old, who contested the British F3 Championship this year, will play a key role across the course of the race week and Grand Prix weekend, to be held in Jeddah from December 3rd -5th.
In her home city, Juffali will take part in a number of milestone events both on and off the track in her capacity as a positive role model for the next generation of drivers from within the Kingdom and beyond.
Reema's activities will include becoming one of the first people to drive the track in a test lap, taking part in the shakedown of the iconic Williams FW07 historic Formula 1 car and demonstrating her driving credentials alongside fellow professional racers in the Saudi Supercar Club.
Reema Juffali said: "It is an incredible honour for me to be named as an ambassador for Saudi Motorsport for the first ever Formula 1 race weekend in Saudi Arabia. Growing up in Jeddah, I walked the very same streets which will form the circuit that the world's best drivers will now race on. It's hard to over-state what a momentous occasion this is for the city.
"I'm really looking forward to taking part in the activities over the race weekend and I hope that my story and journey can provide some inspiration to anyone thinking of following their dream. I also hope that the arrival of F1 in Saudi Arabia will inspire more of the next generation to pursue a career in the sport and continue our country's racing evolution."
Scheduled to make its F1® debut on December 3rd – 5th 2021, the FORMULA 1 STC SAUDI ARABIAN GRAND PRIX 2021 will mark its arrival in style with the newest circuit in the sport estimated to see drivers reach average speeds of 250km/h, making it the fastest street circuit in the world – and in the top five fastest F1® circuits altogether!
Indeed, superstars of F1® are projected to reach top speeds of up to 322km/h as they race towards Turn 27.
Featuring no less than 27 corners, the Jeddah Corniche Circuit stretches to 6.175km in length, making it the second longest circuit on the current F1® calendar behind the legendary Circuit de Spa-Francorchamps and the longest street circuit in the sport.
Additionally, three consecutive sections of the circuit have been marked out as potential DRS Zones, ensuring plenty of overtaking opportunities for the drivers throughout the race.
The fact the race will take place at night under the lights will only add to the amazing atmosphere F1® fans can expect to experience in December.