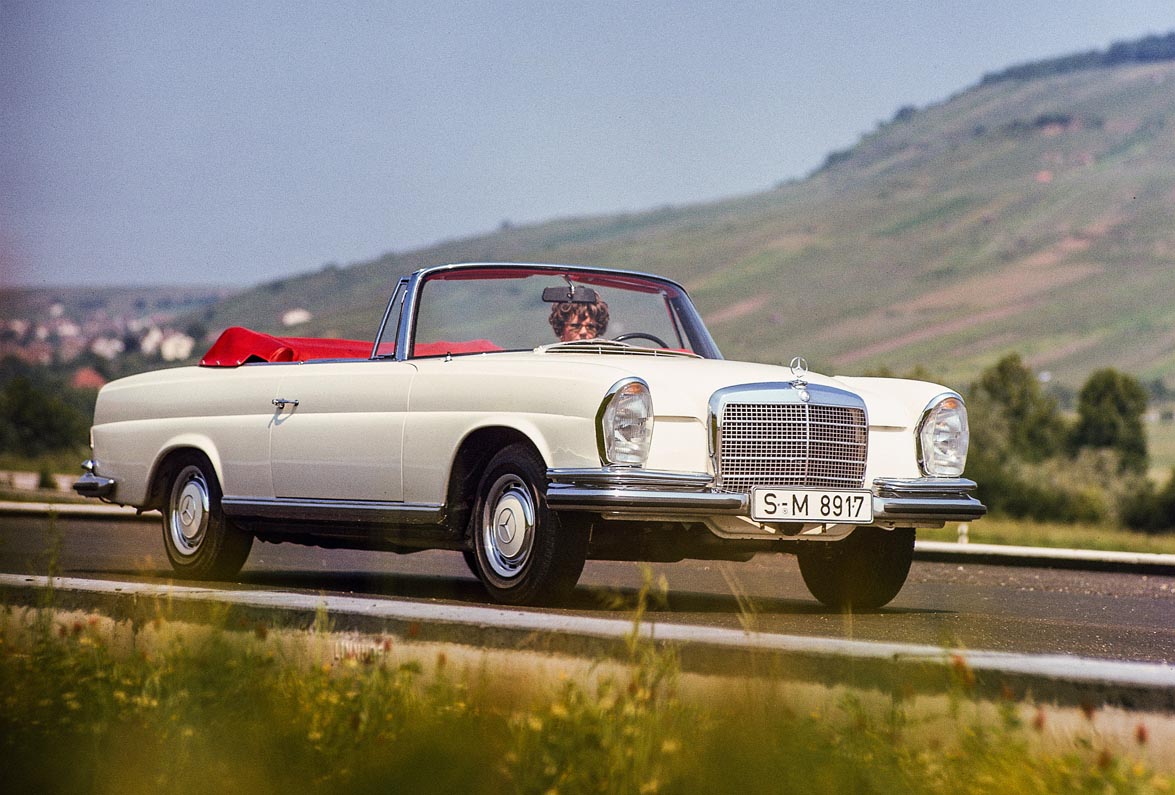 In the prestigious Motor Klassik Award 2022, presented by the "Motor Klassik" journal based on its readers' poll, Mercedes-Benz came out on top in seven categories. Marcus Breitschwerdt, Head of Mercedes-Benz Classic since January 2022, is delighted with the verdict delivered by the renowned trade magazine's readers: "The 'Motor Klassik' readers are experts on classic vehicles and connoisseurs of the scene. The excellent result is therefore a great tribute to our models and our brand."
Exactly 18,042 readers awarded Mercedes-Benz first places in three "Classics" categories and three "Classics of the Future" categories. Daniel Lescow, Head of Business Unit Maybach, says: "It is an honour for me to receive the awards for the current models Mercedes-Benz C-Class, Mercedes-AMG SL and, of course, especially the Mercedes-Maybach S-Class. This shows that our new models are also well received by classic vehicle experts and fans alike – and are already set to become classics in the future.
Moreover, the Stuttgart-based car manufacturer also wins the "Best Brands: Genuine Spare Parts" category. "We are the only company whose history spans the invention of the automobile to the present day. As the world's oldest luxury car brand, we have been reinventing the future continuously for over 136 years," says Marcus Breitschwerdt. "The fact that our commitment to genuine spare parts is honoured by our customers strengthens our resolve to uphold our tradition with their support. We would like to thank everyone who voted in the poll for the great trust they place in our brand."
The Motor Klassik Award 2022 results:
In the "Classic Cabriolets" category, the Mercedes-Benz 280 SE 3.5 Cabriolet (W 111), built from 1969 to 1971, achieved first place with 38 percent of readers' votes.
The "Classic Sports Cars" category was led by the 300 SL "Gullwing" (1954 to 1957) which finished ahead for the third time in succession, this time voted by 24.8 percent.
Top of the "Classic Saloons" category was the 300 SEL 6.3 (W 109), built between 1968 and 1972, coming out on top with an impressive 44.9 percent of votes cast.
As for "Classics of the Future", and thus the current 2022 model line-up, 30.6 percent decided for the new Mercedes-AMG SL in the "Cabriolets" category.
The Mercedes-Maybach S-Class was also chosen as a "Classic of the Future" – in the "Luxury Class" category, ranking first in this group attracting 26 percent of the votes.
The readers also crowned the Mercedes-Benz C-Class a "Classic of the Future" in the "Executive" category, winning the day with 38.2 percent.
Mercedes-Benz took the "Best Brands: Genuine Spare Parts" category by storm for the ninth consecutive time with 58 percent of the votes, whereby readers were able to vote for multiple contenders.