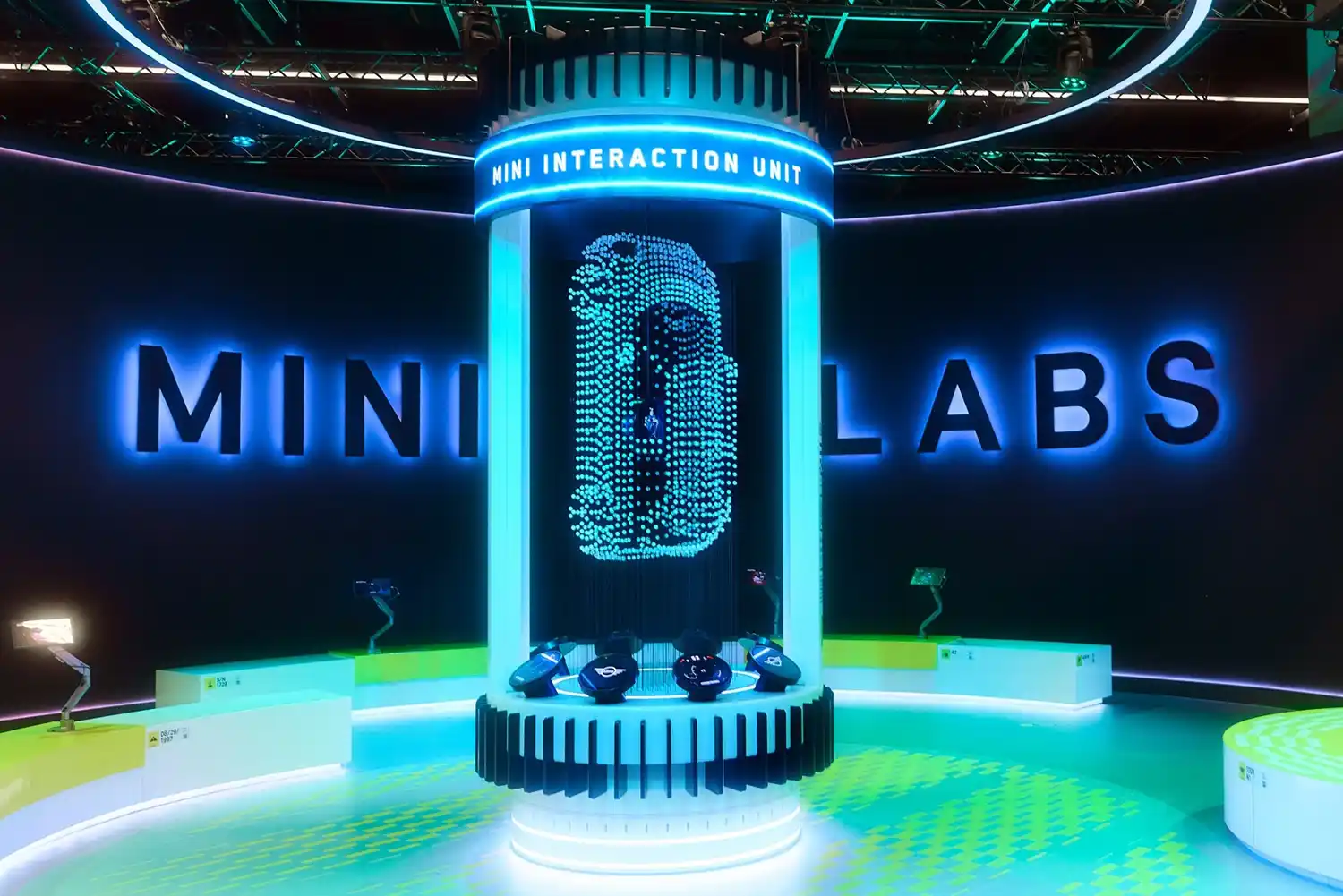 Shortly before the official launch of the new MINI family at the IAA MOBILITY 2023, MINI is offering an exclusive look at the central control unit – the MINI Interaction Unit. The round OLED display was developed together with Samsung Display Corporation and represents a first in the automotive industry. For the staging at gamescom, MINI chooses one of the most iconic settings in pop culture as a reference: the high-tech lab. At the center of the MINI Lab is a gigantic incubator tank reminiscent of great science fiction, gaming and anime classics.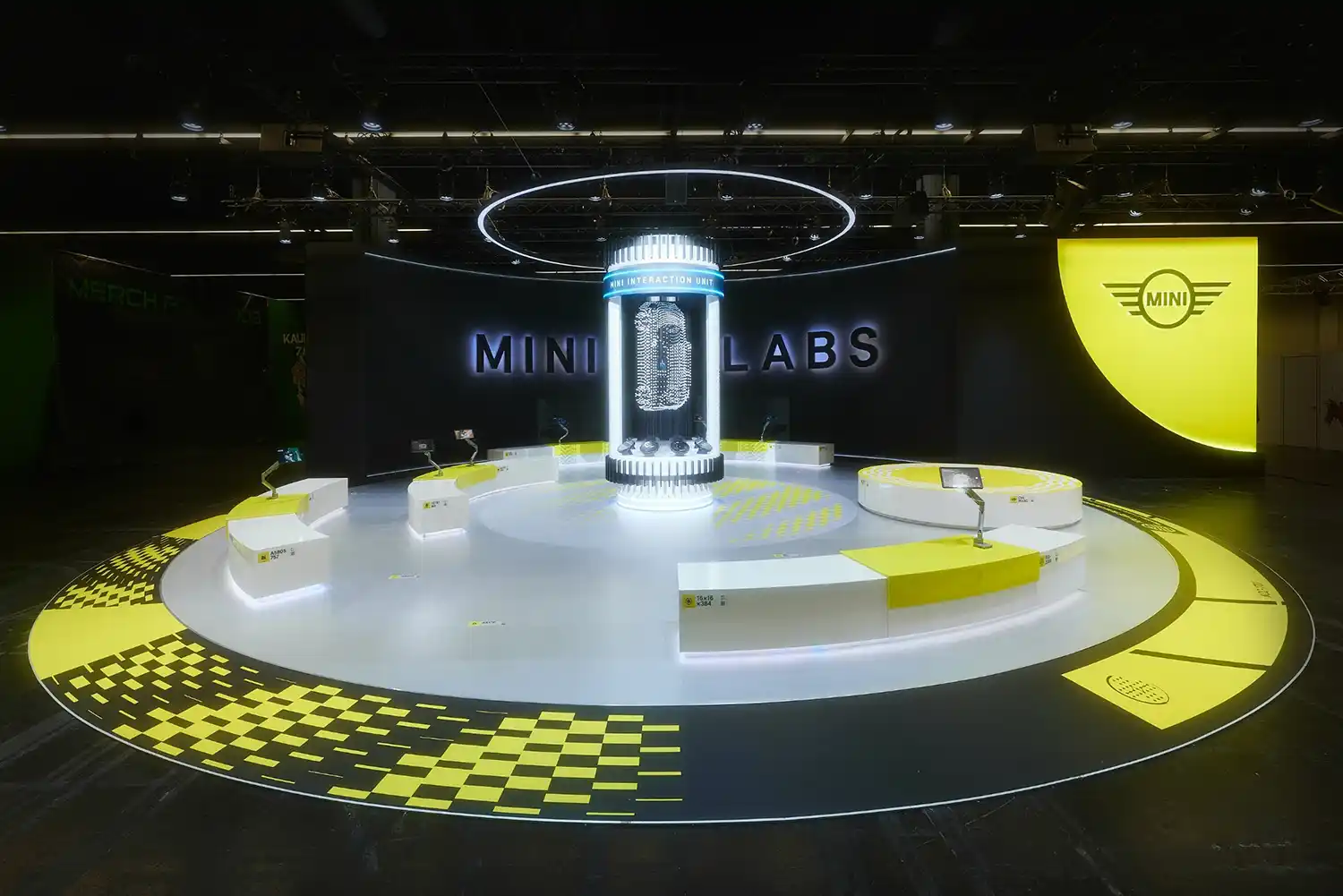 MINI is the main sponsor of the gamescom merchandise area for the 2nd time and sponsors the Cosplay Awards at the world's biggest games event. From August 23 to 27, 2023, gamescom will gather hundreds of thousands of gaming fans from all over the world in an exhibition area of around 230,000 square meters at Koelnmesse.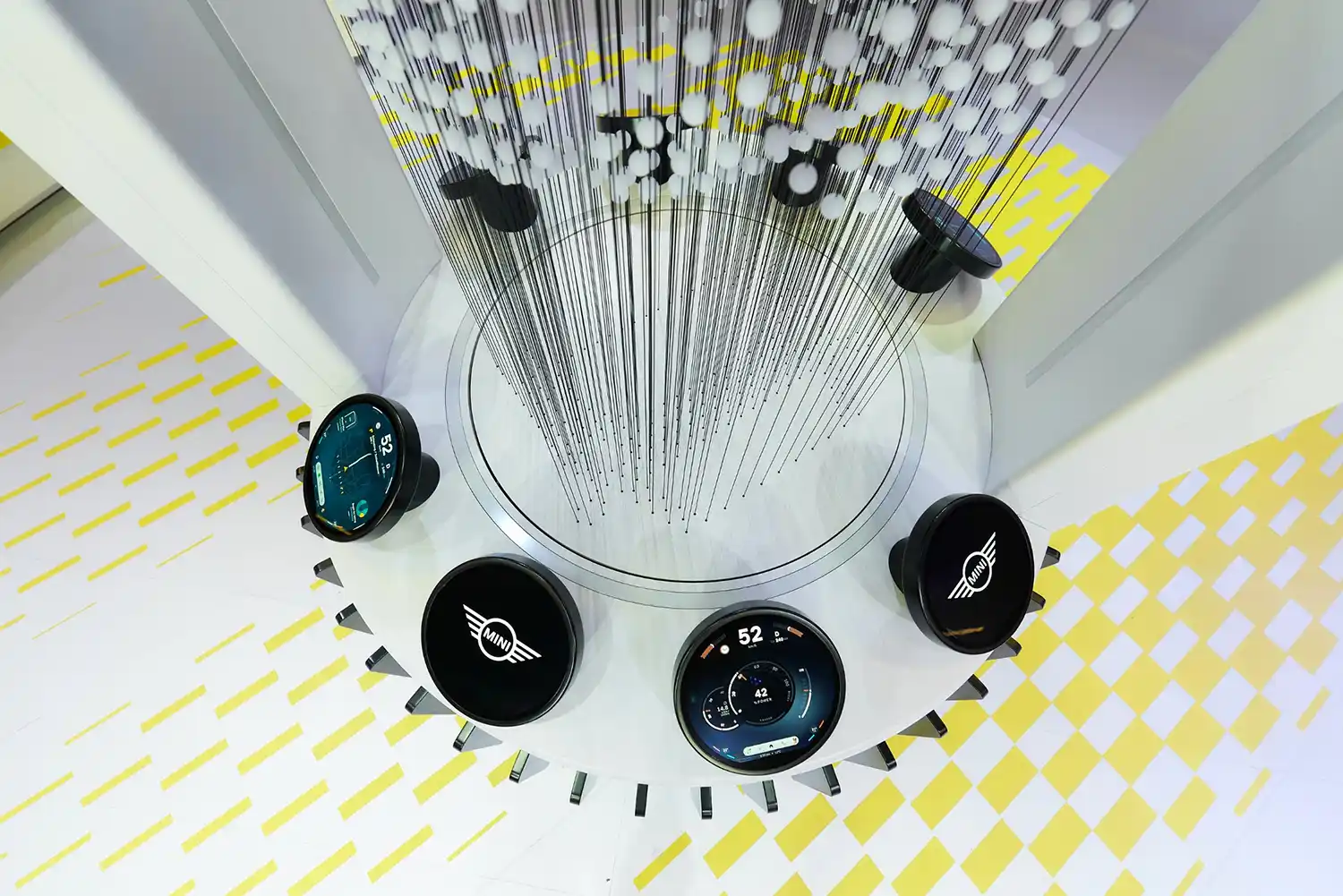 Focusing on Technology.
Science fiction provides the appropriate context for staging the future and technology. MINI is taking a complementary approach to the playful impact last year when the brand presented the MINI Concept Aceman with Pokémon Mode.
"MINI is a great fit for gamescom, because MINI is an experience and community brand. Last year, the MINI Concept Aceman was the focus of our presence. This year, we want to focus on the technical highlight in the interior of our new MINI family, our round OLED display, through a playful and digital experience. Science fiction as an ode to the future is the perfect setting for our innovations", says Stefanie Wurst, Head of MINI.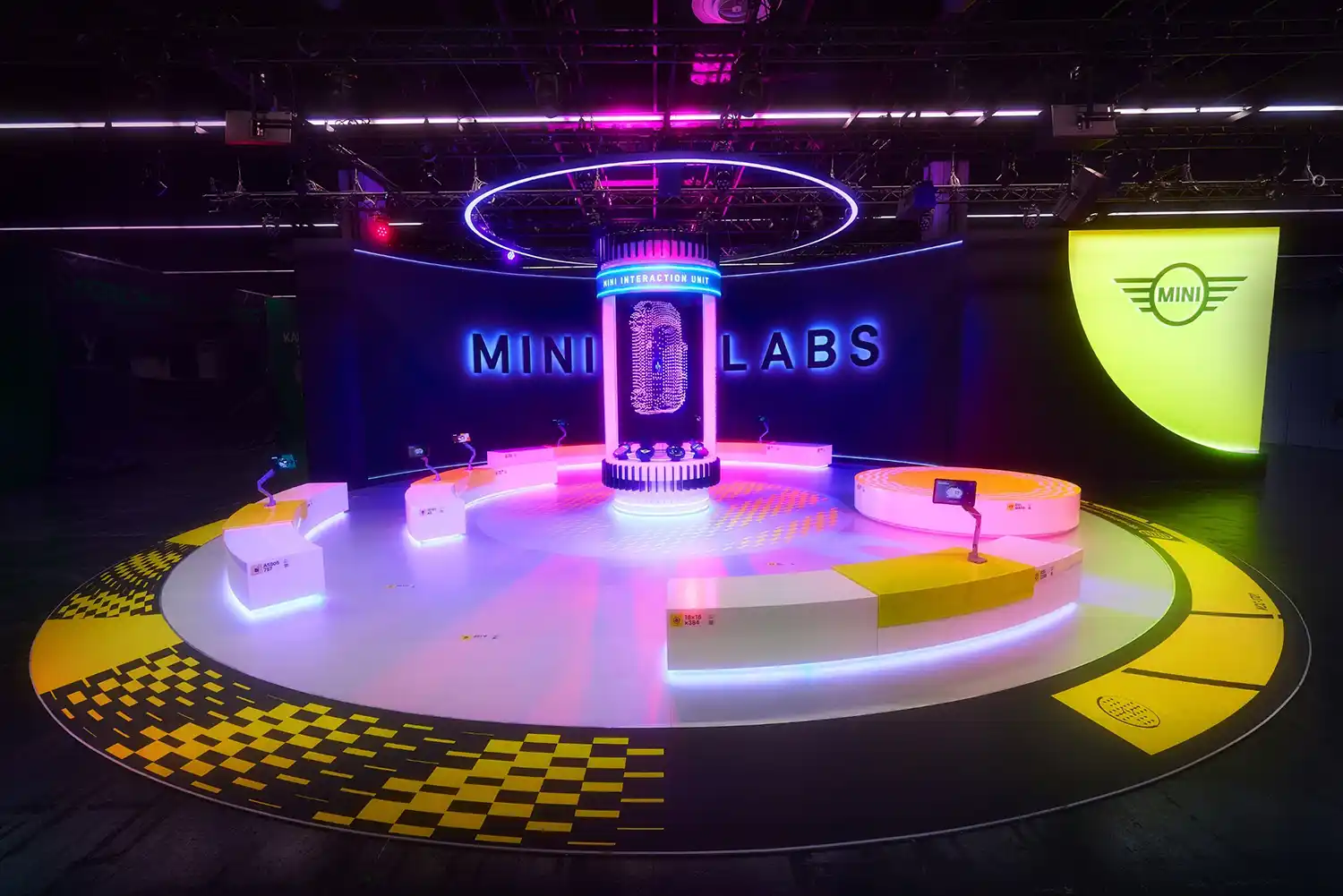 The heart of the new MINI family is the iconic MINI Interaction Unit, which incorporates the most advanced OLED technology from Samsung Display Corporation. MINI and Samsung Display put people at the center of their activities by developing progressive solutions for mobility and user interfaces.
Engagement for gamescom-Communities: Play On!
MINI stands for individuality. The MINI Interaction Unit shows different designs and content depending on the selected Experience Mode. The new Personal Mode in particular reinforces the consistent expression of individuality. In this mode, a picture from the smartphone gallery can be set as the background of the center display via the MINI app, thus personalizing the entire cockpit ambience. Visitors to gamescom can discover the various modes at the trade fair stand.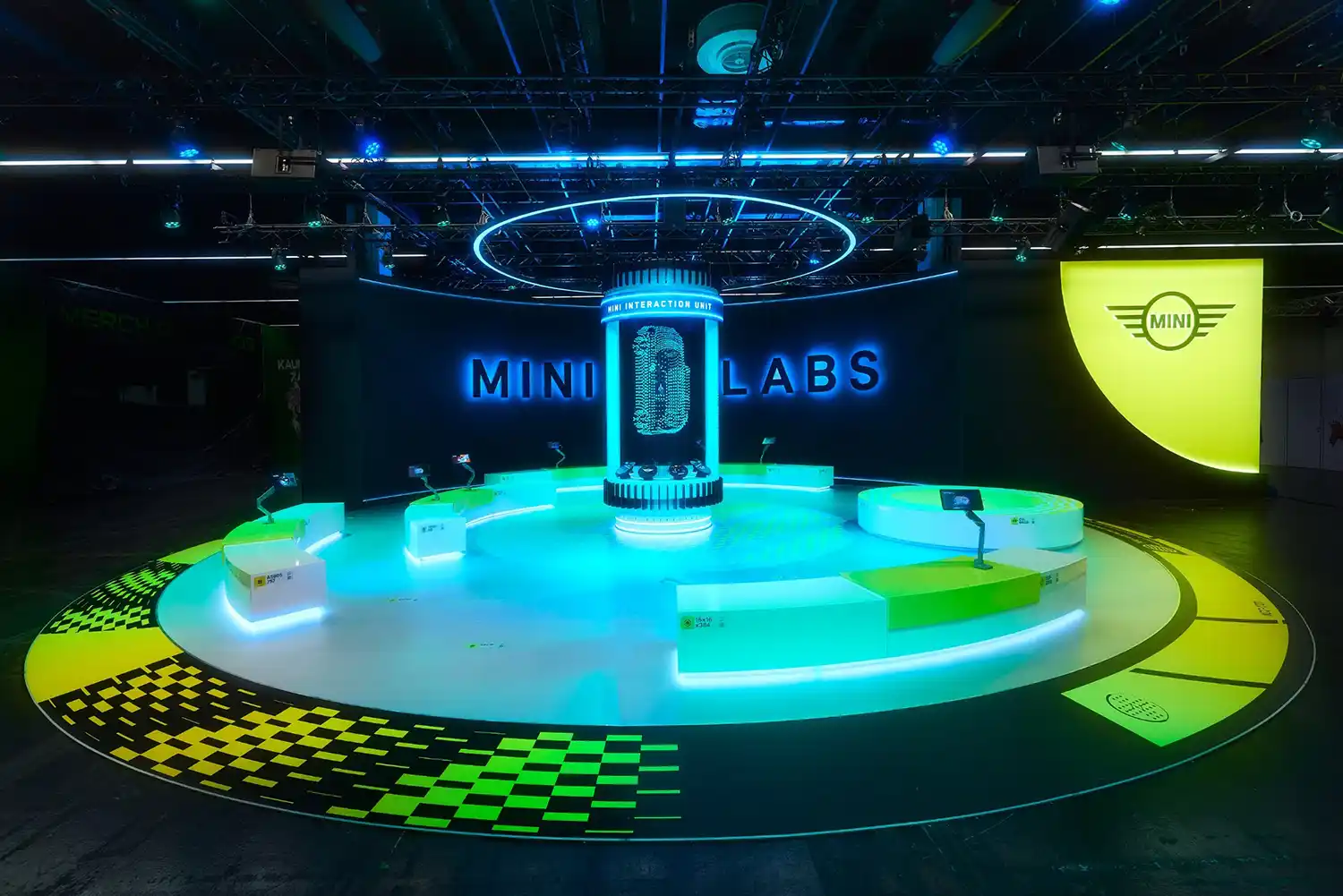 MINI not only invites gamescom visitors to its MINI Lab in Hall 5.2, but also supports the cosplay community. At the Cosplay Awards, world-class cosplayer Ben Bergmann aka Maul Cosplay represents MINI as a judge. The winners of the award will receive an invitation to the exclusive MINI UNITED – the launch party of the new MINI family.
Next Stop: IAA MOBILITY
At gamescom, visitors will see a special detail of the new MINI family. At the IAA MOBILITY 2023 in Munich, the center display will be transferred to the new models like a nervous system to the final body and brought to life – as in science fiction.