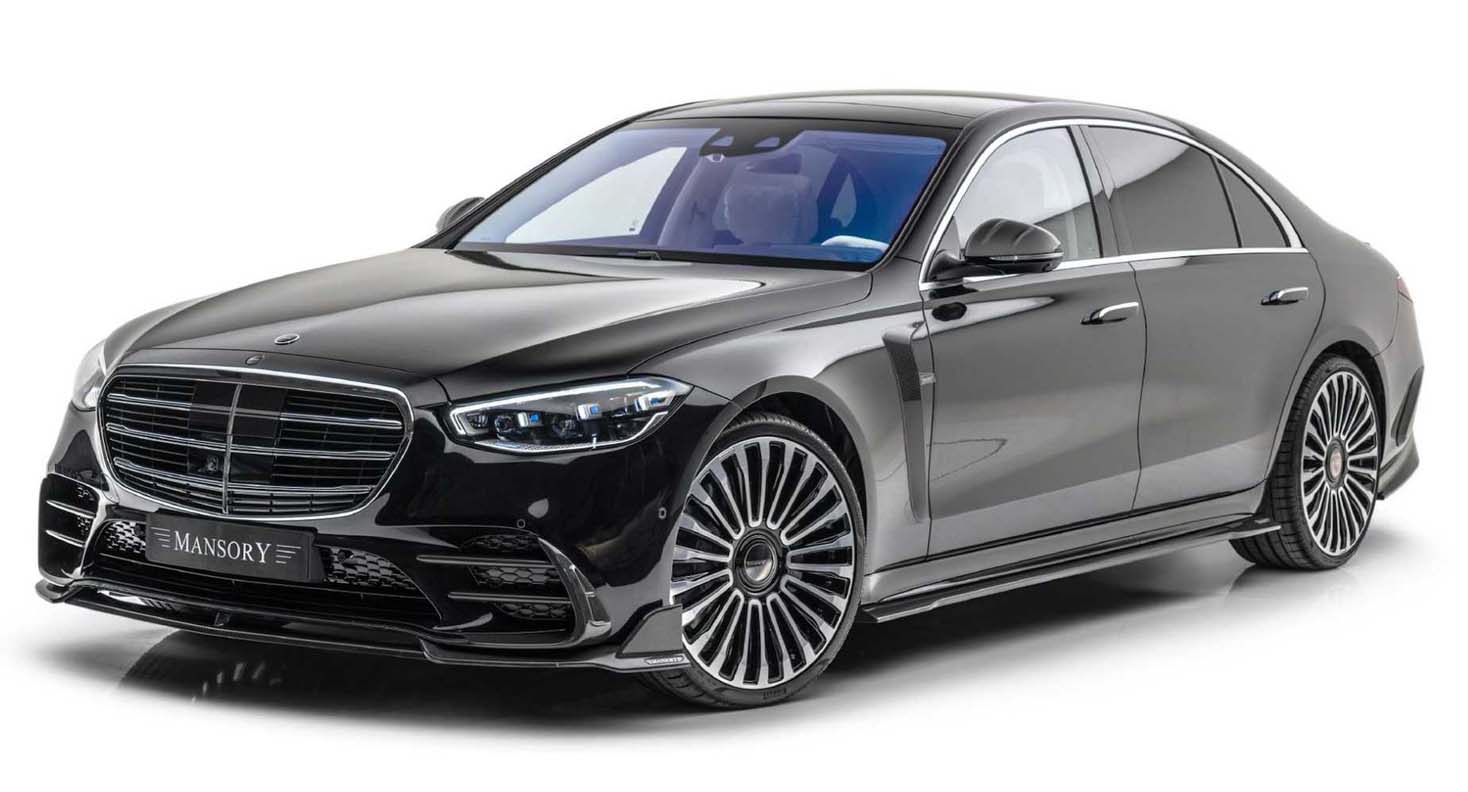 With immediate effect MANSORY offers a completely new developed customisation programme for all variants of the new Mercedes S-Class (W 223), which as usual includes four main areas of customisation: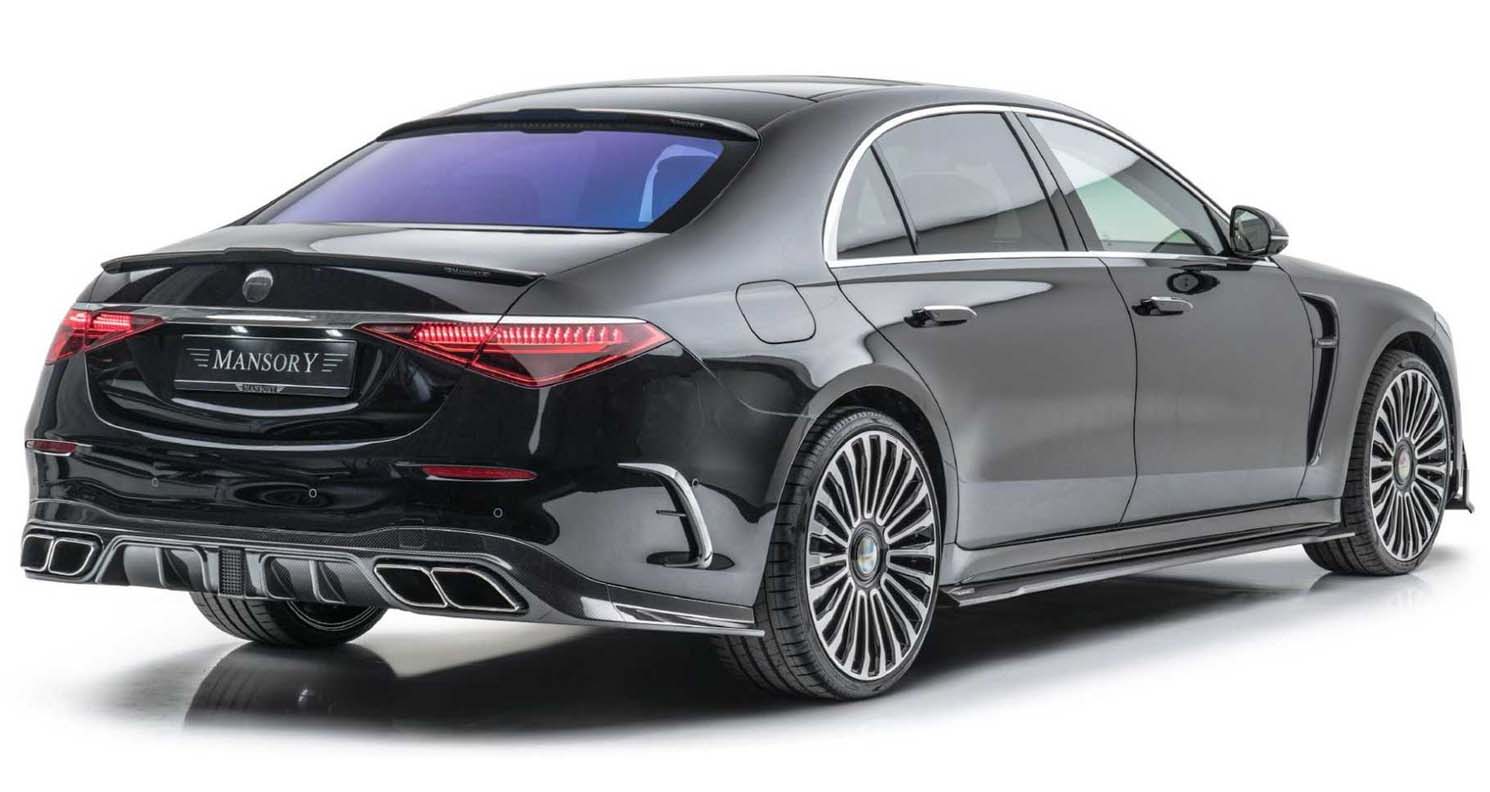 Design
In order to further accentuate the already very elegant appearance of the S-Class in detail, MANSORY has installed numerous carbon add-on parts all around the vehicle. The noble and lightweight material is used on the front air intakes, below and to the side of the front apron, on the sills, on the exterior mirrors and on the rear apron. Further carbon applications like the roof spoiler and a spoiler on the tailgate harmoniously round off the exterior appearance, which is deliberately kept discreet in keeping with the classic S-Class clientele. The front apron can be ordered with or without daytime running lights.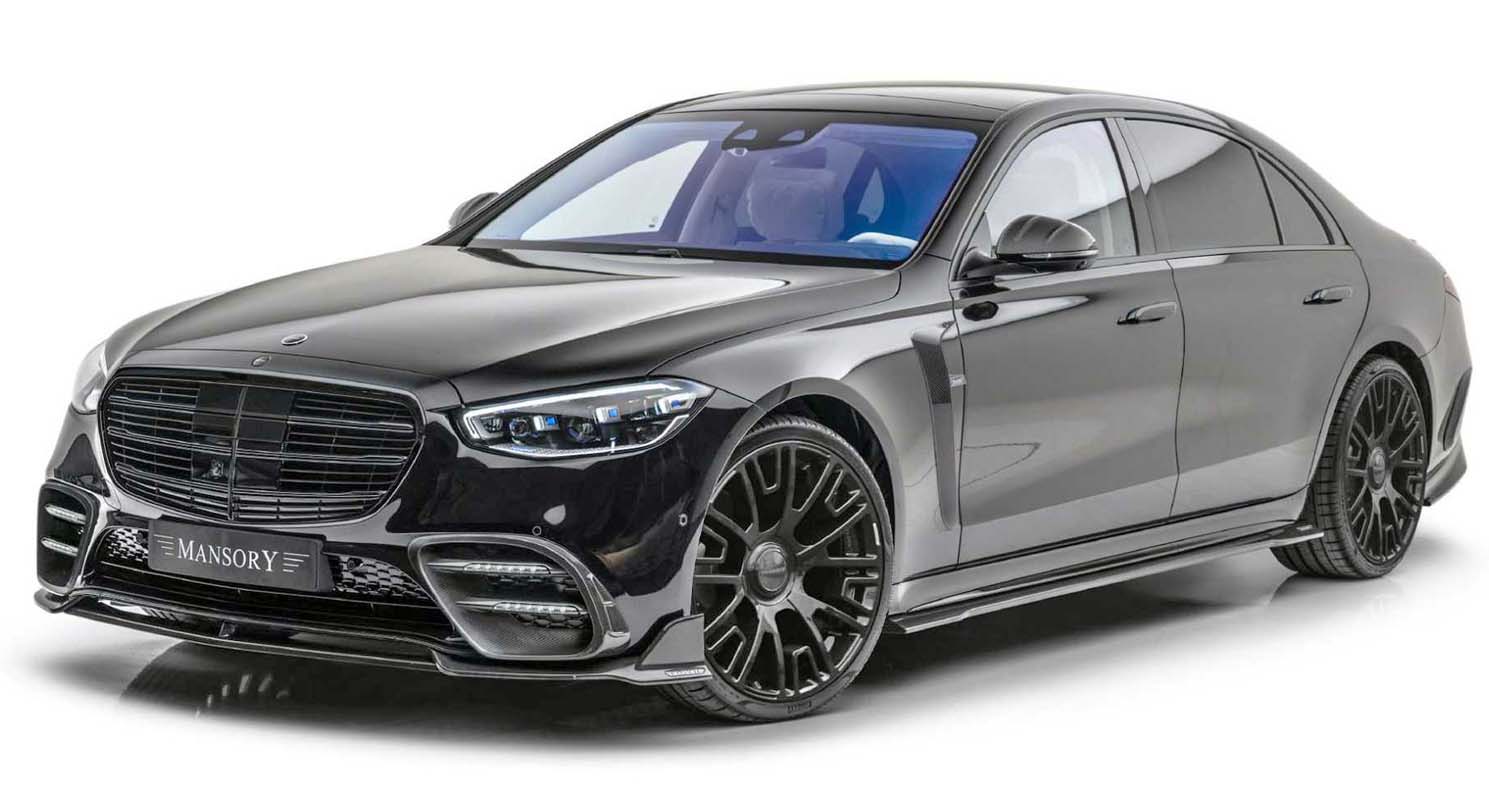 Wheels
Depending on the customer's wishes, the S-Class is fitted with MANSORY alloy wheels of the type "CS.11" or "V.6" in the dimensions 10.0 x 22 (front) and 10.5 x 22 (rear). The focus of both rim designs is again to accentuate the elegant appearance of the S-Class in a sporty and elegant manner.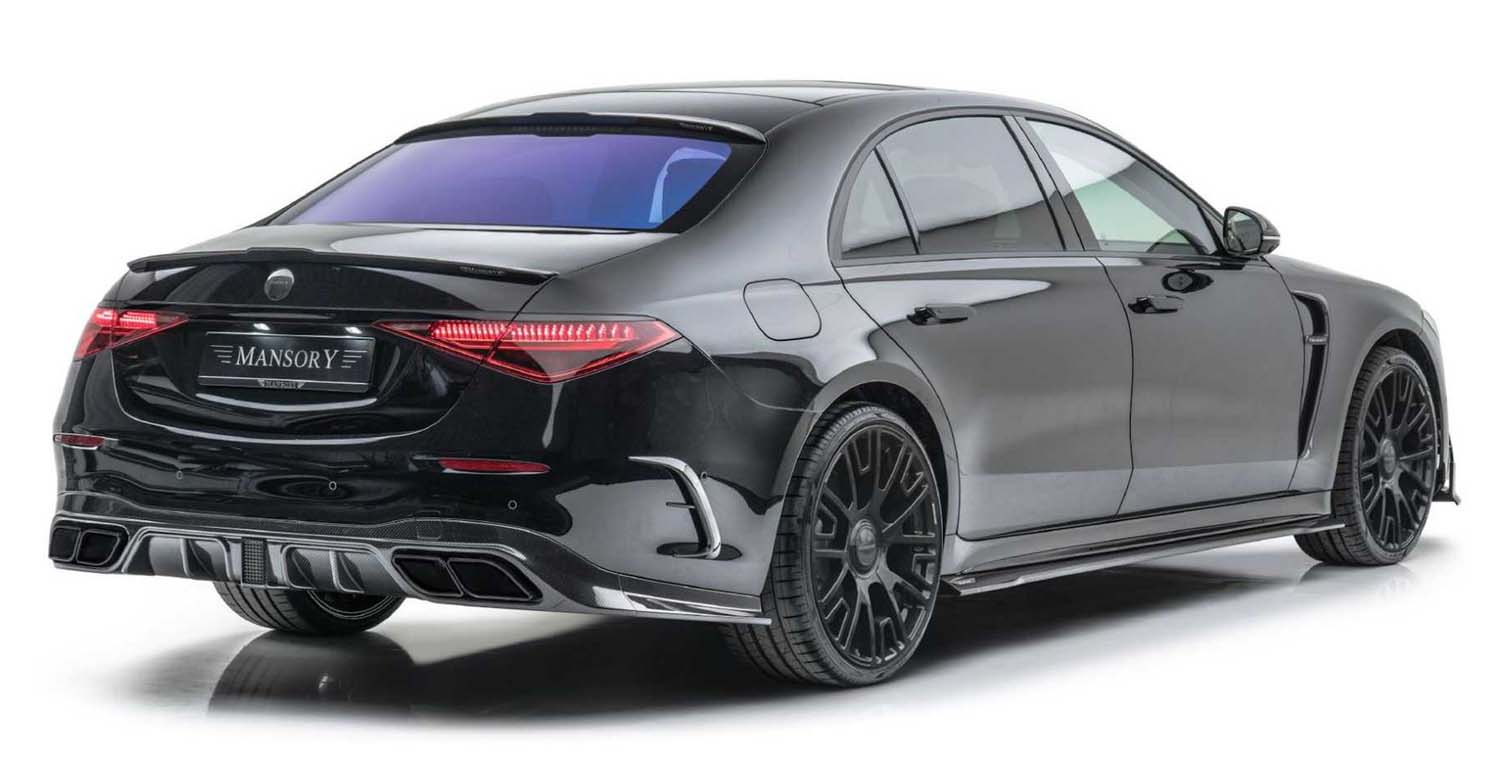 Interior
As usual with every MANSORY customisation programme, the interior is also given special importance and attention.
Depending on the customer's wishes, the entire interior can be completely new wrapped in the finest leather on every conceivable component. In addition to this, also all seams can be changed to individual colours, such as those of the exterior paintwork e.g.. Numerous and deliberately selective carbon applications in the interior, a leather-carbon sports steering wheel, floor mats and an aluminium pedal set – all with discreet MANSORY logos – complete the refinement of the interior and set further visual accents.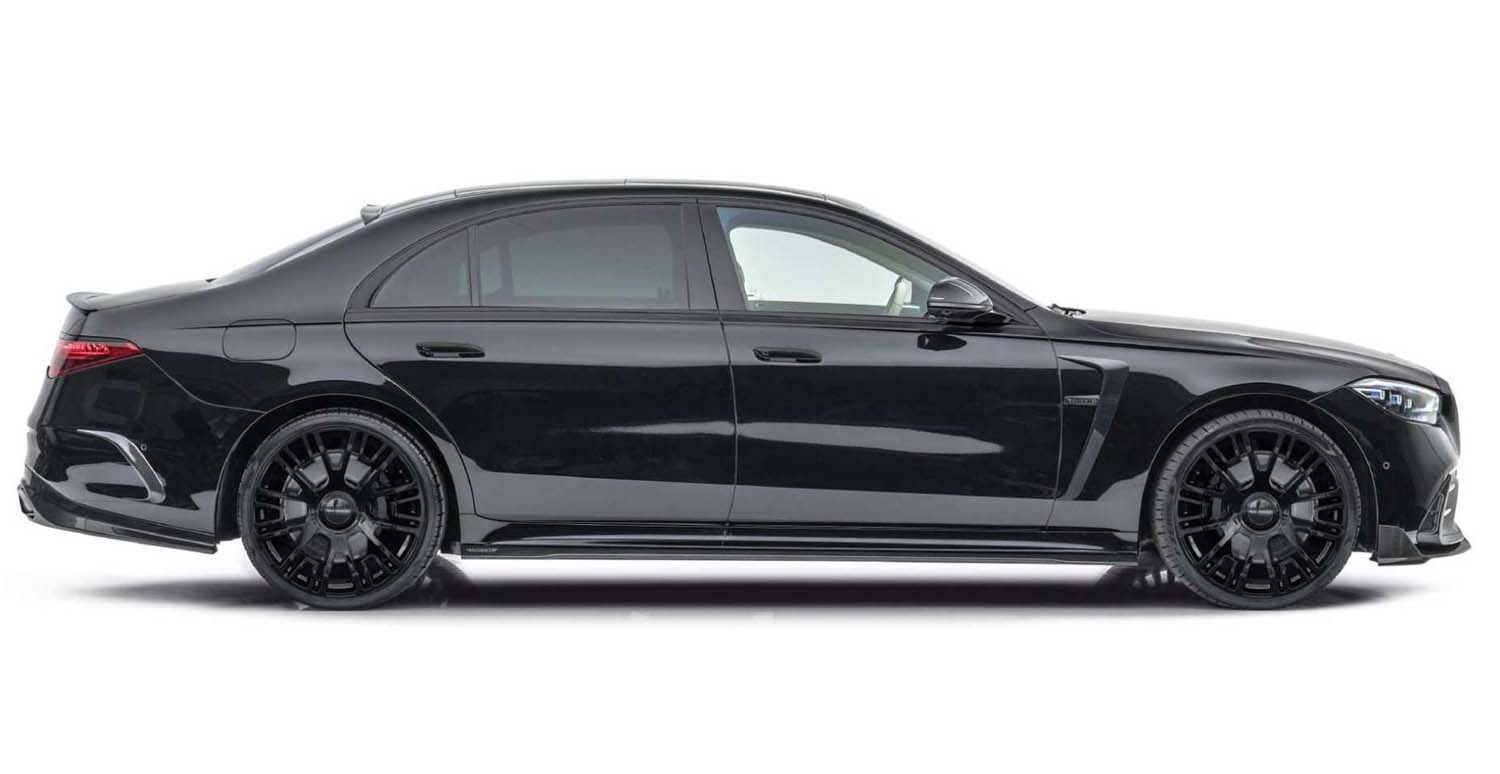 Performance
With the help of a modified ECU unit – the so-called PowerBox – MANSORY improves the performance of the S-Class for both the S 400d and the S 500 and combines this modification with a 4-pipe sports exhaust system.
Performance data
S 400d:
Output: 395 hp (+ 65 hp)
Torque: 837 Nm (+ 137 Nm)
V-Max: 270 km/h (+ 20 km/h)
0-100 km/h: 4.8s (- 0.6s)
CO2 emissions (combined): 170 g/km
Fuel consumption (combined): 6,4 l/100km
S 500:
Power: 526 hp (+ 91 hp)
Torque: 629 Nm (+ 109 Nm)
V-Max: 270 km/h (+ 20 km/h)
0-100 km/h: 4.3s (- 0.6s)
CO2 emissions (combined): 240 g/km
Fuel consumption (combined): 10,1 l/100km