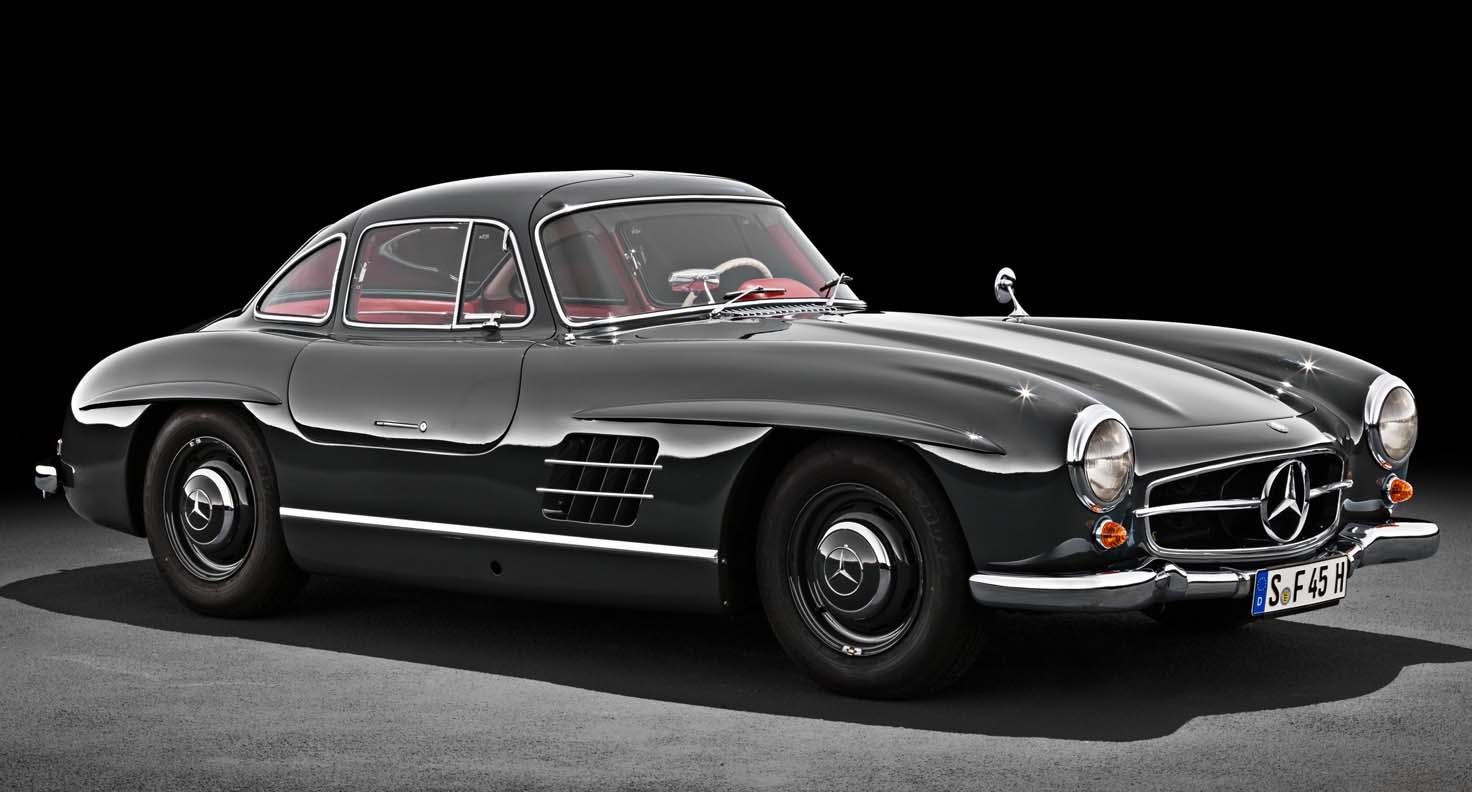 A total of 14,778 readers voted in the "Motor Klassik Award 2021" – producing dream results for Mercedes-Benz. This brand won in five categories, taking the most top places in this year's readers' poll carried out by the trade magazine "Motor Klassik". Votes were given not only for historic vehicles, but also for future classics. The result: two of the five trophies for Mercedes-Benz went to "Classics of the Future" – the EQV and the S-Class, which impressively highlighted the brand's successful approach to innovation and tradition. As a leading car manufacturer, it is crucial to keep reinventing oneself. At Mercedes-Benz, every new vehicle is proof of this commitment. The latest example is the Mercedes-Benz EQS – an all-electric luxury saloon as a statement of uncompromising innovation at the highest level of personal mobility.
The results of the Motor Klassik Awards 2021:
Mercedes-Benz 300 SL Coupé (W 198): The "Gullwing" won a tremendous 31.2 per cent of the readers' votes in the "Classic Sports Cars" category. Since 2012, it has taken the top spot in the "Motor Klassik Award" listing eight times.
Mercedes-Benz 300 SEL 6.3 (W 109): A saloon with the driving characteristics of a sports car – this describes the "6.3" with its powerful V8 engine. With 32.9 per cent of the votes, it won the "Classic Saloons" category.
Mercedes-Benz EQV: This car blends the generous feel-good space of a large saloon from this brand with a far-reaching electric mobility concept. This philosophy convinced the readers of "Motor Klassik". They voted the EQV into first place in the "Classics of the Future" category among the vans with an impressive 46 per cent – and, at the same time, made it clear that the future of Mercedes-Benz classics is also electric.
Mercedes-Benz S-Class: Only introduced last year and already a convincing winner. The current S-Class was chosen by 33.7 per cent of "Motor Klassik" readers in the "Classics of the Future" in the luxury and premium classes.
Mercedes-Benz genuine replacement parts: Another serial winner in the Motor Klassik Awards. This year, they won with 50.1 per cent. No wonder: exemplary parts supply is essential for preserving outstanding vehicles.
Christian Boucke, Head of Mercedes-Benz Classic, enthused:
"Two fascinating classics of this brand and, in addition, our original replacement parts take first places: this is a great result for Mercedes-Benz in this year's readers' poll by the specialist magazine 'Motor Klassik'. We sincerely thank all involved for this excellent result."
Prof Uwe Ernstberger, Head of Product Group S-Class/C-Class, added:
"The long tradition of the S-Class goes back to the very beginnings of the brand. For decades, this model series has been the benchmark in the luxury class and in vehicle construction as a whole. The new S-Class is yet again packed with innovations in a number of areas. In this way, the S-Class once again leaves its mark on the automotive development of its era and has every chance of becoming a classic like its predecessors. On behalf of our development team, I would like to thank you sincerely for this award."
Markus Reis, Product Management eVans, says:
"I am really pleased that the readers of Motor Klassik have voted our EQV the classic of the future. What a great accolade for a van that's only been on the market a few months – and especially for a 100 per cent electric vehicle. The award is both a confirmation and an incentive for us, and I am very happy to accept it on behalf of the entire EQV team."