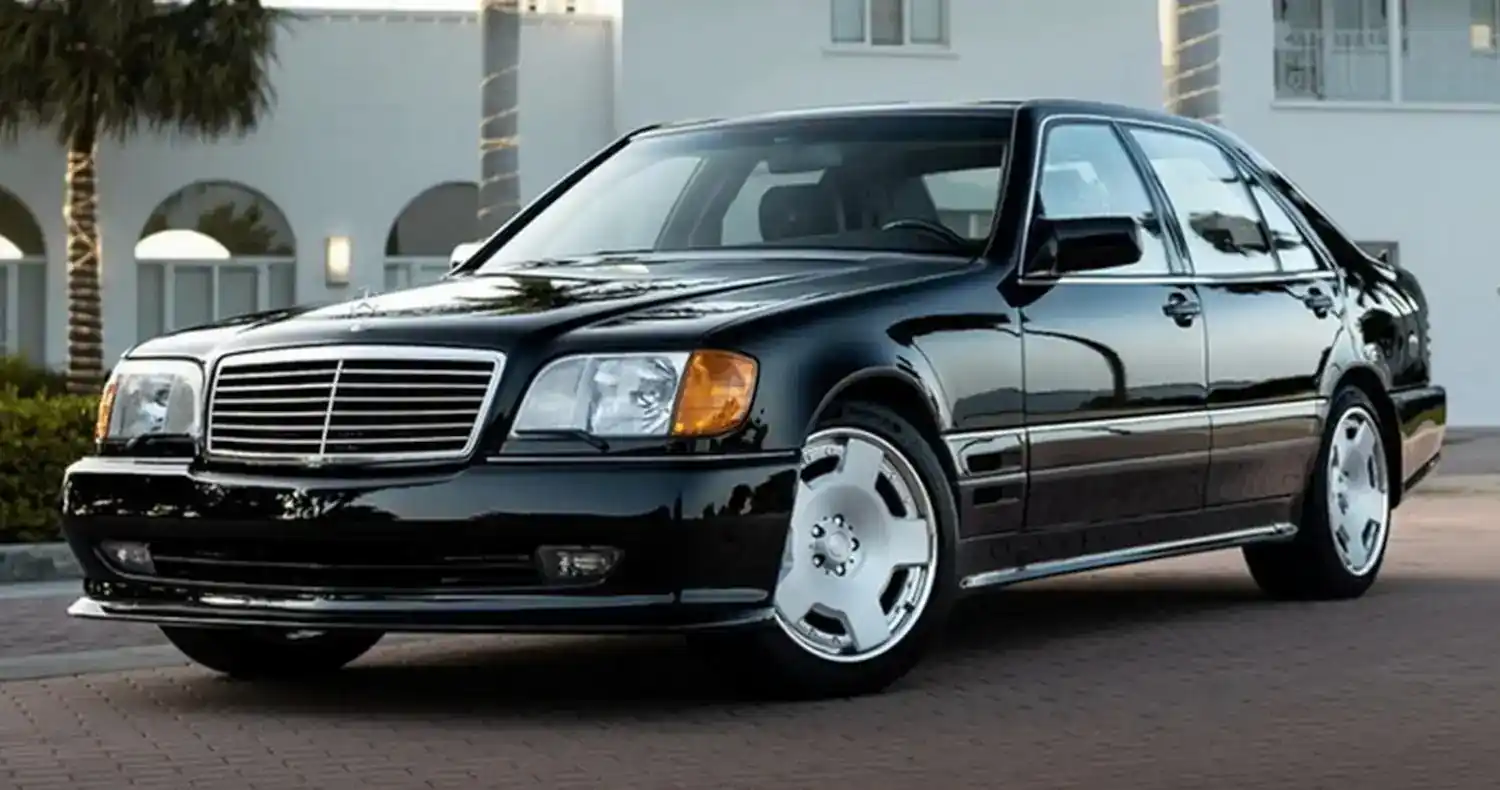 30 Years of Power – RENNtech S76R
Powered by a 615 hp, 7.6 -liter M120 V12 engine, the S76R is the most powerful naturally aspirated V12 built by RENNtech and the largest displacement on record for the Mercedes Benz M120.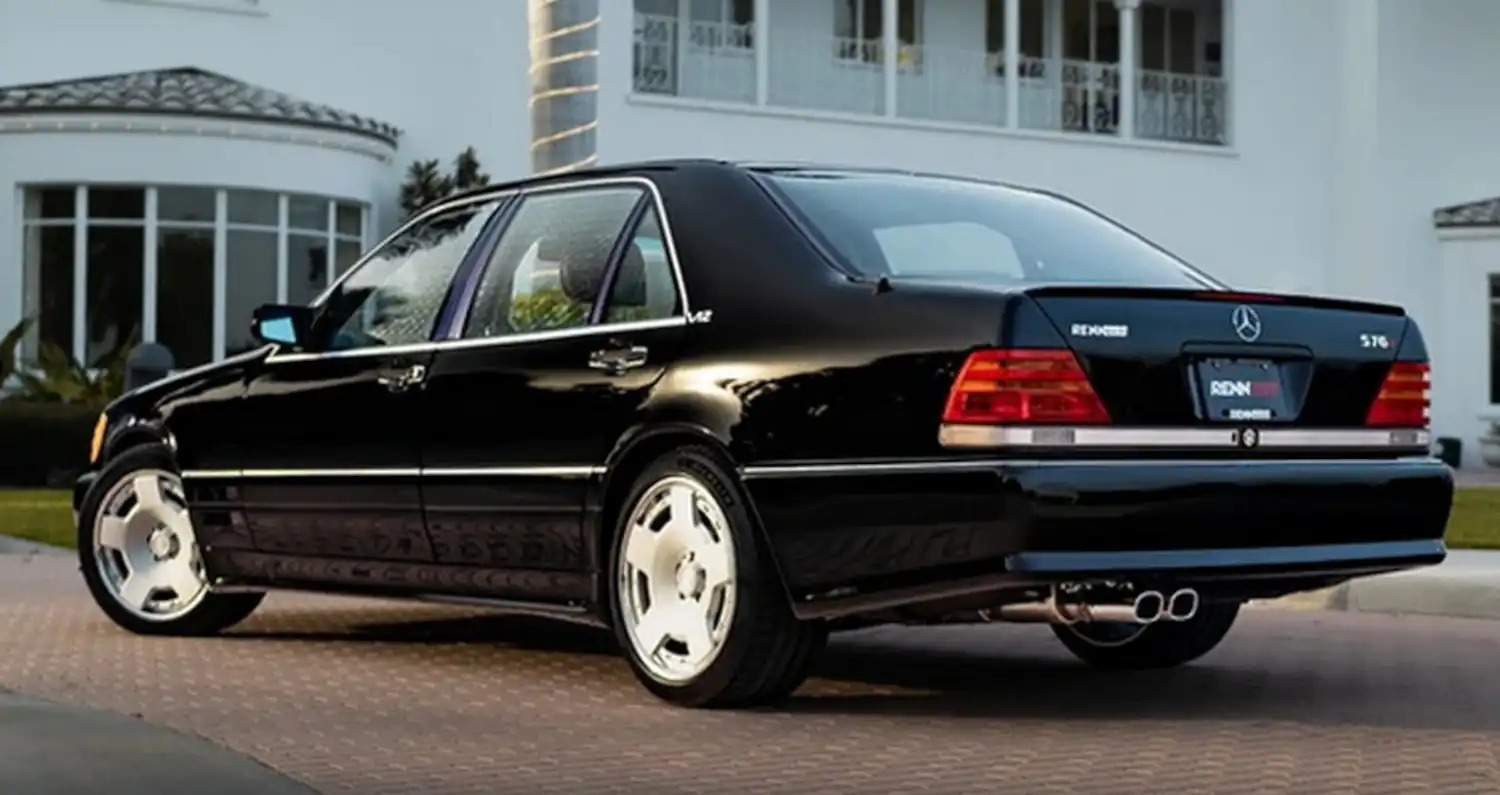 Building the perfect W140.
In 1992 RENNtech turned out the first performance versions of the Mercedes-Benz M120 V12 -engine. Bored and stroked to a displacement of 7.4-liters and with up to 585 hp of power, these super engines found their way to the RENNtech SL 74 (R129), CL 74 (C140), and the S 74 (W140) through the 1990's.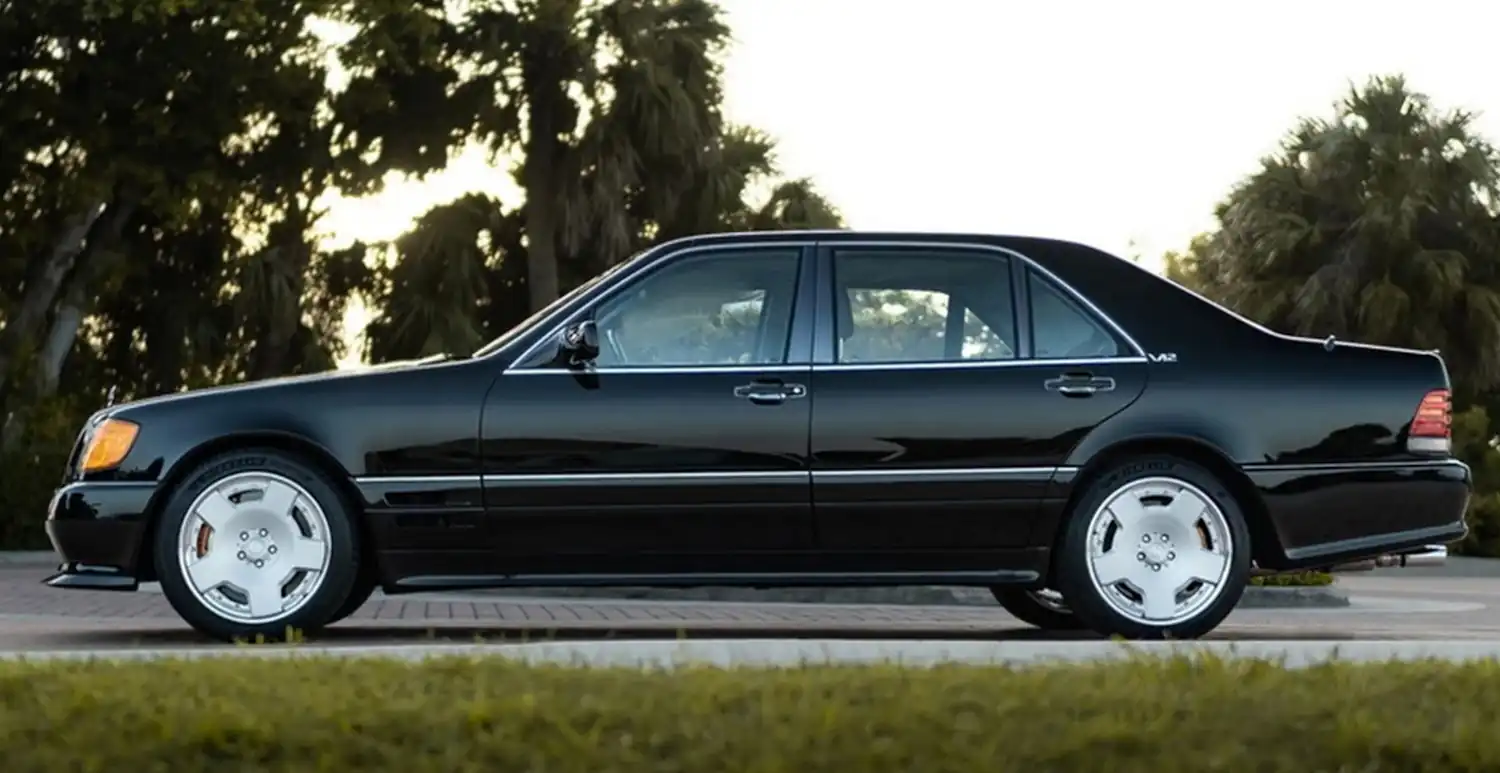 Fast forward 30 years and RENNtech is following the same blueprints from an era of naturally aspirated and over-engineered luxury by turning a 1992 600 SEL into a 2022 RENNtech S76R through a complete restoration, re-power and interior re-fit.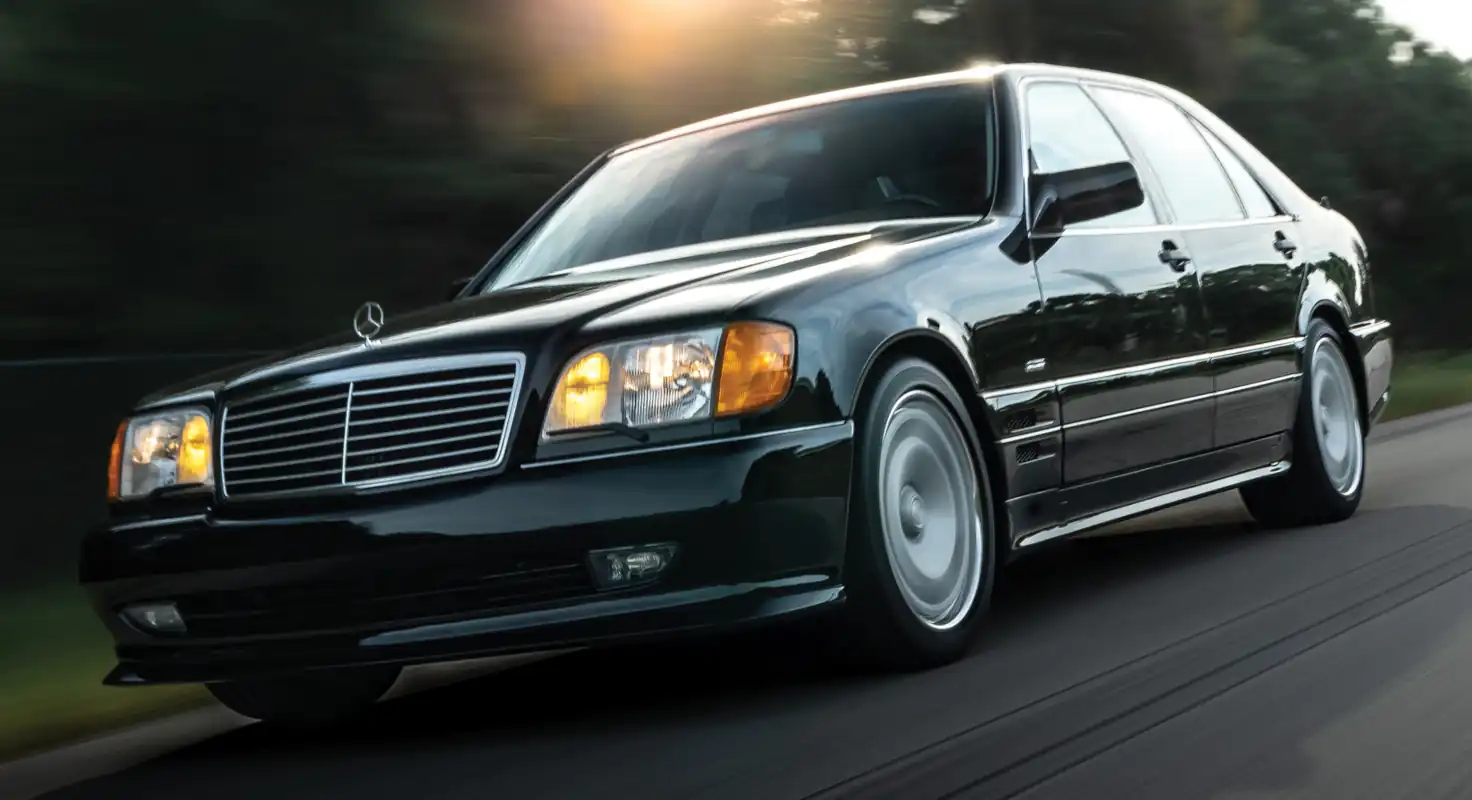 Power: RENNtech bored and stroked the 6.0-liter V12 to an astounding 7.6 -liters, resulting in the largest M120 V12 -engine to date. With the addition of lightweight pistons, titanium connecting rods, beehive springs and titanium retainers for improved spring rate and lighter mass, AMG performance cams, ported heads, custom built airboxes, larger injectors, and fitted with a MY 96 ME-1 engine management system complete with rebuilt wiring harness and RENNtech ECU Performance Tune, the S76R engine is also the most powerful N/A M120 -engine built by RENNtech.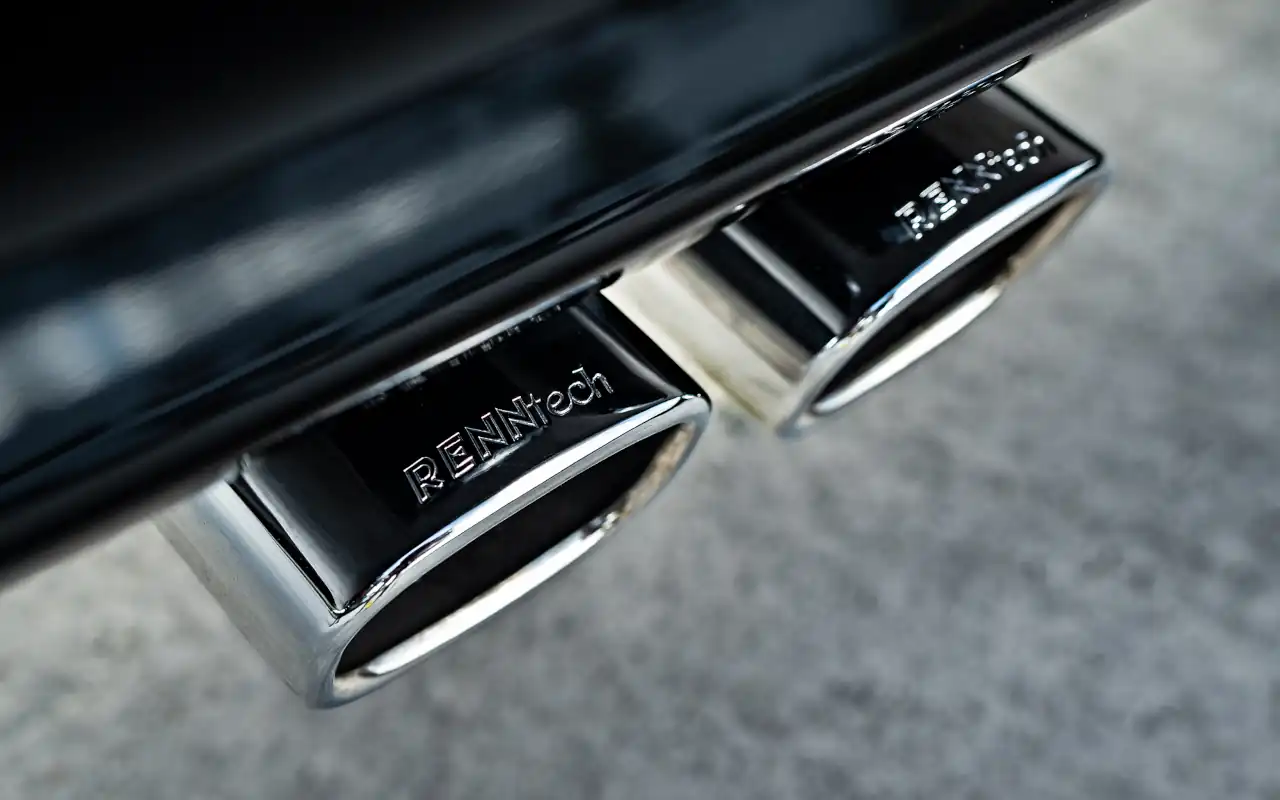 Rated at 615 hp and 703 lb-ft of torque, the M120 -engine produces 213 hp and 275 lb-ft of torque over the stock 6.0-liter (402 hp / , 80 hp more than the ultra rare AMG 7.3-liter found in the SL 73 AMG, S 73 AMG, and CL 73 AMG, and just shy of the 631 hp Mercedes-Benz CLK GTR super car.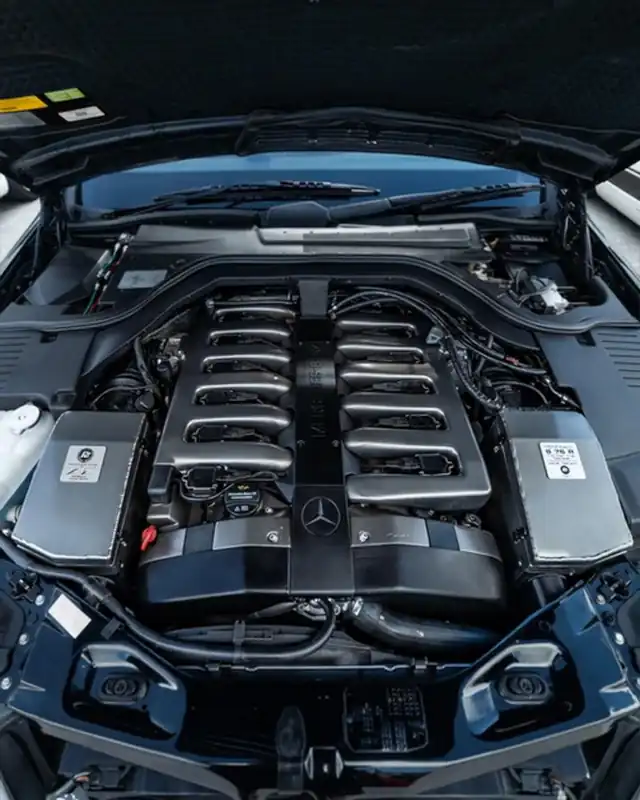 Through an extremely labor intense process, the 1992 600 SEL was upgraded to model year 1996 engine management (ME-1) system to fit an RENNtech upgraded 722.6 electronic 5-speed transmission connected to an OS Giken Limited Slip differential. The combination greatly improves power delivery and drivability beyond what the original 4-speed transmission and differential could offer and handle.
Handling: The S76R features a bespoke braking system utilizing 402 mm (F) and 360 mm (R) Carbon Ceramic discs with 6-piston front and 4-piston rear AMG brake calipers with custom aluminum hats and brackets is connected to an 2nd generation ABS system. The new brake system weighs nearly 3/4 less than the original system and creates incredible stopping power for the S-Class. The large brakes were fitted inside one-of-a-kind RENNtech Classics forged aluminum wheels measuring 19 x 9 (F) and 19 x 10.5 (R) with 285 wide rear tires for additional traction and grip, while shorter coil-springs and a 2nd generation ADS -system were added to improve the handling qualities.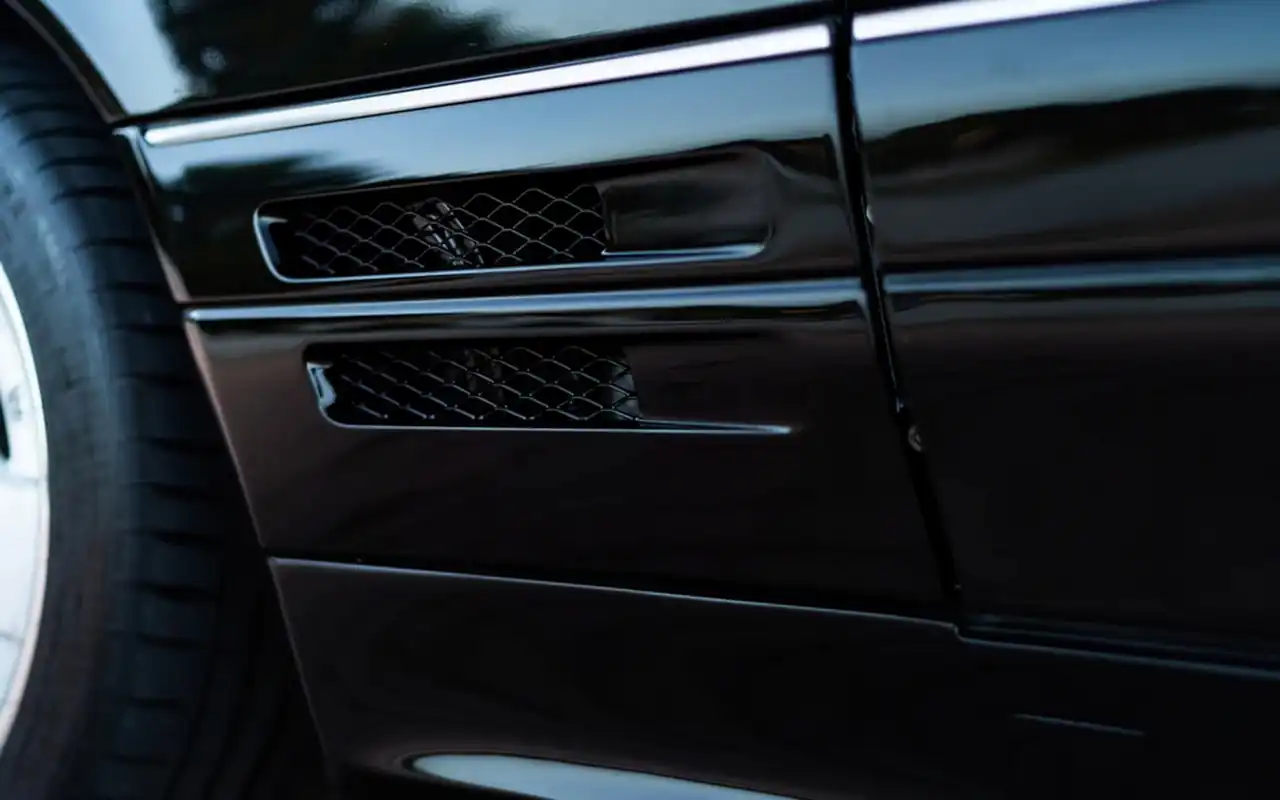 To improve the exhaust flow equal length stainless steel headers, a full-length stainless steel exhaust system with sport catalytic converters and quad mufflers were added. The system gives the naturally aspirated S76R a powerful yet refined sound, which at wide open throttle sounds race-car aggressive and at low speeds hums a muted tune, barely loud enough to be noticed inside the cabin.
Exterior: On the exterior, the S-Class body received AMG ground effects all around, along with RENNtech designed trunk lip spoiler with 3rd brake light, front splitter, and louvered side moldings. Keeping with a low-key style, the lowered stance, large wheels, and dual tip exhaust, offer clues that the black S76R is more than a stately sedan.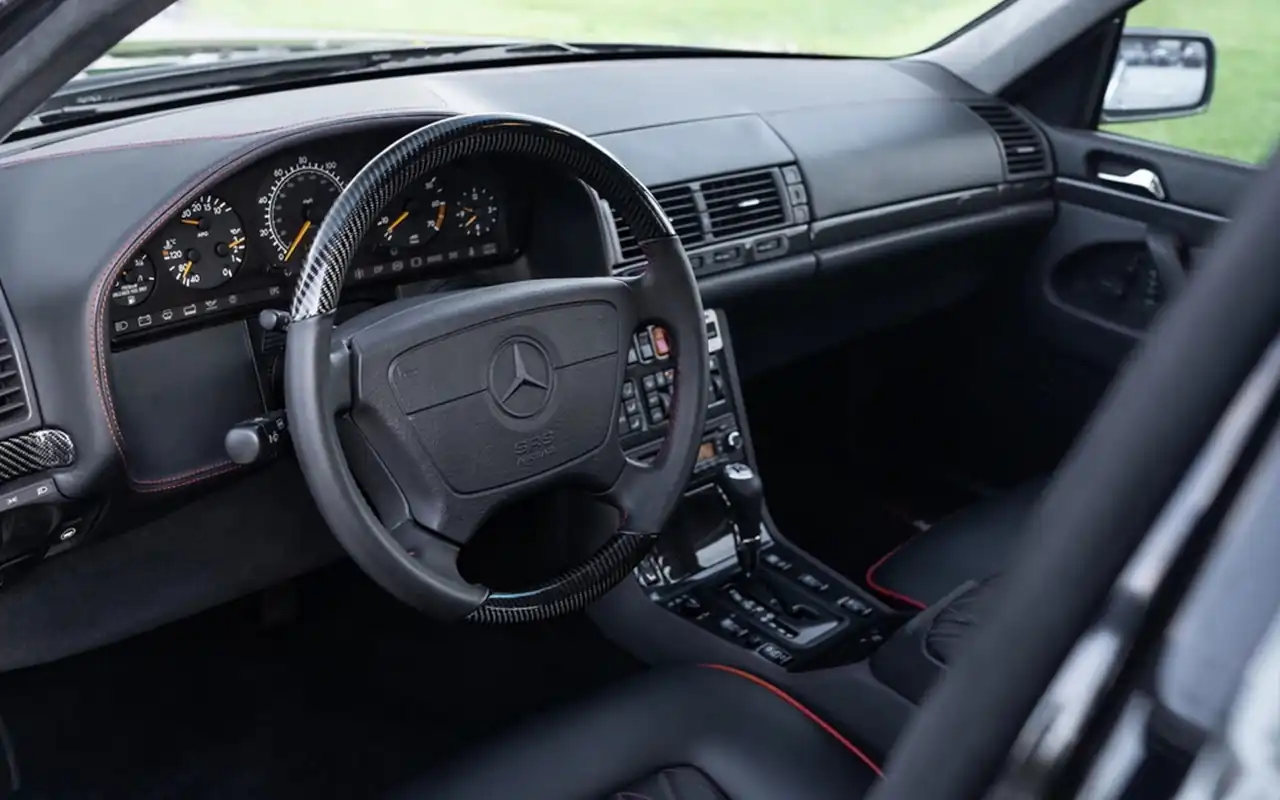 Interior: The original interior was completely overhauled with new seats, diamond stich upholstery, carbon fiber inlays, Alcantara headliner, a leather dash and center console, re-covered leather and carbon steering wheel, shifter, and new carpeting. The original rear bench seat was converted to the four-passenger option featuring individual adjustable rear seats, all interior lights were replaced, and the sound system was replaced by a new smartphone compatible head-unit and re-coned speakers.
Outside of the upgraded parts, the 1992 S-Class was restored in every detail. Bushings and ball joints, door lock and soft close actuators, brake lines, new HVAC ventilation pods, hydraulic suspension accumulators, oil cooler, evaporator, heater core, and other worn parts were replaced to make the S76R as good as brand new.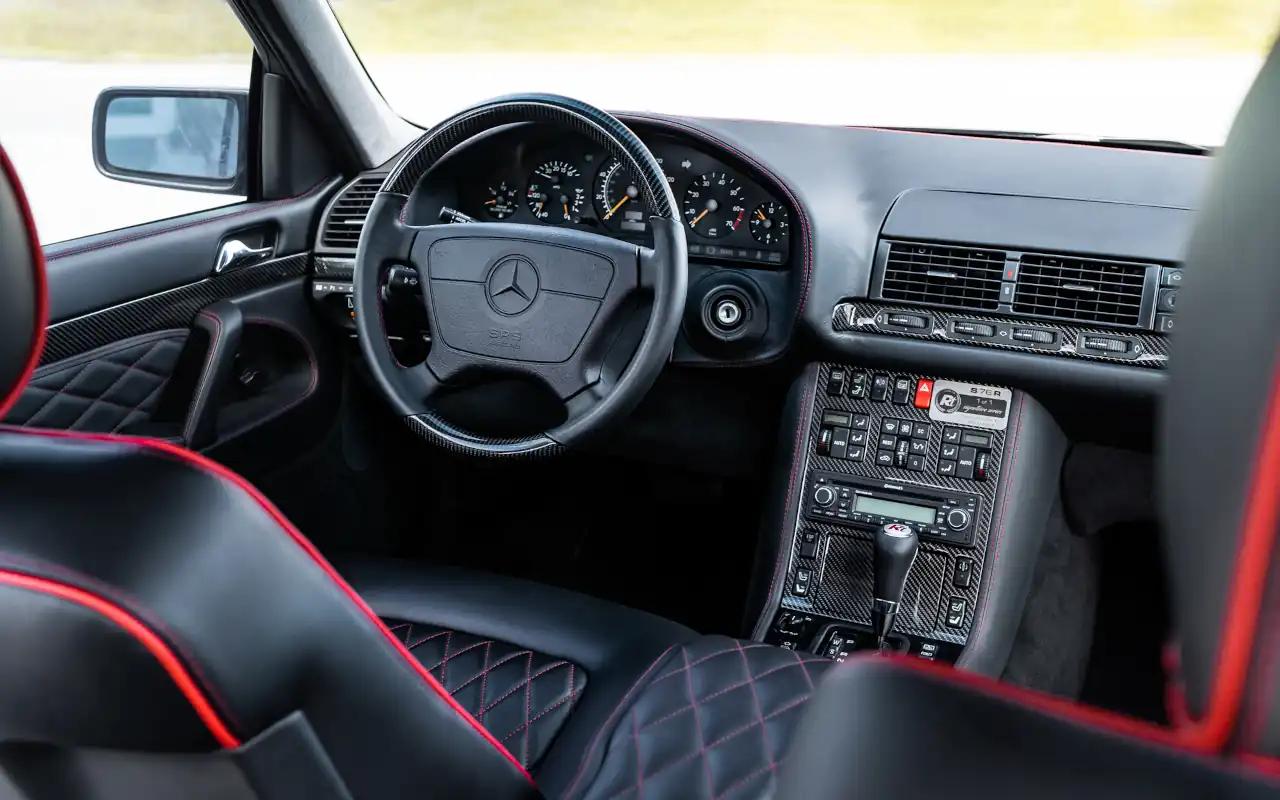 With RENNtech's engine and performance upgrades, the S76R holds its own among contemporary luxury sedans with 0-60 mph acceleration in the low 5 seconds and enough torque to move the 4800 lb. S-Class easily to the 155 mph mark. The added power gives the S76R a highly responsive feel, resulting in a car that drives much lighter and nimbler than the tank-like 600 SEL. 30 years later the interior ergonomics still feel first class, with large dual-paned windows, sizeable seats, and a vault like ambiance and enough space to seat four individuals in true comfort.
30 years after the first RENNtech M120 powered Mercedes-Benz hit the market, the S76R RENNtech adds a chapter to Merceds-Benz W140 S-Class and M120 -engine history. And for those fortunate enough to commission a dream build of this scale, RENNtech Classics holds the blueprints to make the dream a reality.