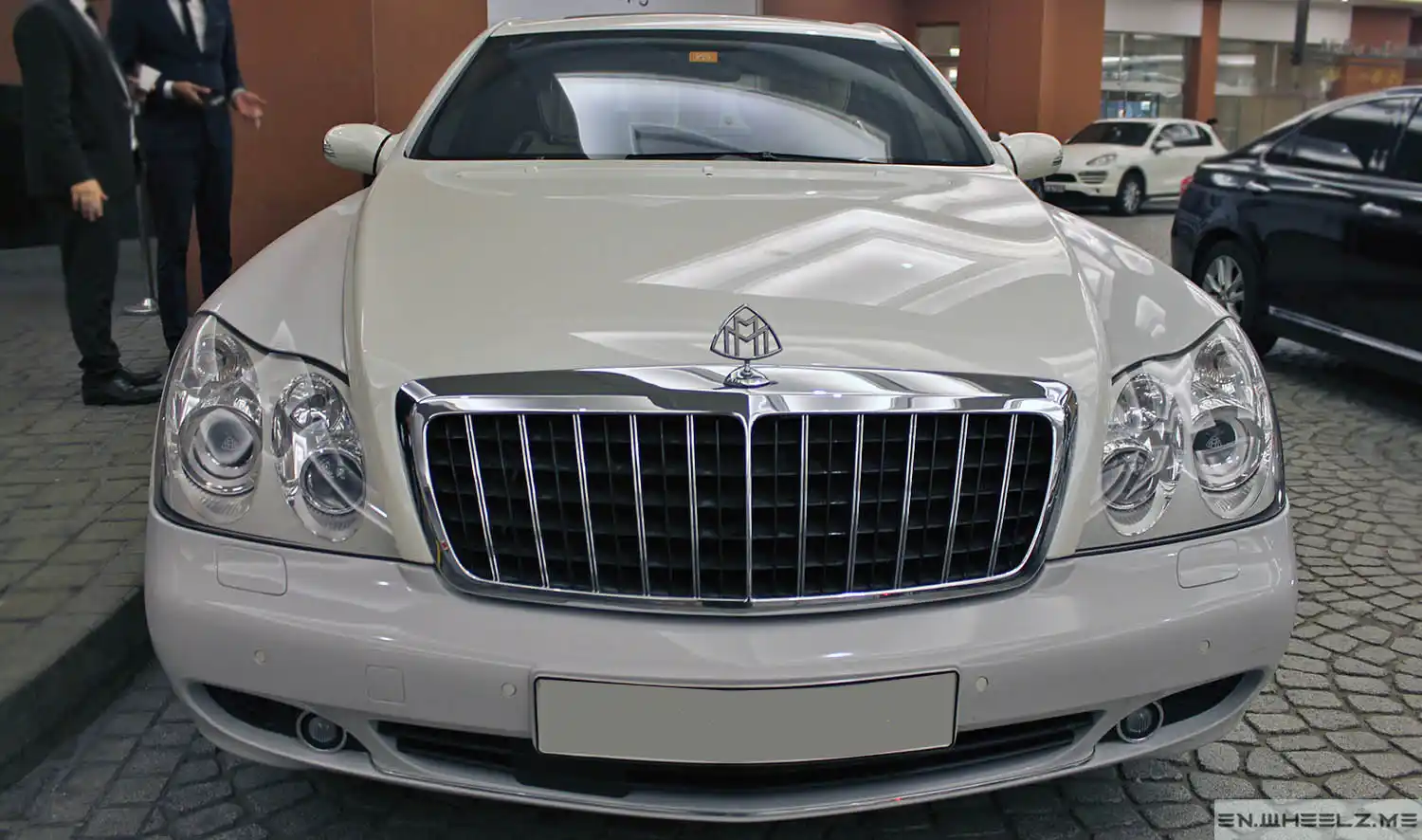 The Maybach 57 (chassis no. W240) and 62 (chassis no. V240) were the first automobile models of the Maybach brand since the brand's revival by Daimler. They are derived from the Benz Maybach concept car presented at the 1997 Tokyo Motor Show.
The concept car was based on the Mercedes-Benz W140 S-class sedan platform, as were the production models. The Luxury Brand Status Index 2008 placed the Maybach in first place, ahead of Rolls-Royce and Bentley. The models ceased production in December 2012.
Both Maybach models are variants of the same ultra-luxurious automobile. The model numbers reflect the respective lengths of the automobiles in decimetres. The 57 is more likely to be owner-driven, while the longer 62 is designed with a chauffeur in mind.
With the model 57 S, Maybach offers a high-end luxury saloon whose performance and dynamic handling need fear no comparison with a sports car. Particularly discerning motoring enthusiasts who wish to drive their Maybach themselves seek a symbiosis of luxurious comfort and sporty handling.
Standard features of all models include, but are not limited to: a navigation system with voice recognition; power rear sunshade; rear-seat DVD entertainment system; interior air filter; front and rear seat massage; 21-speaker Bose premium sound system; power tilt/telescopic heated leather-wrapped-wood steering wheel with radio and climate controls; power trunk open/close; voice-activated AM/FM radio with 6-disc CD changer; keyless start; heated front and rear seats; cooled front seats; adaptive cruise control; premium leather upholstery; 18-way power front seats; 14-way power rear seats; heated cupholders; rear beverage refrigerator; rear pop-out folding table trays; rearview camera; pneumatic soft close doors; iPod adapter; wireless cell phone link; outside-temperature indicator; universal garage door opener.
Every Maybach has 2 climate control systems: one for the front compartment and one for the rear. Each can be programmed and operated independently, producing four-zone climate control.
An upgraded version of the Mercedes air suspension system called AirMatic Dual Control is standard. Featuring air springs complemented by an additional spring-rate adjustment system with adaptive damping.
Options for the Maybach 62 and 62S include: 18-way power rear seats; power side sunshades; cooled rear seats; wireless headphones; electrochromic power panoramic sunroof (replacing power sunroof); steering wheel mounted navigation controls.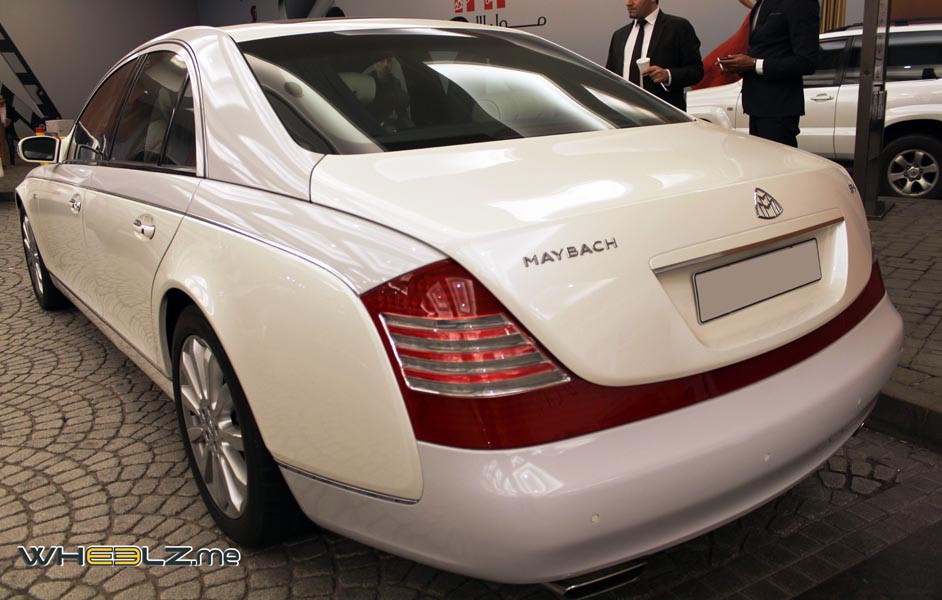 The company offered various options for customers to personalize their vehicles, and provided various equipment combinations.
The engine in the base Model 57 and 62 is the Mercedes-Benz M285, a 5.5-litre twin-turbo V12 developed specifically for the new Maybach cars. Output is 405 kW (550 PS/ 542 hp) at 5250 rpm with 664 lb⋅ft /900 N⋅m of torque at 2300-3000 rpm.
A slightly de-tuned version, denoted M275, was used in the 2003-2006 W220 S600 and CL600 replacing the M137, naturally-aspirated V12, which appears in the 1998-2002 W220 S600 and CL600.
The Maybach 57 accelerates from 0 to 60 mph (0 to 97 km/h) in about 5.1 seconds; the Maybach 62 and 57 S, about 4.8 seconds; the Maybach 62 S, 4.5 seconds, and the Landaulet, 4.5 seconds.
In terms of power output, the 57 and 62 have 405 kW (550 PS; 542 hp); the 57 S and 62 S, 450 kW (612 PS; 604 hp); and the Zeppelin has 471 kW (640 PS; 631 hp).
Maybach revealed the "Zeppelin" nameplate at the 2009 Geneva Motor Show as an additional luxury package that could be ordered on both the Maybach 57 and 62. The name "Zeppelin" was also used for the pre-war models Maybach DS7 and Maybach DS8.
The package consists of special California beige leather with Stromboli-black stitching, piano black lacquer finishes, and silver "Zeppelin" champagne glasses.
Next to the interior changes, the exterior has exclusive 20-in chrome wheels and dark-red taillights. The engine is the "standard" 6.0-L V12 Twin-Turbo with 471 kW (640 PS; 631 hp) (which is 21 kW (28 PS; 28 hp) more than the S versions). The word 'ZEPPELIN' is also incorporated into the triangular 'M' hood ornament.