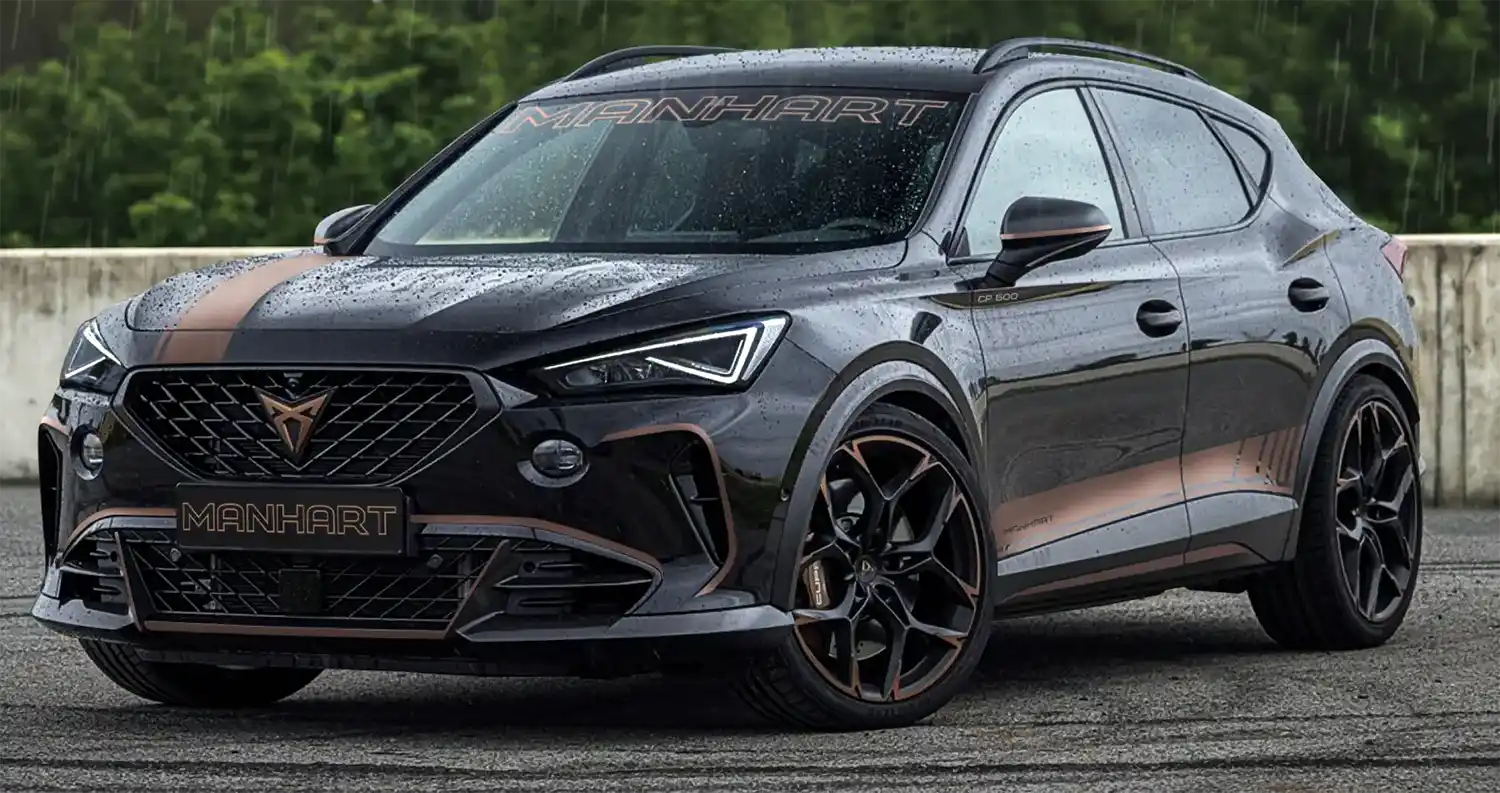 Today MANHART announced the start of the development of the new program for the first-ever MANHART Cupra model. The CP 500 is based on the Formentor VZ5 with its 2.5-litre five cylinder engine.
MANHART initial stage 1 package features a range of upgrades, which offer an improved stance and more performance from the wonderful powerplant.
The stock 390 horsepower of the engine is upgraded to 490 hp and 630 Nm using the MHtronik powerbox. The MANHART slip-on exhaust with valve control offers an enhanced sound track and a dual tail pipe design.
The stance of the CP 500 offers a combination of MANHART Concave One wheel set in 20 inch and a spring lowering set from H&R. The decal set with MANHART signature design finishes off the initial package.
Alongside stage 1, MANHART guys are planning a possible Stage 2 which would feature an enhanced performance upgrade including an intercooler, air intake and ECU remap.