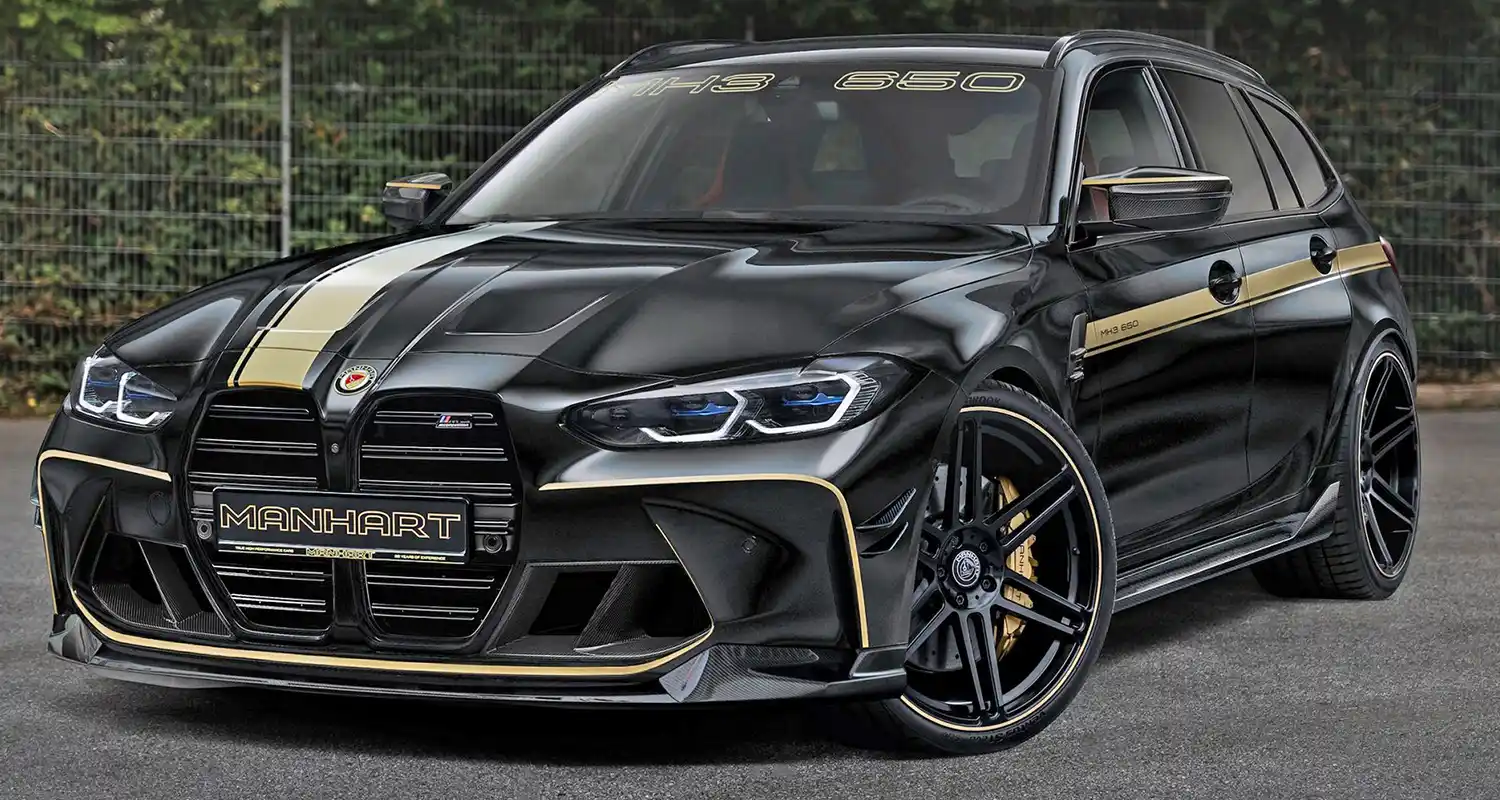 With the Touring version of the current BMW M3, the Germans seem to have a winner on their hands. Long-awaited and finally arrived, the estate version of the M3 sedan is now available to order and today Manhart let the world know that the MH3 650 Touring is the latest addition to their workshop and line up of cars.
The G81 touring comes standard with the same package as the G80 M3 Sedan and offers therefore a great feature set for our wide range of upgrades.
First of all, you will be able to increase the stock performance to 650 PS plus 800 Nm of maximum torque. The sound track is enhanced by installing a new exhaust system with valve control.
If you prefer, you can opt for our MANHART downpipes race without catalytic converters or MANHART downpipes sport with 300 Cells GESI catalytic converters.
Manhart also have MANHART OPF-delete pipes with 200 Cells HJS catalytic converters available for the M3 wagon.
The Touring rolls on our MANHART Concave One in silk matt black color, but you can opt for your own color if you prefer.
The outside carbon package includes Manhart carbon diffuser and a plethora of carbon parts such as the front spoiler, carbon rear spoiler, carbon side skirts and carbon aero flicks. The MANHART decal set is our signature final touch, which we will also install on the BMW M3 G81 Touring.