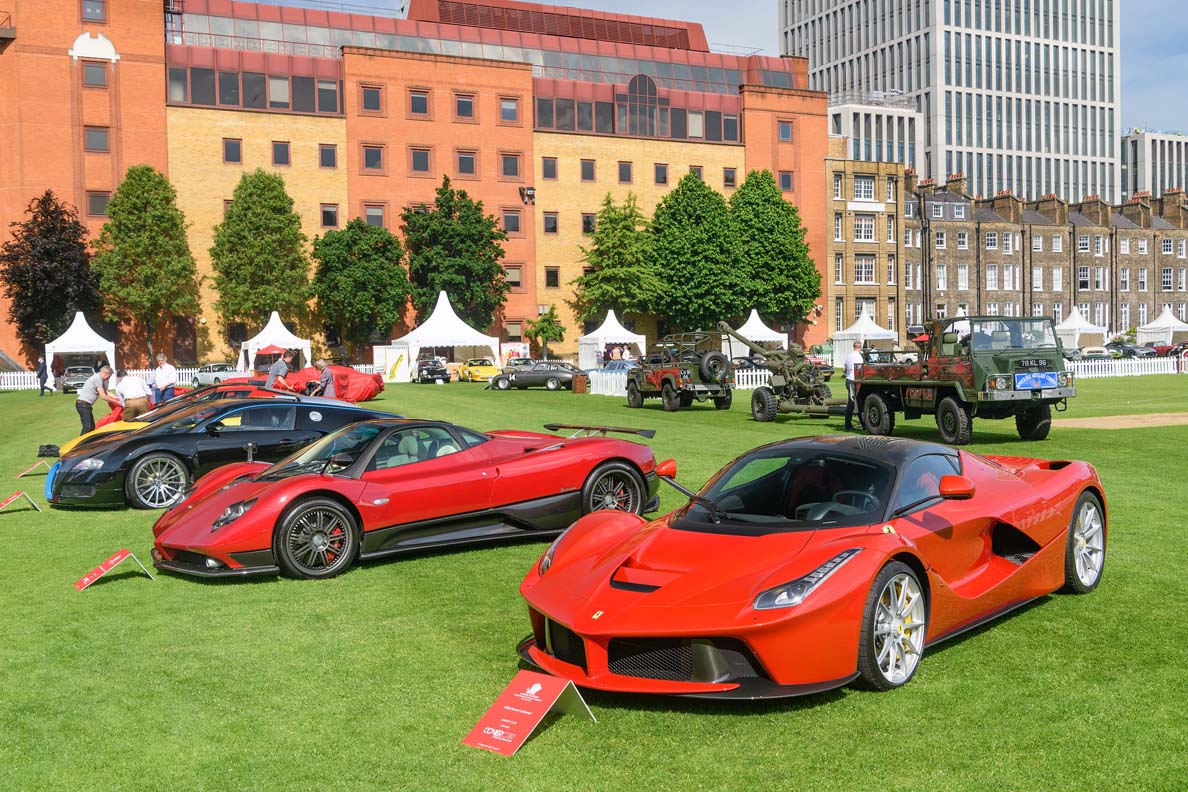 The London Concours presented by Montres Breguet is firmly established as a world-class motoring event in the heart of London. During 2021, its fifth annual event and the first year to move from a two-day to three-day format, the London Concours completely sold out, welcoming a line-up of 50 supercars on a new 'Supercar Day' in the process. For 2022 the focus on supercars will continue to grow.
Joining a collection of the world's finest classic motoring rarities at the heart of the event will be an even larger collection of supercars, alongside a dedicated judged supercar concours. Just as with the main concours line-up of vehicles, prizes will be allocated based on condition, originality, provenance and more, critiqued by a panel of expert judges from the worlds of motoring, design and media. The supercars will be judged in classes, as diverse as Hypercars and Super SUVs, in a move that very much returns to the roots of concours d'elegance, where horse-drawn carriages or vehicles competing were less than 10 years old.
The London Concours 2022 will return to the Honourable Artillery Company, a five-acre oasis of green close to Bank, again with a world-class collection of rare and exotic vehicles at its heart. This year, 100 cars were on display across eleven classes, including the '200MPH Club, 'Young Timers, 'Great Marques – Porsche, 'Great Marques – Lotus' and 'The Italian Berlinettas'. Each of the classes was packed with stand-out works of automotive art, from the Ferrari 250 SWB/Competizione Sefac Hot Rod to the Bugatti Chiron and the Jaguar XJR15.
The London Concours' expert committee of judges picked an extraordinarily well-preserved Lotus Eleven LM50 with impeccable heritage as 'Best in Show' for 2021. It was a Team Lotus works entry, which raced at Rouen and Reims in 1957 driven by Herbert Mackay-Fraser, an American always known as 'Mac' Fraser.
Andrew Evans, London Concours director, said: "The London Concours is built around content that our audience wants to see, and following visitor demand we expanded our 2021 event with the addition of a new Supercar Day. The response was so overwhelmingly positive that we have grand plans for 2022 to create the only judged supercar concours in the UK, expanding the content around the latest performance cars. We will, of course, continue to offer the same eclectic line-up of rare motoring icons at the London Concours as we always have done, alongside a collection of the world's foremost jewellery brands, food and drink offerings and luxury goods."