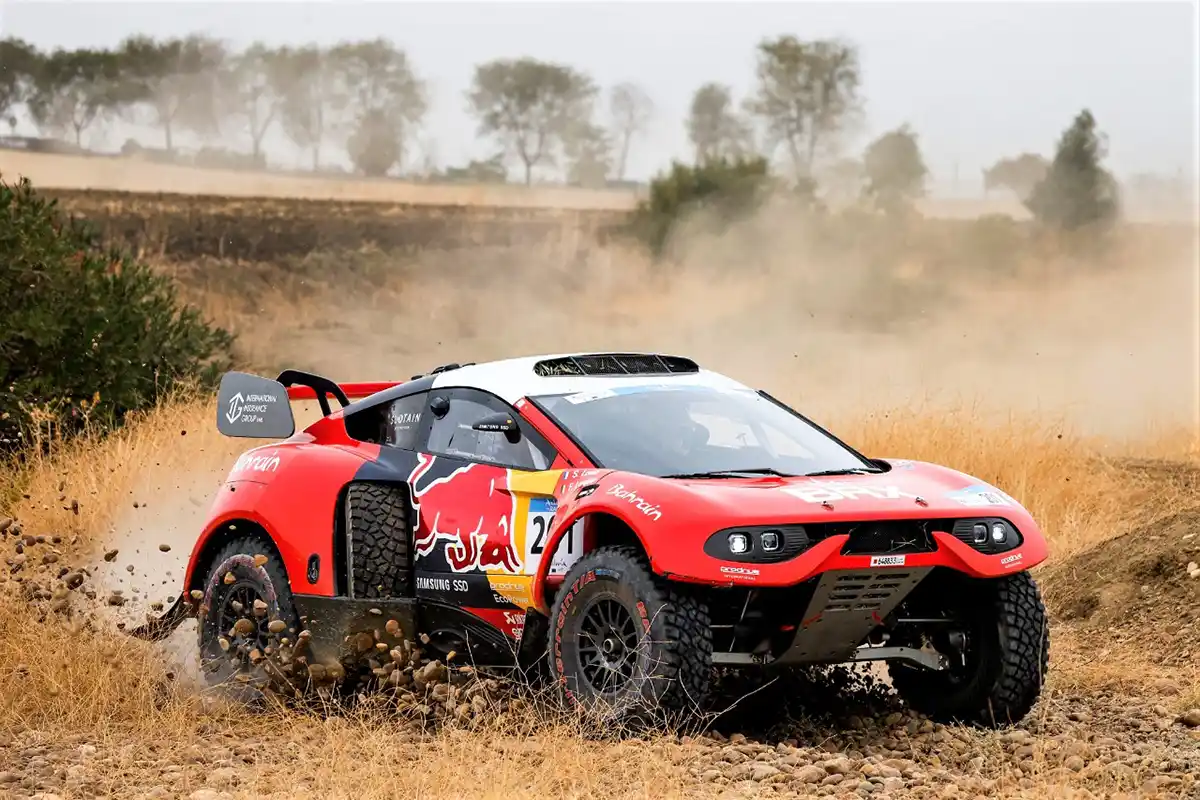 Sebastien Loeb was forced to play the waiting game with Bahrain Raid Xtreme today when the Andalucia Rally, final round of the World Rally-Raid Championship, was disrupted by bad weather.
The 335-km second special stage was cancelled because low-level clouds at the rally base in Dos Hermanas prevented the event's helicopters from taking off, and made it impossible to guarantee competitor safety.
After losing time owing to power steering and navigational issues 24 hours earlier, Loeb and co-driver Fabian Lurquin in their BRX Prodrive Hunter had been relishing the chance to revive their title bid on a route sweeping into the Sierra del Torcal mountain range.
They will now re-start the event tomorrow holding third place, 10 mins 20 secs behind the rally and championship leader, Nasser Al Attiyah in a Toyota Hilux.
Saudi Arabia's Yazeed Al Rajhi holds second place in another Toyota, with Guerlain Chicherit, winner of the penultimate round in Morocco earlier this month, lying fourth in his Prodrive Hunter.
The second of four long stages was due to present a different test for drivers, sending them over a mix of broken, narrow tracks in the hills north of Malaga close to the El Torcal de Antequera nature reserve.
The start was initially delayed for two hours before eventually being cancelled, leaving two stages remaining before the finish on Sunday.
"It's always frustrating when you go to the start of the stage and then you have go back to service," said nine-time World Rally Champion Loeb. "But the weather conditions were really tricky, the helicopters couldn't reach the stage so we could have no safety.
"The organisation could not risk starting the stage and cancelling it was the only thing to do."
Tomorrow's final stage, which takes the rally in the Andalusian province of Huelva, is expected to be the toughest of the rally and could decide the outcome of the event, and the championship.
Loeb remains determined to make amends for the time he lost yesterday due to power steering problems, and technical issues related to the competitor's digital road books which made navigation difficult.