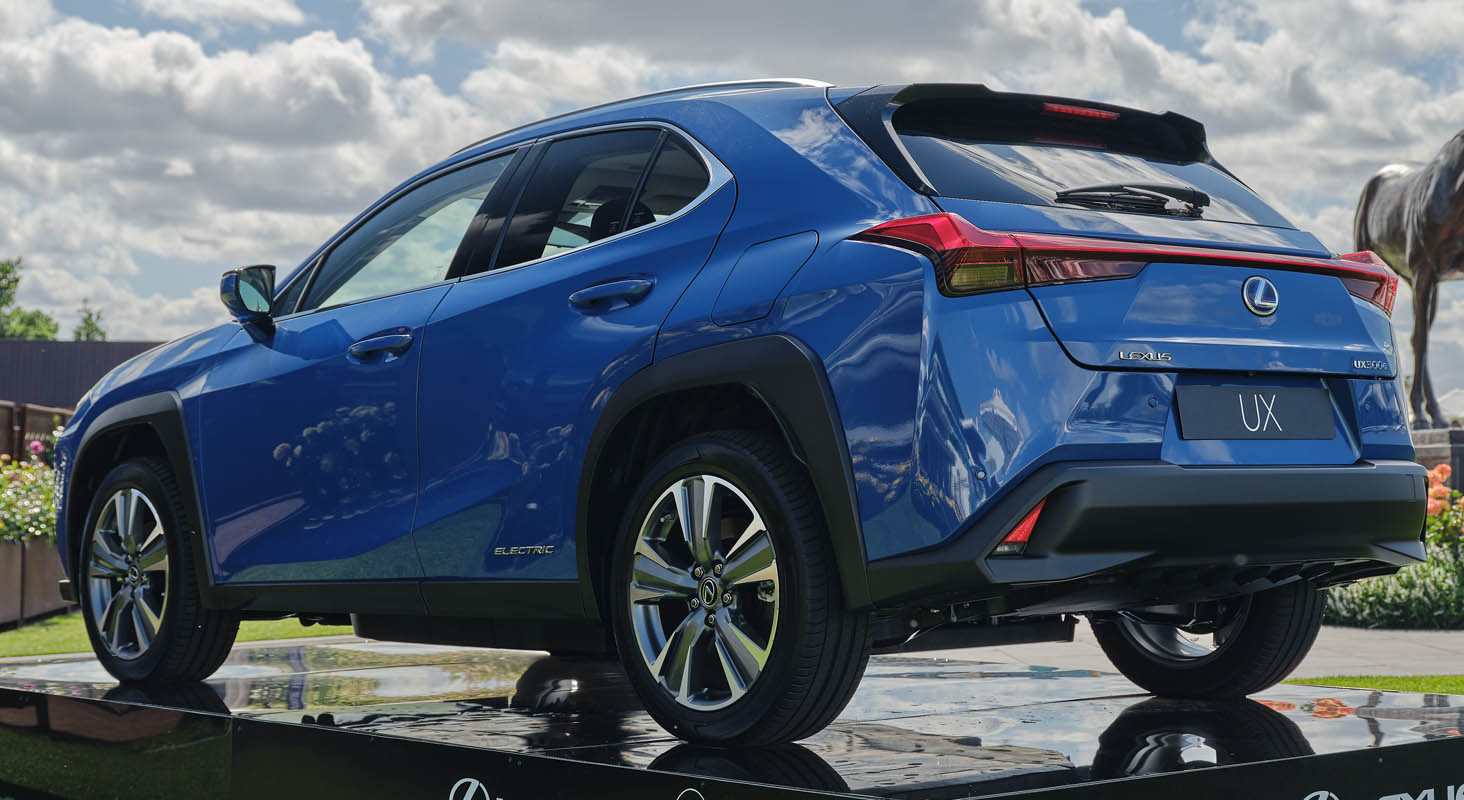 The futuristically designed Lexus LF-Z Electrified concept vehicle will make its Australian debut alongside the first production Lexus battery electric vehicle (BEV), the UX 300e, at the 2021 Lexus Melbourne Cup.
Air freighted from Japan to Australia, the LF-Z Electrified concept vehicle represents the ultimate iteration of the Lexus Electrified vision and symbolises the Lexus 2021 Melbourne Cup Carnival theme: 'Live Forward'.
As Principal Partner of the Victoria Racing Club (VRC) and naming rights sponsor of the Lexus Melbourne Cup, Lexus Australia will inspire Australians to 'Live Forward' on Tuesday 2 November and beyond, as Australians celebrate the race that stops the nation.
'Live Forward' aims to inspire, excite and leave Australians feeling optimistic about the future, while reflecting the brand's commitment to brave design, exceptional craftsmanship and exhilarating performance.
Following the LF-30 Electrified concept vehicle shown at the 2020 Lexus Melbourne Cup, the LF-Z Electrified is emblematic of the Lexus brand transformation – incorporating driving performance, brave design and advanced technologies set to be realised by 2025.
Producing 400kW of power and 700Nm of torque, the LF-Z Electrified can accelerate from standstill to 100km/h in 3.0 seconds, previewing DIRECT4 technology with high-torque electric motors fitted to each wheel for maximum performance versatility – and to fundamentally transform the pleasure of driving and owning a Lexus.
The UX 300e, set to go on-sale in Australia this month, makes its production debut as the fastest and most dynamic Lexus luxury compact SUV, with a lower centre of gravity comparable to a coupe.
The vision of Lexus Electrified takes a portfolio approach to electrification, with a commitment to producing leading hybrid-electric vehicles, plug-in hybrid electric vehicles (PHEV) and battery electric vehicles (BEV) to best meet the diversifying needs of luxury customers worldwide.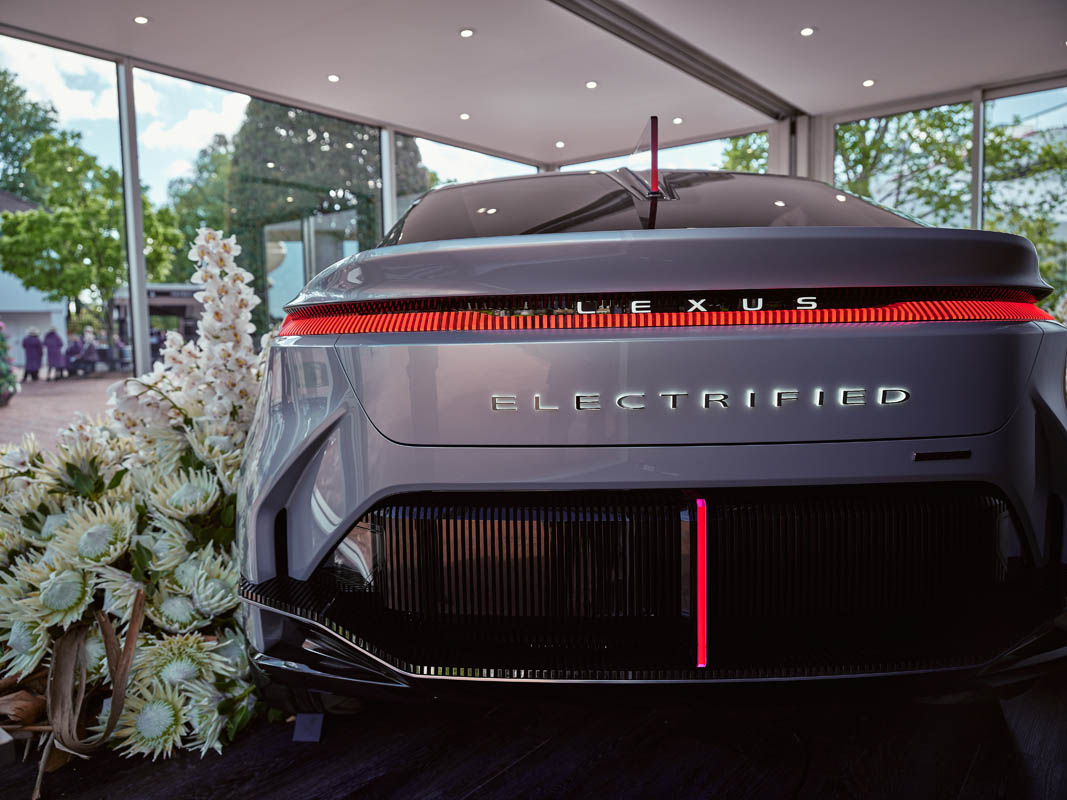 Every third Lexus sold in Australia features electrification, and in 2022 this will accelerate with the all-new hybrid NX joining hybrid versions of the UX and ES to become the highest selling powertrain in each model line.
The LF-Z Electrified, the UX 300e and the Lexus hybrid-electric range also join inspiring collaborators and sponsorships that celebrate the 'Live Forward' Melbourne Cup Carnival theme.
In celebration of the luxury lifestyle brand's commitment to an electrified future, Lexus has collaborated with Charlie Carrington, an award-winning chef and sustainability advocate, with a fascination for food from all over the globe.
Carrington, of Atlas Dining in Melbourne's South Yarra, is a forward thinking, sustainability focused, local sourcing innovator, who believes that better farming practices and more appreciation for organic heritage produce is the future of food.
Carrington has designed a dining experience focusing on the 'Live Forward' ethos and has created a series of sustainably sourced dishes designed to tell a sustainable story.
Lexus Australia has also contributed two Lexus UX 250h 2WD Sports Luxury vehicles – valued at $70,657 each – to the winners of the National Women's and Men's competition as part of Myer Fashions on your Front Lawn Competition, judged by Lexus Ambassador Kate Waterhouse.
Lexus Australia will further support the Emerging Designer Award, judged by Lexus Ambassador Melissa Leong. Part of this year's entrant criteria, aligning with the Lexus Live Forward ethos, is factoring in sustainability when sourcing, manufacturing and designing each garment in order to minimise the impact on the environment.
The winner of this category will receive a four-week loan of a 2021 Lexus Hybrid UX 250h 2WD Sports Luxury valued at approximately $2,000.
Lexus Australia are again proud to be involved in the VRC's annual charity fundraiser, Pin & Win, aiming to raise more than $1 million for Very Special Kids. Those who purchase a pin enter the draw to win over $130,000 in prizes, including a brand new 2021 Lexus UX 250h AWD F Sport, provided by Lexus. Lexus are honoured to support the important work the foundation does for the local community.