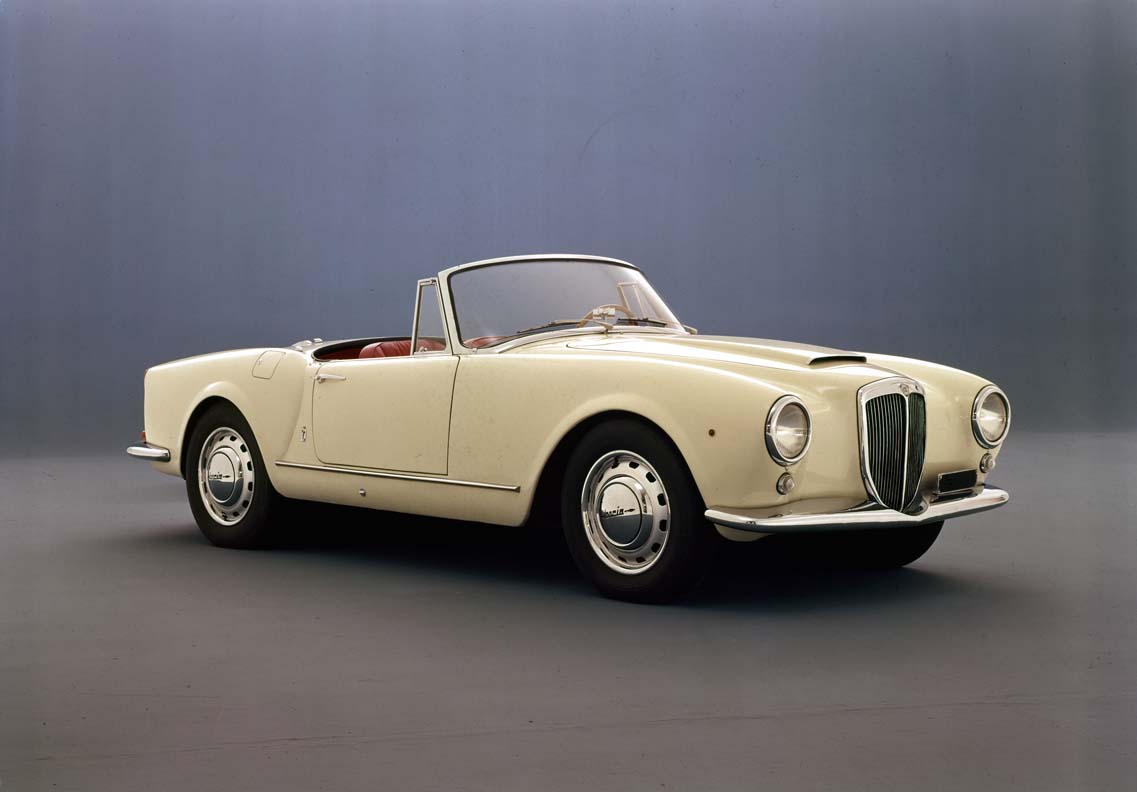 Today, the Lancia brand embarks on a journey through time to set out its 115-year history, to be celebrated on November 27th, with episodes of a docufilm entitled "Elegance on the move". In each appointment, Luca Napolitano, Lancia Chief Executive Officer, will be accompanied by a guest, who will jointly tell the story of a brand that continues to feature in the dreams of millions of enthusiasts all over the world.
"If Lancia has so many fans around the globe," said Luca Napolitano, "it owes this to its unique style and to the elegance and timeless beauty of its cars. In its 115 years of history, Lancia has created cars that people keep close to their hearts, despite the passing of time. Vincenzo Lancia had his own very personal idea of what a car should look like: disruptive to the technical and stylistic concepts of the time, agile and compact."
In the first chapter of this journey, called "Timeless Design", Luca Napolitano talks with Jean-Pierre Ploué, who jointly retrace some of the milestones on this path. They begin from the first Lancia models, already pioneers at their time, for example the "12HP", the first model ever in 1907 with a low-hanging, very lightweight chassis, fitted with a drive shaft, at a time everyone was still using "chains".
It then moves on the cars whose style was created around the technical innovation that made the Lancia brand a pioneer. Just think of the wardrobe-like door opening mechanism, with no central pillar, patented in the 1930s and the forerunner for the innovations that would follow over time. Or the Aprilia, based on the extraordinary idea of applying aerodynamics to a mass-produced compact car.
In any consideration of Lancia, we look at craftsmanship and attention to detail, characteristics that have always distinguished every model, in both their interiors and bodywork, such as the iconic Aurelia B24 Spider, with its lines cleansed of anything superfluous, with no handles and doors that open from the inside, to avoid "disrupting" its perfect lines.
Lancia clearly also represented an icon of Italian style, with the Thema 8.32 powered by a Ferrari engine, prestigious leather interiors and a dashboard made entirely of solid wood.
"Lancia is not aesthetics for its own sake, Lancia is design," explained Jean-Pierre Ploué, "it embodies 'Italian style', a unique combination of classic elegance, creativity and passion. I say this as a French designer, one given a new perspective of what it is to be Italian by Lancia, as well as how to design cars in general. Lancia knows how to create cars with a sophisticated design, but never the result of a mere creative whim.
It removes excesses until beauty can be found in the purity of form and content. This is the lesson in style left to us by Lancia, from which inspiration for the brand's future must be drawn.
But that's another story. And that story continues in the upcoming episodes of the docu-series of a brand with amazing Italian roots, the strong foundations for a challenging inspiring future.