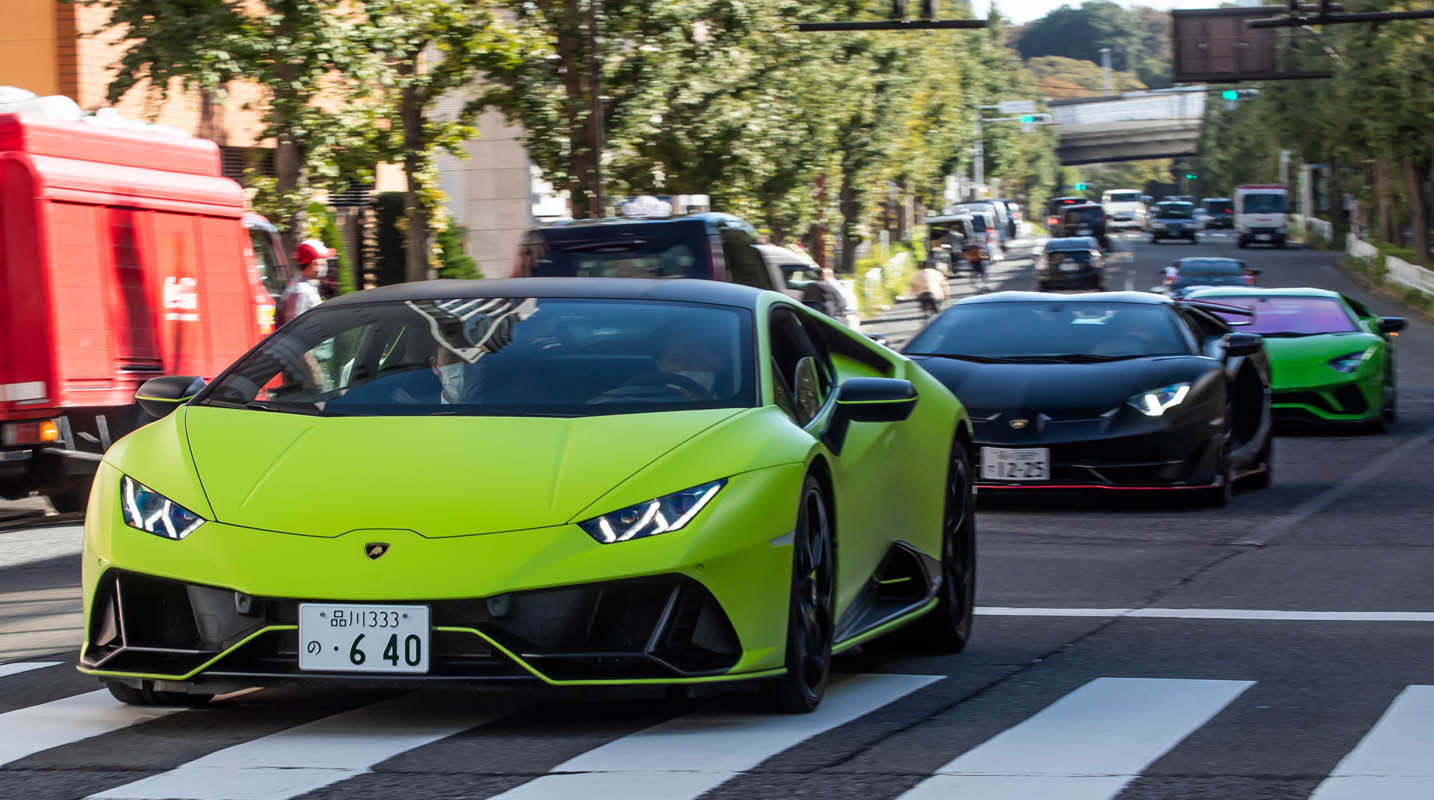 The Lamborghini Day Japan 2021 was held at Triangular Square, Shinjuku Sumitomo Building in Tokyo on 5 to 6 November.
Ten Countach selected from the Lamborghini Countach Contest Japan were exhibited to celebrate the 50th Anniversary of the brand's iconic classic model, while over 70 Lamborghinis, including 20 Countach cars, paraded through Tokyo. In addition, the Essenza SCV12 equipped with the V12 naturally aspirated engine, boasting the most powerful output in Lamborghini history of over 830 hp, was unveiled for the first time in Japan.
The Countach contest was held online from 8 October to commemorate the 50th anniversary of the birth of Countach, with an entry of 26 Countach models, including Polo Storico-certified cars, from all over Japan.
The ten shortlisted Countach cars selected by online voting were exhibited at Lamborghini Day Japan, with a final vote by over 500 participants during six sessions at Lamborghini Day Japan. The car garnering the highest number of votes in each session won the "Best of Countach".
In addition, a 1978 Countach LP400 S was selected as winner of the special jury prize by judges Jun Nishikawa (automobile writer), Shiro Nakamura (automobile designer), and Shiro Horie (Editor-in-Chief of Octane Japan).