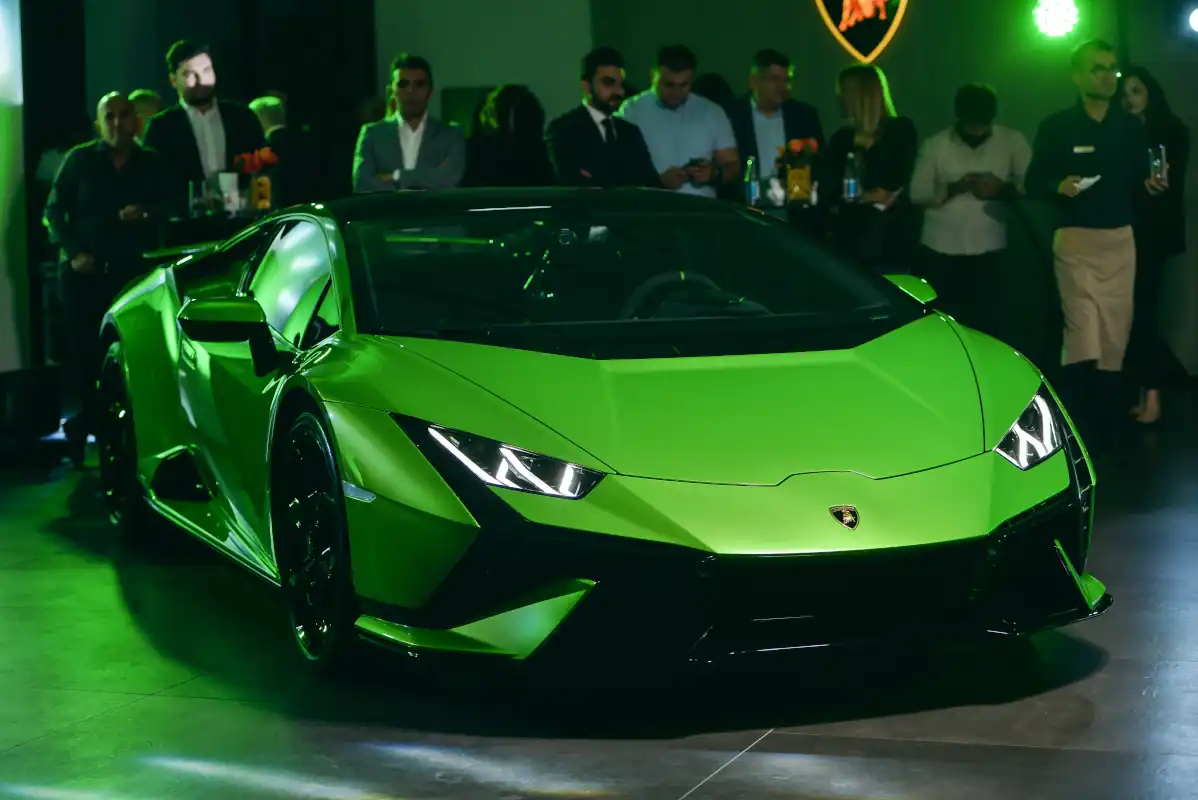 Automobili Lamborghini has officially opened its showroom in Baku.
The location features an up-to-date design in the Lamborghini brand's signature global corporate identity, underscoring the brand's commitment for the future in Baku.
The celebratory event, which took place last night and was attended by Francesco Cresci, head of EMEA Region, and Felix Rongen, Head of Central, Western Europe and CIS.
Together they presented Lamborghini's newly-launched Huracán Tecnica – to a hand-picked group of VIP guests.
"The new Lamborghini showroom with its corporate identity will help to further enhance the quality of experience for our customers and to welcome new ones here in Baku and the surrounding area. As we continue to debut exciting new models, including the Urus S announced today, and move towards introduction of new hybrid products from 2023, we thank our dealership partners for their commitment and loyalty," said Cresci.
"We are happy to open a new Lamborghini Baku showroom officially and we are pretty sure that we are starting a story of success," said Felix Rongen.
The new 225 square metre area is located at Zarifa Aliyeva 31, Baku (Azerbaijan) and the new brand experience has been designed with a cozy and confidential atmosphere in mind. In the premises, prospective customers can get to know the product range or create their customised configuration in a reserved Ad Personam area: as part of the personalisation programme, owners have almost unlimited paint options as well as leather, special stitching, carbon fibre elements and many other exclusive options for their new vehicle. The showroom, equipped with the brand's latest technologies, offers vehicle enthusiasts an exclusive all-round experience, while Lamborghini-trained experts guide customers through a selection of new and pre-owned Lamborghini models.
Guests and VIPs were welcomed in a pleasant atmosphere of Lamborghini Baku with a unique touch of traditional hospitality and after the ceremony of Official Opening the gorgeous Gala Dinner at KHAMSA Restaurant was arranged.
Automobili Lamborghini is currently represented in Baku on exclusive basis for Azerbaijan and the Transcaucasia Region. Lamborghini currently has 74 dealerships in the EMEA region and 174 worldwide.