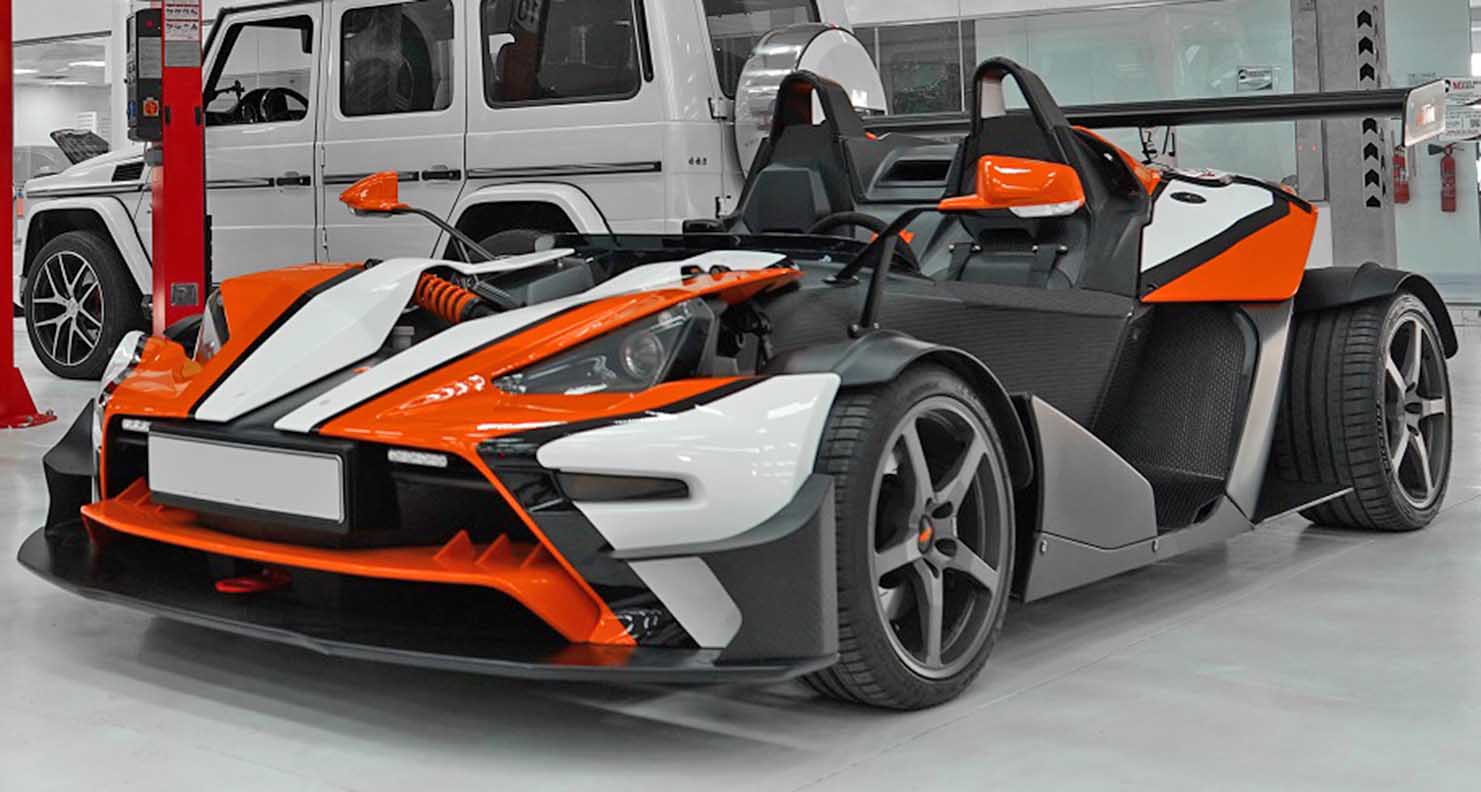 ANB Automobiles LLC, the exclusive distributor for KTM in the UAE, has appointed Royal Swiss Auto Services as its retail and services partner for its acclaimed rage of high-performance street and off-road sport motorcycles and super sports car, the KTM X-BOW.
With last year's reveal of two stunning new models, the GTX 2020 and the GT2 Concept 2020, the KTM X-BOW has been making headlines around the world. Now, existing and potential owners of the X-BOW have access to a KTM authorised service and retail centre in the UAE for the first time in several years. The Dubai-based centre is staffed by qualified KTM experts and technicians, with access to specialist tools, who understand the specific requirements for such a delicate vehicle in terms of safety and performance, both for the track and road.
The KTM X-BOW is KTM's interpretation of a super sports car for the 21st century, and is the world's first production car with a full carbon composite monocoque that weighs only 80 kilograms, while at the same time offering exceptional levels of safety. Aerodynamics refined from open-wheel racing produce up to 400 kg downforce at 200 km/h, allowing up to 2 G of lateral acceleration – superior to any other street legal car.
Currently, the Austrian brand markets five eye-catching models, all of which can be purchased through Royal Swiss Auto Services. Two of the models – the GT and Kiska Design-styled R, both equipped with 300hp, 2L TFSI engine – are road legal in the UAE, while the other three – the RR, the GT4 and the extraordinary new 530hp GTX 2020 – are all track-focused, delivering the purest racing performance.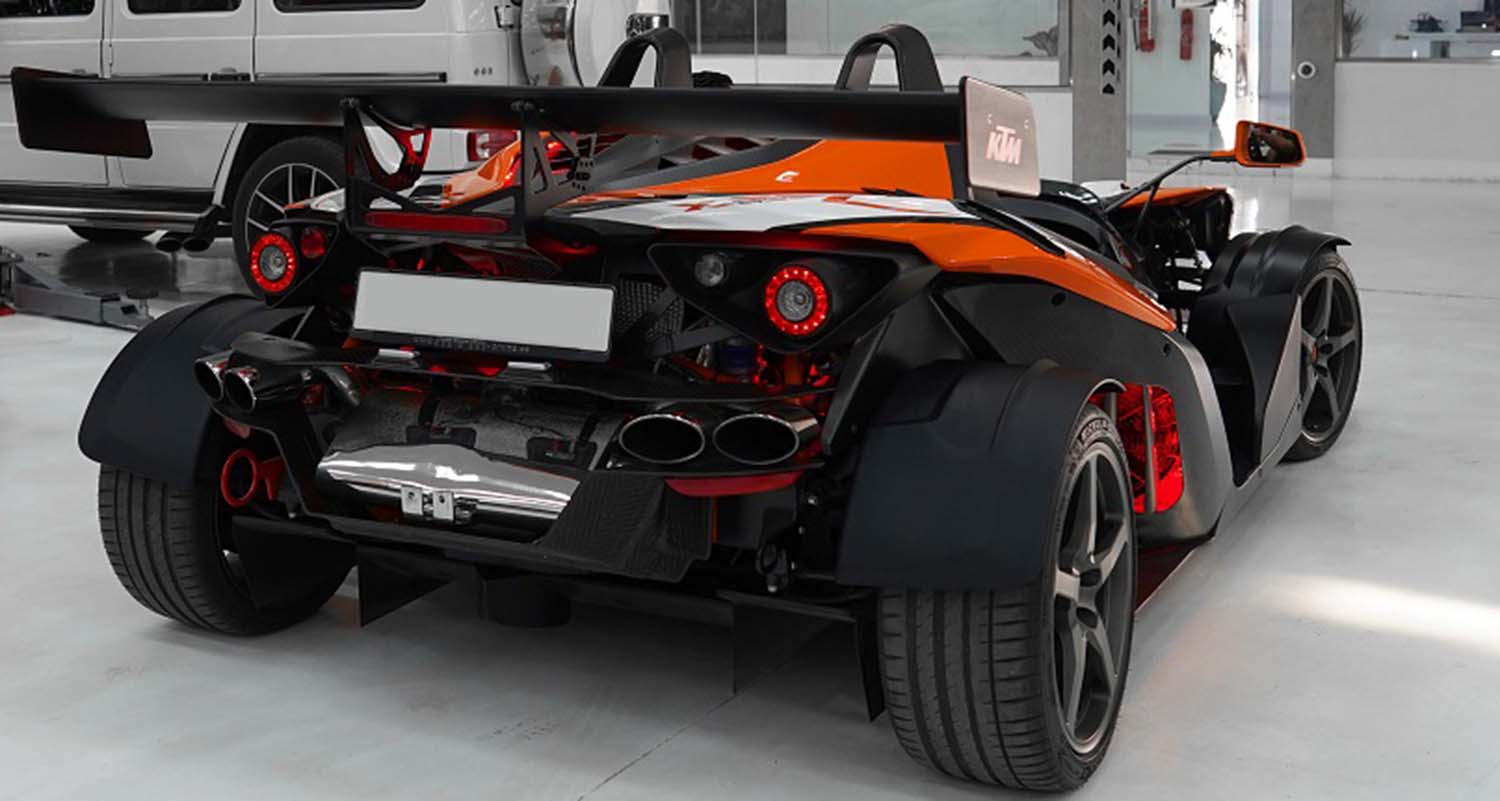 "ANB Automobiles, the exclusive distributor of KTM in the UAE is proud to appoint Royal Swiss Auto as its authorised workshop for the KTM X-BOW. With this appointment we are guaranteed to exceed X-Bow customer expectations to ensure a smooth and enjoyable ownership experience. This partnership comes at the right time since KTM recently announced the upcoming release of the X-Bow GTX, a brand new carbon-fibre car both in Race and Street Format that is sure to set the bar even higher!" says Anthony Boukather, CEO of ANB Automobiles LLC
Fahd Saleh Hussein Al Hemyari, Managing Director at Royal Swiss Auto Services, commented: "The X-BOW is a highly agile vehicle, capable of beating the track times of some of the most expensive supercars thanks to its precision engineering and lightweight structure. Our team at Royal Swiss Auto Services has significant experience working on such precise vehicles, and so it was a natural next step for us to pursue a formal relationship with KTM UAE. We are really looking forward to developing our relationship with both existing and potential customers of this iconic sports car".
For both sales and service enquiries, customers can call +971 800 79477 or visit the Royal Swiss Auto Services centre, which is located on Street #13 C in Al Quoz Industrial Area 3, Dubai, and is open between 7:00am – 10:00pm from Saturday to Thursday. For X-BOW customers further field across the Emirates, Royal Swiss Auto Services offers a convenient pick-up and drop-off service. Customers can learn more about the KTM X-BOW and other models in KTM UAE's line-up by visiting their Instagram page, KTM UAE.
Royal Swiss Auto Services is one of the UAE's newest automotive service providers. Launched in Dubai in 2020, the company also caters to 22 different luxury and premium European automotive brands, offering the highest quality service and maintenance support across the UAE from its 5-star ESMA rated facility.