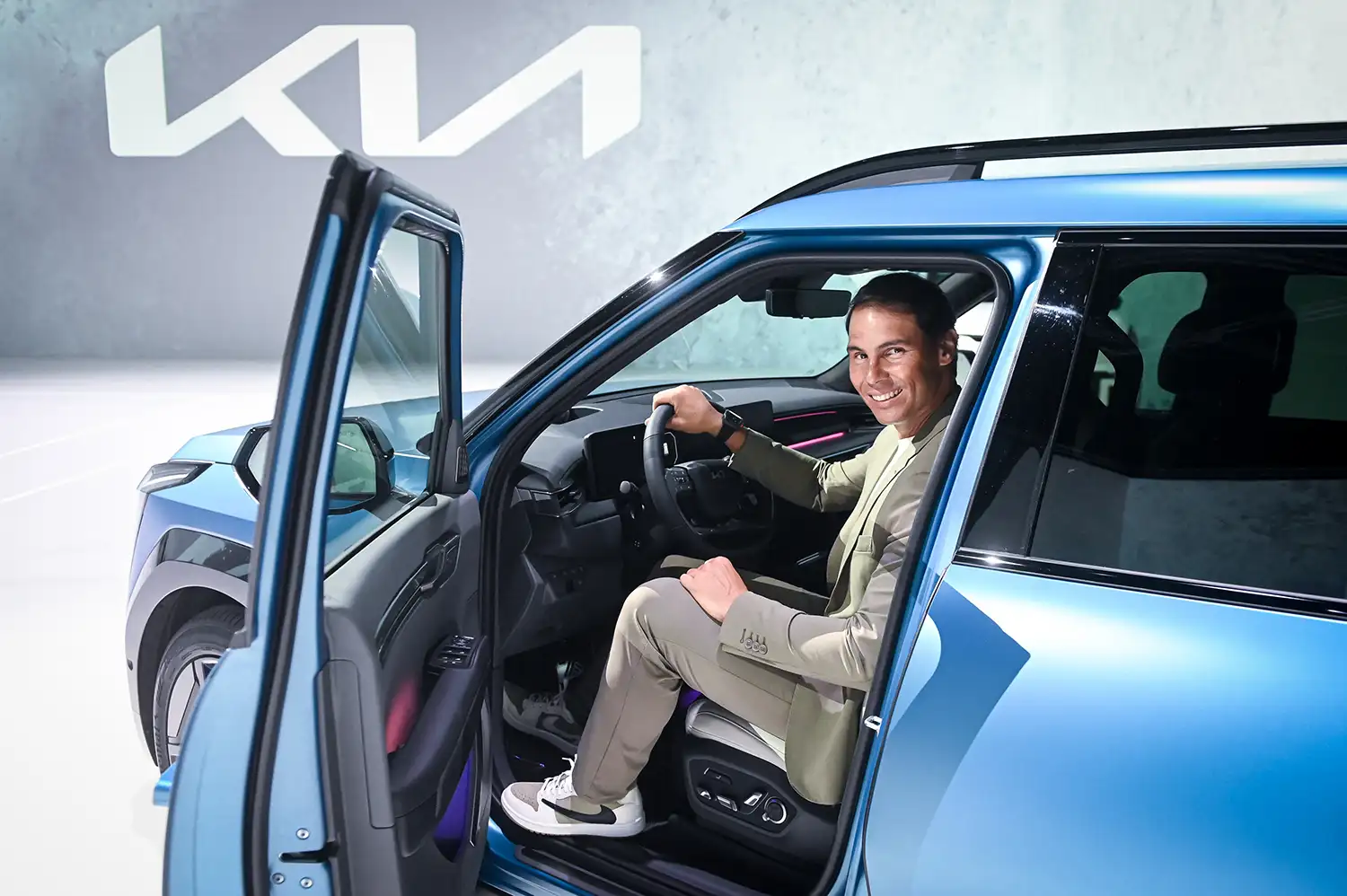 Tennis icon Rafael Nadal has reaffirmed his commitment to sustainable electrified mobility, collecting the keys to Kia's flagship EV9 – the brand's first three-row seat electric SUV – at a handover ceremony during #TheIcon event at IFEMA, Madrid, Spain.
Kia's #TheIcon event immersed guests in a stunning 360 visual interactive experience, uniting three icons – the Kia EV9, an iconic all-electric SUV; Rafael Nadal, an icon of sport; and #TheIcon Court, a reimagined court that pushes the boundaries of traditional tennis.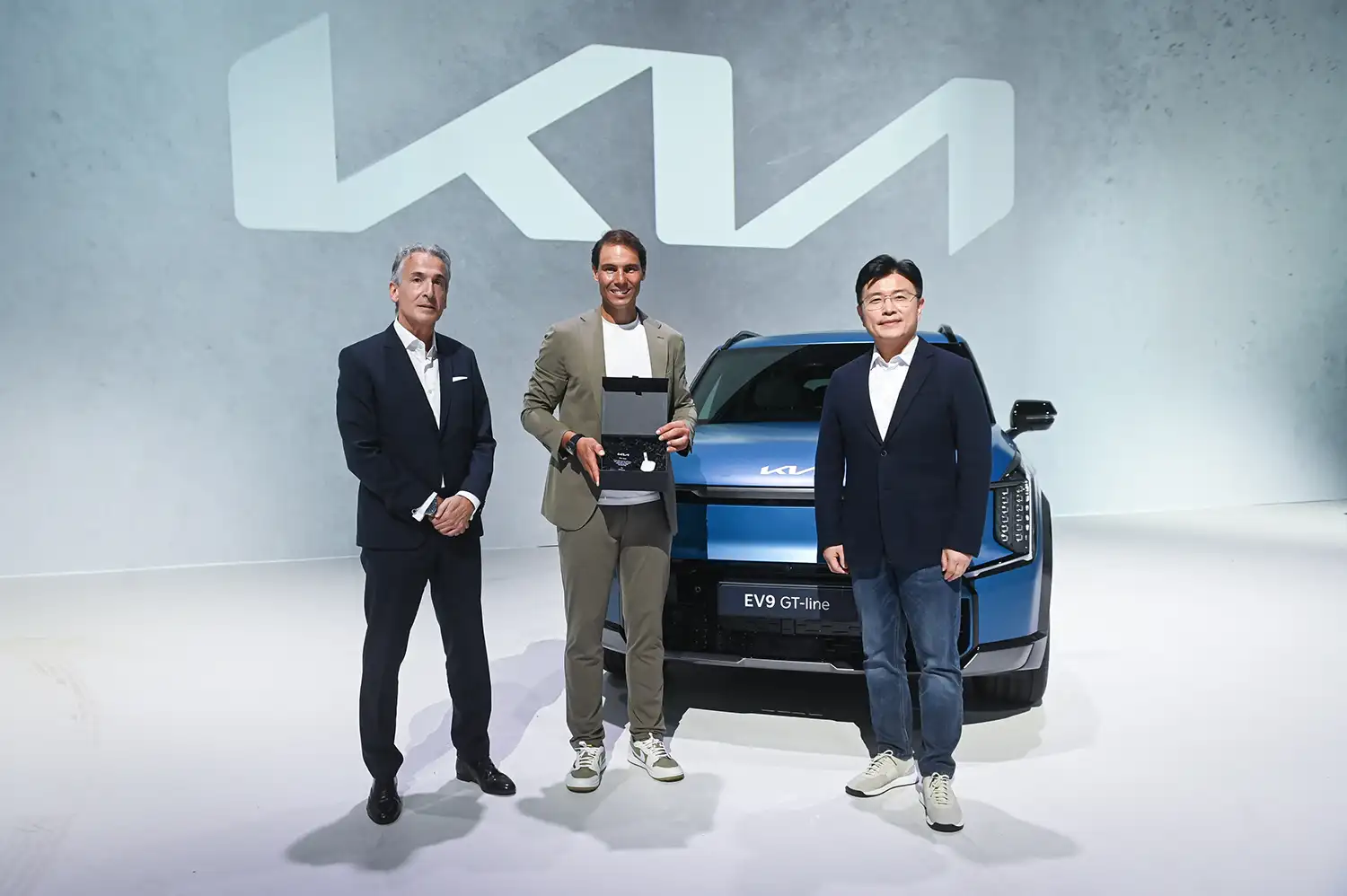 In line with his longstanding global partnership with Kia and continued commitment to promoting sustainable mobility, Nadal received the Kia EV9 GT-Line in Ocean Blue Matte at the event. The pioneering EV9, which spearheads Kia's transformation into a sustainable mobility solutions provider, will be added to his personal collection along with the EV6 for use.
"To achieve all these milestones in my career to date, I've had to constantly evolve. It is the only way to progress," said Nadal. "I am fortunate to have Kia as a partner who shares this mindset, and the EV9 is the latest step in the brand's evolution toward becoming a global leading EV provider. I can't wait to embark on my next journey of electrification with this stunningly-designed, high-tech SUV."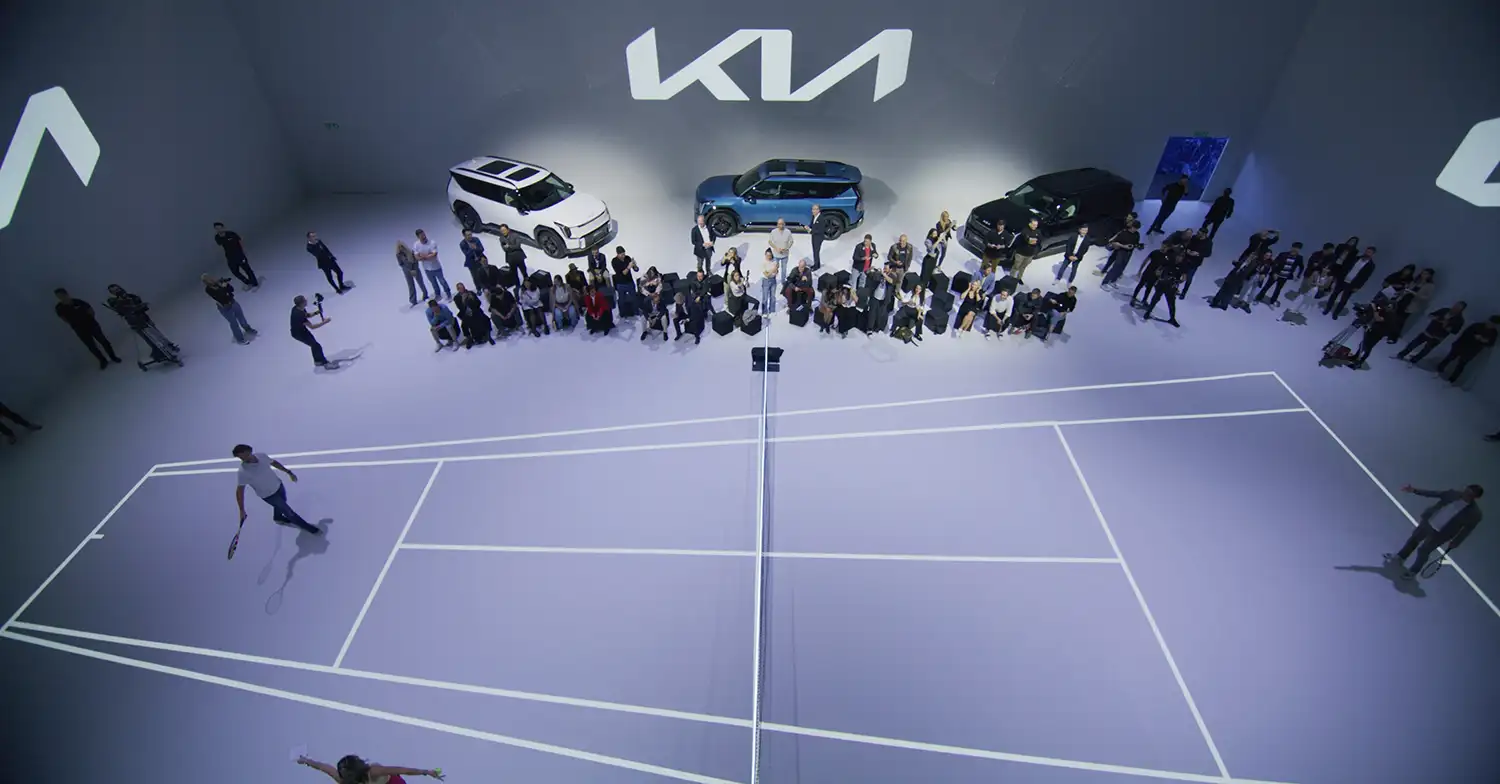 Kia continues to challenge the norm in the mobility industry, and the introduction of #TheIcon court disrupts the traditional tennis landscape by digitally reimagining the 148-year-old court. Nadal, a 22-time Grand Slam winner, took to the innovative interactive court to test his skills across a variety of 'game modes' and competed against his primary coach, Carlos Moya, on a series of unconventionally shaped courts.
Charles Ryu, Senior Vice President and Head of the Global Brand & CX Division at Kia, commented, "Our partnership with Nadal began in 2004, and we are pleased to have been part of his successful journey for the past 19 years. The EV9, presented to our longstanding global ambassador today, represents the essence of Kia's movement toward innovation and sustainability. I am confident the EV9 will prove to be powerful inspiration for Nadal's next groundbreaking movements."
At #TheIcon event, guests participated in a unique, larger-than-life 3D projection mapping journey of the EV9. They stepped inside the virtual all-electric SUV, with 360-degree screens displaying up-close visuals of the EV9's technologically advanced, space-redefining cabin. Through the windscreen and windows, visuals of spectacular terrain appeared, signifying the boundary-pushing nature of the EV9.