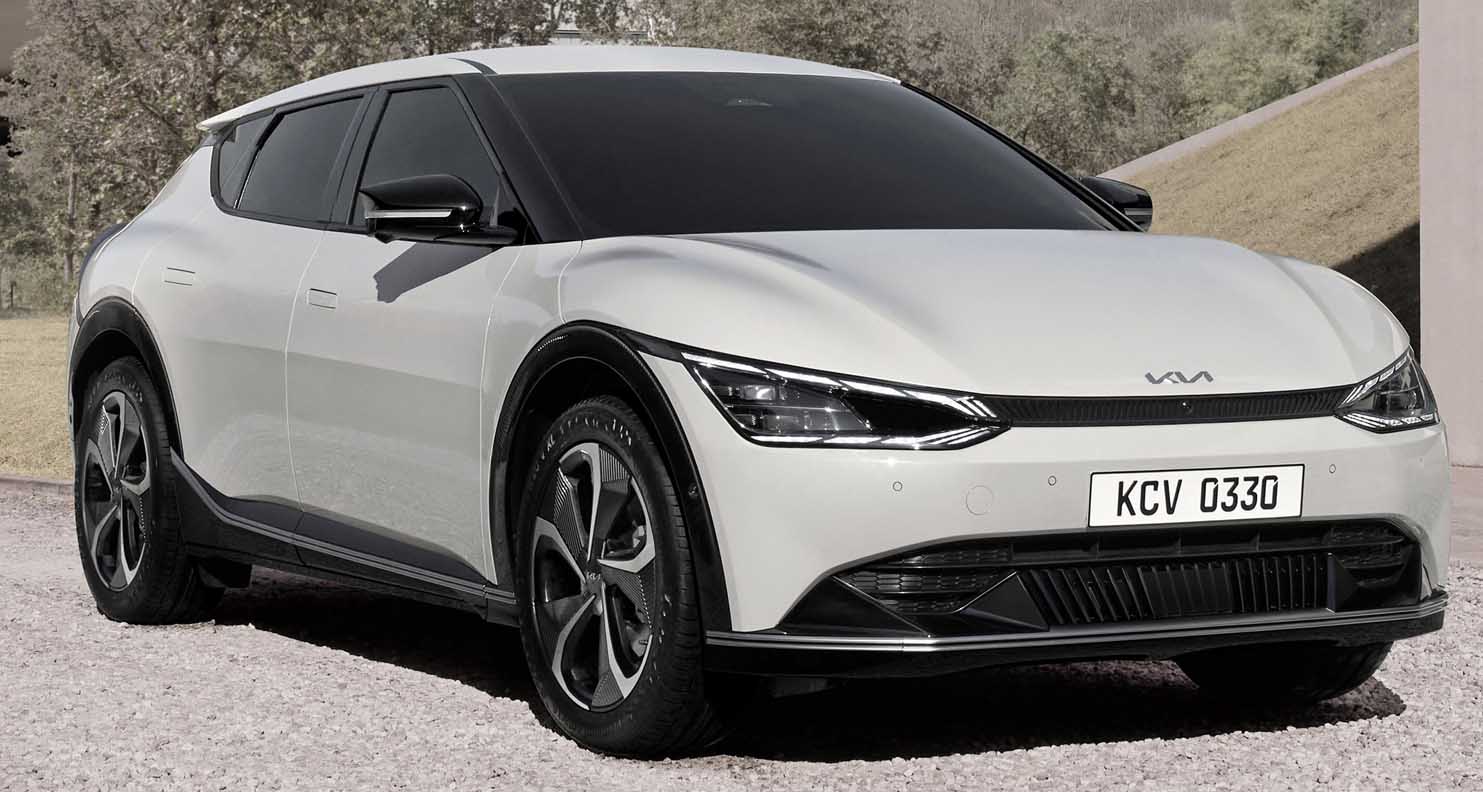 Kia launched today its new global brand identity, strategy, and purpose across the Middle East and Africa (MEA) as a signal of Kia Corporation's future direction and vision. The regional launch, which involved a striking multimedia show at Dubai's Burj Khalifa, follows the global announcement of Kia's brand transformation at the beginning of 2021.
Defined by the new brand slogan 'Movement That Inspires' and a modernised logo, the shift will see Kia expand its influence beyond vehicle manufacturing to provide sustainable mobility solutions for customers. In support of this ambition, the new purpose will see Kia work to create spaces that inspire customers and free up time for the activities they enjoy the most, through bold product design, innovative in-car experiences, and meaningful and convenient services at every touchpoint.
The regional brand transformation will see the manufacturer put its mid to long-term 'Plan S' strategy into action across MEA. The Plan S strategy outlines Kia's preemptive and enterprising 'shift' from a business system focused on internal combustion engine vehicles toward one centered on electric vehicles and customized mobility solutions
A regional shift to a new brand philosophy
Within MEA, Kia will realise its brand relaunch by renovating all Kia facilities to reflect its new design philosophy and identity. The automaker is targeting the end of 2023 for completion of its regional transformation. Towards this target, Kia has revealed that the Cerato sedan will be the first vehicle sold across the region to hold the brand's new logo, followed by the recently unveiled K8 — also a sedan — in August 2021.
"This is a historic moment for Kia in the region as we transform and adopt a new perspective on what mobility has to offer the world today and, in the future," commented Yaser Shabsogh, Chief Operating Officer at Kia Middle East and Africa. "A journey is more than getting from point A to B — it's about igniting the excitement of discovery. Exactly how society travels is always changing, and Kia's brand transformation reflects our ambition to lead the way in defining what this 'how' looks like long into the future."
A commitment to innovation and change
Kia's EV6 will be the torchbearer for the company's dedicated new platform for battery electric vehicles (BEVs). The model will enable the mid-to-long term strategy for BEVs, plug-in hybrid (PHEV), and hybrid electric (HEV) vehicles that are estimated to make up 40 percent of Kia's total sales by 2030. With an annual sales target of 1.6 million units for these eco-friendly models and 880,000 units, particularly for BEVs.
As it moves into a new era, Kia will pave the way for future mobility solutions by bringing its fleet of electric vehicles and purpose-built vehicles, which can be tailored to the needs of specific users, to local markets. As a foundation of the brand's purpose, Kia sees movement as a basic human right, and its goal within the region — as it is globally — is to enable people to move freely through its sustainable mobility solutions.