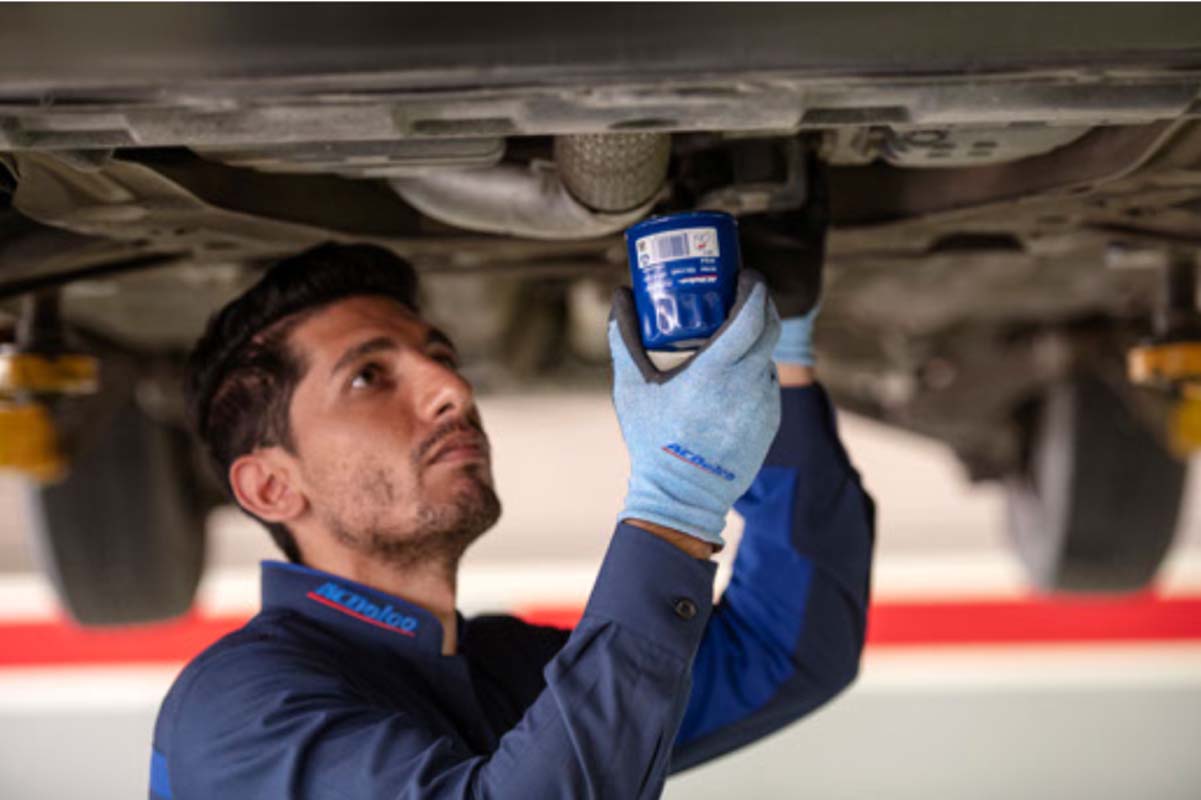 The region's sizzling weather is notorious for reaching levels of up to 55 degrees Celsius, extreme conditions for cars engines to operate in. Luckily, experts from the region's premium supplier of aftermarket parts and products, ACDelco, have compiled simple car hacks using everyday gadgets and accessories to get you and your car through those hot months.
Above all, let's understand why car engines overheat and what to do when they do. Engines can overheat for a wide variety of reasons including low coolant levels, leaks, low oil levels, malfunctioning water pumps – the list goes on. Your role as a commuter is to regularly check and maintain your engine to ensure that you're not faced with such issues.
In case of an overheating issue, turn off your air conditioning, park your vehicle at the nearest distance, and allow it time to cool before inspecting your engine bay. Your engine may require an easy fix such as topping off the coolant with water. In any other case don't attempt driving the car, instead have it towed to the nearest garage and inspected by professionals.
To lower the risk of overheating your engine, follow the below tips regularly.
Air conditioner
To safely drive your car with the air conditioning on and reduce the risk of overheating, choose the option that allows your AC to use outside air rather than recycle the air in the car cabinet. This allows more air to flow through the engine and lower its temperature. In case of overheating issues, make sure to completely turn off the AC. Furthermore, when it comes to the car's air-conditioning, prevention is better than cure. Get your car's air-conditioning serviced at an ACDelco Service Center to help efficiently cool the cabin during the hot weather months.
Cleaning air vents
Keep your car's cabinet cold and fresh as you drive through the blistering heat by maintaining the internal cooling components of your car. Brush away any dust particles or debris from your air-conditioning vents for air-filter longevity using any kind of household brush. You can even do this using a makeup brush!
Keeping the engine cool
Maintain the life of your car's engine in this scorching heat by keeping the engine cool. Always top off your coolant levels as it protects the engine from overheating by absorbing and dispersing the heat of combustion, allowing it to operate at appropriate temperatures. If you find yourself in an urgent situation and immediate need for coolant to fill up your engine, you can resort to water and mix it with the already existing coolant in your engine. The water will act as a great temporary solvent until you are able to find coolant – that's why it's important to always have a spare large water bottle in the car in case of emergency. Check out this video tutorial by ACDelco professionals to see how to safely top off your coolant levels.
Measuring engine oil
At least once every couple of months, be sure to check engine oil levels and make sure you're using quality oil. This video by ACDelco provides an easy overview of the process. Also, keep your engine parts well-lubricated. All you need is a towel or any type of white fabric, then pull out the dipstick in the engine bay and wipe the tip on the towel. Repeat this procedure and examine the color and viscosity of your oil under the sun. The dipstick is marked with maximum and minimum indicators that show how much oil is in your engine. The oil on the dipstick should be near maximum. If the oil is runny and transparent with a yellow hue, that means its healthy. If it is thick, dark, and difficult to see through, then you're due for an oil change!
As a global leader in automotive replacement parts and related services, ACDelco offers more than 90,000 parts across 37 products lines. In addition to covering all of GM's vehicles with auto parts of OE specifications, ACDelco Professional aftermarket auto parts and products also manufactures original and high-quality spare parts for many other auto makes and models, including Japanese, Korean, European and American brands, for which it offers fit, form and function at a more affordable price.