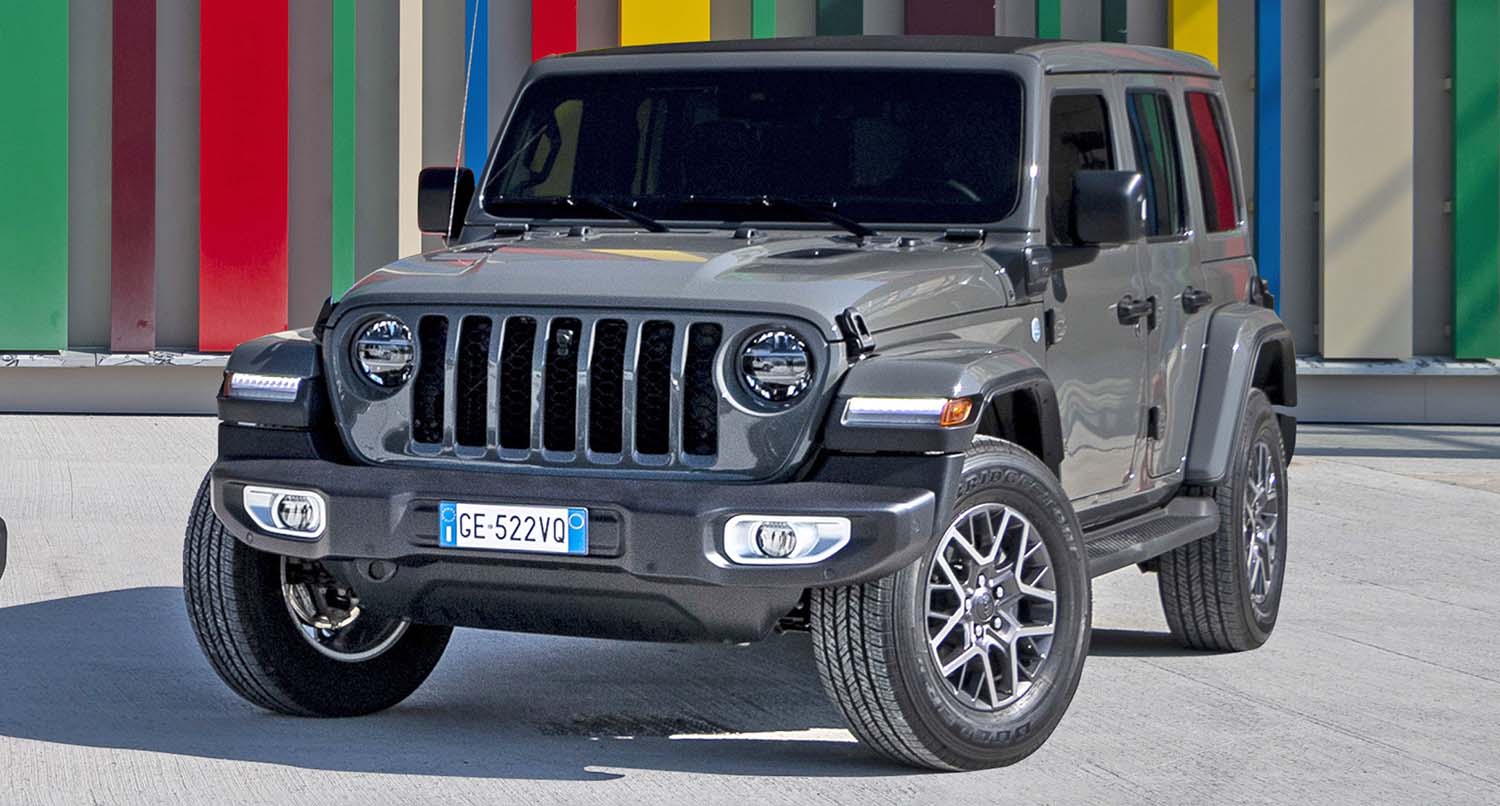 Less than a week before it celebrates its 80th anniversary, the Jeep® brand won big at the German SUV and 4×4 title OFF ROAD Magazine annual Readers' Choice Awards. Readers of the off-road specialist publication voted for their favorite 4×4 vehicles and SUVs for 2021, from a selection of 251 models competing across 13 categories. Five Jeep models took seven top honours in the awards.
The Jeep Renegade was named Best 'Compact SUV' in the highly coveted D category, for a seventh year in a row. The Renegade was the first choice of OFF ROAD readers, earning 12.7 percent of the votes. This was a particularly impressive achievement as the Renegade was the first Jeep model ever to enter the highly competitive small SUV segment, and has been a winner in this category since its market introduction seven years ago. Its unmistakable Jeep design, as well as the capability of its 4xe plug-in hybrid system, were particularly well received with OFF ROAD readers.
"We want to thank OFF ROAD readers for their votes and amazing support," said Christian Meunier, Jeep Brand Chief Executive Officer. "The fact that these enthusiastic and highly knowledgeable readers celebrate the capability, open air freedom and fun of Jeep vehicles while honoring our exclusive use of electrification to enhance those core attributes, showcases that our 4xe electric technology is the natural evolution of nearly 80 years of Jeep leadership in capability and 4×4 innovation."
The Jeep Compass took the third place in the same category with 9.5 percent of the votes, making the Jeep brand a clear favorite in the hot-selling compact class according to the OFF ROAD knowledgeable readers.
The Jeep Wrangler 4xe won the "Alternative Drives" category – a particularly important recognition which proves that OFF ROAD readers are looking forward to the electric future of mobility. The new Wrangler model featuring plug-in hybrid technology took 12.5 percent of the readers' votes – well ahead of the second-placed model. The iconic Jeep Wrangler also achieved second place in the 'Off-Roader' A category", taking 27.6 percent of the votes.
The current Jeep Grand Cherokee meanwhile, was named the best imported luxury off-roader and was second overall in the 'Luxury Off-Roader' (B Category). Also, well in advance of its European market debut, the all-new Grand Cherokee – the successor of the current model – also earned an extraordinary recognition for this year, as OFF ROAD readers placed it at the second place of the "Newcomer" category.
The recently launched Jeep Gladiator achieved second place in Category C "Pick-ups", only 0.5 percent less than the winner.
The OFF ROAD Awards were started in 1982, giving enthusiastic readers of the specialist 4×4 magazine the chance to vote for their favourite models. Over 39,211 readers took part in the 2021 edition of the OFF ROAD polls (results will be in the print version of the OFF ROAD magazine, issue 9/21 at kiosk from August 10th, 2021)