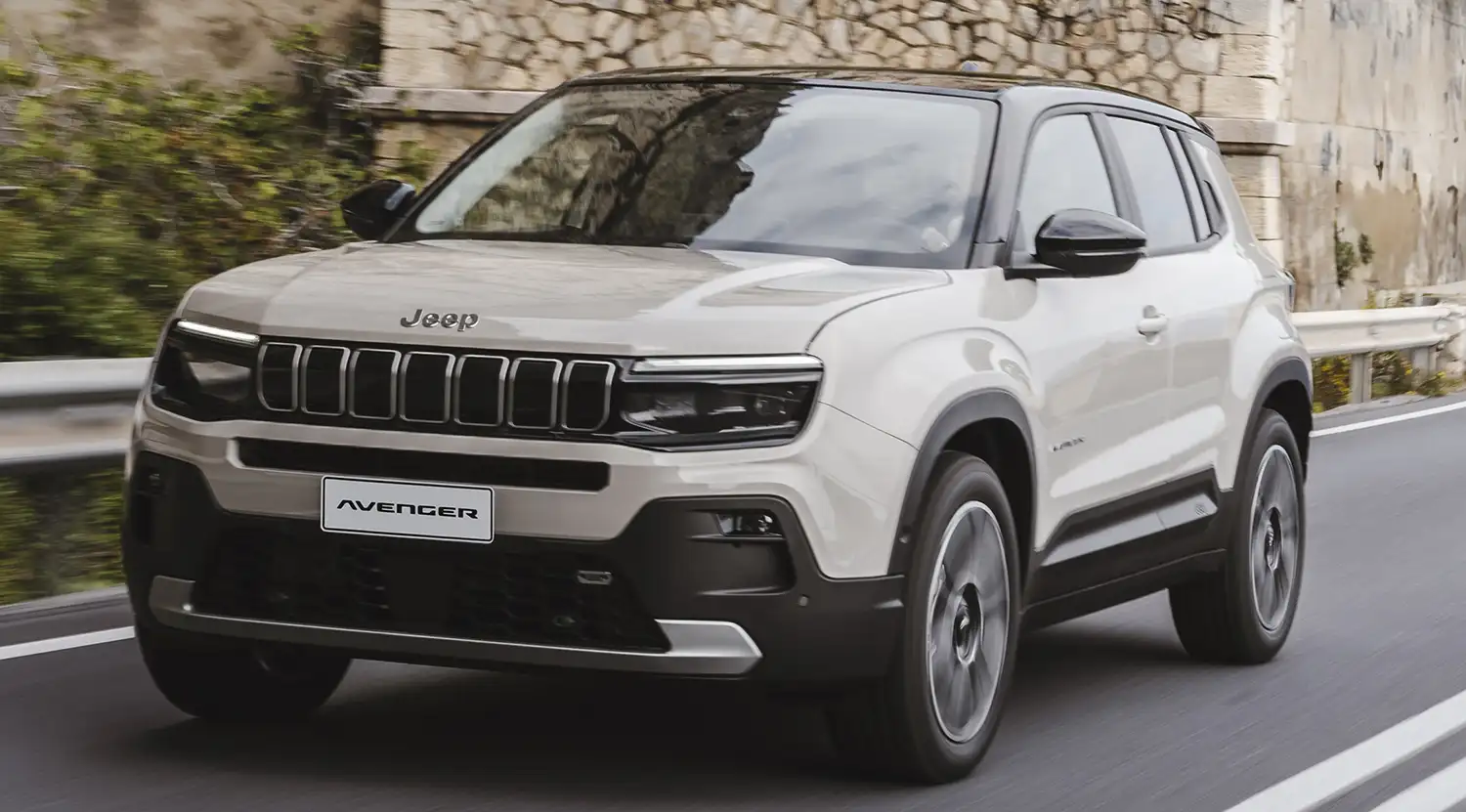 In the wake of significant sales success, the Jeep® brand is expanding its Avenger range with the introduction of the new Avenger e-Hybrid version which supplements the fully electric and internal combustion engine (ICE) versions. The aim, in line with the brand's enduring commitment to freedom of choice, is to provide customers with the flexibility to choose between three different power trains.
By delivering an exceptional driving experience, while still assuring reduced CO2 emissions, the new Avenger e-Hybrid, powered by its innovative MHEV engine technology, extends the Jeep brand's pioneering electrification journey. Customers will be able to order the new model from the end of November.
Eric Laforge, Head of Jeep Brand in Europe, said: "The Jeep brand's history of versatile vehicles embodies the freedom of choice for customers, reflecting the Brand's commitment to diversity in its expanded vehicle lineup. The new Avenger e-Hybrid represents another step towards electrification as an eco-friendly vehicle, intentionally crafted to provide an inclusive choice to a wide spectrum of customers, those who are looking for capability, style, state-of-the-art technology and comfort in compact dimensions".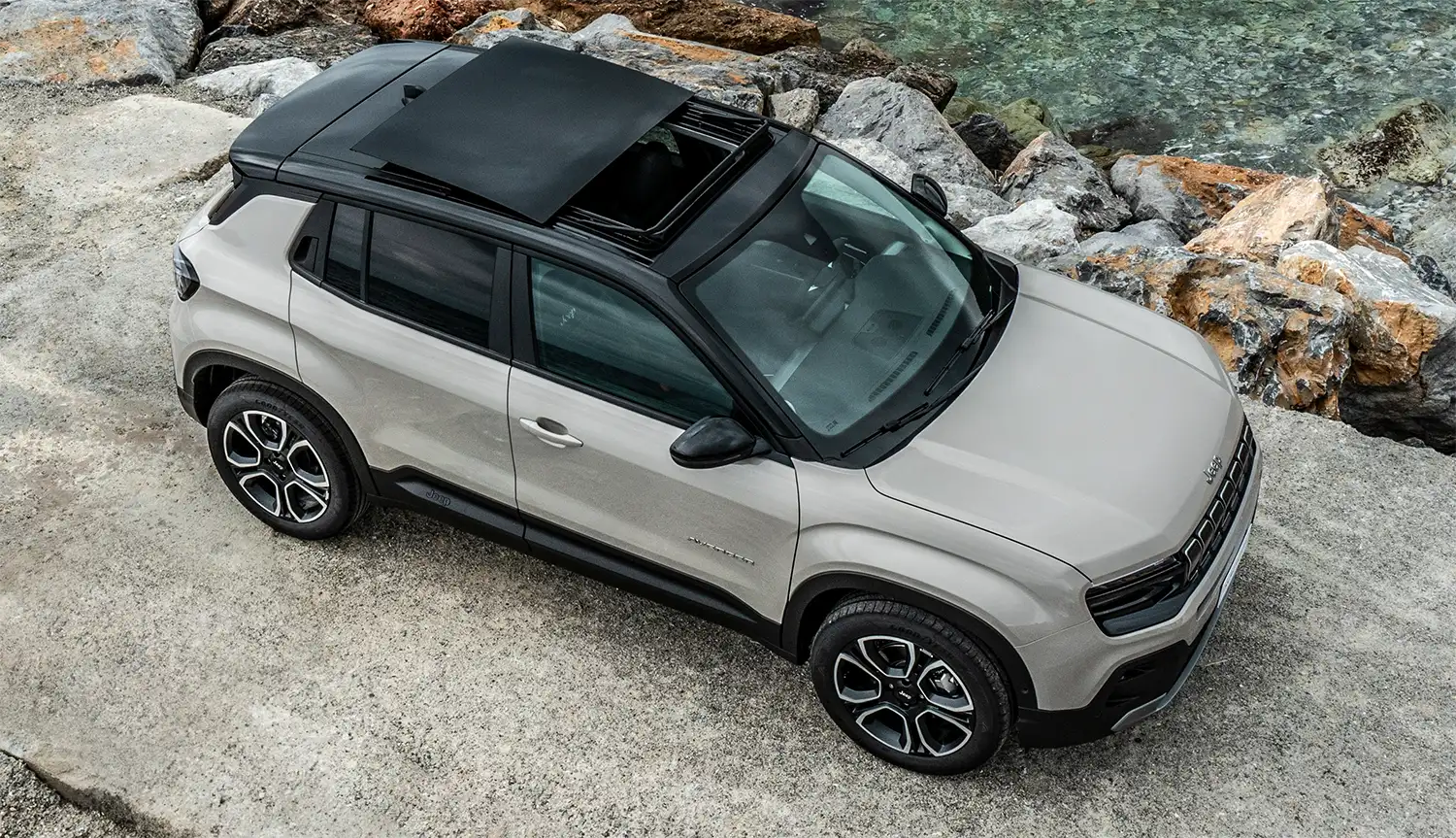 Electrification pioneer
The Jeep brand is continuously progressing towards a new concept of mobility, further enhancing capability, comfort, fuel efficiency, safety, respect for the environment and adventure. The electrification plan started in Europe at the end of 2020 and was smoothly carried forward with the launch of 4xe Plug-In Hybrid technology on the Compass, Renegade, Wrangler, and more recently on the new Grand Cherokee.
Then, in 2023, the first-ever fully electric Jeep brand vehicle arrived, in the shape of the Jeep Avenger, packing the Brand's DNA into a compact SUV with a unique combination of capability, style, functionality, and technology. A pure expression of "concentrated freedom", the Avenger offered, and continues to provide, the Jeep brand's trademark performance to guarantee peace of mind in all conditions, both on- and off-road.
Electric drive
The engine powering the new Avenger e-Hybrid represents the pinnacle of technological achievement, delivering both comfort and performance. Through this cutting-edge technology, the new Avenger e-Hybrid provides an exceptionally seamless driving experience, allowing customers to embrace electric mobility at low speeds thanks to the combination of the automatic 6-speed e-DCS6 dual-clutch transmission and  its  integrated electric engine.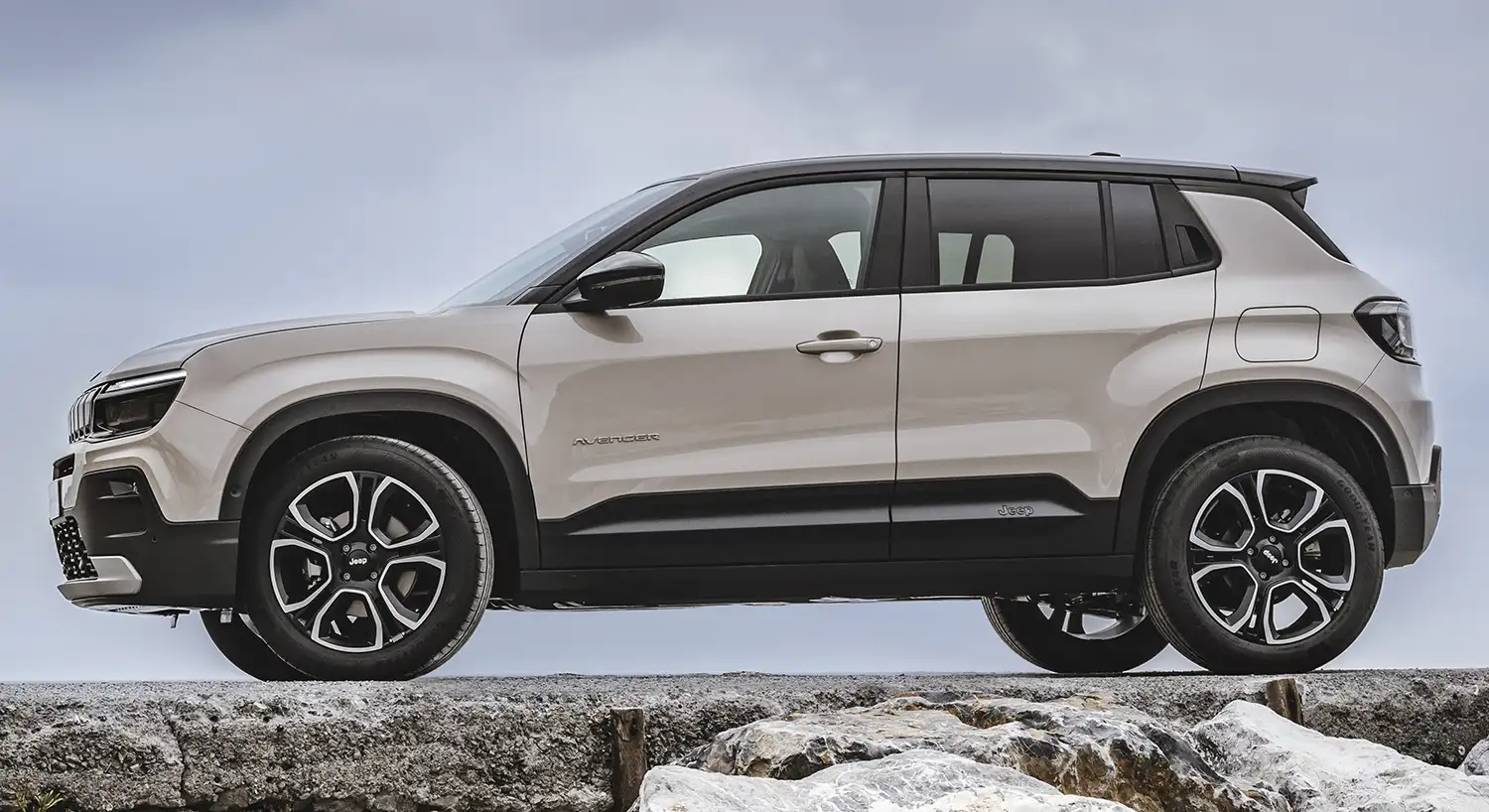 Likewise, the electric motor improves efficiency and driving pleasure, allowing the vehicle to travel with the internal combustion engine turned off in certain situations. This mode is activated during city driving at a speed of less than 30 km/h, reaching up to 1 km of autonomy in completely electric mode on urban and extra-urban roads if regular driving is maintained, or when the driver releases the accelerator pedal  in stabilized conditions or downhill even on highways saving fuel.
Technology is also involved in the engine ignition process, facilitated by an electric motor with Belt Starter Generator support. This enables a seamless transition between the internal combustion engine and the electric motor while maintaining a silent operation.
The key to its performance lies in the harmonious synergy between the 1.2-liter, 3-cylinder combustion engine, capable of delivering up to 100 horsepower, the 48-volt lithium-ion battery and the innovative 6-speed dual-clutch electric gearbox. This gearbox houses a 21-kW electric motor, an inverter and the central transmission unit, working together to optimize compactness and efficiency.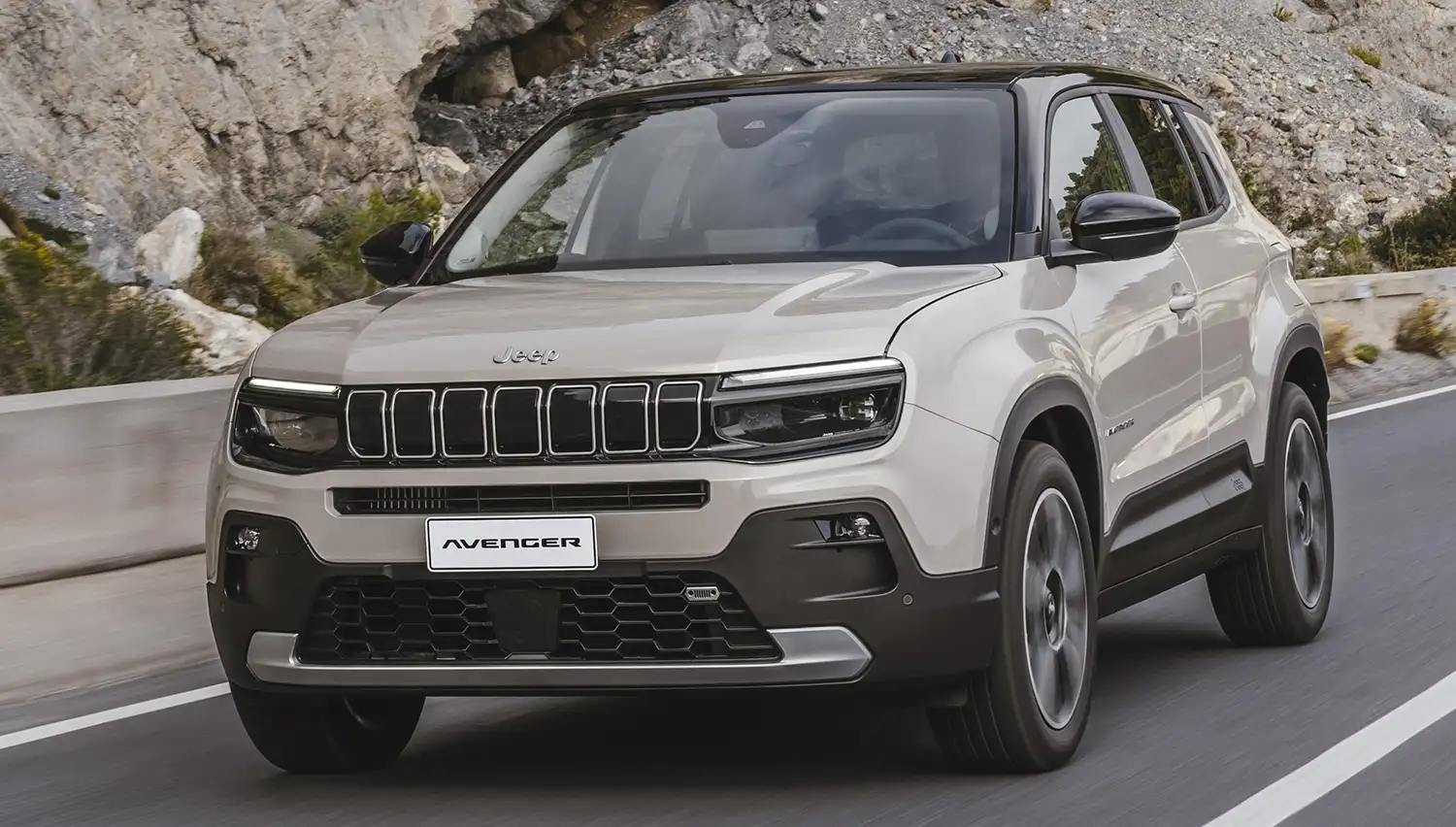 The additional electric power enhances low-end torque and ensures a quiet and responsive start for the driver, with seamless and rapid transitions. Pure electric power is also useful for the 'e-creeping' function, allowing a series of short forward movements without accelerator input, beneficial in situations like traffic jams (e-queueing). The vehicle can also be parked in 100% electric mode (e-parking). This technology enables energy recovery during deceleration and grants the freedom of auto recharge through regenerative braking, eliminating the need for plug-in charging.
Under typical driving circumstances, the engine is engineered for optimal fuel efficiency, achieving up to a 15% reduction in CO2 emissions compared to a combustion engine with an automatic transmission. This is further achieved through the Miller Cycle, resulting in estimated CO2 emissions ranging from 111 to 114 grams per kilometer, which positions it favorably within its category.
Performance
The new Avenger e-Hybrid distinguishes itself with an acceleration from 0 to 100 km/h in a mere 11 seconds, coupled with virtually instantaneous torque delivery from the electric motor. This configuration optimizes the performance of the combustion engine, particularly during restarts, mitigating the "turbo lag" effect and ensuring a quick response when the accelerator pedal is pressed, thus delivering an exceptional driving experience. Similarly, in pure electric mode at startup, the combustion engine is only engaged when additional power is needed.
New Avenger e-Hybrid: a new set of product features
New features are available with the new Avenger e-Hybrid including the fascinating Open-Air Sky Roof, offering open-air, fun and pleasure for drivers and passengers alike, while enhancing the behind-the-wheel pleasure. Other groundbreaking enhancements in comfort are offered with the introduction of the Powered Driver Seat with massage function and leather materials. Elevating the driving experience to unprecedented levels on the Avenger, these innovative seats offer an optimal support and relaxation.
The new model introduces several noteworthy enhancements in both its exterior and interior. Externally, it boasts a distinct and dedicated badge. Inside the cabin, drivers have the choice of a 7-inch e-Hybrid  cluster featuring MHEV information such as drive mode, engine status feedback and power meter readings; or they can opt for the 10.25-inch e-Hybrid cluster. Additionally, the vehicle comes equipped with steering wheel gear paddles and a cutting-edge 6-gear DCT transmission in manual mode to take control of the gear selection.
Key product highlights include a 48V system that delivers a genuine hybrid experience. Fuel consumption is also remarkable at just 5.1 l/100km. The powertrain features an engine with a 1.2 e-DCT 6-gear P2 48V configuration, generating 74kW (100hp) of maximum power and 205Nm of torque, along with a 21kW e-motor delivering 55Nm of torque, all complemented by a 44-liter fuel tank.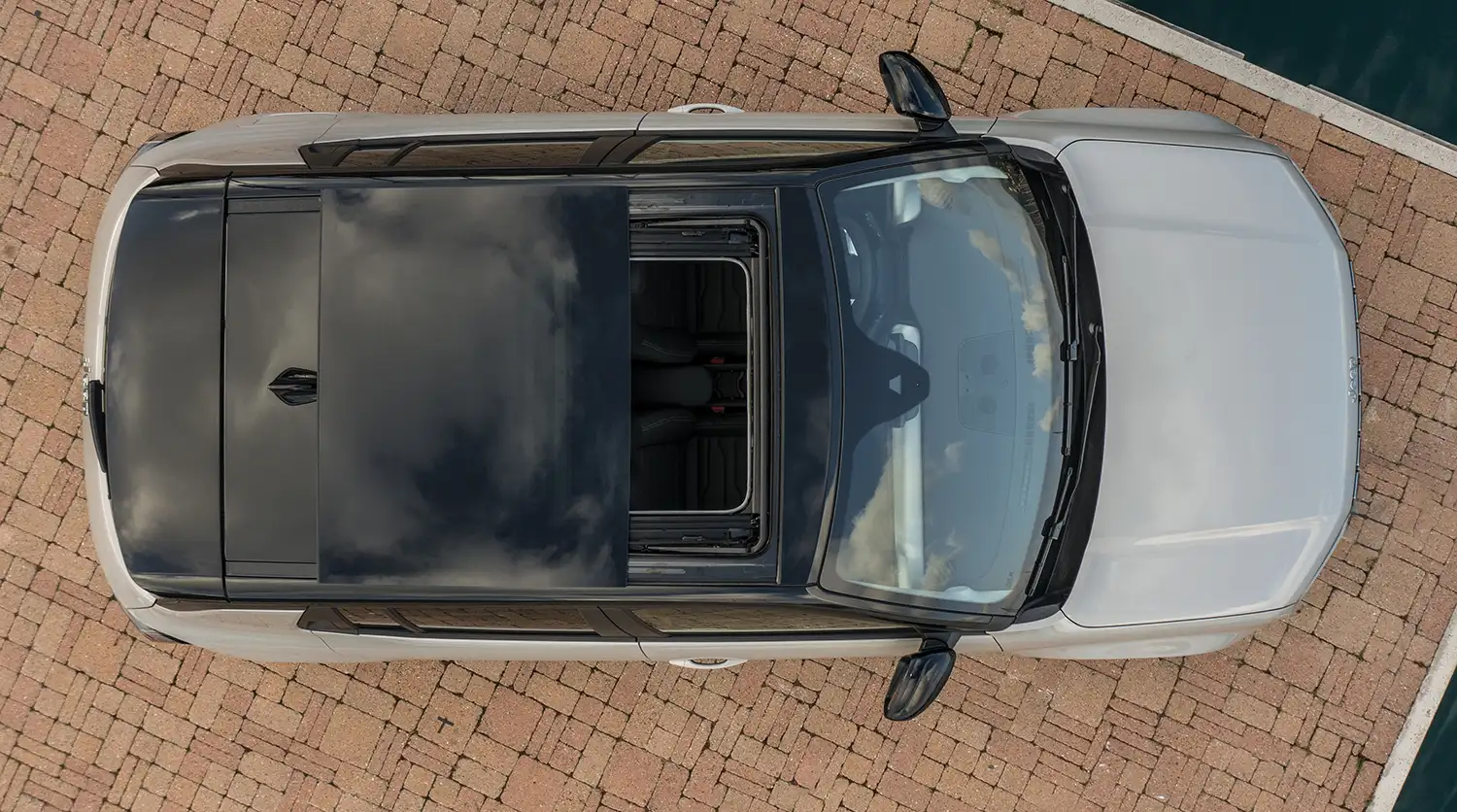 Furthermore, the hybrid system includes significant CO2 savings compared to traditional gasoline engines, with the potential to reduce emissions by more than 10g CO2/km versus the manual petrol engine according to WLTP standards.
And to make driving even more enjoyable, there are two new connected services packs available for the Avenger range. The Connect ONE pack, providing assistance and security in case of need, and the Connect PLUS pack, offering a wide range of connected services focused primarily on navigation. Drivers can take full advantage of the 'over the air' map updates, stay informed about the weather, the danger zones on the route, the location of service stations (and fuel prices) and the parking spaces available in town. Above all, the system removes risks on the road, allowing drivers to stay focused by using mainly voice recognition commands for questions or instructions.
Freedom of choice
The Jeep brand has a long history of producing versatile vehicles that can handle a variety of terrains and driving conditions, which aligns with the idea of offering freedom and choice to its customers. The Brand's vehicles provide individuals with the ability to choose their own adventures and explore the world, thanks to their capable and versatile nature.
The Brand's commitment to enable customers to select the ideal vehicle that aligns with their requirements and tastes remains unwavering.
The embodiment of the dedication to freedom is mirrored in the Jeep brand's expansive and diverse vehicle offerings, now more extensive than ever. The e-Hybrid lineup heralds a remarkable transformation within the Jeep Avenger's range, unveiling distinctive features tailored to each trim level.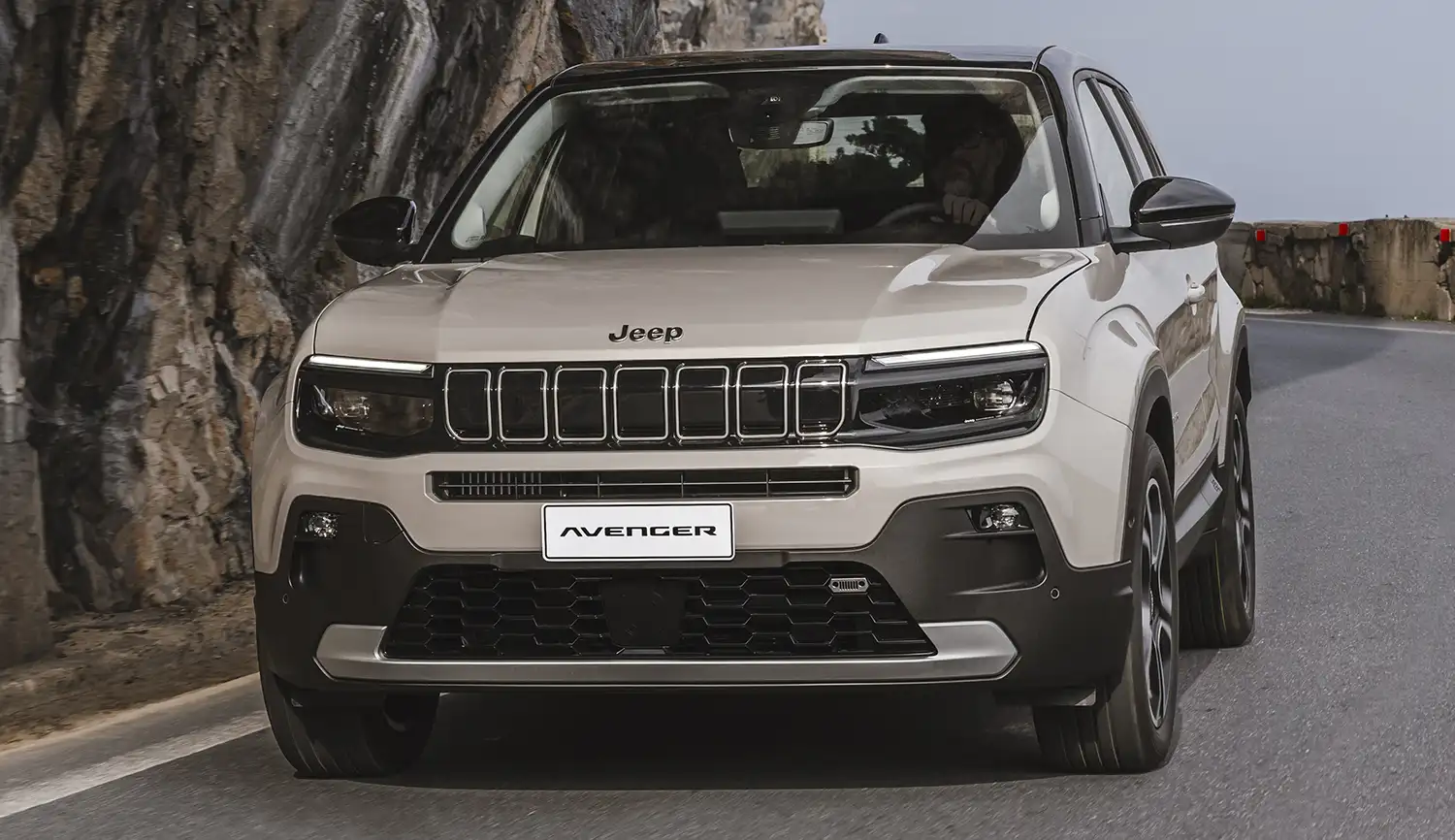 The Longitude exhibits a sleek design with 16-inch alloy wheels, full LED headlamps featuring a reflector design, and body-color door handles, all complemented by stylish grey skid plates. Inside, it offers a comfortable interior featuring a black grained dashboard and fabric seats, 7" full digital cluster, cruise control and a convenient front armrest. Safety and technology are not compromised, as features like Autonomous Emergency Braking, Traffic Sign Recognition, Lane Keep Assist, and Driver Attention Assist are included to ensure a safe and efficient drive.
The Altitude enhances the exterior with 17-inch alloy wheels and silver skid plates. Inside, it brings a touch of elegance with cloth/vinyl premium seats, a -adjustable cargo floor, and a silver dashboard with interior inserts, complemented by a synthetic leather steering wheel. Additional features such as 10.25" full digital cluster, single-zone automatic air conditioning and adaptive cruise control further elevate the vehicle.
Lastly, the Summit features an exquisite exterior with 18-inch alloy wheels, full LED front projectors and rear lights and privacy glass. Inside, it offers multi-color ambient lighting, and an electrochromic 'frameless' rear-view mirror for added sophistication. Cutting-edge technology includes keyless entry and engine start, a wireless charger, blind-spot monitoring, a 180° rear camera with a 'drone view,' 360° parking sensors, automatic high beam control, power-foldable mirrors, a hands-free liftgate and Level 2 autonomous driving capabilities, ensuring a top-tier driving experience.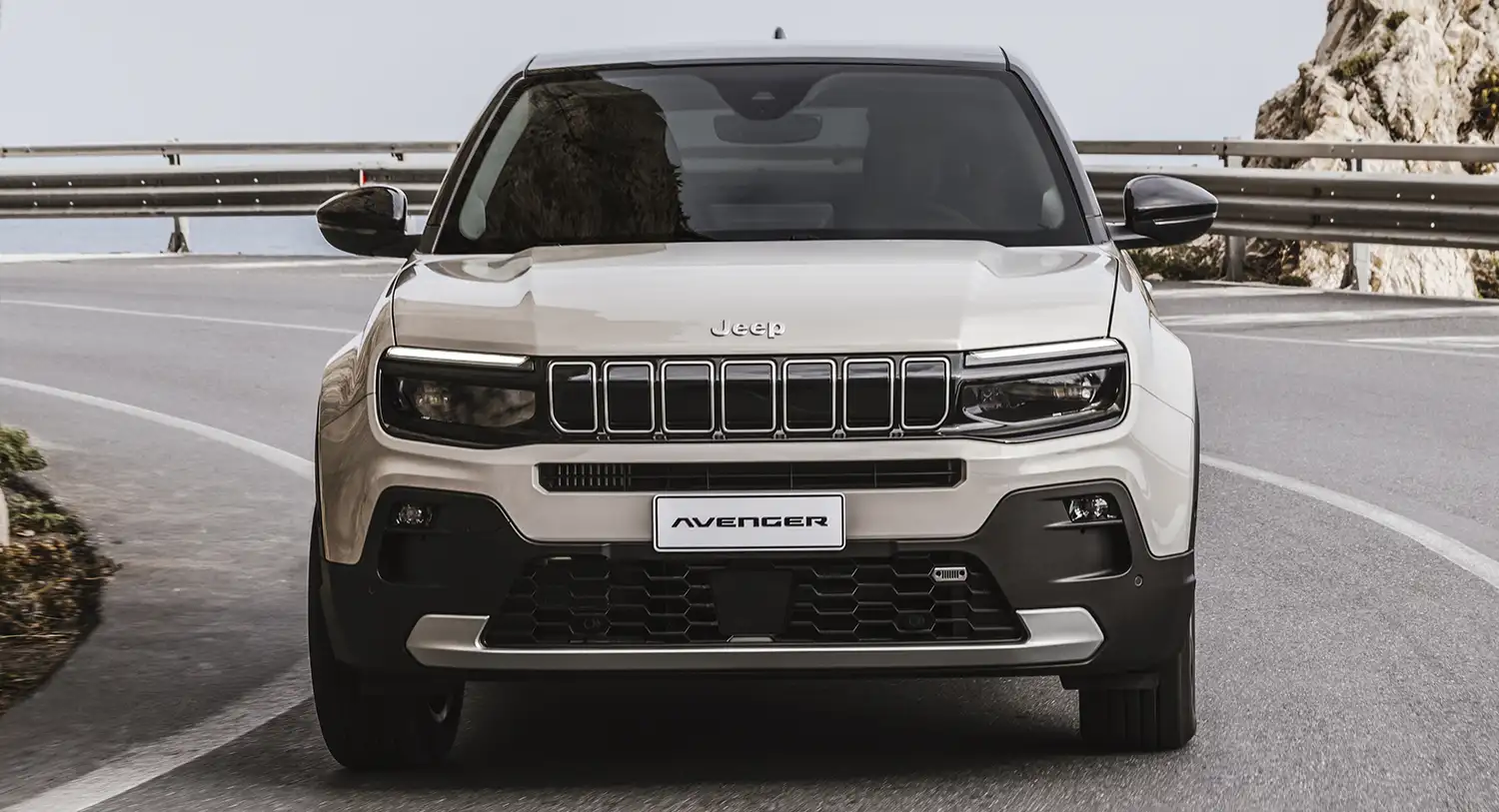 The capability of the new Avenger e-Hybrid can be appreciated through the unique Hill Descent Control and the Select Terrain system – standard on all versions – that features six driving programs which primarily includes the Normal variant for everyday driving. Then there is the Eco mode to save energy and the Sport mode for dynamic driving. The more specialized modes are Snow, which is ideal for snowy tracks, the Mud mode for muddy trails and Sand for sandy conditions. In short, a wide availability for all possible variations and all-weather conditions.
The color range also presents a rich variety of choices, encompassing both vibrant solids like Snow, Volcano, and Ruby, and glossy metallics such as Stone, Sun, Lake, and Granite.
The new Avenger e-Hybrid marks the next step in the Jeep brand's pioneering electrification journey, with orders set to open from the end of November in all European markets.