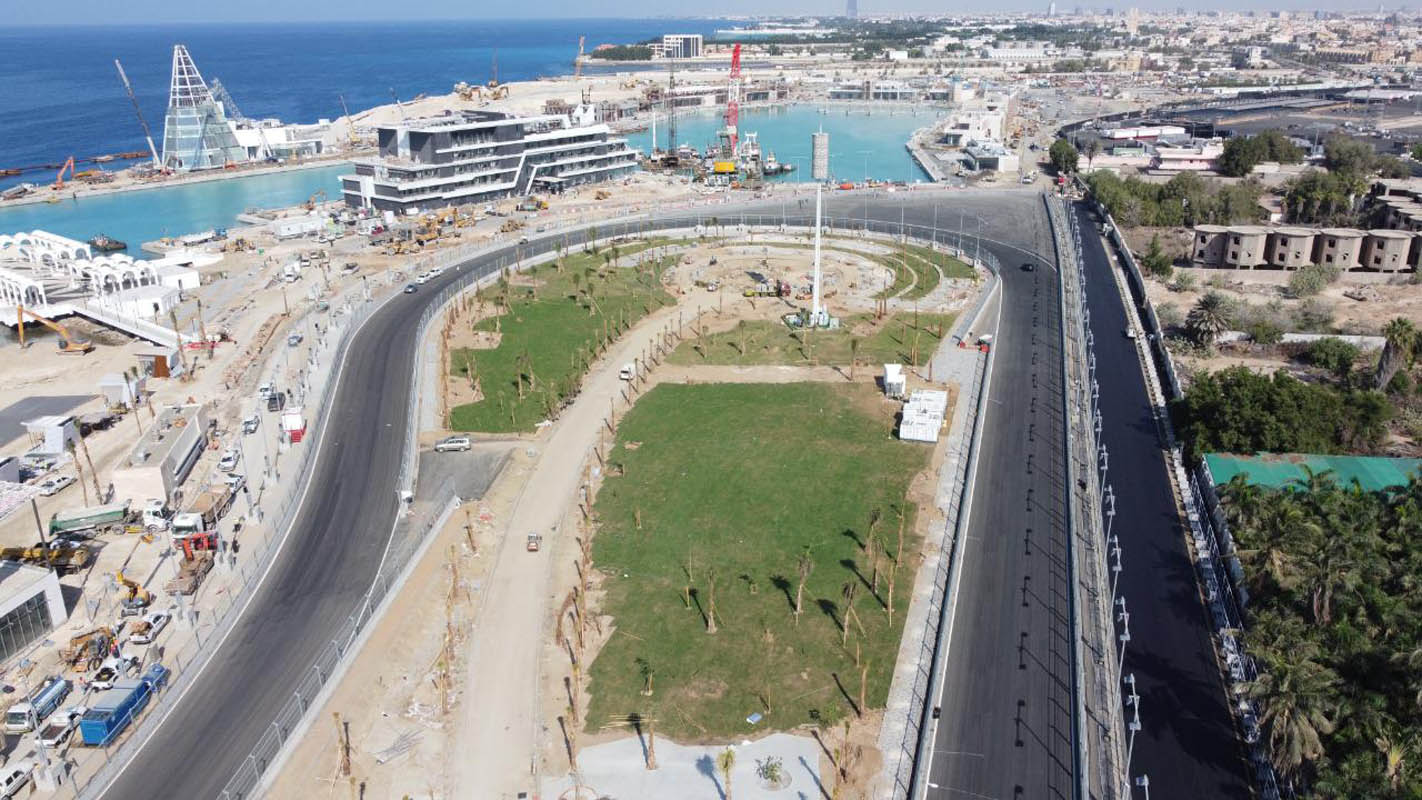 With just two weeks to go until the inaugural FORMULA 1 STC SAUDI ARABIAN GRAND PRIX 2021 makes its long-awaited debut, anticipation is beginning to rise for the moment the world's greatest drivers will take on the formidable challenge of the world's fastest and longest street track, the Jeddah Corniche Circuit.
Set to host the penultimate round of this year's enthralling Formula 1® season, the newest race on the calendar is readying itself to play host to a titanic title battle for the ages between seven-time World Champion Lewis Hamilton & the young pretender to his crown, Max Verstappen.
Work on the track – which is officially termed a temporary facility – only began last April and is set to be completed in the coming days. Indeed, this remarkable achievement will add another record to its burgeoning list of early accomplishments: no F1® circuit has ever been constructed in a shorter period. This incredible feat is a testament to the hard work and dedication of the inaugural Saudi Grand Prix's devoted workforce, who have been striving tirelessly to deliver this stunning racetrack on time.
More importantly, this achievement was accomplished under the strictest health and safety conditions, with millions of man-hours of work taking place on site with no serious incidents. All work was carried out according to detailed and robust Saudi Arabian Labour Laws, guaranteeing the protection of the rights of workers on-site including the limiting of working hours in direct sunlight.
To further ensure all work was carried out in the safest conditions, all workers involved in the construction of the Jeddah Corniche Circuit were required to participate in the the ATLAS safety induction programme. Indeed, this induction programme was compulsory for all the SAGP staff, further underlining the exacting standards that have been in place. Failure to participate disqualified them from receiving the necessary accreditation to access the site.
Overall, the Promoter collaborated with 3,000 on-site contractors from approximately 50 separate companies. While many of these partners are Saudi Arabian, the event organizers also utilized the vital support of suppliers from countries such as Germany, Austria, the UK, Spain and Italy. In addition, and at all times, the rigorous standards and scrutiny of both Formula 1® and their monitoring consultants were applied.