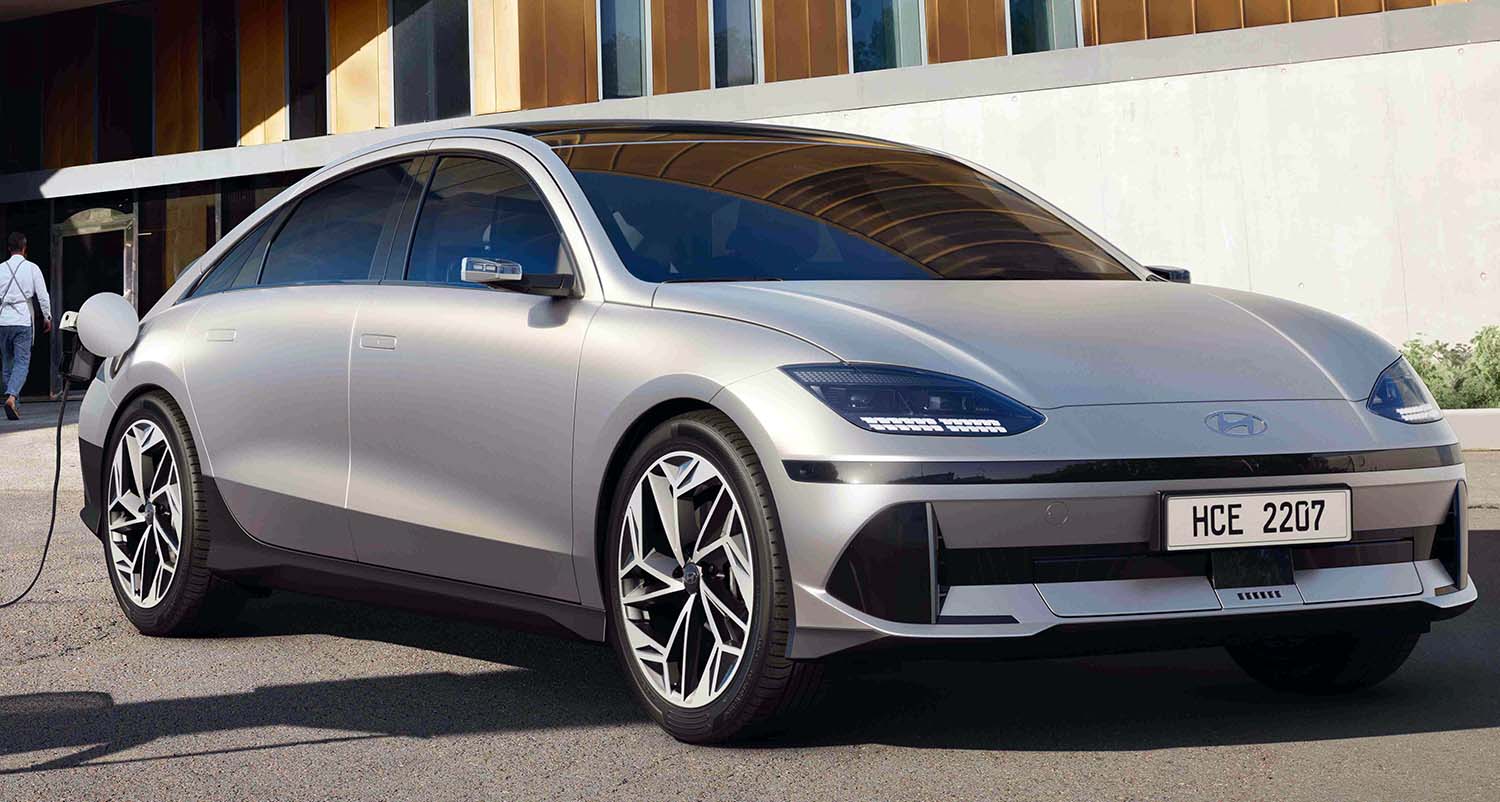 IONIQ 5 and the all-new IONIQ 6 have added three more awards to the list of accolades won by Hyundai Motor's EV-dedicated IONIQ line-up brand. IONIQ 6 was voted AUTOBEST's ECOBEST 2023, while IONIQ 5 took a podium place in Autobest's ECOBEST Challenge 2022 and was named as Esquire's 2022 Car of the Year.
Awarding IONIQ 6 the ECOBEST 2023 title, AUTOBEST has chosen the latest model in the IONIQ line-up brand as its best EV of 2023. With IONIQ 5 already contributing to the expansion of electric mobility in Europe since 2021, the new award is further proof that Hyundai's customer-centric automotive design keeps setting the pace in the trend for EVs.
The ECOBEST award is dedicated to honouring the best EVs coming to market in the forthcoming year. It is voted for by an independent jury of 31 members, all recognised as leading motoring writers and experts, who represent 31 European nations and cover a market of over 750 million people.
"The Hyundai IONIQ 6 is a ground-breaking new EV that brings concept car thinking to European showrooms from early 2023. The ultra-aerodynamic philosophy takes low-drag ideals to a new level, a concept that not only offers an electric range of more than 600km, but also delivers a striking streamliner styling that is guaranteed to stand out. This bold, intelligent new Hyundai is an authentic piece of technology. As the ECOBEST award has always set the example for others to follow, we believe this will be the first of many for IONIQ 6," says Dan Vardie, Founder and Chairman of AUTOBEST.
Built on Hyundai Motor Group's Electric-Global Modular Platform (E-GMP), IONIQ 6 is equipped with an array of advanced technologies and a customer-centric, spacious interior. It delivers an extended range of up to 614 kilometres on a single charge (WLTP-combined), with E-GMP's 800V ultra-fast charging providing up to 351 of those kilometres in just 15 minutes, redefining the boundaries of electric mobility.
That range is aided by a drag coefficient of just 0.21, assisted by the Electrified Streamliner's ultra-low wind resistance. Its cocoon-shaped interior serves as both a comfortable hideaway and personal space, replete with optimised legroom, practical features and sustainable materials to facilitate a mindful, eco-friendly mobility experience and lifestyle.
AUTOBEST also announced the results of its ECOBEST Challenge 2022, an independent real traffic test of mainstream EVs designed to reveal their real-world sustainable credentials. In the 350kw DC fast-charging test, in which all cars charged their battery capacity from 20 to 80 percent, IONIQ 5 achieved the joint-second fastest time, and was the third fastest to add 100km of range, reflecting the car's innovative use of advanced technologies that have helped redefine the boundaries of electric mobility.
IONIQ 5 further boosted its credentials as the world's best CUV when it was named Esquire's 2022 Car of the Year. The internationally renowned men's lifestyle magazine highlighted IONIQ 5's "rare combination of utility and original design in a car made for the masses" as the reason it beat a phalanx of other EVs, SUVs and supercars to claim the prestigious title.
"The IONIQ 5 embraces clean design and simplicity over opulence in a world where many cars seem to have gone through a maximalist design-by-committee machine. It feels just right. Remember when you unboxed your first iPhone? That's what it feels like to get into an IONIQ 5 for the first time," says Kevin Sintumuang, Culture and Lifestyle Director at Esquire.
The IONIQ line-up brand represents Hyundai's growing commitment to sustainability and innovation as well as reflecting its ongoing transformation as a Smart Mobility Solution Provider. Fusing life-changing mobility with environmental performance and an emphasis on connected living, it offers electrified experiences that are integral to an eco-friendly lifestyle.