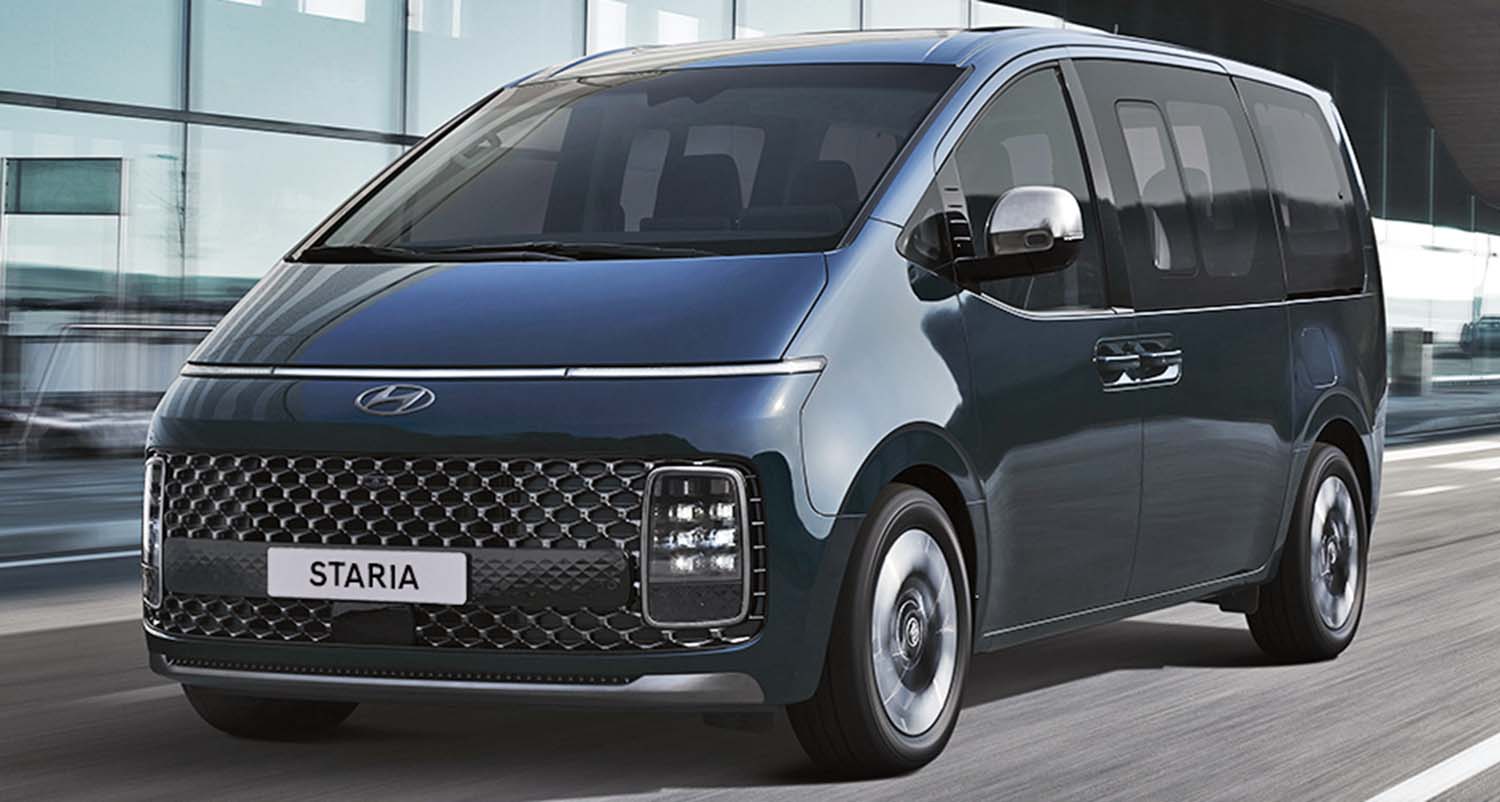 Juma Al Majid Est., the exclusive distributor of Hyundai cars in the UAE, officially introduces STARIA, the brand's new multi-purpose vehicle (MPV) line-up.
The STARIA name combines 'star' and 'ria' in reference to the vehicle's future-oriented product values and streamlined design characteristics defined by one curve gesture silhouettes as well as clean and pure body volume. STARIA offers a strikingly futuristic and mysterious exterior, resembling a spaceship. The front is highlighted by a long, horizontal daytime running light and headlamps positioned underneath.
This multi-purpose vehicle is also equipped with various driver-centric features and futuristic design elements that deliver new experiences for drivers and passengers that make time in transit more productive and worthwhile.
The STARIA Premium capabilities elevates mobility to the next level with upgraded features and variant-exclusive finishes for a more luxurious look and feel. It features a variant-exclusive tinted brass chrome treatment, applied to the Hyundai emblem, grille, headlamp bezels, front and rear bumpers, wheels, side mirrors, and door handles to emphasise the vehicle's premium and modern look.
Lowered beltlines and panoramic side windows improve overall visibility and create a feeling of openness. This sense of spaciousness — inspired by traditional Korean 'hanok' architecture — allows passengers to feel as if the outside scenes are an extension of the vehicle interior.
The driver's seat has a futuristic high-tech look with an advanced 10.25-inch front display screen with the digital cluster located on top of the dashboard, providing an unobstructed view for the driver and giving the driver space superb operability and practicality.
To experience this car of the future, visit the nearest Hyundai showroom to book a test drive and discover the future of vehicular innovation.