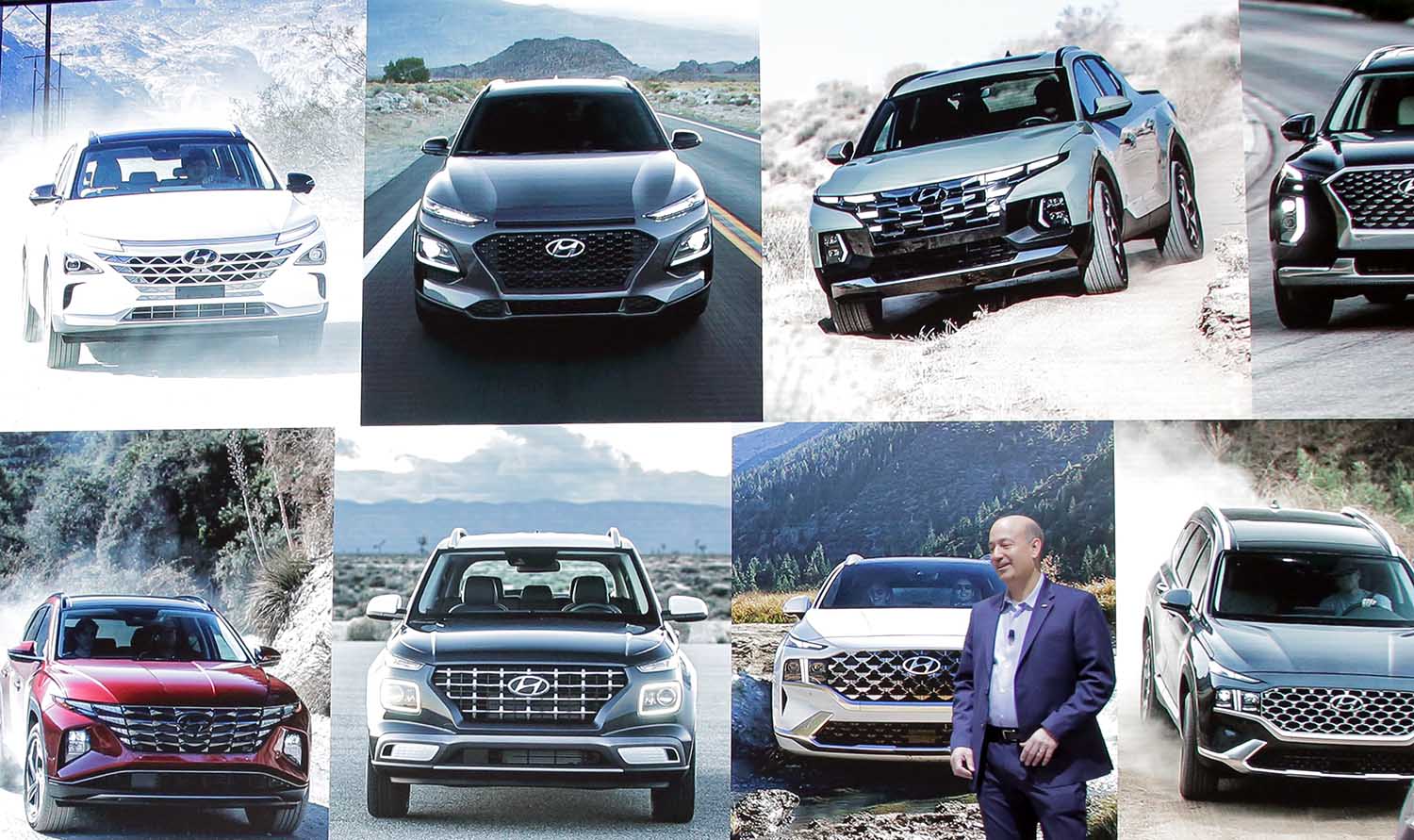 Hyundai Motor continues to assert in vehicle an unraveled dedication to safety, earning eight 2022 the US Insurance Institute for Highway Safety (IIHS) TOP SAFETY PICK and TOP SAFETY PICK+ awards, which were announced recently.
Hyundai's current SUV products each earned a TSP (TOP SAFETY PICK ) or TSP+ rating designation, Additionally, of the eight Hyundai products awarded thus far for 2022, five included eco-friendly powertrain options. Parent company, Hyundai Motor Group (Hyundai, Kia and Genesis), leads the industry with the most awards in each category, when equipped with optional front crash protection and specific headlights — 11 TOP SAFETY PICK+ and 10 TOP SAFETY PICK awards for a total of 21.
"We value the important acknowledgment by the industry renowned IIHS, the leading contributor in road safety research in the US, granting Hyundai eight titles, thus acknowledging our commitment to safety, which is an upmost priority in every step on the road of product development". Said Mr. Hyung Jung Im, Vice President of Hyundai Motor Company, this achievement is dedicated to our engineering and safety teams to honor their efforts devoted to provide our customers with the safest driving experience on the road".
Several Hyundai models have received 2022 IIHS TOP SAFETY PICK or TOP SAFETY PICK+ ratings include TOP SAFETY PICK with specific headlights. The IIHS TOP SAFETY PICK with specific headlights Awards were earned by all 2022 Elantra, Sonata, Venue and Santa Cruz. And for the TOP SAFETY PICK+, Tucson, Palisade, NEXO. 2022 Santa Fe as TOP SAFETY PICK+ built after July 2021.
To qualify for an IIHS TOP SAFETY PICK+, the higher of the Institute's two awards, vehicles must earn good ratings in all six IIHS crash-worthiness evaluations, including the driver-side small overlap front, passenger-side small overlap front, moderate overlap front, side roof strength and head restraint tests. Additionally, vehicles must be available with a front crash prevention system that earns advanced or superior ratings in both the vehicle-to-vehicle and vehicle-to-pedestrian evaluations and good or acceptable headlights must be standard across all trim levels.
The IIHS award criteria remain unchanged from last year, but, beginning in 2023, IIHS will add two new evaluations to the award requirements. For more information, visit IIHS.org.