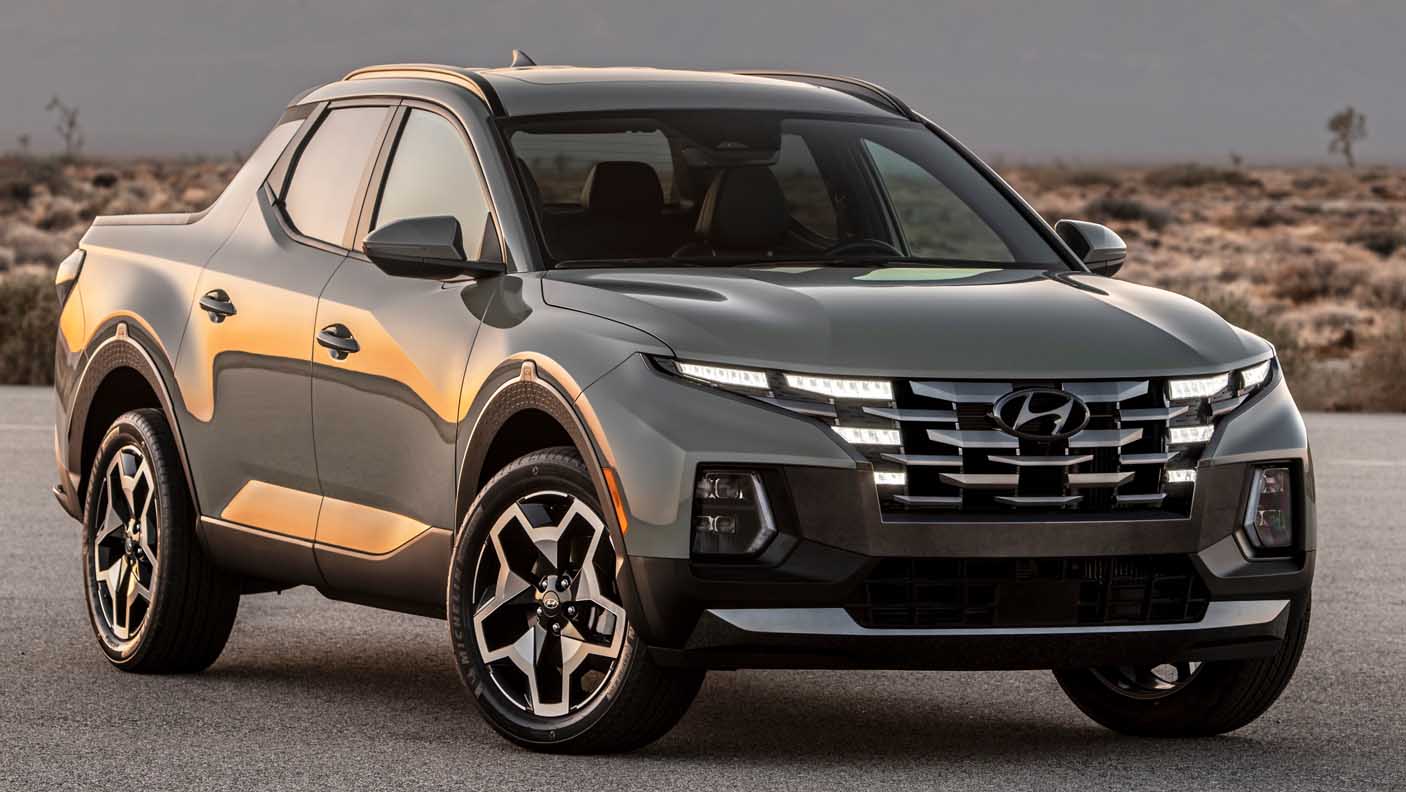 The Northwest Automotive Press Association (NWAPA) named the Hyundai Santa Cruz the 2022 Best Pickup Truck for the second year in a row during the NWAPA MudFest competition in Shelton, Washington.
"Receiving NWAPA's Best Pickup Truck award for the second year in a row confirms that Santa Cruz breaks new ground within the SUV, truck, and crossover segments by offering a true Sport Adventure Vehicle unlike anything else in the U.S. market," said Ricky Lao, director of product planning, Hyundai Motor North America. "With its powerful and efficient powertrain options, a flexible open bed for gear, advanced technology and agile all-wheel drive platform, Santa Cruz has created an entirely new segment that meets a multitude of buyer needs."
Members of the NWAPA spent two days evaluating 20 SUVs, crossover vehicles and pickups on specially-prepared courses at the Ridge Motorsports Park in Shelton, Washington. The first day of testing consisted of on-pavement courses designed to allow evaluation of acceleration, braking, road manners, and handling. The second day focused on off-road performance, with challenges crafted to evaluate traction, clearance, chassis articulation, and the latest in off-road technology.