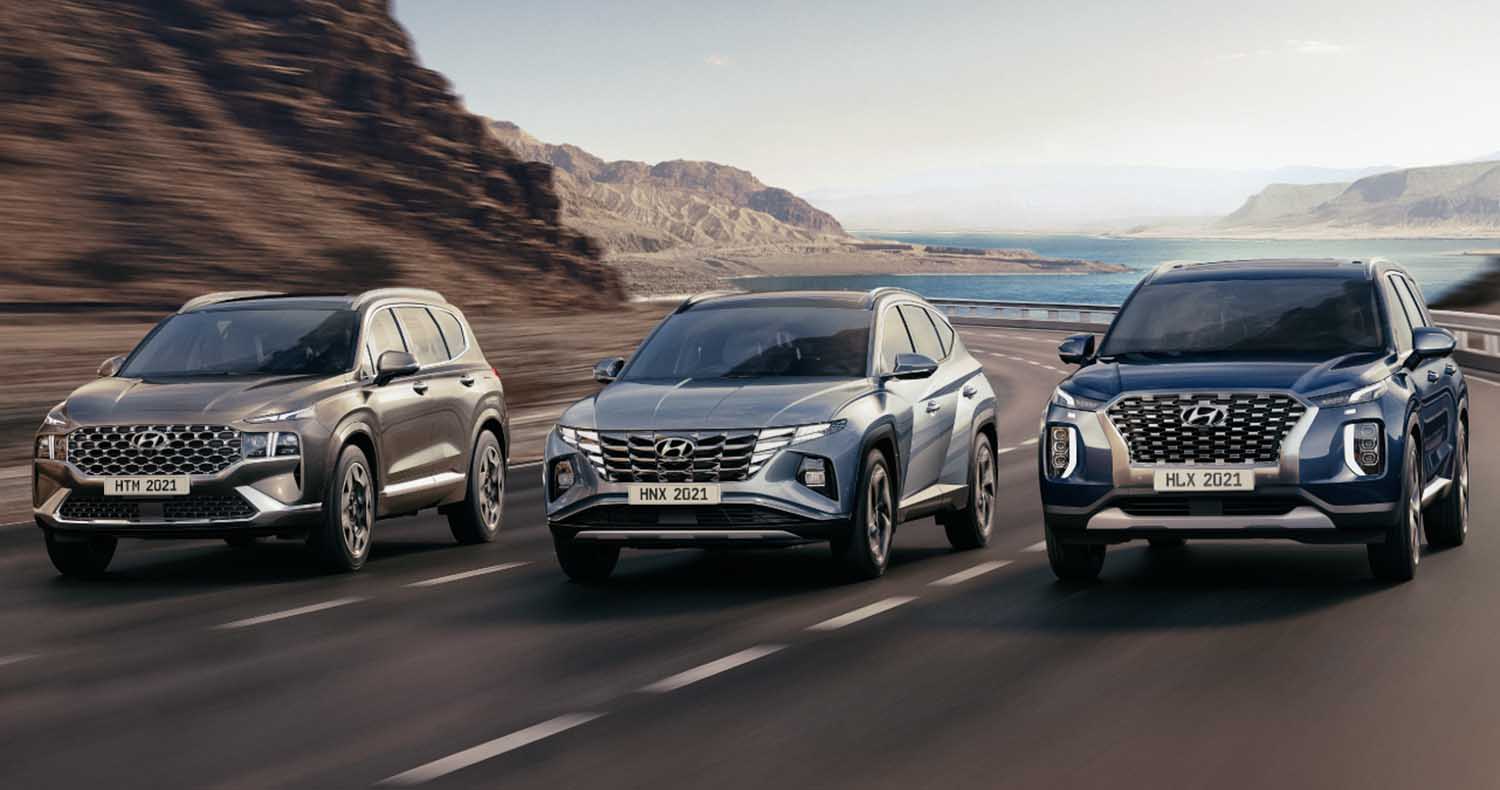 Winter in the UAE is upon us, which makes it the best time to get in your car and discover somewhere new, from hidden gems to the splendours on offer through the whole of the Emirates.
But don't embark on this journey alone! If you thought family cars come in standard designs, Hyundai is here to prove to you otherwise. The brand's range of family cars, including the Palisade, Tucson, and Santa Fe blend the versatility of performance and safety with bold design, unparalleled performance, and class-leading spaciousness.
Made entirely for go-getters, the Palisade is designed as an amalgamation of innovative, smart safety features and generous space. The vehicle offers H-TRAC 4-wheel-drive system and multi-terrain control that work together to provide superior safety as easily as it would during your city commutes or off-road adventures. You can further take control of the car's features across a multitude of terrains through adjustments for everyday driving (COMFORT), outstanding fuel efficiency (ECO), quicker acceleration (SPORT), and adjustment of gear shift intervals based on recent driving patterns (SMART).
If you are planning a long-distance, relaxed gateway, pair up with Hyundai Tucson. With redesigned headlamps, a radiator grill, and organic interior design, the vehicle presents an apt fit for car enthusiasts who prefer hassle-free driving within a car that is loaded with best in-car technologies and a high-performance, 1.6-liter engine, paired with a six-speed manual transmission and front-wheel-drive. This delivers on maximum power potential.
The Tucson is not just a powerhouse, however. It offers a choice of three driving modes (normal, sports, and eco) to match your purpose and driving conditions. Additionally, the equipped with Hyundai's HTRAC all-wheel drive system that essentially takes the best parts of both rear-wheel drive and all-wheel drive, and melds the two together. This feature detects the vehicle's speed and road conditions to electronically control the braking and apply active torque control between the front and rear axles to ensure stability while driving and cornering on slippery roads.
Last, but not least, is bold Santa Fe. Presenting commendable fuel efficiency and durability, the gasoline engine, with six- or eight-speed transmissions, make it the premier choice for families given its safety features that include the Safe Exit Assist and Rear Occupant Alert ensuring maximum safety while you completely focus on having the unrivalled pleasure of driving it. The different driving modes further provide best torque transfer, fuel efficiency, and boosted performance while the wide cascading chrome grille, 19-inch alloy wheels and composite lights make this vehicle an irresistible one.