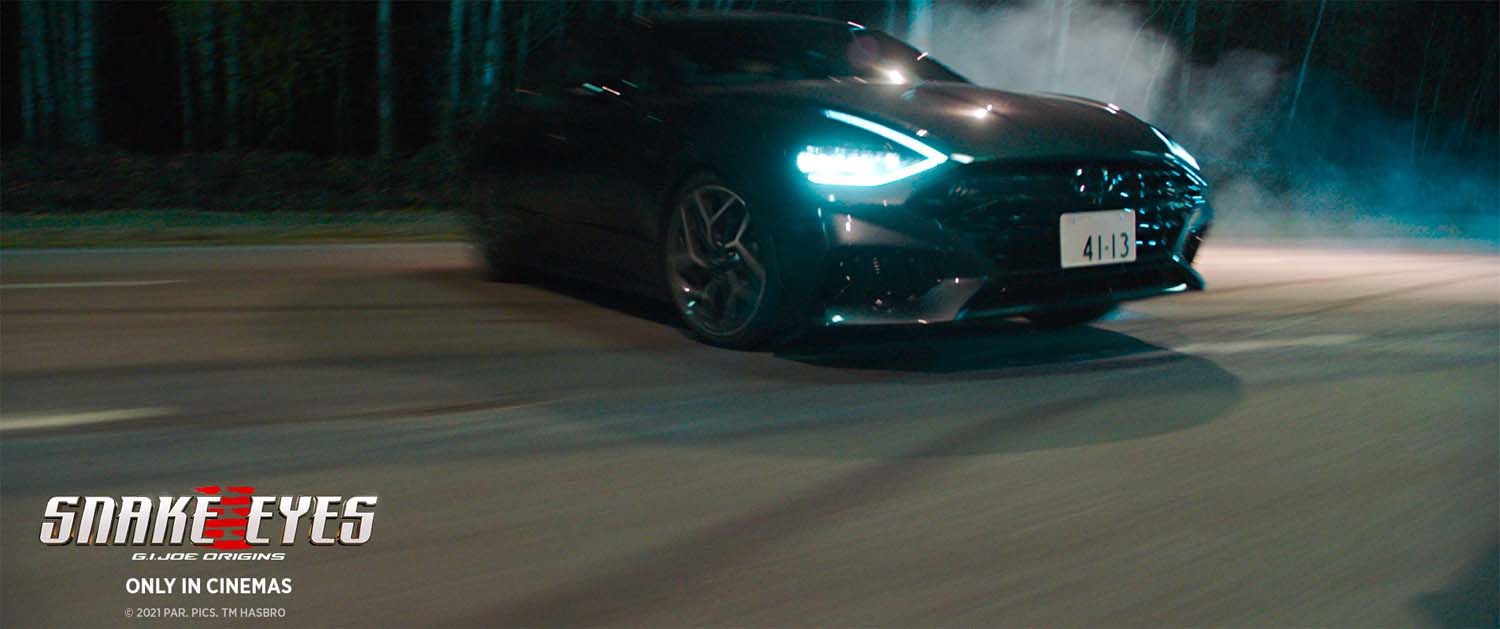 If you thought you knew Hyundai Sonata, you're about to 'do a 180'. Hyundai Motor Company's Sonata N Line sport sedan revs up the new Paramount Pictures' action film Snake Eyes: G.I. Joe Origins, which makes its global debut on July 23, 2021.
Sonata N Line sees plenty of action in the movie, which stars Henry Golding (Crazy Rich Asians) as "Snake Eyes," who is welcomed into an ancient Japanese clan called the Arashikage after saving the life of their heir apparent. In the movie, "Snake Eyes" is seen in a high-octane car chase sequence in a Sonata N Line on a Tokyo highway, during which the car performs a pulse pounding 180-degree drift.
Hyundai Sonata N Line is one of three Hyundai Motor's vehicles in the movie, along with Hyundai Elantra, which is driven by Scarlett, representing the Joe's in this origin story, in a Tokyo castle scene, and Hyundai Santa Fe, which makes a brief appearance.
"We are thrilled to partner with Hyundai Motor on Snake Eyes: G.I. Joe Origins and bring our journey to life with exhilarating action sequences using stylish and sporty cars," said Irene Trachtenberg, Senior Vice President International Marketing Partnerships at Paramount Pictures.
Hyundai Motor will also introduce special edition Sonata N Line models commemorating its appearance in the film. Starting in the third quarter of 2021, the "Night Edition" will be available in the U.S. and "The Black" edition in the Korean market. More details will be revealed at a later date.
"'Snake Eyes: G.I. Joe Origins' offers a thrilling opportunity to watch and feel the sportiness and agility of the Hyundai Sonata N Line in action, prior to the launch of the limited edition," said Thomas Schemera, Global Chief Marketing Officer and Head of Customer Experience Division at Hyundai Motor Company.
N Line is a trim upgrade for Hyundai Motor's base models, given a dynamic and sporty design. Such characteristics of the N Line make fun driving much more accessible to a wider audience.