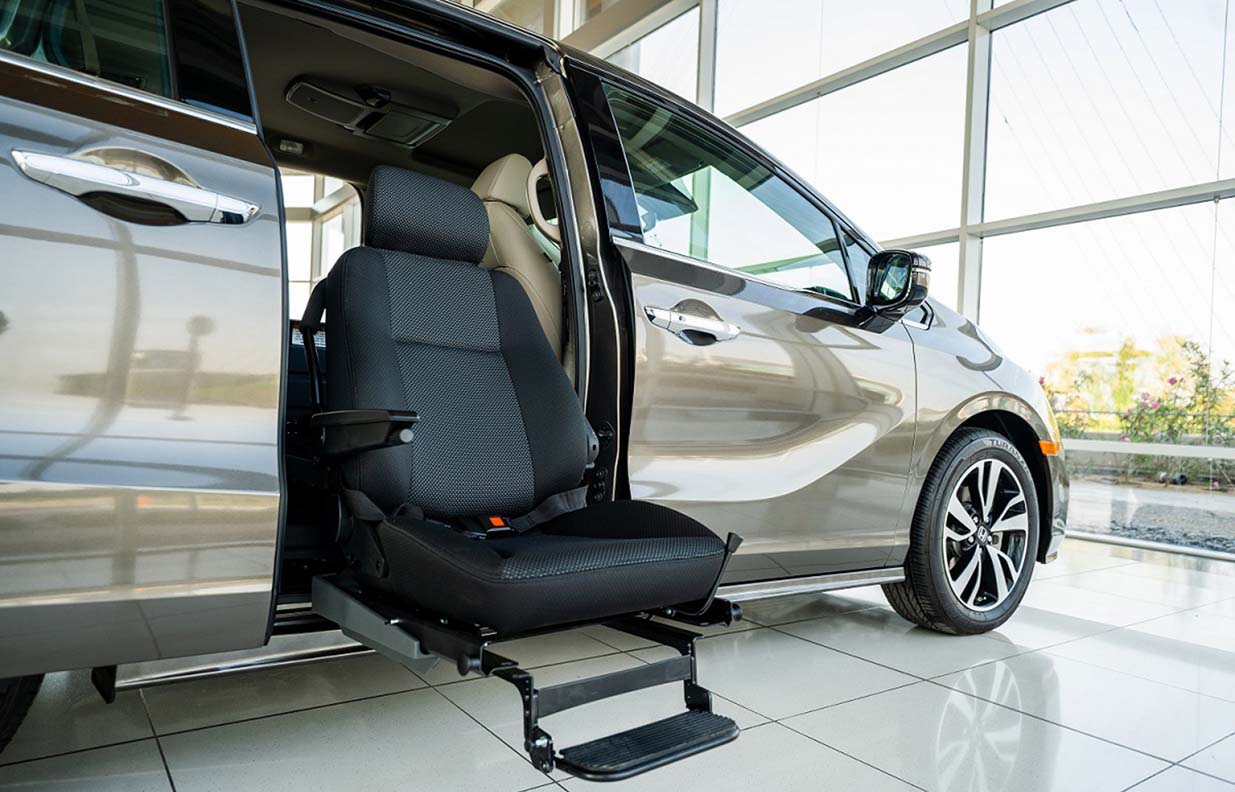 Al-Futtaim's Trading Enterprises, the exclusive distributor of Honda vehicles in the UAE, has launched a customized version of its popular family car, the Odyssey Touring, which has been fitted with a specially adapted and electronically operated seat, making access to the vehicle easier for infirm customers and those who require wheelchair access.
The Honda Odyssey has been a class-leading minivan for over 20 years and with a whole host of comfort and convenience features, its spacious, dynamic and versatile offerings make it an ideal car for modern families. It sets the standard for family vehicles by focusing on features and capabilities required by families with children. Its twin electric sliding doors make it perfectly accessible for those using the wheelchair lift.
Rhett Maxwell, Honda UAE's General Manager at Al-Futtaim's Trading Enterprises, said, "The Honda Odyssey has always been recognized as class leading, versatile and practical people mover and we are proud to be taking this to the next level with this unique offering g. Al-Futtaim prides itself on its customer-centric approach and we are committed to finding new ways to get closer to our customers to be able to deliver on our brand promise of enriching every day. Our aim with this initiative is to make life easier for families to transport infirm and wheelchair bound relatives and thereby helping them to get out more whilst improving their quality of life."
The vehicle has been customized in conjunction with Al-Futtaim Auto Centers Special Vehicle Division (SVD) and will be available to customers starting from AED 228,199.
A subsidiary of the Al-Futtaim Automotive Group, Trading Enterprises was established in 1970s in Dubai and is the sole authorised retailer for Honda and is staffed with a highly skilled and trained professional team to provide a complete car buying experience. Al-Futtaim Automotive is one of five divisions within the Al-Futtaim Group which provides quality products and services that enrich people's lives and aspirations every day.