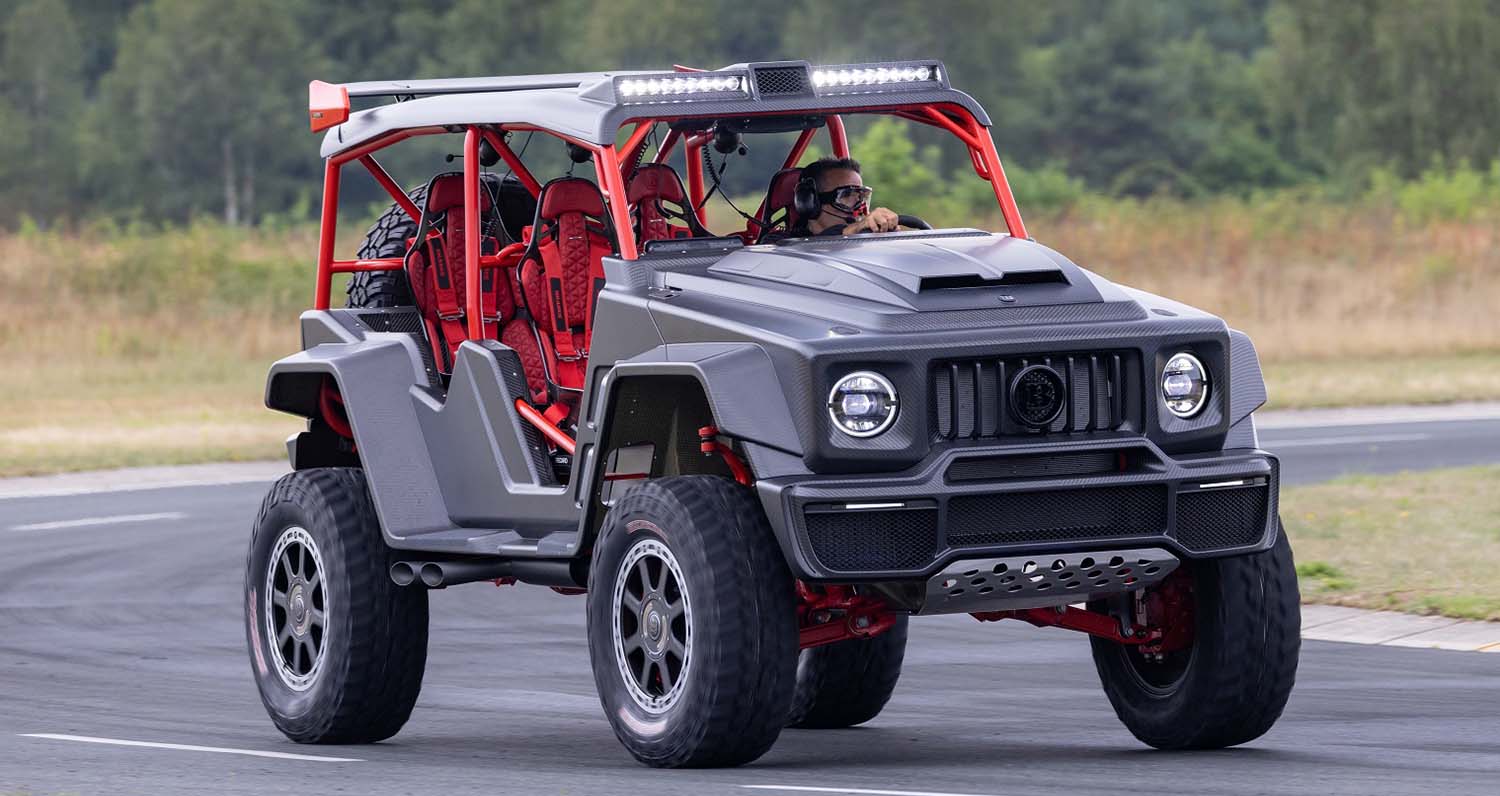 At the most recent special edition, 44th Conti Tuning day, everything revolved around vehicles from BRABUS. The German vehicle tuner brought along 10 impressive high-performance vehicles for comprehensive testing, including a brand-new customised Mercedes EQS and the BRABUS 900 Crawler. To ensure the right tyre performance beyond the high-speed track, it was equipped with the Grabber X3, General Tire's off-road specialist tyre.
The BRABUS 900 Crawler – or "Supercar" as the tuners from the Ruhr region have dubbed it – boasts 900 hp under its carbon hood, so there is no need to hide from its on-the-road competitors. The Crawler accelerates from 0 to 100 km/h in 3.4 seconds and is limited to a top speed of 160 km/h. If its tyres are to survive, even on difficult terrain, they must indeed meet stringent requirements. True to General Tire's slogan, "Anywhere is Possible," the Grabber X3 was the perfect choice, ideal to meet the most extreme needs for both on-road and off-road use.
With its aggressive tread pattern and innovative features, the Mud Terrain tyre offers maximum durability. The tyre impresses with its three main technologies: an innovative tread to ensure maximum traction in mud; excellent grip to guarantee safety, even on loose surfaces; and exceptional cut resistance for reliable performance, even on rocky terrain. The Grabber X3 is available in 38 different sizes for 15- to 20-inch rims.
Karel Kucera, Managing Director, Continental Middle East, commented: "The 4×4 market in the Middle East market is ever booming and the Grabber X3 fits right into the competitive market where our customers are always looking for exceptional off-road capabilities without compromising on safety."