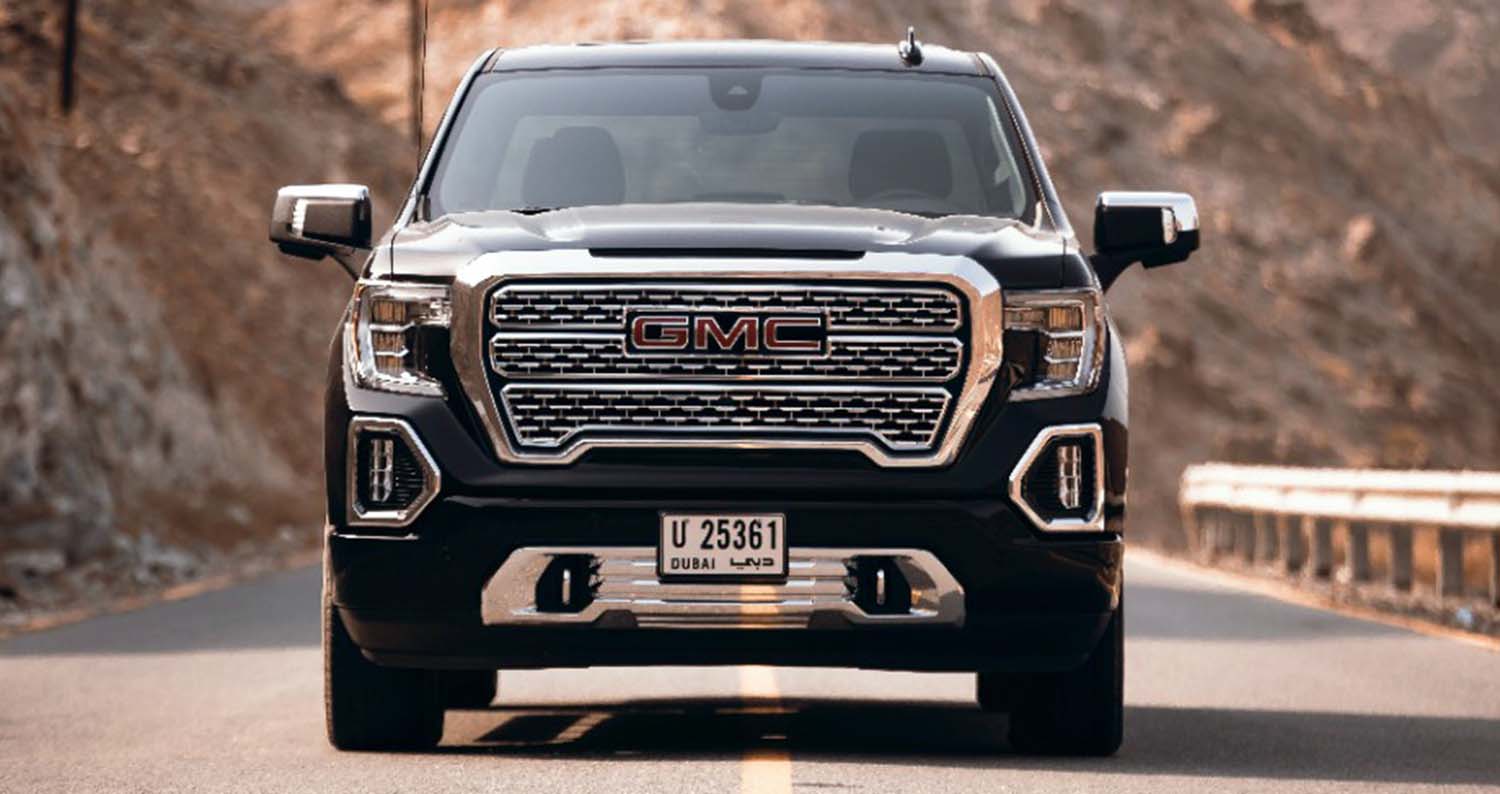 With Eid-Al-Adha right around the corner, plans to celebrate this occasion with family and friends are all underway. While some are ready to cross borders, many will opt in to enjoy the holiday with road trips and explore all the wonderful activities available right on their doorstep.
Whatever your plans are, GMC is all set and ready to offer its customers the ultimate on-the-road companion this holiday. Whether off-roading and camping activities are in store, high-end staycations with family or hitting the beach, GMC has the right vehicle to elevate your journey ahead thanks to its premium line-up of SUVs and trucks. So, if you are deciding which GMC model can take your Eid adventures up a notch then look no further. Here are some attractive features packed in each 2021 GMC model that will help make that decision that little bit easier for you: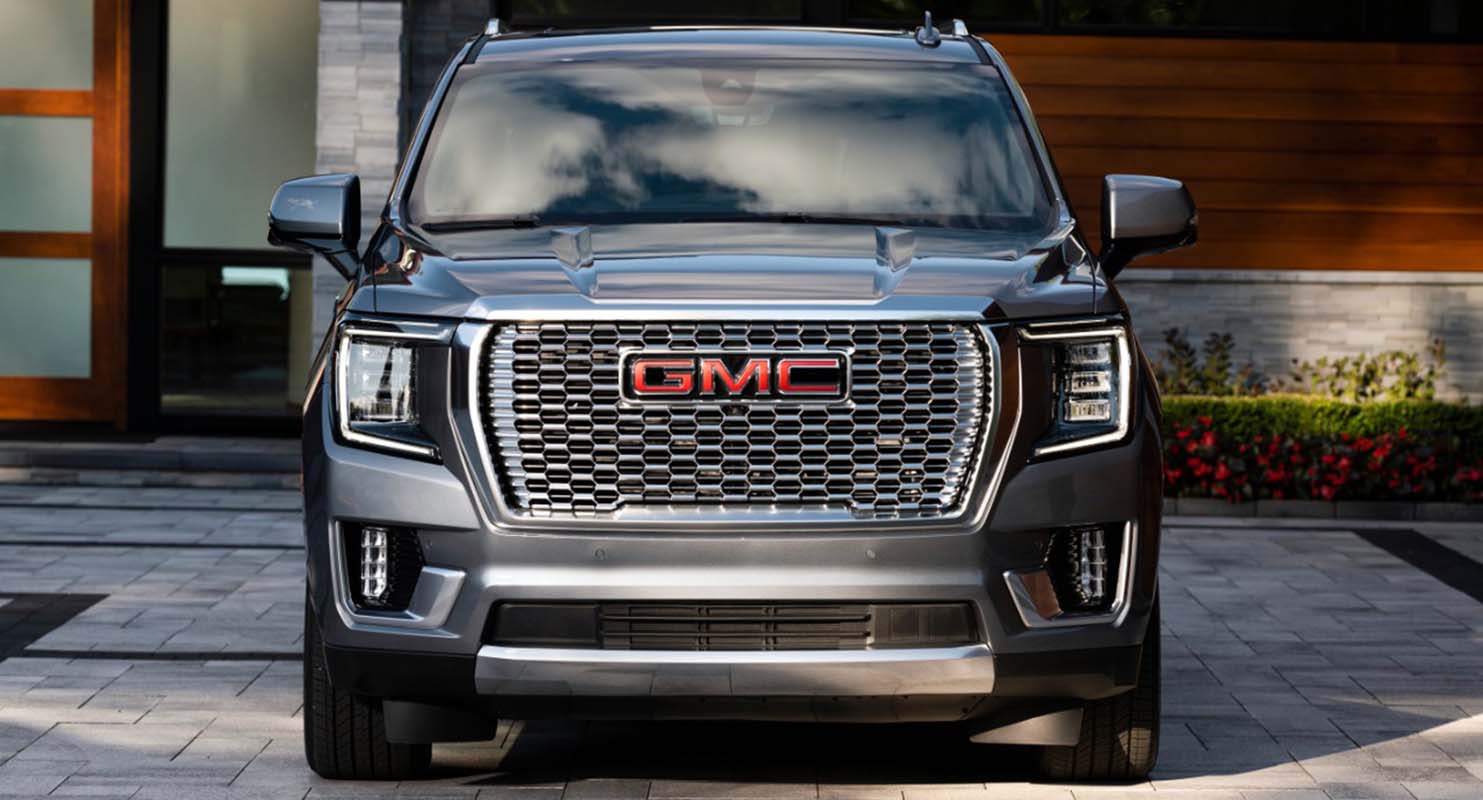 A class-leading experience with The Yukon
The 2021 GMC Yukon is proof that a vacation does not start when you reach your destination, but right as you step foot in your car if you chose the right vehicle. Starting with its confidence boosting driving experience, the Yukon is available with 6.2L V8 engine – the most powerful in its segment, and Dynamic Fuel Management that delivers an estimated 420 horsepower, higher than any competitor.
In addition to its class-leading driving dynamics, this premium SUV is equipped with unique features that make drivers and passengers look forward to those long drives. For example, snacks and drinks can all be stored in the available center console fridge. Equipped with a class-leading automotive compressor, the fridge has a high cooling power and operates seamlessly and quietly. In fact, it has the ability to reach -5°C and you can fit up to six 500ml bottles of water or juice.  And the best part is that the passengers have a clear view of its content and easy access to it.
However, for those who opt to take their big scale coolers and other personal belongings, the Yukon brings best in class cargo space. Specifically, the cargo volume behind third-row reaches 1,175.3 liters.
The Terrain, the face of versatility
One of the best things about road trips is discovering areas you may never have been to before. The 2021 Terrain is equipped for this and much more!
GMC Terrain offers a smartphone-like infotainment system with available accurate navigation, that guides the driver throughout the trip and facilitates finding the most efficient routes. Additionally, thanks to Android Auto™ and Apple CarPlayTM compatibilities, the driver can stay focused on the road while they send and receive hands-free messages and phone calls. They can also interact with some applications on their phones including entertainment and music to keep the journey fun.
Aside from the vast connectivity features, the fine-tuned Terrain brings even more comfort to its drivers and passengers, a necessity for long trips. For those who want a first-class experience, without being thousands of feet above ground level, the Terrain is the right choice on-ground! The interior of this SUV is inspired by watches and aircrafts, and balances design and engineering to offer comfort and versatility.
The available French stitched leather-appointed front seats with embroidered head restraints offer exceptional comfort. This is paralleled with a real burnished aluminum accents and front aluminum sill plates. But that's not all, the Terrain is equipped for the summer heat as it offers a number of advanced cooling features making it feel like spring, in-mid July heat.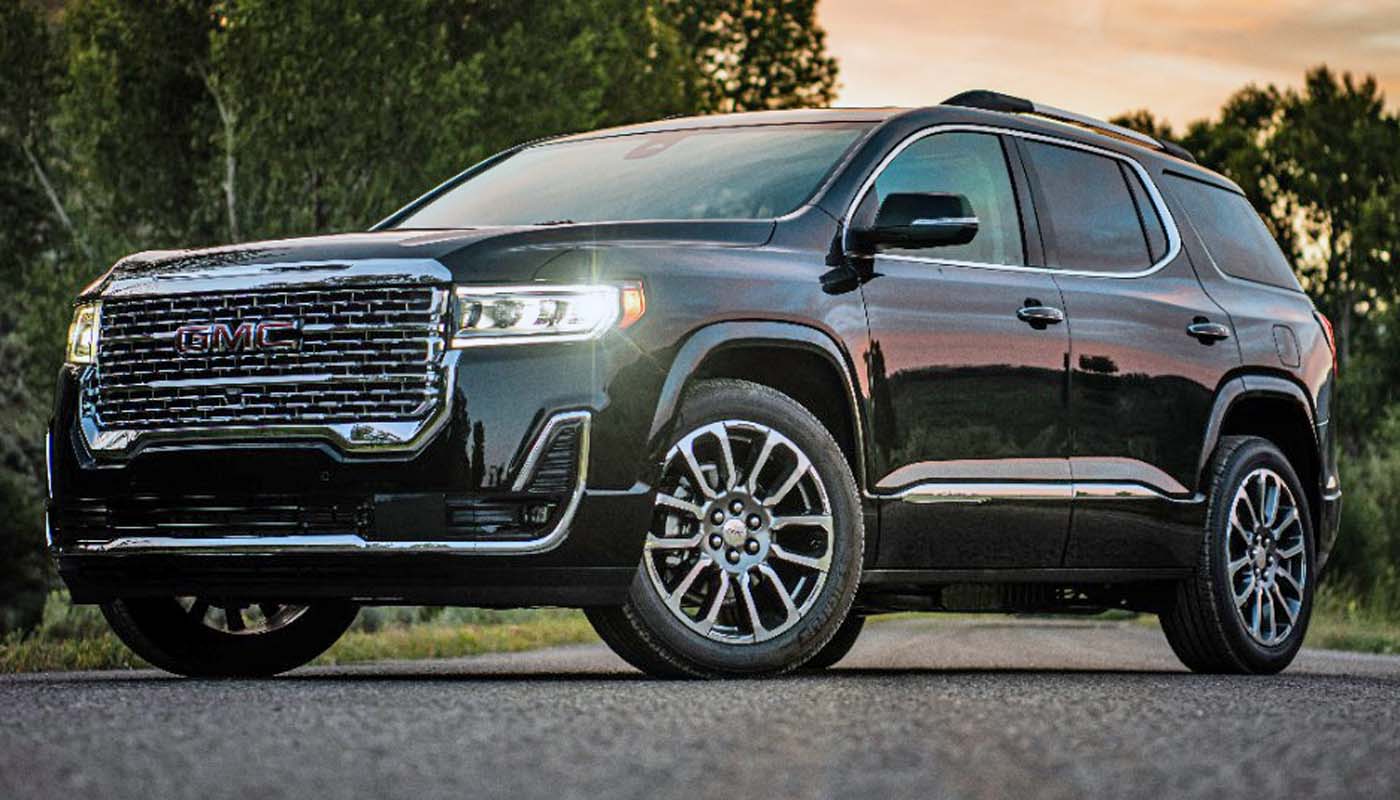 Acadia, the ideal family mid-size SUV
Everyone wants to have fun and memorable experiences during their holidays. However, with that, safety* and security should never be comprised. The 2021 GMC Acadia is the perfect mid-size SUV for families. In addition to an array of connectivity features, premium design elements and generous cargo space, the Acadia brings peace of mind thanks to its safety features. These are particularly helpful when visiting new areas that you may not be familiar with.
The GMC Acadia is equipped with a Rear Camera Mirror which allows the driver to use either a traditional inside mirror or an available rear-view camera mirror display that provides a wide, unobstructed view to check for traffic. It also allows Zoom and Vertical Tilt adjustment. In addition, the available High-Definition Surround Vision system provides a high-resolution digital bird's-eye view of the scene around the vehicle at low speeds and adds several views on the infotainment display to assist in parking and even avoid unseen objects.
Distractions are also limited as all the information the driver needs is always within sight or a push of a button ensuring they keep their eyes on the road at all times. The available 6″ diagonal color Head-Up Display projects key information directly onto the windshield and the steering-wheel-mounted controls allows the driver to navigate among three themes—Standard, Technology and Media.
Finally, not all roads are necessarily in the same condition and the Acadia is prepared for that. Thanks to the Traction Select System, the driver can easily switch among different modes for different road conditions further boosting its performance and confidence.
Sierra, the natural born conqueror
Despite the hot summer weather, many off-roaders and campers are not missing their chance to connect with nature.  Thrill seekers will opt to spend less time on the highways and more time on rocky roads, sand and dunes pushing their vehicle to the limit for the ultimate adventure, starting late at night, when temperature drops and all the way until sunrise.
Fortunately, the taller, bolder, stronger, and larger than ever 2021 GMC Sierra is available and ready to tackle this journey with you all year long.
The spacious Sierra bed is perfect for loading tents and other must-have equipment for adventure seekers. It can also serve as a very convenient shared space for meals with family and friends or even spend a night under the stars.
To add more convenience to the mix, the revolutionary truck is available with the world's-first six-function GMC MultiPro™ Tailgate, which significantly facilitates loading, unloading and accessing the cargo box.
Why wait to reach the destination for the fun to start this Eid? When opting for the right vehicle, the holiday journey begins as soon as you step foot in your vehicle with GMC.