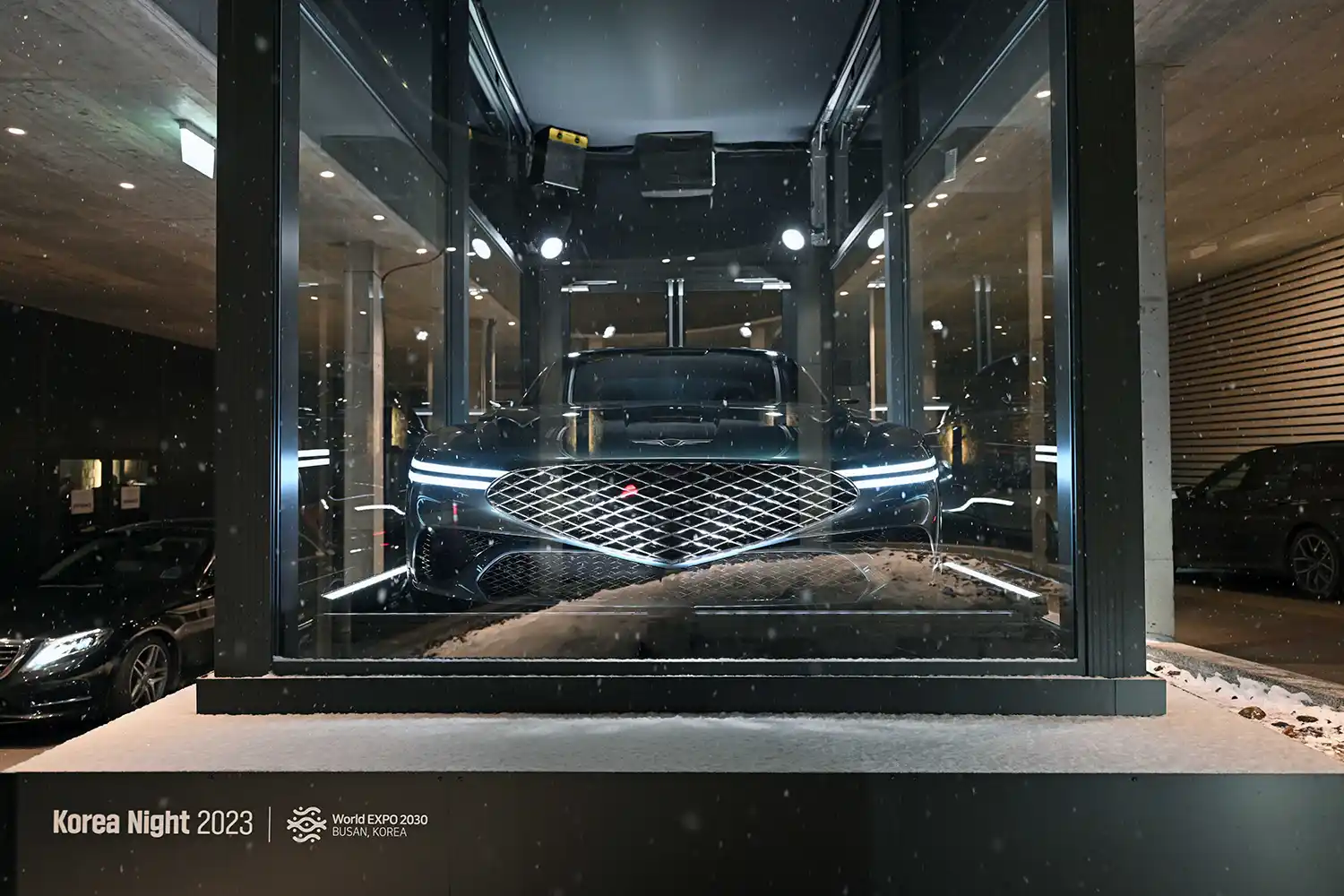 Genesis showcased its X Concept model at the World Economic Forum (WEF) held in Davos during the "Korea Night" event. Located at the AMERON Davos Swiss Mountain Resort event hall, the Genesis X was displayed in a glass showcase with the 2030 Busan World Expo logo to promote the South Korean city of Busan for its bid to host World EXPO 2030.
Korea Night was organized to promote both the vision of the 2030 Busan World EXPO and Korean culture to key personnels gathered in Davos for the annual forum. The event engaged around 200 people, including key global figures in the political, business, and cultural fields.
In line with Busan's World Expo vision for a sustainable future, "Transforming Our World, Navigating Towards a Better Future," Genesis X Concept was selected as the exhibition model among various other candidates for its progressive take on sustainable luxury car design.
Featuring Genesis' signature Two Lines, the X Concept is Genesis' fifth concept car—following the New York, GV80, Essentia, and Mint concepts—and epitomizes the brand's design direction in the electrification era. The "X" in the model name symbolizes a "hidden hero."
In addition to the X Concept display, Genesis also deployed 30 EV models as official transportation for the forum's Korean delegates. The Genesis fleet includes: 18 Electrified G80 sedans, eight GV60 SUVs, and four Electrified GV70 SUVs with the Busan World EXPO 2030 logo to help promote the city.