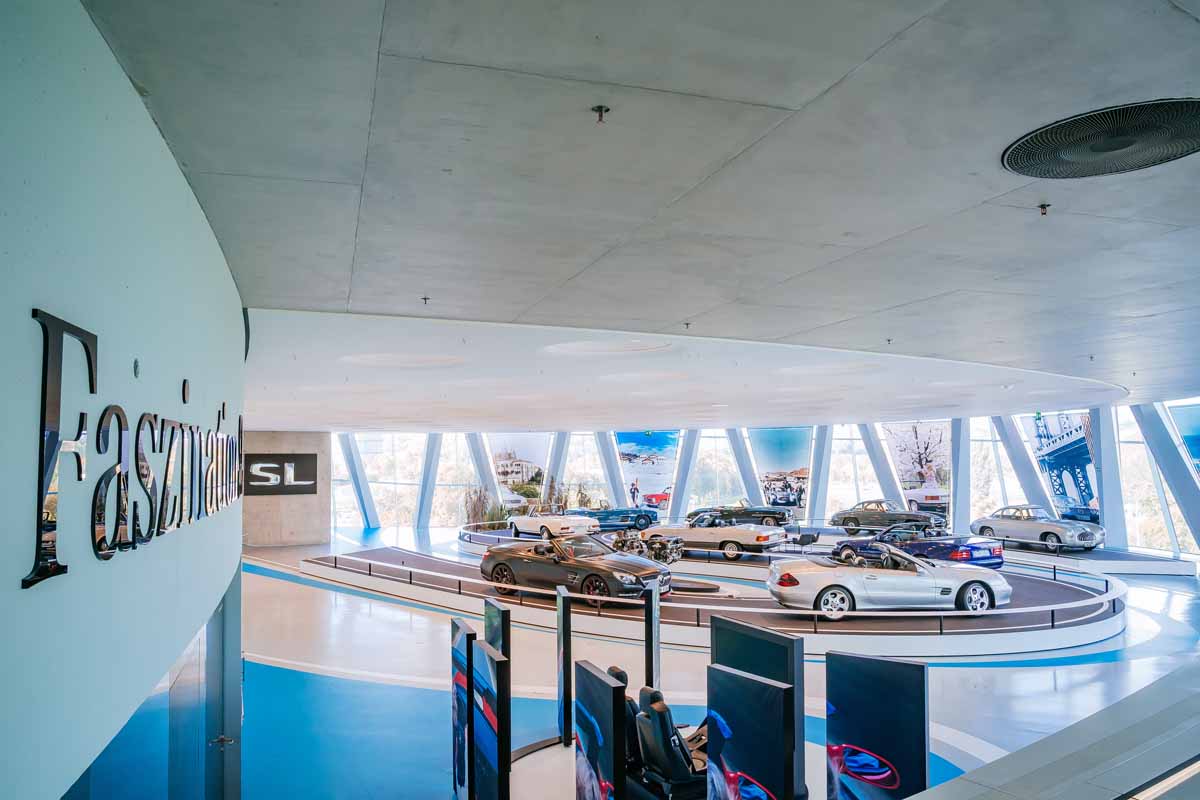 The Mercedes-Benz Museum invites you to visit the Museum free of charge in the first week of March. The campaign "Take your mind off things" is aimed in particular at all those who long for the upcoming openings after the long pandemic period and are looking forward to suitable leisure activities. Optimal for families: many schools in the state have carnival holidays during this period. There is a permanent exhibition on the history of mobility from 1886 to the future and a special exhibition entitled "The Fascination of the SL – A dream car for 70 years" (until 9 October 2022).
The exhibition can be explored with the audio guide (in eight languages as well as a special profile for children) or as part of an open guided tour, which can be booked directly at the Museum on the day of the event, subject to availability. For families, there is also a discovery booklet.
Creative programme for children (10 a.m. to 1 p.m. and 2 p.m. to 5 p.m., CAMPUS on Level 0)
On Shrove Tuesday, 1 March 2022, young visitors aged five and over (always accompanied by an adult) will be making and designing carnival masks with car motifs.
The "Inventors' Workshop" will then be open from 2 to 6 March 2022. Here, children from the age of six come in contact with the topics of technology development and car design. The possibilities range from designing imaginative designs to creating an own colorful steering wheel.
 "Experience creates knowledge" with new hands-on station
In the hands-on exhibition "Experience creates knowledge", the cooperation project between experimenta Heilbronn and the Mercedes-Benz Museum, visitors can test the new balance bike. Pedalling without handlebars or a saddle is one of six stations that invite you to come in and take part.
The Mercedes-Benz Museum is open Tuesdays to Sundays from 9 a.m. to 6 p.m.
The ticket desk always closes at 5 p.m.
Registration, reservations and latest information: Monday to Saturday from 9 a.m. to 6 p.m. by phone +49 711 17-30000, by email to classic@mercedes-benz.com or online at www.mercedes-benz.com/museum