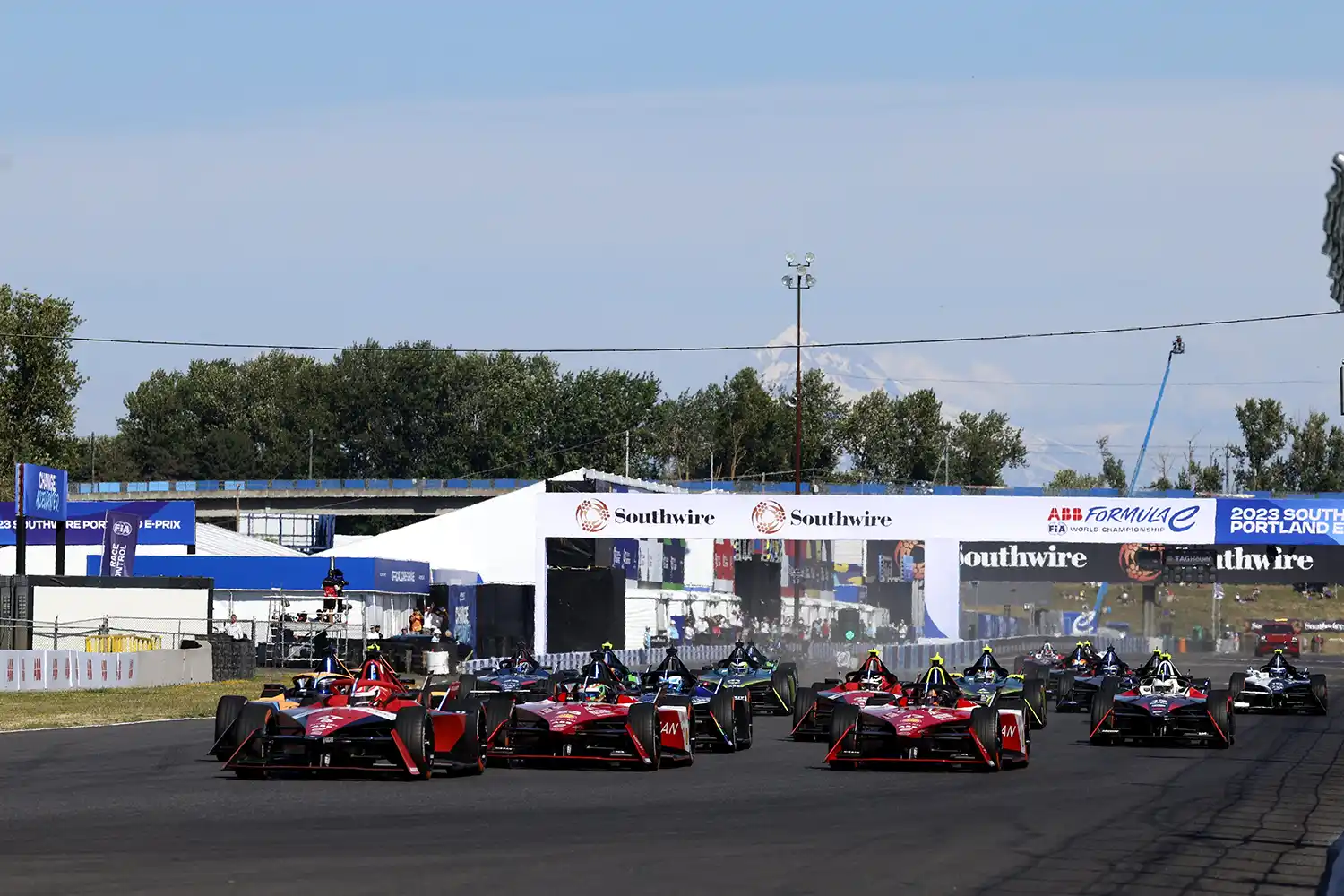 Formula E, the world's first all-electric FIA World Championship motorsports series, today announced ground-breaking new broadcast distribution partnerships in the U.S. that will see long-standing partner CBS air more live races than ever before and introduce Roku, America's #1 TV Streaming Platform, as the streaming home of Formula E.
Beginning in January 2024, five races will air live on CBS Television Network and simulcast on Paramount+, with both channels already featured and integrated prominently on Roku's platform. Roku users that subscribe to Paramount+ can easily enjoy the races airing on the service through the Paramount+ app on Roku's Sports Experience. CBS Sports Network will also show one highlights programme per round.
The new partnerships, which mark Roku's first-ever live sports rights acquisition, reflects growing interest in all-electric motorsport racing in the United States. Starting next season, 11 races in the ABB FIA Formula E World Championship will be available on The Roku Channel, a leader in free ad-supported streaming, and will also be easily accessible through the Sports Experience on Roku's Home Screen.
Roku's Sports Experience makes discovering and accessing live, upcoming, and on-demand sports content easier than ever, driving engagement and awareness for Roku's content partners and creating a personalized viewing experience for audiences. In addition to offering streamers the live races, Roku will also bring its audience a robust offering of Formula E library content, including Formula E's docu-follow series "Unplugged", as well as race previews, highlights, replays of all races and more.
Formula E, CBS Sports and Roku announced the pioneering multi-year broadcast deal for the U.S. market following the first ABB FIA Formula E World Championship race at the Portland International Raceway in Oregon last Saturday which sold out. Last week, Formula E confirmed that the series will return to Portland in Season 10 when the new broadcast partnership will be active.
Aarti Dabas, Chief Media Officer, Formula E, said: "This is a powerful new partnership with CBS and Roku that will dramatically increase Formula E's audience reach and maximise discoverability of our programming in the USA. We value the strength of our ongoing relationship with CBS and are delighted to join forces with Roku and supercharge Formula E content on their market-leading platform."
David Eilenberg, Head of Content, Roku Media, said: "It's an honor to partner with Formula E on Roku's first-ever live sports partnership, making it easier for millions of TV streamers to discover the thrill of Formula E races through the unique integrated viewing experiences only available on Roku. We look forward to working together with Formula E, as well as our longstanding partners at CBS and Paramount+, to drive viewership to this programming and to connect new audiences with the exhilarating world of Formula E."
Billy Stone, Programming, CBS Sports, said: "Formula E is innovative and exciting racing, and we're thrilled to expand our partnership and broadcast more live races across CBS and Paramount+."
*based on hours streamed, December 2022, Hypothesis Group.