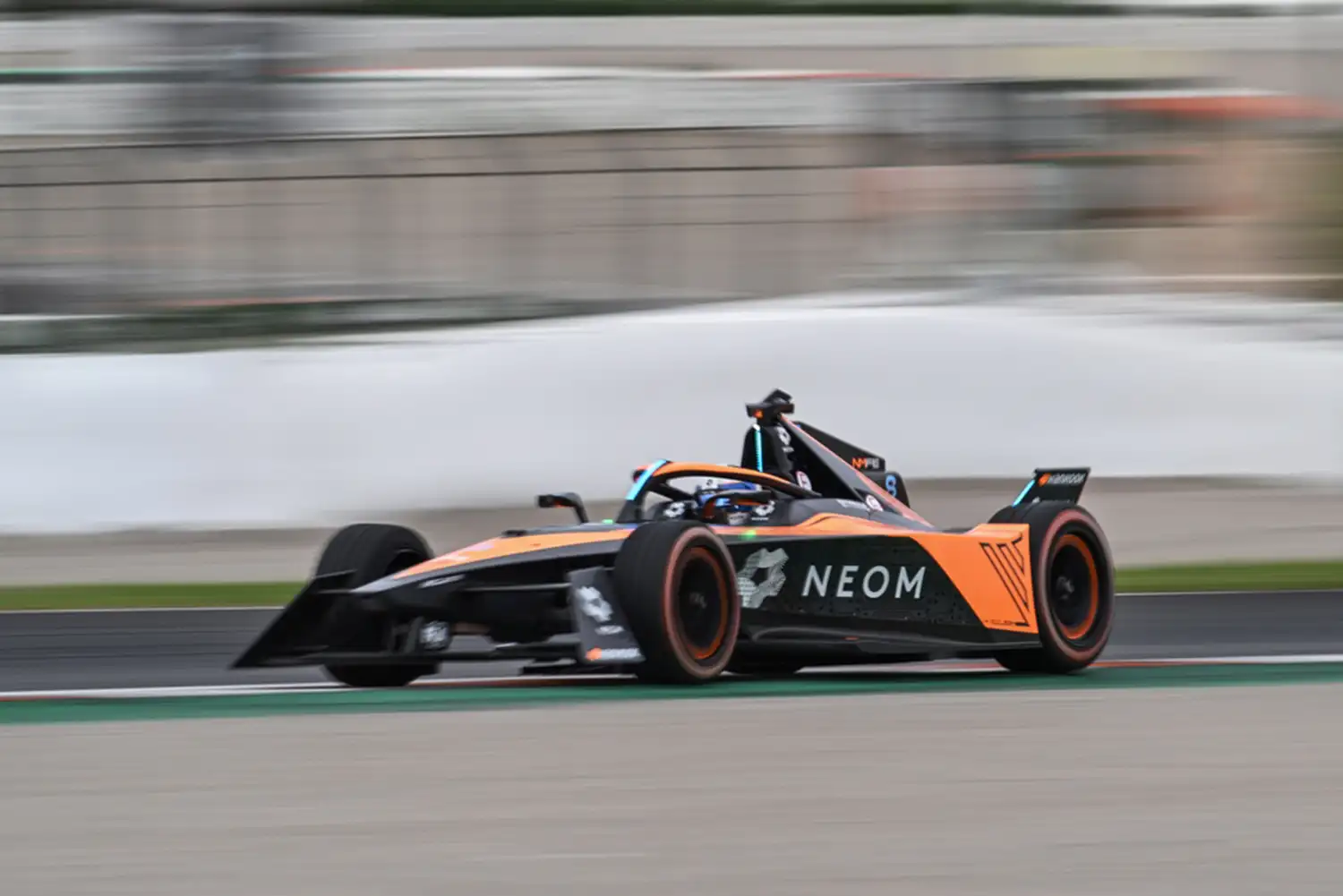 Formula E driver and two-time Diriyah E-Prix winner, Sam Bird, cannot wait to start next season with his new team – NEOM McLaren, with tickets now on sale for the 2024 Diriyah E-Prix double-headers in January.
The 36-year-old signed a deal with NEOM McLaren earlier this year and is looking forward to getting behind the wheel and hit the ground running when Season 10 begins in Mexico in mid-January followed by the two Diriyah races in Saudi Arabia.
He said: "I am very impressed with everyone at NEOM McLaren. They have welcomed me with open arms. I like the structure at the team and everybody is very focused and they have high ambitions so I can't wait to get started.
"McLaren as a group and a racing team is synonymous within motorsport with a huge history. I'm loving the energy right now and am really enjoying the process of how to get the maximum out of our race car ahead of the new season."
The British driver says the collaboration between McLaren and Saudi's NEOM is "fantastic". He said: "NEOM is a region in Saudi Arabia that is really pushing the boundaries when it comes to innovation and technology and the partnership absolutely makes sense."
Bird has been at Formula E since its inception in 2014 and had nothing but praise for the growth of the electric-vehicle single-seater car championship around the world.
He said: "Looking back at 2014, nobody really understood what it was going to take in order to perform at the highest level in Formula E. But today, it has grown so much that it is now a world recognised fully fledged world championship and so proud to have been part of this since the beginning."
Tickets are now on sale for the Diriyah E-Prix races on Friday 26th and Saturday 27th January with a 20% discount until Wednesday 15 November and reduced prices starting from just 80 SAR. .
The fast and flowing 2.49km circuit, flanking the At-Turaif UNESCO World Heritage Site, will once again be lit up by the latest low-power LED technology. The LED units reduce energy consumption by up to 50 per cent compared to non-LED units and are powered by sustainably-sourced biofuel generators.
Ahead of the world-class racing action which starts at 8pm AST, fans can enjoy family-friendly experiences in the the Allianz Fan Village – Formula E's immersive fan festival at the heart of every E-Prix – offering a full day of entertainment, exploration and innovation for everyone. Live music from world class artists will be announced soon.