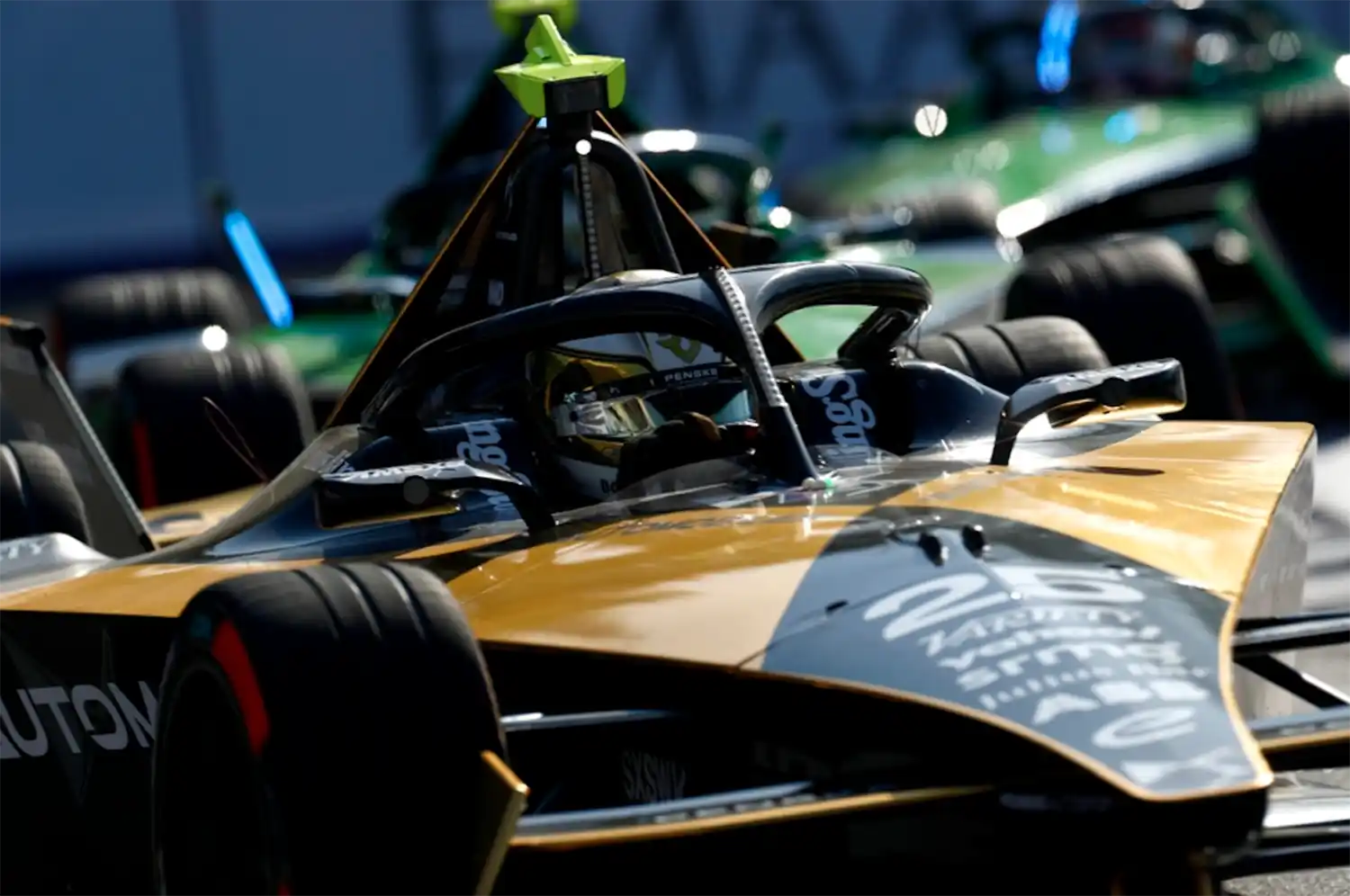 Formula E driver Jean-Eric Vergne believes winning the Hyderabad E-Prix was even more impressive given that he had to adapt his approach to suit the new all-electric Gen3 cars.
The DS PENSKE driver became the first-ever winner of the ABB FIA Formula E World Championship race in India, despite having less than 0.5 per cent energy left in the Gen3 car which has been introduced in this year's competition.
The Gen3 vehicle is the fastest, lightest, most powerful and efficient electric race car ever built and is the pinnacle of high performance and efficiency, while its batteries are among the most advanced, sustainable batteries ever made.
Having been behind the wheel in four races this season, including the double-headers at Saudi Arabia's Diriyah E-Prix at the end of January, the 32-year-old Frenchman said he's a big fan of driving in the high speed.
He said: "I think having the extra power is great and the car is more powerful. You get the chance to go down the street much quicker because the car is also lighter. At the same time, you also need to assess the corners as they are not easy to navigate, so it is challenging to drive, and I think this contributes to more entertaining races."
The steering wheel is heavier and it doesn't allow you to get out of the corners very easily so we see ourselves battling a lot with the car, which makes it very challenging to drive."
The Formula E championship moves to Cape Town this weekend and while the Indian victory has put him third in the standings, he expects another stern test in South Africa in what will be a new circuit.
He said: "Winning on a new track doesn't mean that you're going to win on another new track in a different country. I would need to come with the same mentality that I came to India and just not overthink it and do the best possible job."
Round 5 of the ABB FIA Formula E World Championship is the 2023 Cape Town E-Prix on Saturday, 25 February, the first time Formula E has raced in South Africa.