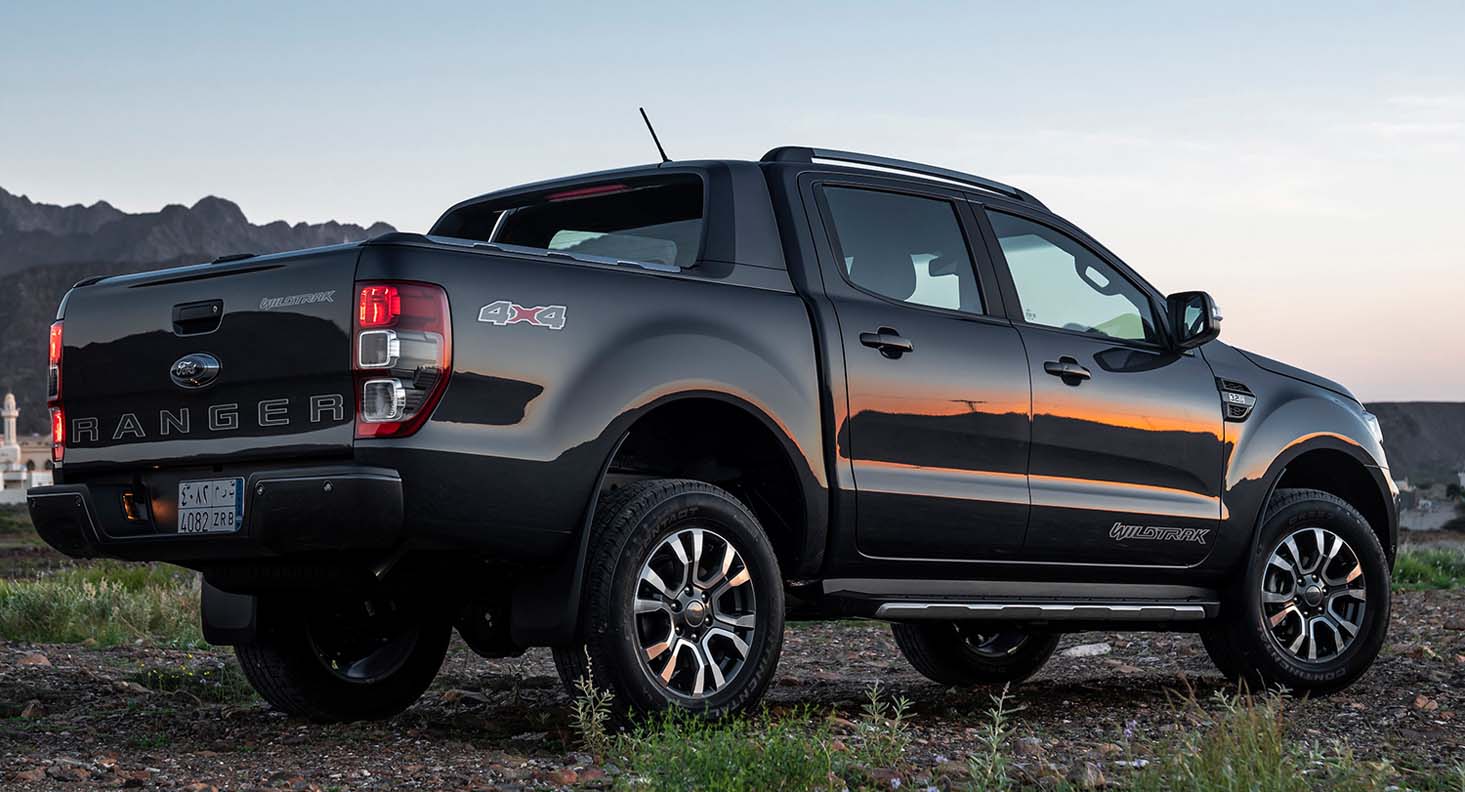 Ranger once took a back seat to the infallible F-Series, and then Bronco, appearing merely as a trim on two of Ford's most iconic terrain beaters. But in the 'Eighties, Ranger demanded more limelight, stepping out of its stablemates' shadows, launching in its own right as a compact pick-up truck.
In the ensuing years, it grew in reputation, stature and demand, now standing proud as a mid-size utility,capable both on and off-road tipping the scales in Ford's favour for adventure enthusiasts.
And just like the unconquerable F-150, 'Built Ford Tough' is engineered into Ranger's DNA – from its high-strength steel frame ladder chassis to its tough steel body and versatile cargo box. And it's that purpose-built toughness that lends Ranger its air of indomitability, with a class-leading payload of 1,425kg, and an available best-in-class 800mm of water wading capability just the tip of the iceberg.
That payload, in tangible terms, means that if you can fit them in Ranger's versatile cargo box, either a pair of cows, or as much as 300 million grains of sand, can join you on your journey without the need for a trailer, though we're not suggesting you try. If a little more company is desired, up to 3.5 tonnes of towing capability is good enough to haul at least eight Arabian riding horses, or 10 jet skis, aided by Ford's Electronic Stability Programme and Trailer Sway Mitigation. Whatever your business, Ranger has you covered.
The incredible dependability of Ranger is the result of an arduous and demanding testing programme, that has seen it endure a punishing schedule of vehicle and powertrain durability tests. From extreme hot and cold environmental testing, to high altitude assessment, Ranger is purpose-built tough to deliver years of reliable operation, with a minimum of down time.
Even beyond the creature comforts of high-riding four-wheel-drive Wildtrak – powered by a 3.2-litre inline five-cylinder Duratorq turbodiesel engine developing a class-leading 197 hp and 470 Nm of torque – fleet operators, families, and small business owners can find the features they want in Ranger's robust, dependable and versatile package, be it Base, XL,XLS, XLT or the Wildtrak trim.
And under the hood, depending on specification level, the Ranger's 2.2-litre Duratorq turbodiesel engine produces 148/158 hp and 375/385 Nm of torque. The 2.5-litre Duratec petrol engine also develops tremendous power and torque, with 160 hp and 226 Nm of torque. With the likes of 800mm wading depth, complemented by its three powerful engine choices, and a five-speed manual or six-speed auto transmission, Ranger can take you anywhere you need to go.