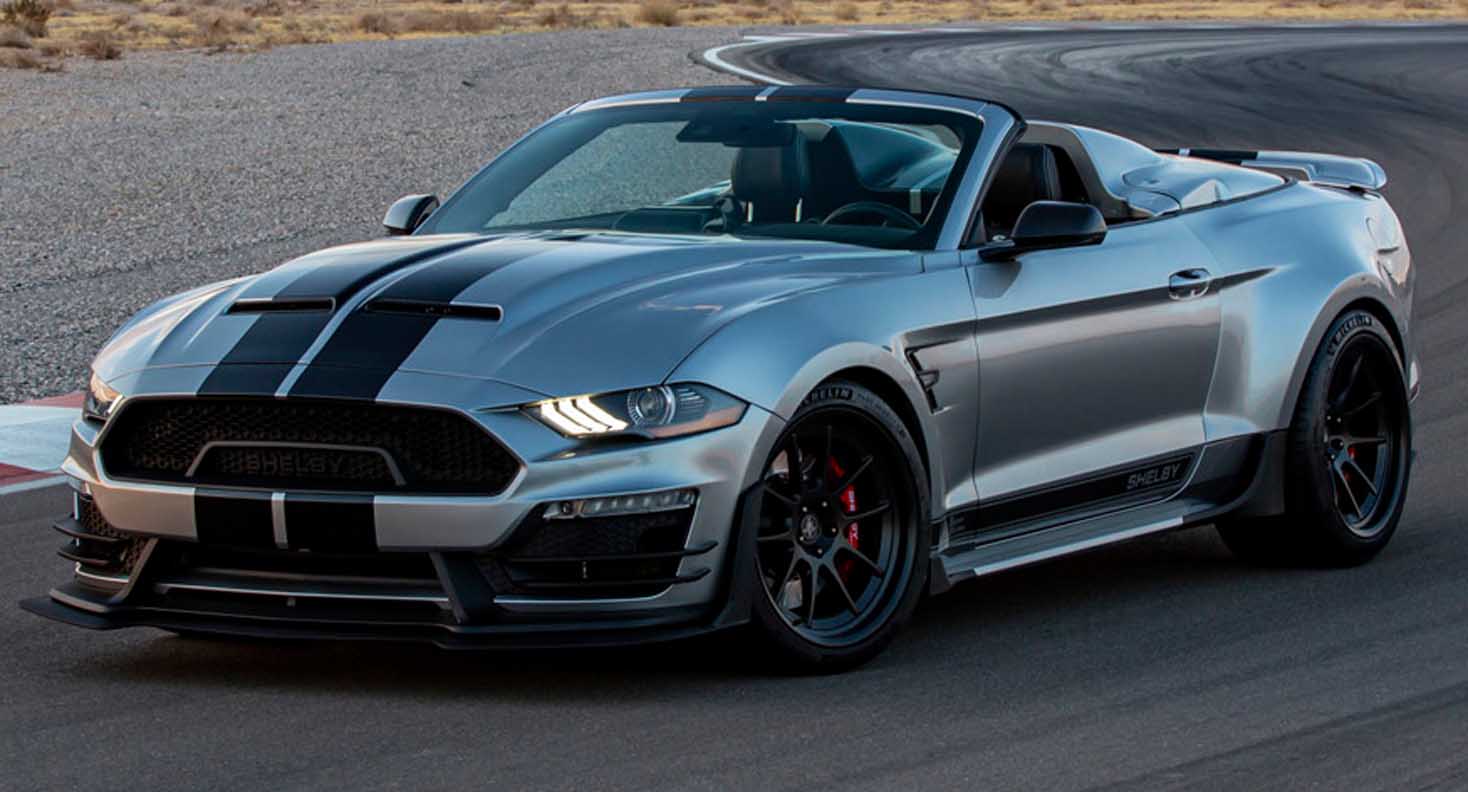 Shelby American, a wholly owned subsidiary of Carroll Shelby International Inc. (CSBI:PK), today unleashed the ultimate "Bundle of Snakes" with the launch of its 2021 model year cars based on the Ford Mustang. To celebrate the 98th anniversary of founder Carroll Shelby's birth, only 98 each of the Shelby GT, Shelby GT500SE and mighty Shelby Super Snake will be built this year, as well as 98 of the new "Speedster" version cars. The trio, along with the 2021 Ford Shelby Super Baja F-250, were unveiled to a small, private group at the Taste of Motorsports Experience in Arizona; they will be on display all weekend until a formal public introduction at the Barrett-Jackson Auction in Scottsdale from March 20-26, 2021.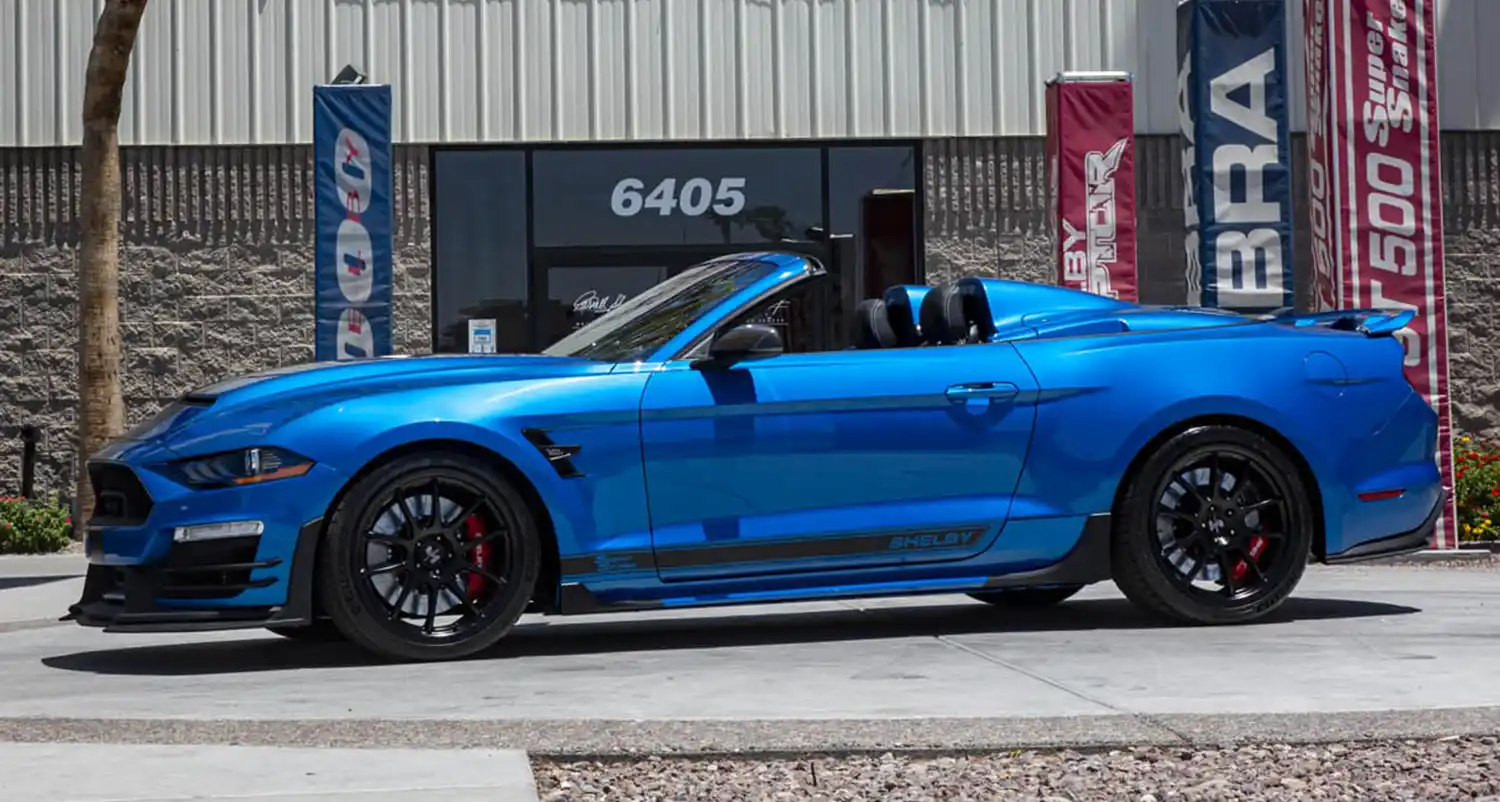 The most diverse offering of Shelby cars based on the Ford Mustang in history, ranging from the Shelby GT to the Shelby Super Snake and Shelby GT500SE
Unprecedented time spent designing, refining and building these Shelby vehicles.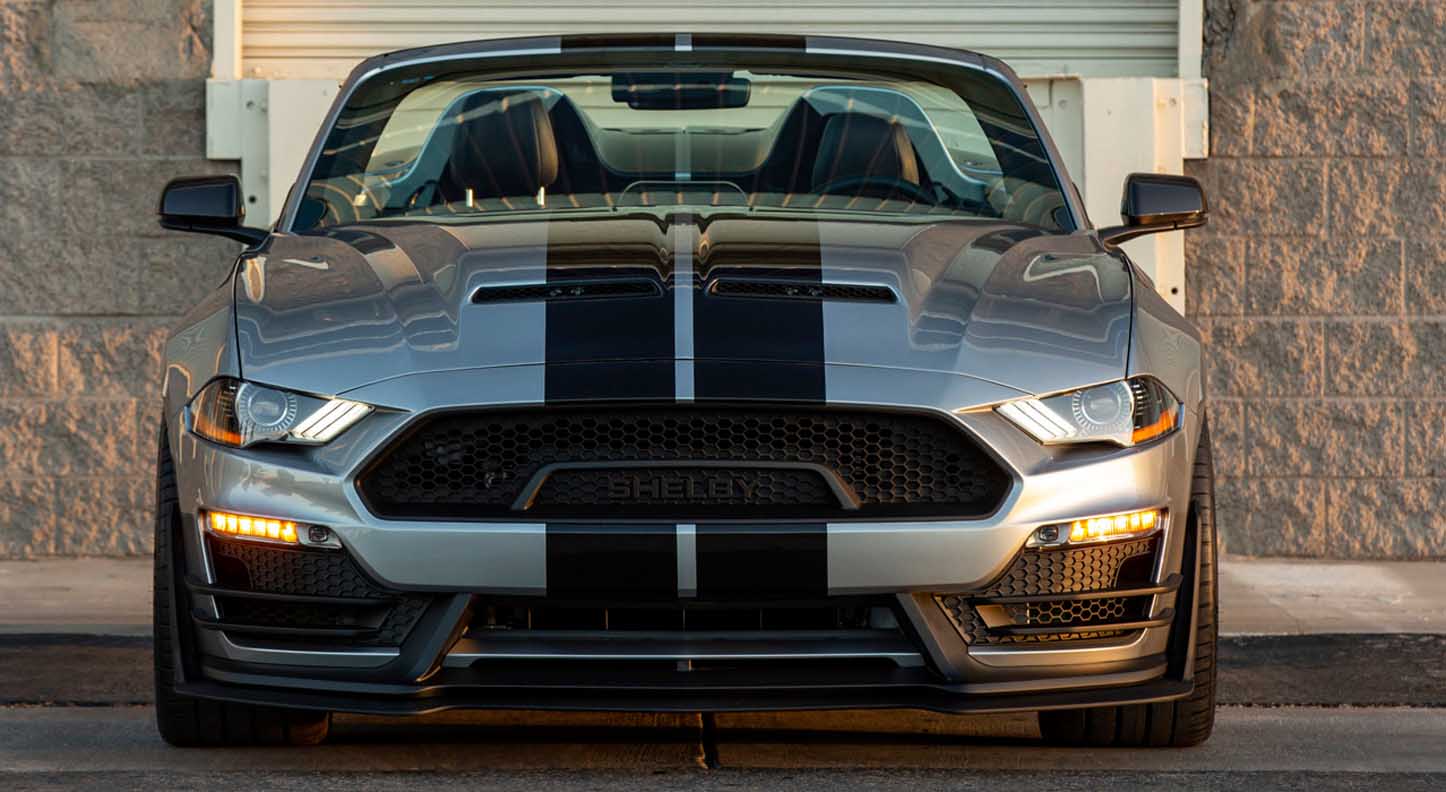 2021 Ford Shelby American and Ford Mustang-based cars unveiled at private event during Arizona Taste of Motorsports before the formal introduction at Barrett-Jackson
"The 2021 model year represents a significant new chapter at Shelby American," said Gary Patterson, president of Shelby American. "This is the most diverse group of Ford Mustang-based Shelby's in our history. While the amazing Ford Mustang is a world-class car from the factory, our team created additional models so we can offer something for everyone who dreams of owning a high-performance Shelby. From the daily driver Shelby GT to the technically sophisticated Shelby GT500 SE package and the limited-edition Shelby Super Snake Speedster, we've never offered so many choices."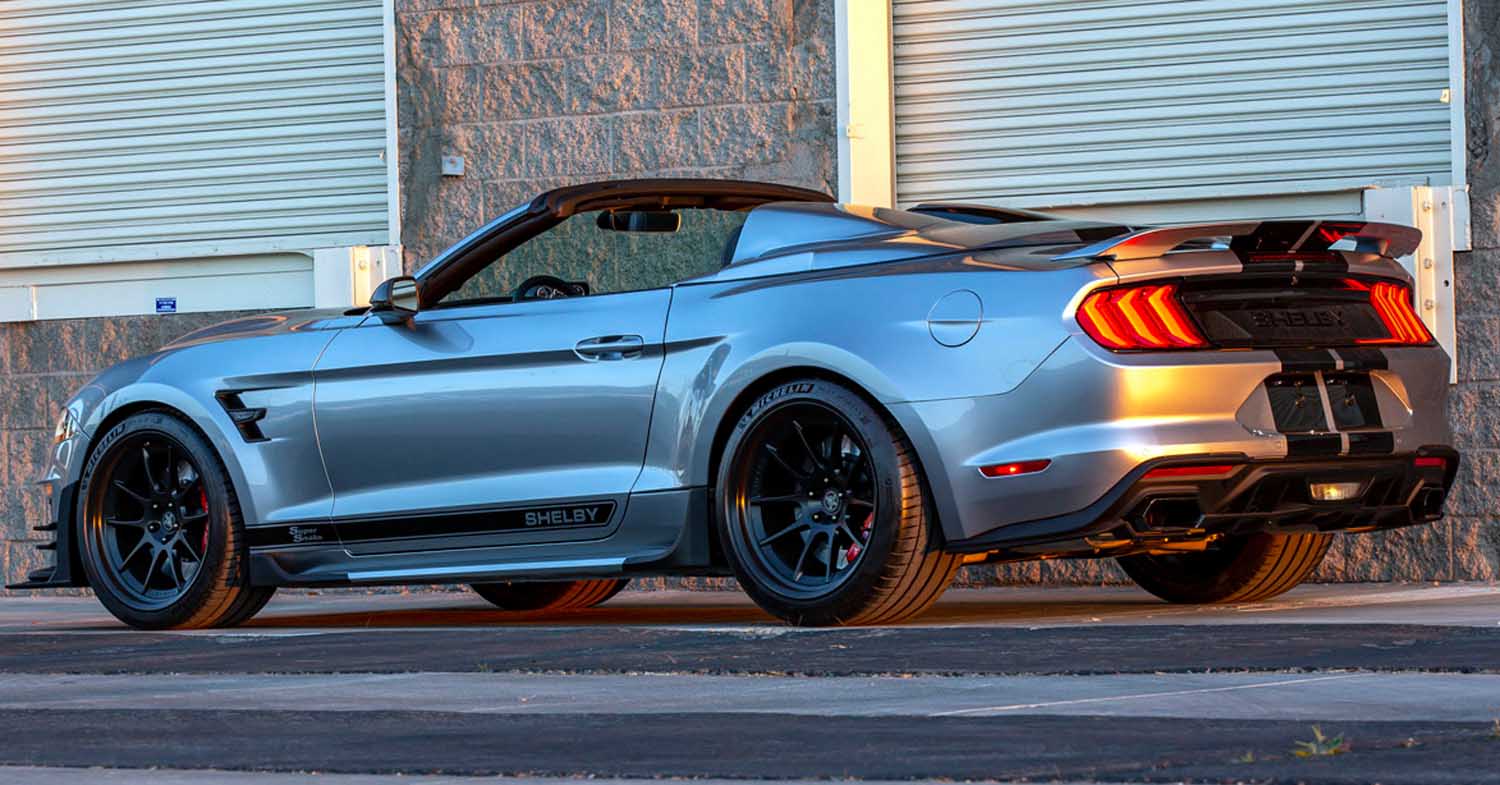 The Shelby Signature Edition package for the 2015-2020 Ford Shelby GT350 (including "R" model), along with the Shelby 1000 and Shelby Super Snake post-title packages for the 2012-2014 Shelby GT500 are also still available from Shelby American.
"The unprecedented energy spent on our lineup demonstrates an unwavering commitment to the enthusiast," said Vince LaViolette, Shelby American Vice President of Operations and Chief Designer. "Collaborating with Ford Motor Company, Penske, Borla, Brembo and other key companies, we dialed in a unique personality for each car targeted to a specific type of driver. And then we spent countless hours, miles and laps refining the vehicles. That quality shows in every car we build today."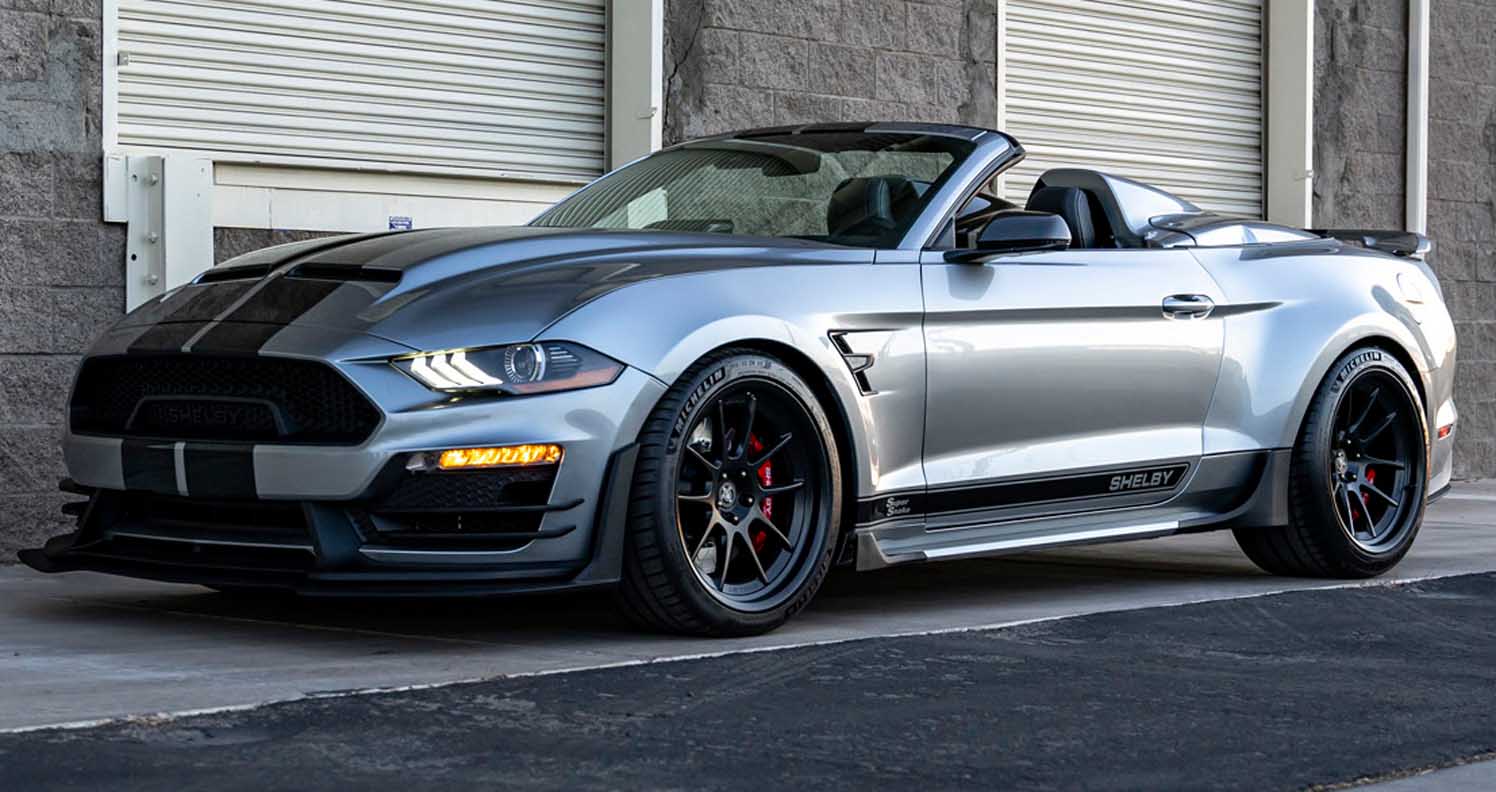 The latest offering is the Signature Edition (SE) package for the 2021 Shelby GT500. It has over 800* horsepower at an MSRP of $104,900 (including the stock Shelby GT500). The supercar has a host of other enhancements that range from a lighter dry carbon fiber performance hood with functional air vents to high flow cooling, suspension modifications and styling changes. A portion of the sale from each SE package benefits the Carroll Shelby Foundation.
"We enjoy a very close relationship with the team at Ford," said LaViolette. "This helped us maximize our design for the functional hood, as well as tune suspension dynamics and even determine the impact of additional power on the dual clutch transmission. Our SE package takes the new Shelby GT500 and gives it a sharper edge with even greater capabilities, without voiding the warranty. We plan to limit the availability of this package to 98 vehicles per model year in North America."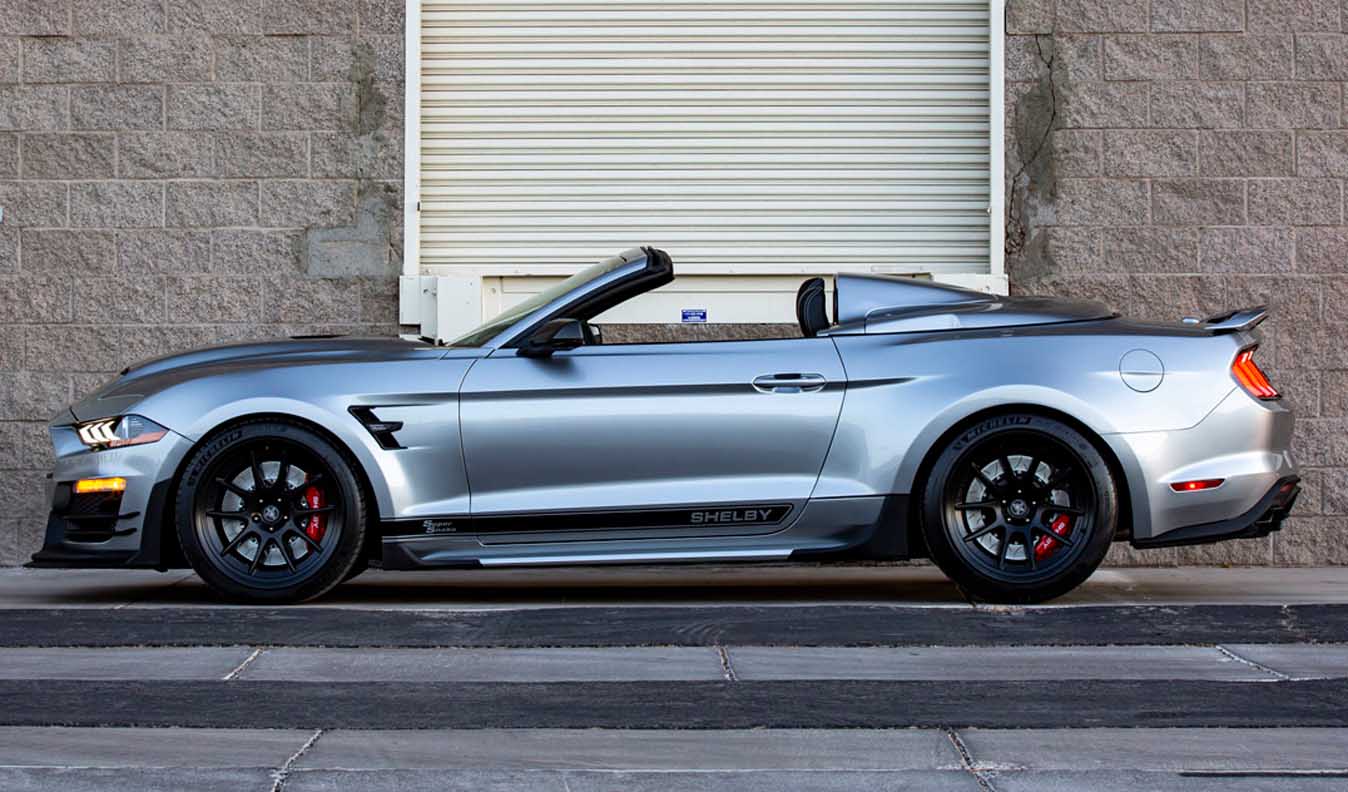 The highest profile car is the exciting 2021 Shelby Super Snake, which traces its roots back to the one-off experimental car created by Shelby American in 1967. The 2021 model roars with over 825* horsepower from its supercharged** 5.0L V8; it is available with a manual transmission or automatic, as well as either a fastback or convertible with a starting MSRP of $133,785. Like the Shelby GT and Shelby GT500SE, only 98 total standard 2021 Shelby Super Snakes will be available in the US.
New for 2021, Shelby will offer a total of 98 "Speedster" edition Super Snakes for the US market. The Shelby Super Snake Speedster transforms the car into a two-seat roadster; it includes a convertible tonneau and unique striping, as well as special floormats and door sill plates. The impressive options for all Super Snake models are painted stripes, a wide body package, Penske track suspension and rear seat delete with harness bar. MSRP for the optional package is $4,995.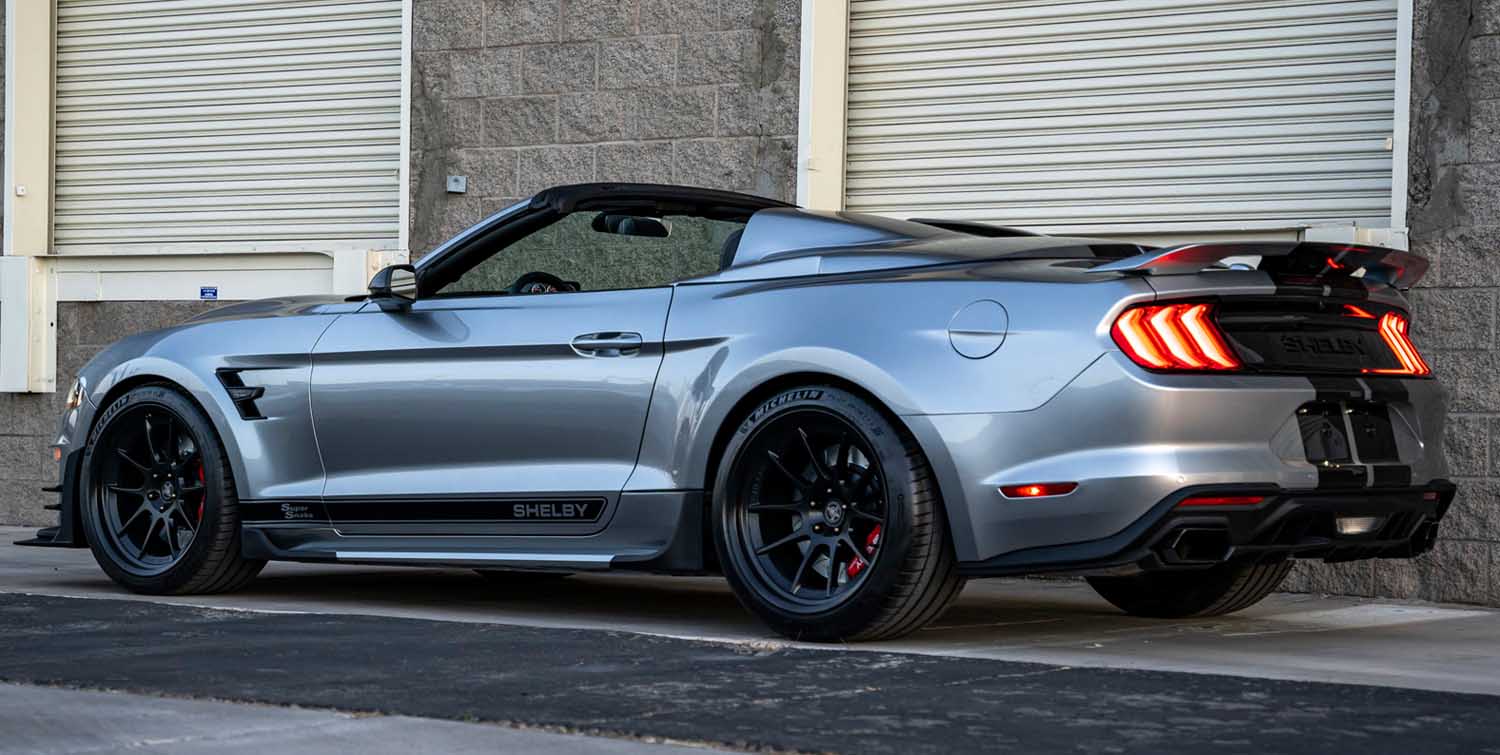 "The new Speedster is stunning," said Patterson. "From a styling perspective, there is simply nothing like it on the road. With the widebody option, it's a rare combination of sleek elegance and American muscle machismo. This is the automotive equivalent of a powerful heavyweight boxer fitted into a stylish, fine suit. And with only 98 available in the US, it will be ultra-rare."
The Shelby GT is designed for intense personalization and daily driving. The 480 horsepower V8 powered car has a deep draw hood with functional vents, Ford Performance suspension, Borla cat-back exhaust, 20-inch wheels shod with high performance tires, Shelby styling, custom interior and more. Starting from just $62,310 (including base car***), it is an affordable Shelby suited for daily use while still capable for quick, spirited driving on the track or open road. Shelby offers many custom parts for the car, including the "S/C" package that adds a 700* horsepower supercharger. Enthusiasts can choose between a manual or automatic transmission, as well as fastback or convertible.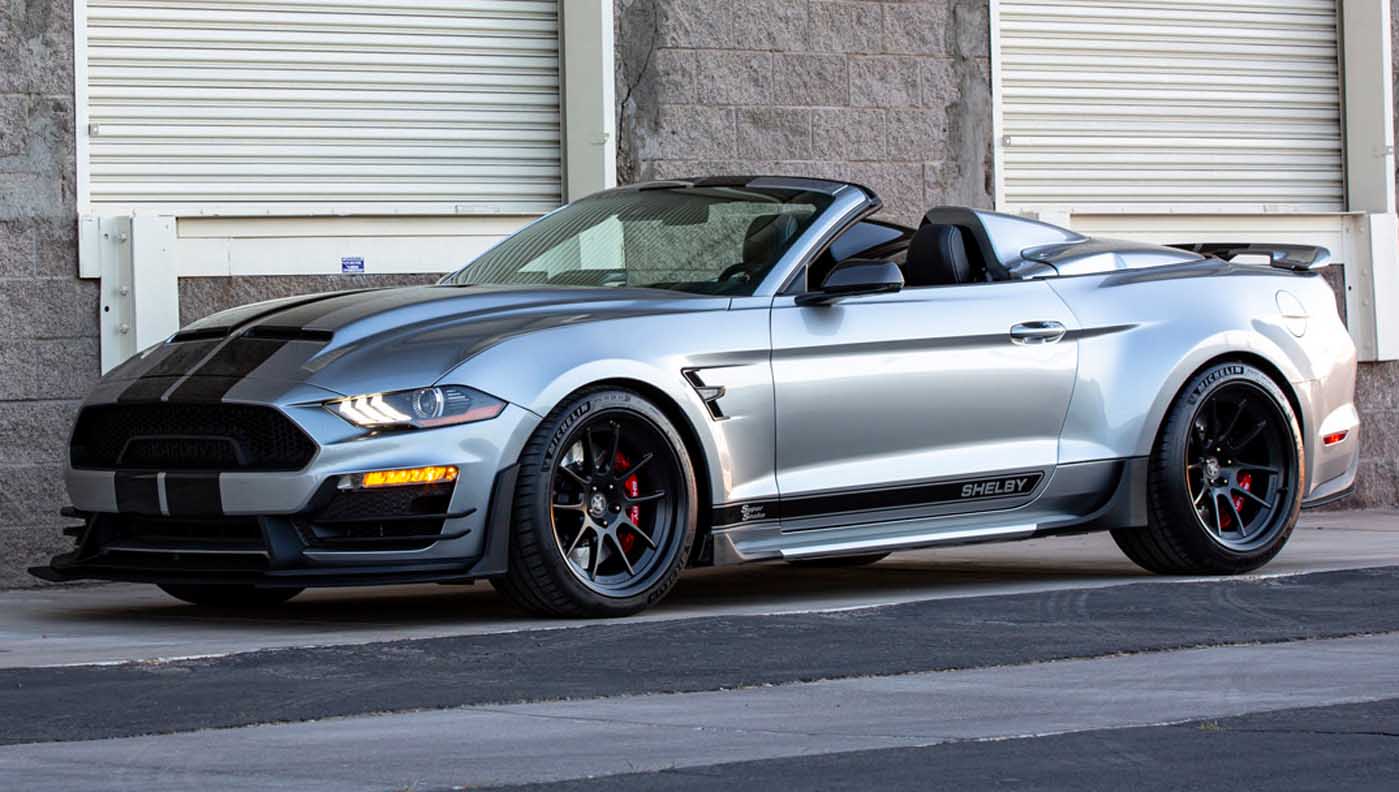 Each vehicle from Shelby American is documented in the official Shelby Registry. The cars come with a 3 year/36,000-mile warranty; the powertrain warranty from Ford remains intact.
The Shelby Super Snake is offered through select Tuscany and Ford dealers across the United States. The Carroll Shelby Signature Edition post-title packages and Shelby GT are available through Shelby American and will be built at the Las Vegas facility. A limited number will be built by select Shelby mod shops and distributors internationally.