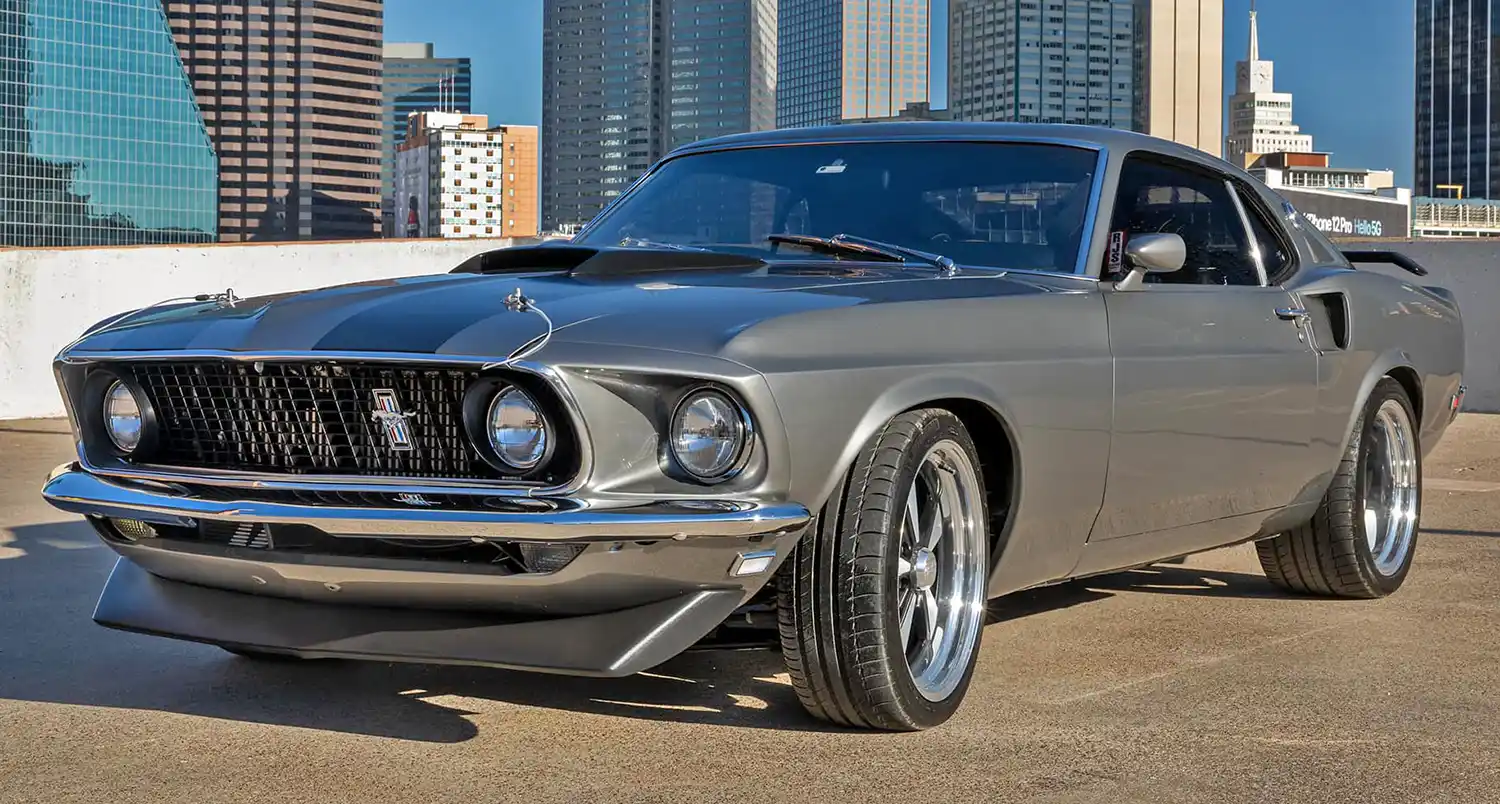 Originally introduced to the market in 1968, the Ford Mach 1 was offered as a performance-oriented version of the popular Mustang. Unrated by the general public when launched, the Mach 1 has seen a resurgence among classic car collections.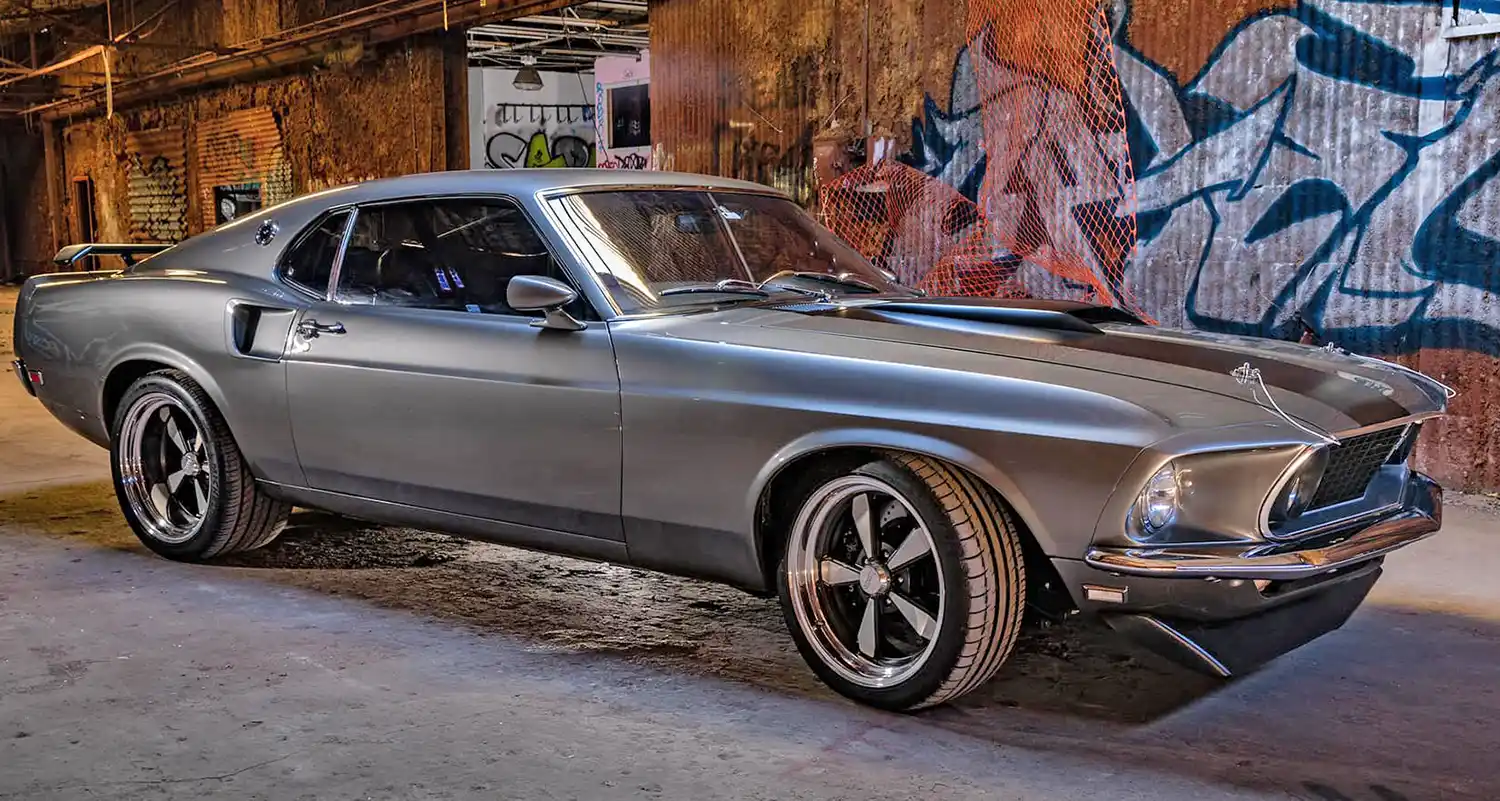 The team at Classic Recreations has reimagined the Mach 1 and offers it now as either a fully restored version matching its previous glory or a restomod version using the latest technology. Built from the ground up using modern engineering techniques and design elements, the Hitman perfectly embodied the original while infusing subtle creator comforts of today. Each vehicle will be built to customer specifications using the latest chassis and drivetrain technology paired with new reproduction parts – giving owners the opportunity to own and drive the most iconic muscle cars ever built, updated to run and drive like modern supercars.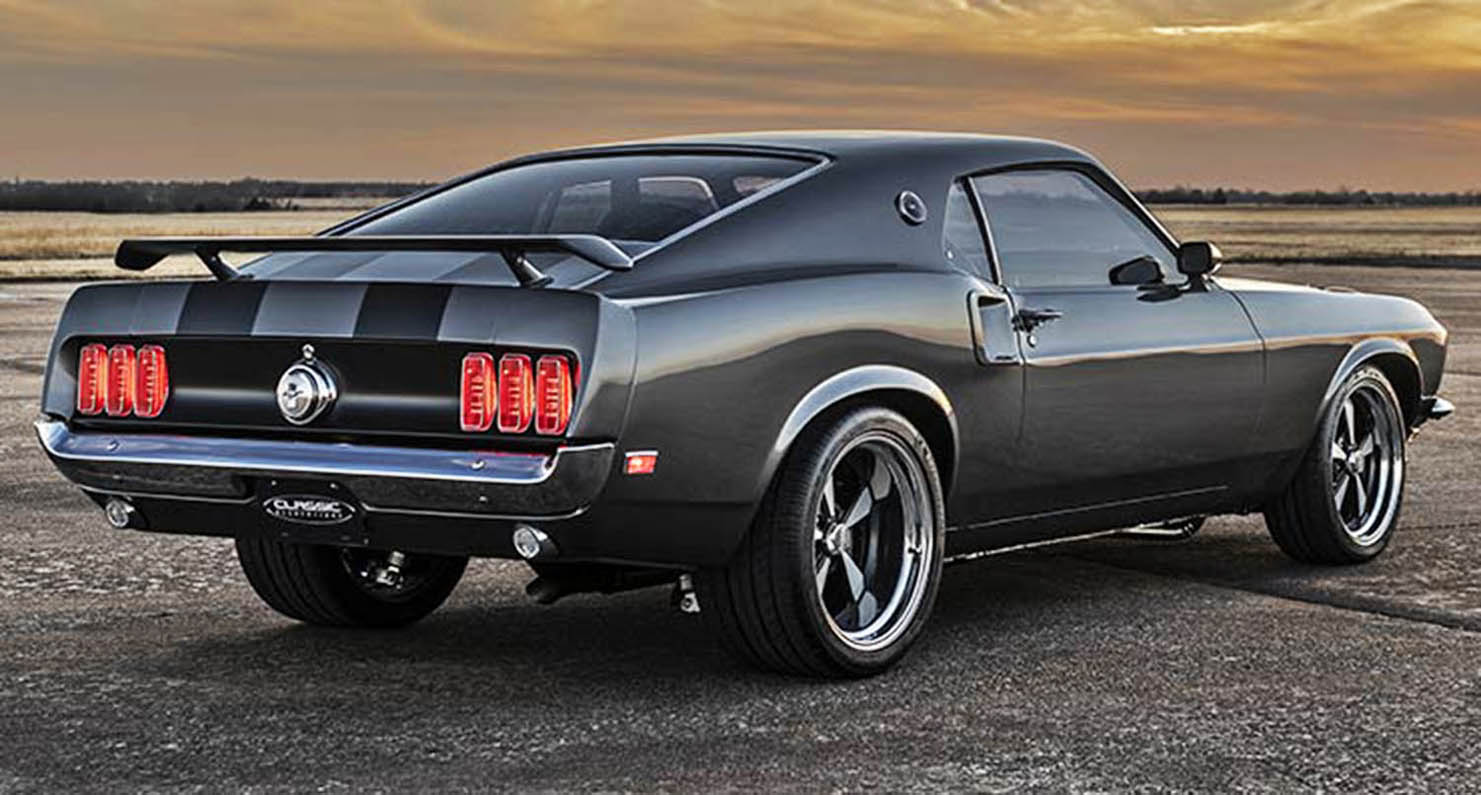 TIMELESS. PERFORMANCE
The original performance-focused Mustang has come to life once again. The Mach 1 was designed by Ford in the late 60s with performance at the forefront. Designed to attract new buyers with a pension for fast cars, the Mach 1 was born. We have honored that original purpose and reimagined it to meet modern expectations with our restored Mach 1 Mustang.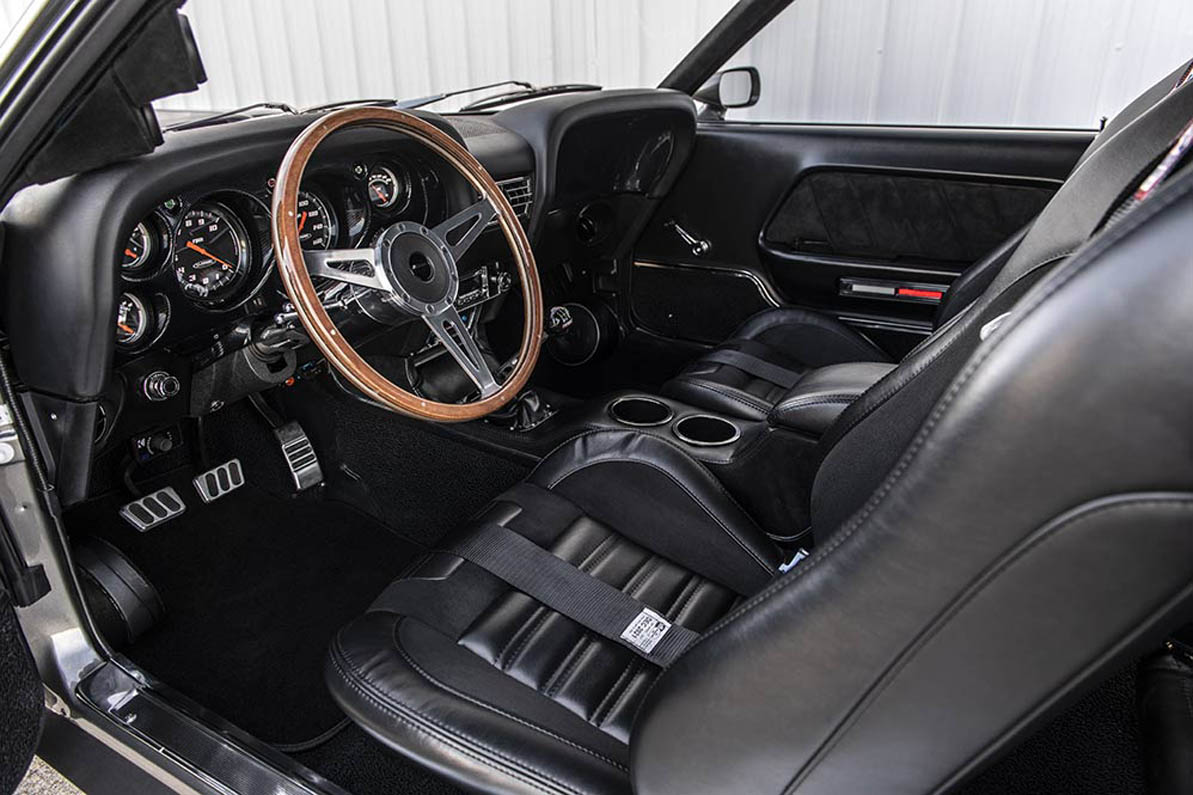 HIGH-PERFORMANCE
A performance powerhouse since its inception, we have restored this iconic Mustang to its full potential. Keeping the original design elements and performance-focused mindset, we have reengineered the Mach 1 into a Mustang for today's driver, built to last decades.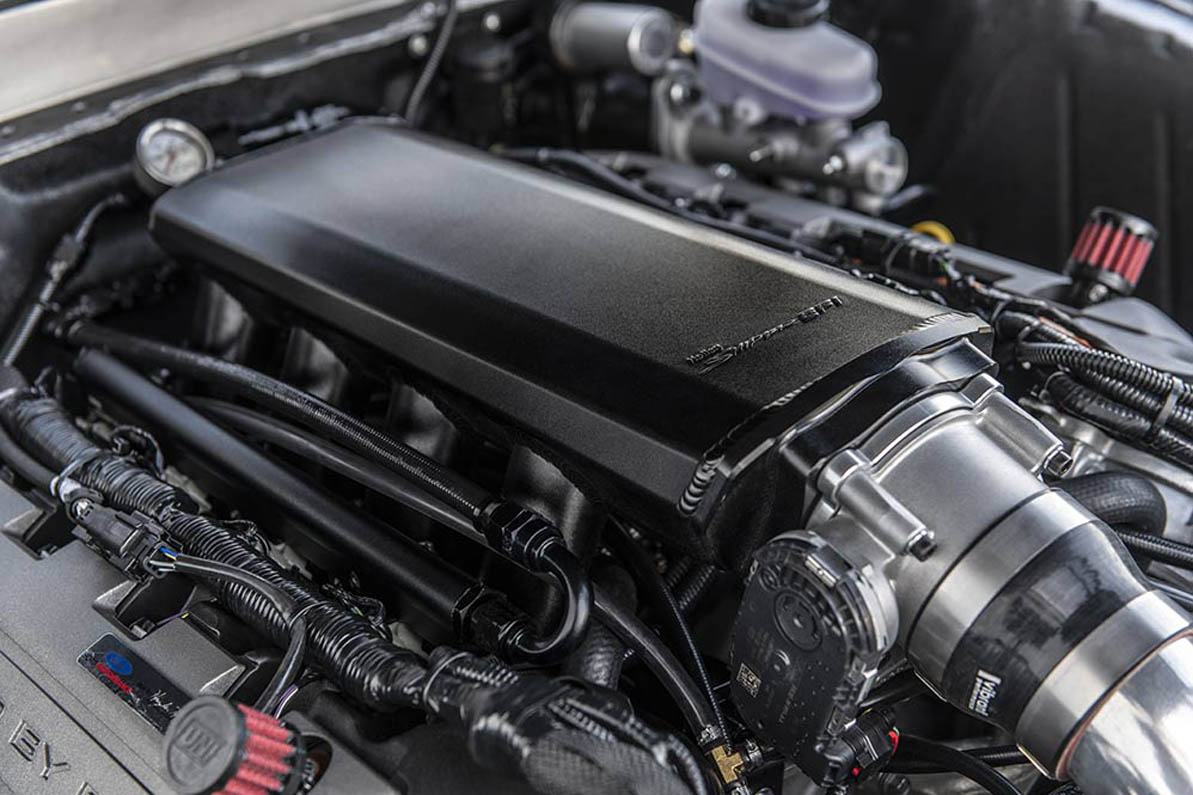 CLASSIC DETAILS
From bumper to bumper, this Mach 1 is a spitting image of its predecessor with subtle modern upgrades infused throughout. Modern amenities and comforts have been included in this Mustang, making it a perfect choice to the enthusiast who loves classics but wants a smooth ride.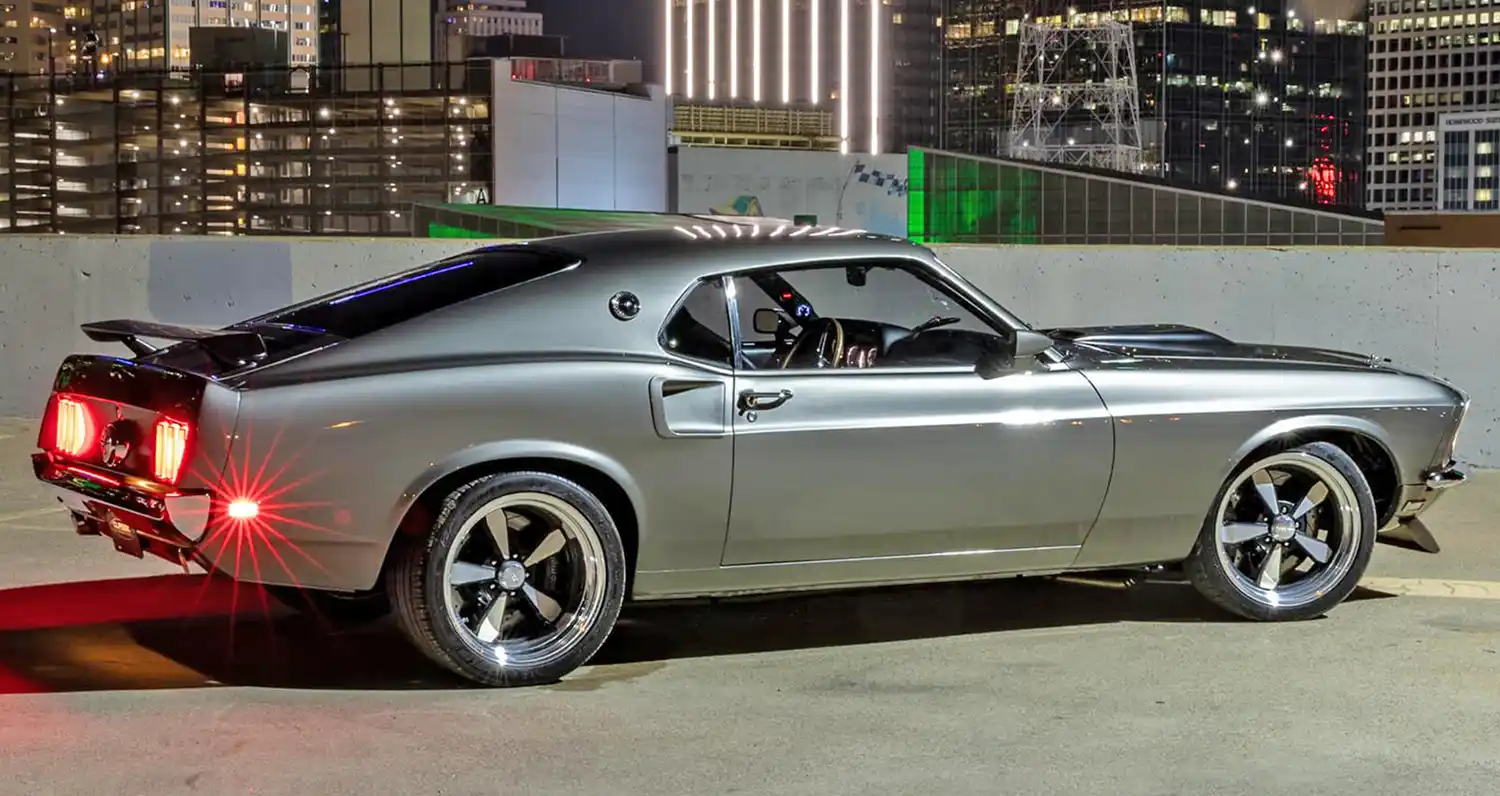 Drivetrain

Ford Performance 5.0L Coyote crate engine
BOSS 302 Intake
Tremec Manual Transmission
9″ Fab 9 Rear w/ 3.50 Gear Ratio and Posi Traction Installed
Concept One Pulley System
BOSS 302 Crate Engine 345 H.P.
BOSS 363 Crate Engine 507 H.P. $2000
BOSS 429 "BOSS 9" Crate Engine 670 H.P. $25,000

Steering

Rack and Pinion Steering Conversion (Power)
Flaming River Tilt Column (polished)

Wheels and Tires

American Racing 17×8 Aluminum Front Wheels
American Racing 17×9.5 Aluminum Rear Wheels
High Performance Z Rated Tires 245/45/17 Front
High Performance Z Rated Tires 275/40/17 Rear
Minitub Option (315/35/17 Rear Tire) $5500

Brakes

Front: Wilwood 4 Piston
Rear: Wilwood 4 Piston
Slotted, Crossdrilled and Zinc Washed
Adjustable Rear Proportioning Valve

Exaust

Stainless Worx Long Tube Headers
Dual 2.50″ Mandrel Bent Exhaust
Magnaflow Mufflers

Electrical

Trunk Mounted Battery
MSD Ignition

Cooling

Be Cool Aluminum Crossflow Radiator
2 13-in. Electric Cooling Fans

Fuel

Vaporworx, Single Fuel Pump
Stealth 18 Gallon Fuel Cell

Suspension

Coilover Front Suspension
Coilover Rear Suspension
Oversized Sway Bars Front and Rear

Chasis

Tubular Subframe Connectors
Cosmetic Rollbar

Exterior

Mach 1 Hood Stripe
Mach 1 Rear Spoiler
Mach 1 Badges
Mach 1 Side Stripes
Mach 1 Front Spoiler

Interior

Scat Elite Seats (Highback)
5 point Camlock Seatbelts
160MPH Gauges
Lecarra Aluminum Steering Wheel
Old Air Products A/C System
Console
KPH Guages $500
Right Hand Drive $12,500
Leather $1200

Stereo System

JVC CD Player w/ Removable Face
Stillwater Designs 5 Channel Amplifier
Stillwater Designs Coaxial Speakers
Stillwater Designs Custom Subwoofer and Amplifier $1500
Flip Out DVD with Navigation $1000
GPS Tracking Device $499

Price
*VIN-Matched Mach 1 Donor Available Upon Request