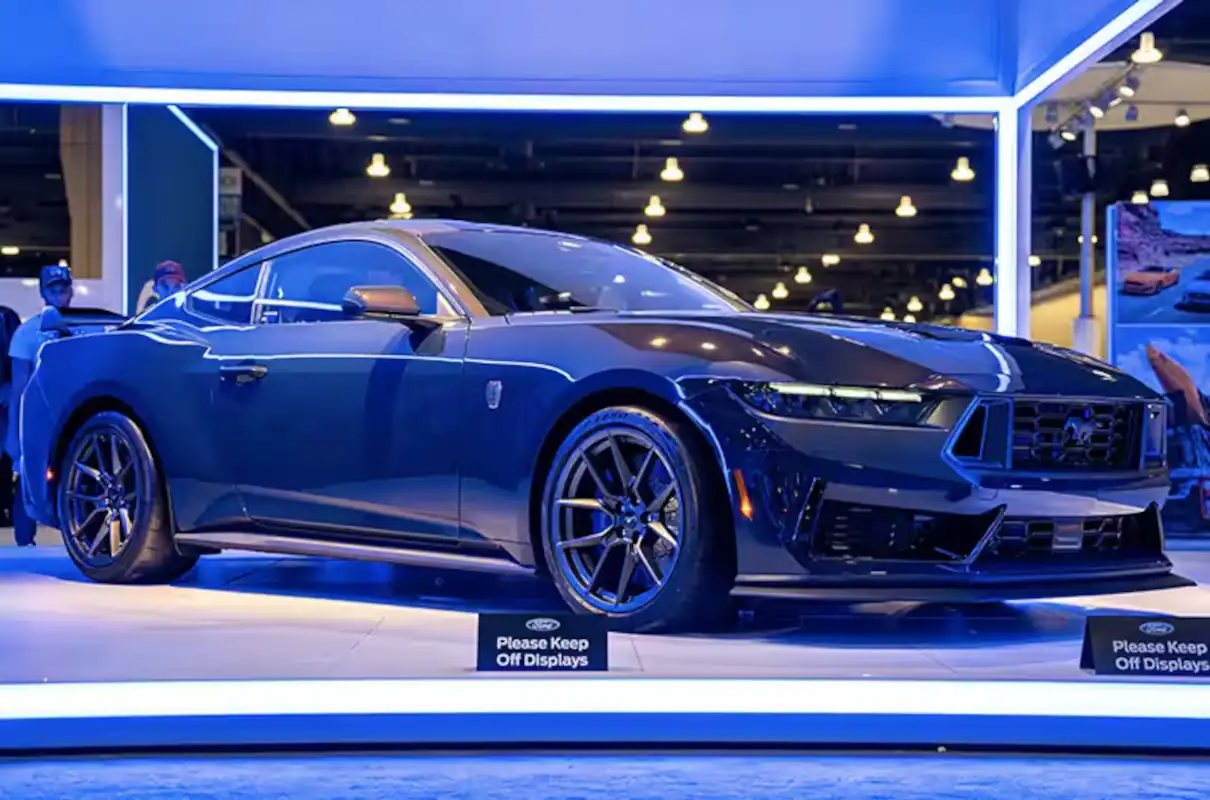 source: performance.ford.com (Photos: Joe Deladvitch)
Ever since the all-new 2024 Ford Mustang was unveiled in Detroit last summer, fans have been chomping at the bit to see one of Ford's latest pony cars in person before the car goes on sale later this year. As you might expect, the most anticipated new Mustang model for 2024 is the Dark Horse – the first all-new Mustang performance variant in decades. With the 2024 Mustang slated to appear in many of the big-city auto shows during the first quarter of the year before it can be seen in dealer showrooms this summer, it's no wonder that so many Ford enthusiasts have been getting auto show tickets in their town to get a glimpse. Most will tell you that they are excited just to lay eyes on the 2024 Mustang Dark Horse in the wild.
When ford's super-enthusiast contributing photographer Joe Deladvitch told us he was heading off to the Philadelphia Auto Show to check out Dark Horse in the flesh, we knew he'd be taking photos. So we asked him to send us some shots of what the Mustang Dark Horse display looked like at the Ford stand in Philly so that we could share them with you. Check out some of Joe's shots of the production-ready 2024 Mustang Dark Horse, live on the auto show stage. We're sure these photos will get you in the Mustang mood, so stay tuned for FordPerformance.com for the latest word on the all-new 7th generation 2024 Ford Mustang galloping your way this summer.