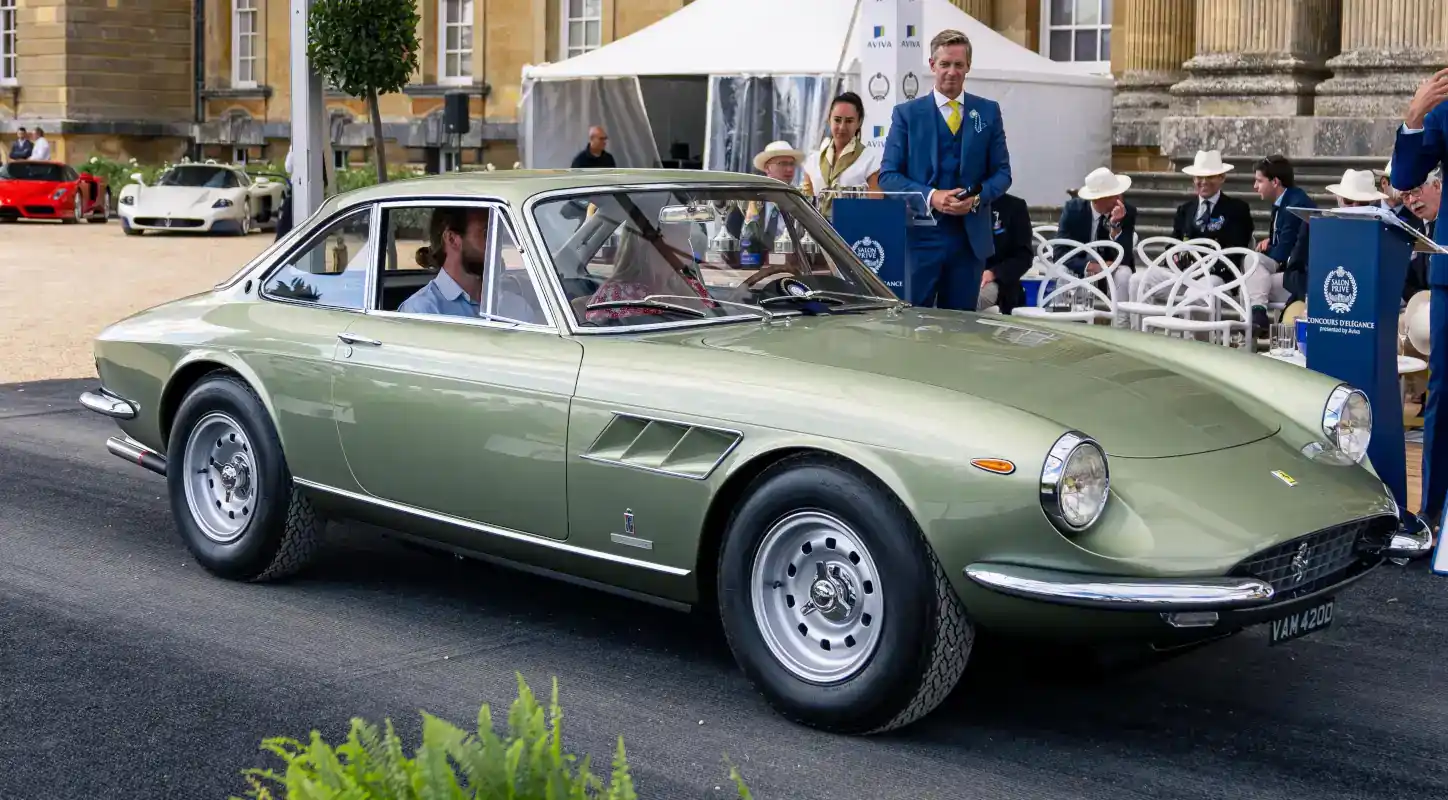 Bell Sport & Classic has further cemented its position as a leading restorer of classic Ferrari, with a stunning class victory at the 2022 Salon Privé Concours d'Elégance, one of the world's leading concours events.
Entered on behalf of a client into the Ferrari 75th Anniversary Celebration Class 2 category at Blenheim Palace against a field of truly world-class cars from long-established restorers, the 1966 Ferrari 330 GTC took the top prize on its first public appearance following an exhaustive restoration by Bell Sport & Classic.
Resplendent in its original colour of Verde Chiaro Metallizato – a delightful light green metallic – with a sumptuously re-trimmed tan leather interior, the 330 GTC builds on previous Ferrari projects which have set new standards for concours-level restoration, underlining Bell Sport & Classic's unrivalled
in-house expertise and meticulous approach.
Like all Bell Sport & Classic's restorations, every component on the 330 GTC has either been restored, overhauled or reverse engineered, with the expert team employing the very latest restoration and engineering techniques, resulting in a car that, while completely faithful to the period, is in many ways better than when it left the Ferrari factory.
Tim Kearns, Managing Director of Bell Sport & Classic, said: "We're delighted that our latest restoration project has been awarded victory at one of the world's best concours events against a truly world-class field. The win validates the obsessional approach of our exceptionally talented, knowledgeable, and passionate Bell Sport & Classic team.
"Building on the success of our other recent Ferrari restoration projects – which have been met with universal acclaim for their pursuit of perfection – the 330 GTC further underlines our objective to continually raise the bar in concours restorations. This is exactly what Bell Sport & Classic does and we have only just begun, with more to come in short order."